Hello! My name is Caitlin McAuliffe and I'm a Certified Feline Training and Behavior Specialist (CFTBS) based in Brooklyn, NY.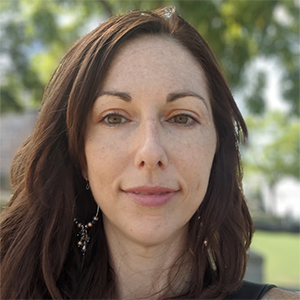 My goal is to help cats live harmoniously with one another, their guardians, and their human family members. Whether you're dealing with litter box issues, aggression, fearfulness, destructive behavior, inter-cat problems, or anxiety, I'm here to offer practical and effective solutions that will help improve the quality of your cat's life — and your own!
I've spent over a decade fostering kittens and volunteering at cat rescues, and I have been a professional cat sitter for over three years. I also have three cats of my own — including a kitty with cerebellar hypoplasia (CH) — and I've spent the last six years creating videos and articles to help raise awareness about special needs felines. This experience, combined with my formal education as a Certified Feline Training and Behavior Specialist (CFTBS), makes me uniquely qualified to help cats with various behavioral issues.
While I live in Park Slope, all my consultations and assessments are conducted virtually, which means I can improve the lives of cats anywhere in the world! My behavioral consultation protocol is as follows:
You must first consult a veterinarian about the issue to make sure it's not related to a health/medical problem.
You must complete a form about your cat that will provide me with their history and details about the issue and their lifestyle.
I will review the form and develop a preliminary treatment plan.
We will have a virtual consultation that may last up to two hours.
If possible, I will provide recommendations at the end of this consultation that can be implemented immediately.
Following the consultation, I will provide you with a written behavior modification plan.
I will help you implement the plan via text or email for two months after you receive it.
My fee for this service is $200, and I offer discounts upon request for animal rescue organizations and shelters. To learn more about how I can help you and your cat, please get in touch using the form below!