After meeting the man of her dreams, Nicole Wulfekuhle and her three daughters left their home in Wales and moved to St. Cloud, Minnesota, in 2010. Shortly after arriving in the United States, Nicole began volunteering at her local animal shelter — Tri-County Humane Society — in an effort to become a part of her community and build a life for herself in her new home that was independent from her husband and children. "I needed to be more than a wife and mother here in the USA," remembers Nicole, who had left behind her family and a thriving career in the United Kingdom.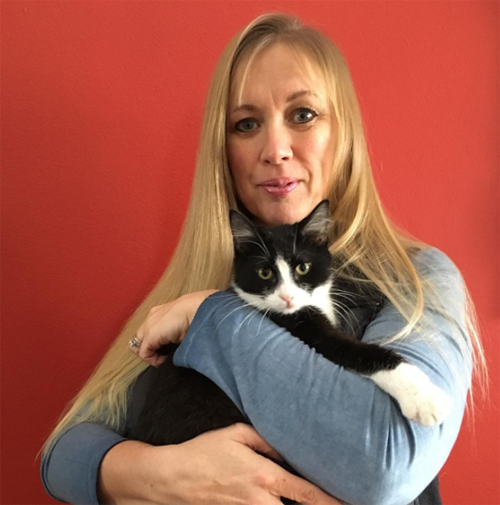 Not long after she started volunteering at the shelter, Nicole — with some convincing from one of her daughters — decided to try fostering cats for the first time, bringing home a pair of kittens, Tom and Rascal, on May 7, 2013. Nicole quickly discovered fostering filled an important role in her new life in America, saying, "Fostering gives me a sense of purpose and personal fulfillment. I love that I am making a difference, helping out an animal in need, and possibly saving its life. " Finding people like Nicole who are willing to foster animals is a constant challenge for rescues and shelters all across the country, largely because people have a lot of misconceptions about what it actually entails.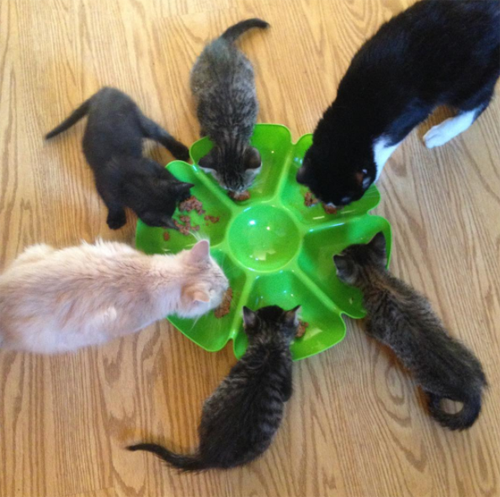 While fostering policies and protocols vary from organization to organization, Nicole says Tri-County Humane Society covers the costs associated with caring for the animals placed in her home. Also, while some people think they might be responsible for getting their foster animals adopted, Nicole says the organization finds families for the cats she cares for. A lot of people are reluctant to foster animals because they're afraid they'll want to adopt their charges, a concern Nicole admits isn't exactly unwarranted: "It is so hard to let them go when they have been with you for a long time or if you have become attached to them."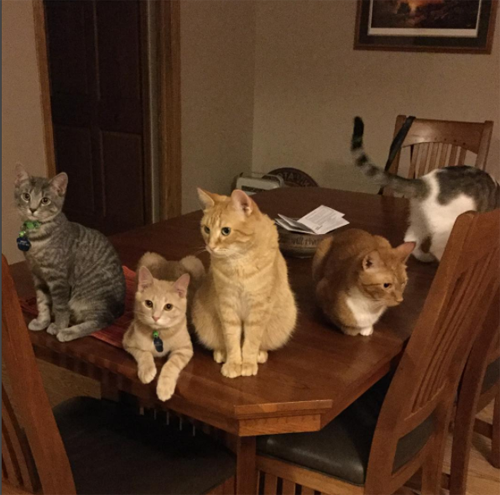 Over the course of more than four years, Nicole and her family have fostered between 60 and 70 cats and kittens, and a few of them have become "foster fails," a term commonly used to refer to animals who are adopted by their foster families. In addition to Max, the only dog Nicole has fostered, she has provided permanent homes to several cats, including Tippers, a tuxedo cat with a neurological condition called cerebellar hypoplasia, Coraline, a blind tabby and white cat, and the newest addition, Purdy-Alice, a fluffy orange female kitten.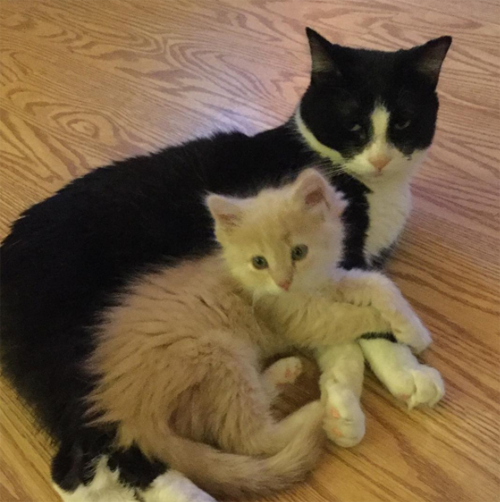 After Nicole started adopting cats of her own, her criteria for fostering changed slightly to protect the health of her own pets. While she no longer fosters sick animals, Nicole still cares for pregnant mothers, neo-natal kittens, and cats with disabilities and injuries. Every cat and kitten Nicole has fostered has a special place in her heart, including Tootsie, a wounded polydactyl tuxedo kitten who stole food from her family's cereal bowls, and Moxie, a loving mother cat who — along with her adorable kittens Harry Spotter, Hermione, Ron, and Dudley — arrived at her home a day after giving birth.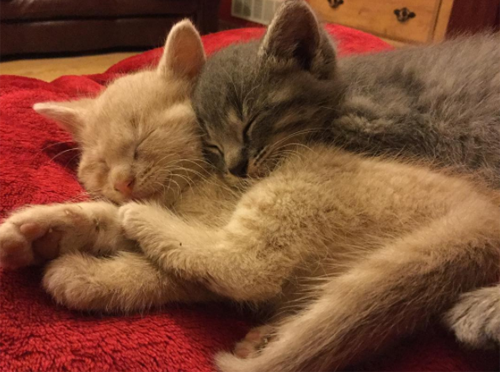 While Nicole loves making a difference and watching kittens grow and develop, she acknowledges that fostering isn't without its challenges. "I won't pretend that it is always easy," Nicole says, "but it is worth it. Fostering saves lives, and all it costs you is your time." Nicole admits the hardest part of fostering is saying goodbye when cats and kittens find homes, but her motto — and her message to anyone who is considering fostering — is: "You can't keep them forever, but you can love them forever."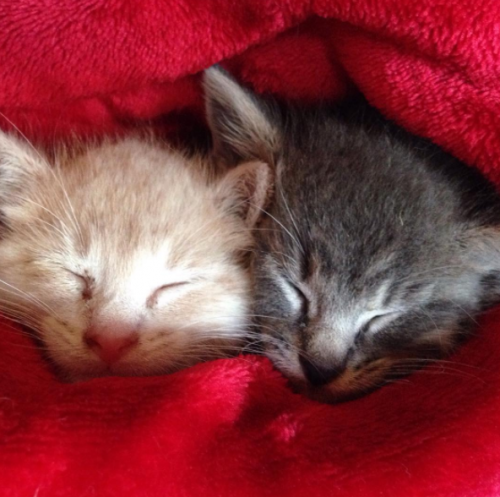 To learn more about Nicole and her amazing cats, you can visit their blog and follow them on Instagram.
If you're interested in fostering, contact your local animal rescue or shelter to find out how you can start making a difference in your community today!