Practically everyone loves watching Discovery Channel's Shark Week, including cats and kittens! To show their fondness for Shark Week, these cats and kittens have donned their best shark costumes and even broken out their shark beds.
These kitties are living every week like it's Shark Week, and they look both fierce and adorable while they're at it. With their sharp teeth and claws, these cats and kittens are definitely approaching the ferocity of Jaws!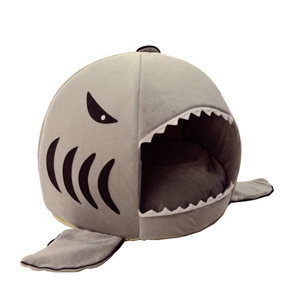 Order a shark bed for your cat!

Order a shark costume for your cat!