If you're looking for a fun and festive gift to give your kitty this holiday season, then you have to check out these Christmas cat scratchers, tunnels, beds, caves, and houses. These adorably kitty hideaways and toys make purrfect presents!
Hot Cocoa Double Decker Cat Scratcher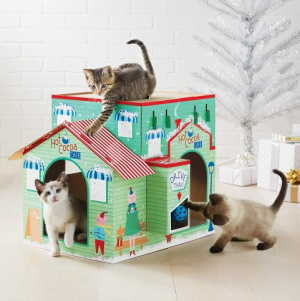 This double decker Christmas cat house features two scratching areas and a jingle ball, and it's made from corrugated cardboard and is easy to assemble.
DENTRUN Cute Cat Bed Nest Christmas Hat Shape Fleece Plush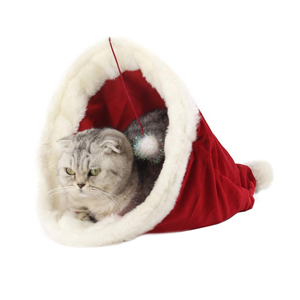 This Christmas cat bed looks like a red and white Santa hat, and it features a shiny ball to keep your kitty entertained.
Christmas Tree Shape Cat Bed With Pad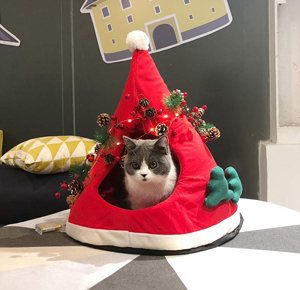 This cute cat cave looks like a red and white Santa hat and it's machine washable, making it perfect for Christmas.
Pet Tunnel Cat Activity Center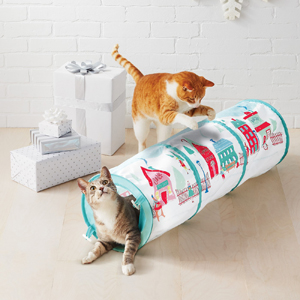 This cat tunnel features a festive Christmas design and durable fabric, and it's great for keeping your kitty entertained this holiday season.
Christmas tree cat house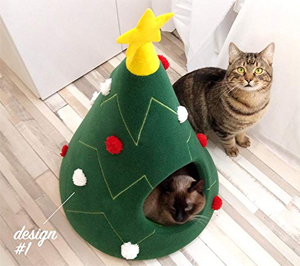 This handmade cat bed looks a Christmas tree, and it includes a machine washable fleece pillow.
Midlee Christmas Tree Shaped Cat Scratcher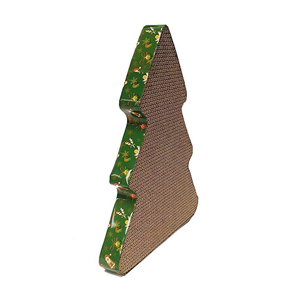 This cat scratcher is shaped like a Christmas tree, and it features a festive green pattern.
Cat Activity – Holiday Cube – 2pk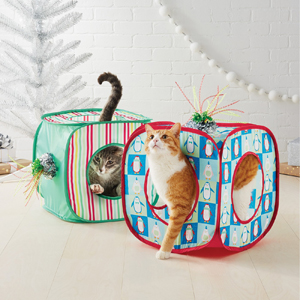 This set includes two cat cubes with fun Christmas patterns, and they're lightweight and are topped with ribbons and streamers for added entertainment.
Midlee Gingerbread Christmas Cat Scratcher House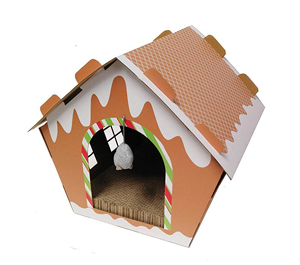 This cardboard gingerbread house is made for cats, and it features a scratch pad and a hanging mouse toy.
Imperial Cat Christmas Tree Hanging Scratch 'n Shape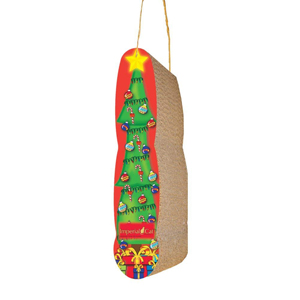 This cat scratcher and features a colorful Christmas tree design, and it includes organic catnip for added fun.