If you want to get the purrfect present for someone who loves Siamese cats, then you have to check out these awesome gift ideas! We've found some items for men and women who adore Siamese cats, including earrings, books, t-shirts, socks, Christmas ornaments, home decor, and much more!
Siamese Cat – Life is Better (100% Cotton Kitchen Towel)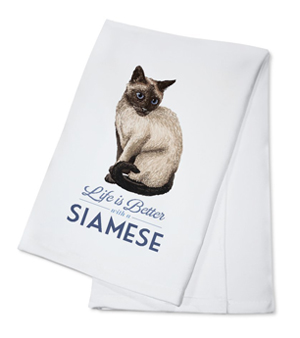 This kitchen towel is made from 100% cotton, it's fade-resistant, and it features an adorable Siamese cat.
Via Amazon
Siamese Cats (Favorite Cat Breeds) Book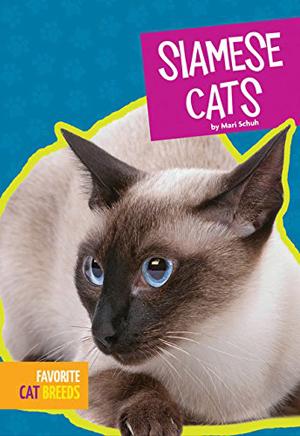 This book includes lots of interesting information about Siamese cats, including their unique features and characteristics.
Via Amazon
Hand Painted Siamese Cat Key Chain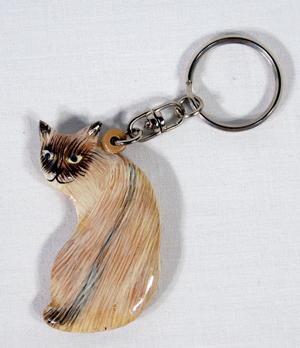 This keychain is made from a durable lightweight plastic composite, and it's painted by hand to look like a beautiful Siamese cat.
Via Amazon
Enamel Sitting Siamese Cat Earrings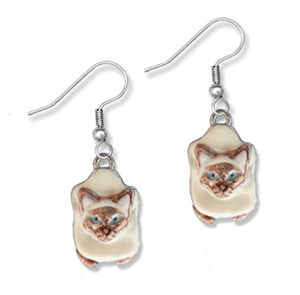 These earrings feature cute Siamese cats, and they're hand-painted in the USA and made using epoxy enamel, pewter, and surgical steel.
Via Amazon
Siamese Cat Christmas Ornament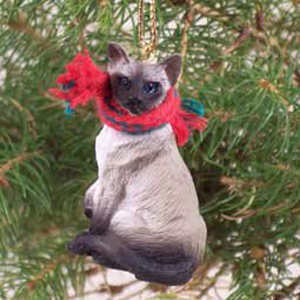 This Christmas ornament features a Siamese cat wearing a removable red and green scarf.
Cat in Your Pocket Siamese Cat Tshirt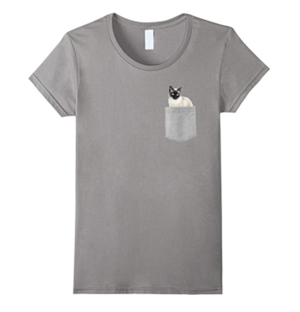 This t-shirt is printed with what appears to be a Siamese cat peeking out of a pocket, and it comes in sizes for men, women, and children.
Via Amazon
Grey Shower Curtain by Ambesonne, Cute Siamese Cat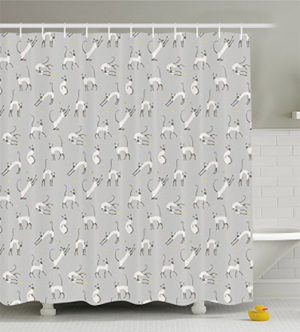 This shower curtain features lots of Siamese cats on a grey background, and it comes in multiple sizes.
Via Amazon
Caroline's Treasures BB4429GF Garden Size Siamese Cat Merry Christmas Tree Flag, Multicolor, small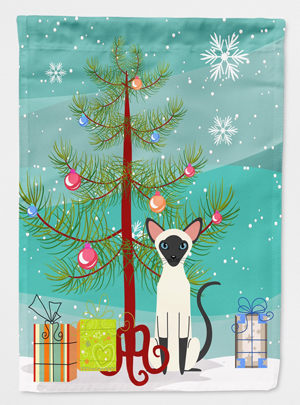 This garden flag features a Siamese cat sitting next to a Christmas tree, it's made in the USA, and it's double sided.
Via Amazon
Siamese Charming Cat Stained Glass Style – Trackpad | Tablet | Computer – Vinyl Decal Sticker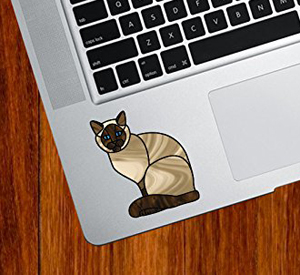 This sticker features an image of a Siamese cat in a stained glass style, making it a unique stocking stuffer.
Via Amazon
CafePress – Spirit Ragdoll Siamese Cat – Soft Fleece Throw Blanket, 50″x60″ Stadium Blanket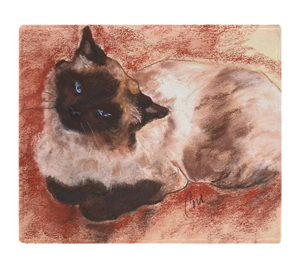 This throw blanket is made from soft fleece, and it feature a beautiful image of a Siamese cat.
Via Amazon
Old World Christmas Siamese Cat Glass Blown Ornament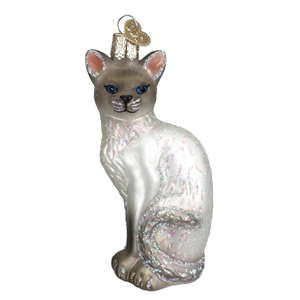 This blown glass Christmas ornament looks like a Siamese cat, and it's made by hand using traditional methods.
Via Amazon
Swearing Siamese: An Adult Coloring Book Of Cute But Cursing Siamese Cats (Color Me Cursing)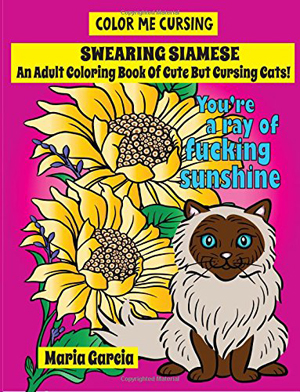 This adult color book features images of foul-mouthed Siamese cats, making it a great gift for people who like rude humor.
Via Amazon
Yoshi the Siamese Kitty Cat Kitten Photo Bookmark w/ Cloisonne Fish Beads Fine Art Photography Photo Laminated Handmade Bookmark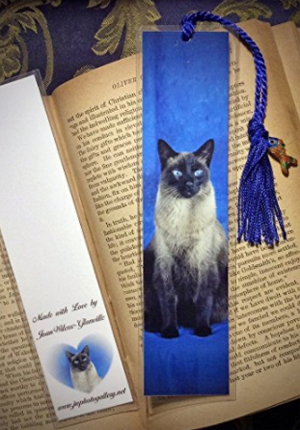 This handmade bookmark features a beautiful image of a Siamese cat, and it's laminated to make it fade and water resistant.
Via Amazon
Siamese Cat lover gift for her / Felt succulent planter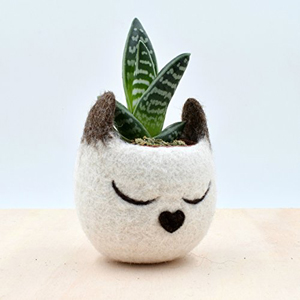 This succulent planter looks like a Siamese cat, and it's handmade using felt.
Via Amazon