When Eddie first met his adoptive mom, Whitney Bowes, on August 7, 2017, he was approximately seven weeks old and unable to stand or walk on his own. Eddie, along with his sister, had been found weeks earlier on a dairy farm where they had been abandoned. The veterinary students who rescued the wobbly and malnourished orange kitten quickly determined he had cerebellar hypoplasia (CH), a non-progressive neurological condition that impacts balance and coordination.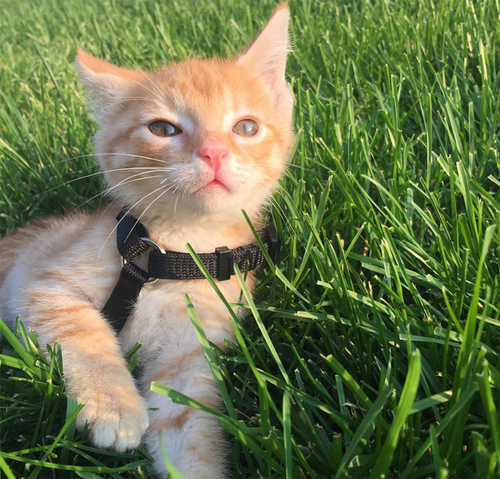 When Whitney — who works at an animal hospital — saw a Facebook post about the tiny orange kitten who needed a special home, she though she would be able to provide the love and care Eddie needed. After all, Whitney already had Noelle, an adorable grey and white kitty with radial hypoplasia (RH), a genetic condition that causes a cat's forelegs to be abnormally short and twisted.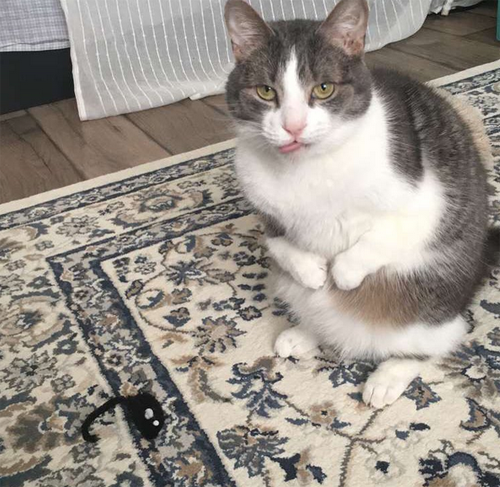 Consequently, Whitney was familiar with the unique challenges that arise when taking care of cats with mobility issues. "I had a few rugs and runners because of Noelle, my RH kitty," says Whitney, "but I definitely purchased more for Eddie. My bedroom floor is like a patchwork quilt."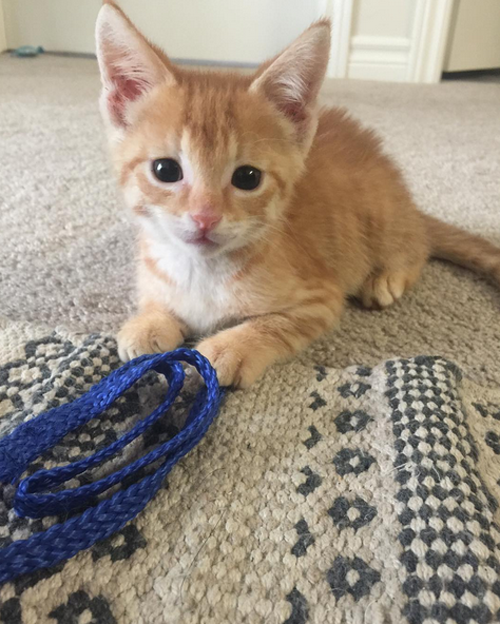 In addition to providing lots of soft places for Eddie to land when he inevitably fell over — "He flopped around like a fish out of water," remembers Whitney — his mom had to help him eat, drink, and even use the litter box. Because Eddie found it difficult to drink, his mom added water to his food to make sure he got all of the fluids he needed, and even though Whitney steadied him as he ate his meals and used the litter box, Eddie often got dirty. "His face would get messy and he couldn't stand in his litter box," recalls Whitney, "so there were a few baths in the sink at the start."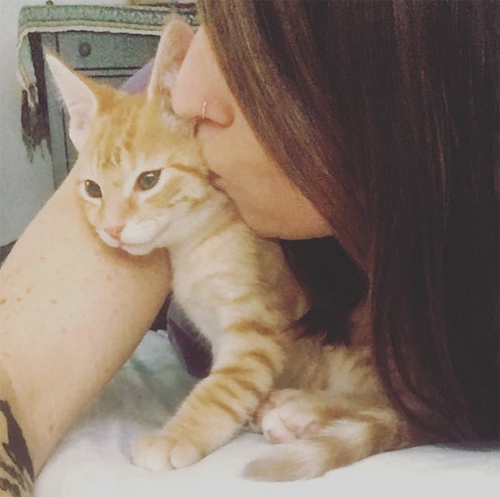 However, Eddie grew stronger over time and better able to balance and control his movements, and at approximately four months old, this wobbly cat can now stand and walk largely on his own. "He still topples over a fair bit," says Whitney, "but he has made incredible progress." Despite his difficult start in life and his wobbly walk, Eddie is a happy and affectionate boy who loves to play, cuddle with his mom, and antagonize Noelle, his special needs sister.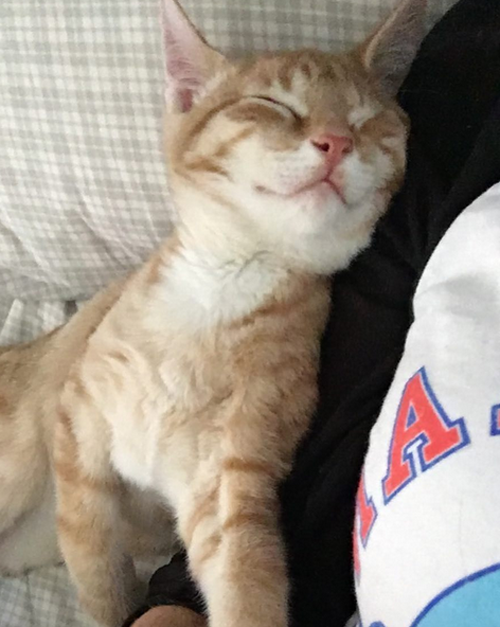 Whitney hopes other people will realize wobbly kitties like Eddie aren't dizzy, sick, or unhappy. "CH cats are incredibly affectionate, resilient, and inspiring souls," says Whitney. "If you open your heart to them, they give the love back tenfold."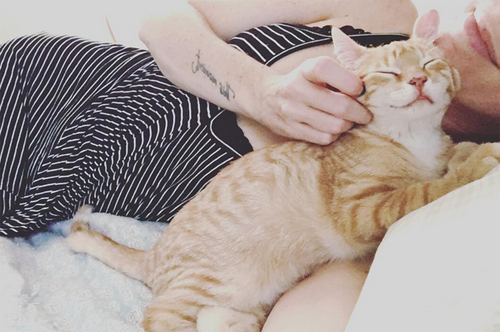 Eddie and his adoptive mother have an undeniably strong bond, but this wobbly boy is always excited to make new friends. This CH cat has undoubtedly inspired many with his determination and positive attitude, but it's Whitney who has learned the most from Eddie. "He reminds me daily that life's obstacles can be overcome," Whitney says. "It's all about attitude and perspective." While Whitney has made many sacrifices to care for Eddie, the love and wisdom she has gained from her time with him is more than enough compensation.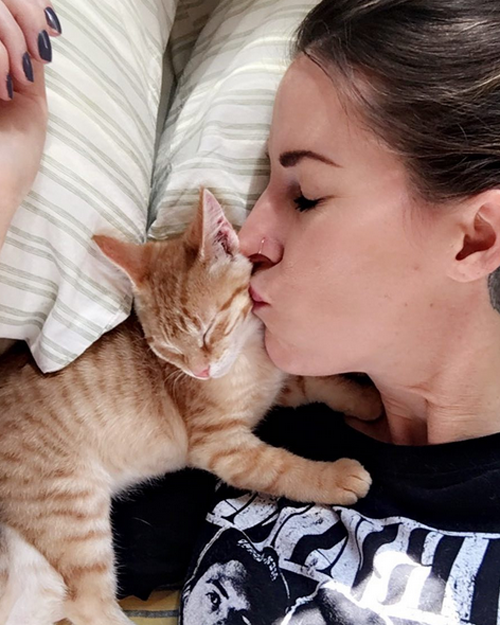 This miraculous ginger boy has taught his adoptive mother many lessons, but perhaps the most important one can be summed up in Whitney's own words. "Go into each day with gratitude in your heart," Whitney says, "and take pride in small victories."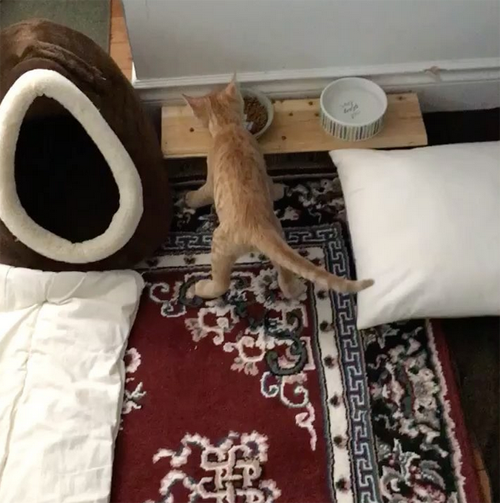 To learn more about Eddie and his amazing family, you can follow them on Instagram.