When a malnourished grey and white tabby with rear leg paralysis was brought into a Chattanooga, Tennessee shelter by an animal control officer on February 27, 2017, Angela Card — who was working as a cat caretaker at the facility at the time — helped process the new arrival. The cat had taken refuge in someone's garage, seeking shelter from the cold, and when the tabby was discovered, the homeowner contacted animal control.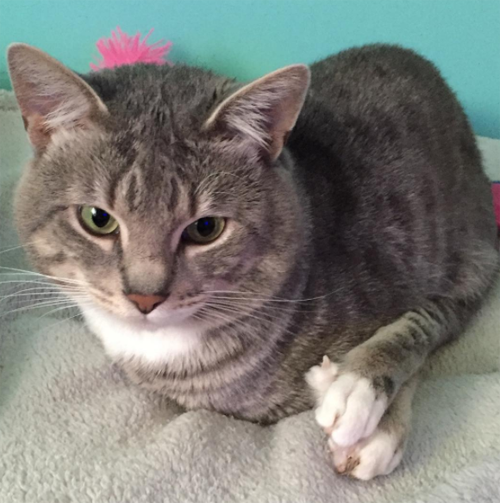 Angela knew it was unlikely a member of the public would adopt the special needs cat, whom she named Wyatt, nor did she think an animal rescue would come to his aid, so she decided she had to help the adorable green-eyed tabby. The following day, Angela brought Wyatt home, telling herself she would foster him until he found his forever family. "He most likely would have been euthanized had he stayed [at the shelter]," Angela says.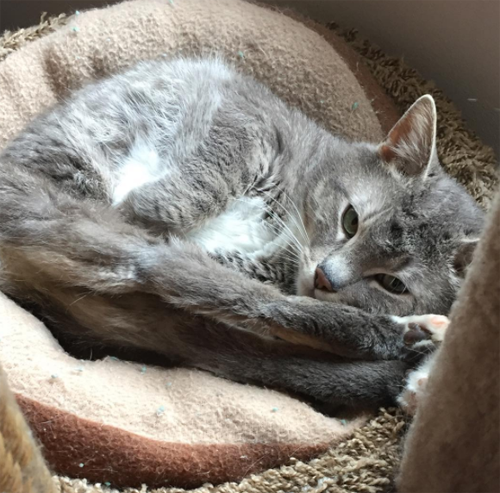 It took less than a month for Angela to fall in love with Wyatt, and she formally adopted him on March 23, 2017, a day that has special significance because his date of birth is unknown. In fact, little is known about Wyatt's life before he was brought into the shelter, including how he lost the use of his hind legs.
Wyatt, who is believed to be approximately four years old, wasn't born paralyzed; instead, his legs were injured as the result of some sort of trauma, the details of which will probably never be uncovered. "I will never know exactly what happened to him," says Angela. "I keep asking him, but he won't tell me."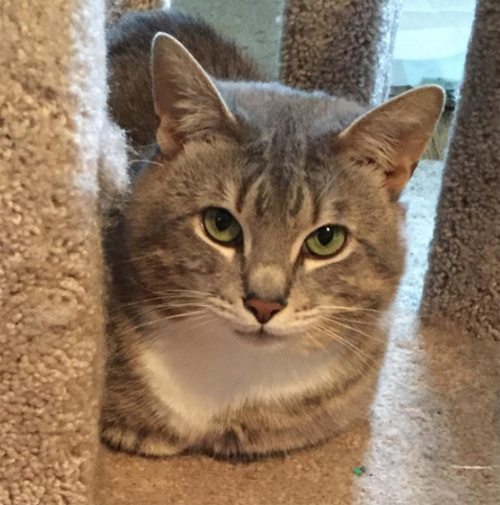 Thankfully for Wyatt, Angela had experience caring for special needs animals — including multiple cats with cerebellar hypoplasia, a non-progressive neurological condition that impacts mobility. Also, the veterinary clinic where Angela took her pets had three resident cats with rear leg paralysis, so she knew she would have access to a wealth of information and support. "Our vet and the techs there have helped me so much," explains Angela.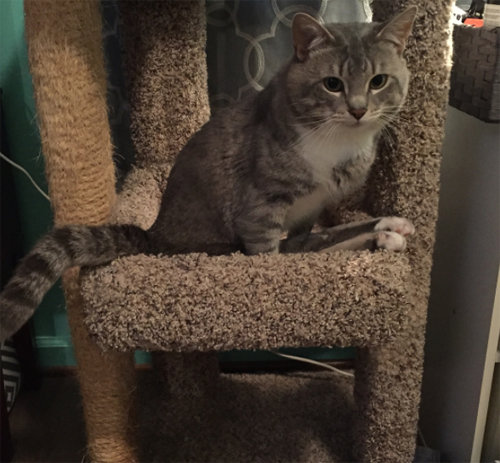 Angela quickly discovered that while Wyatt can't move his hind legs, his paralysis doesn't slow him down. Wyatt uses his front legs to pull himself around, allowing him to get pretty much anywhere he wants to go. "He scoots really fast at meal time," says Angela, "but his favorite activity is chasing all the girl cats in the house."
Wyatt is an exceptionally loving boy, and he absolutely adores cuddling up with Tinkerbell, CeCe, Elly Mae, and Malia, the four female cats who share his home. "He is such a ladies man!" says Angela.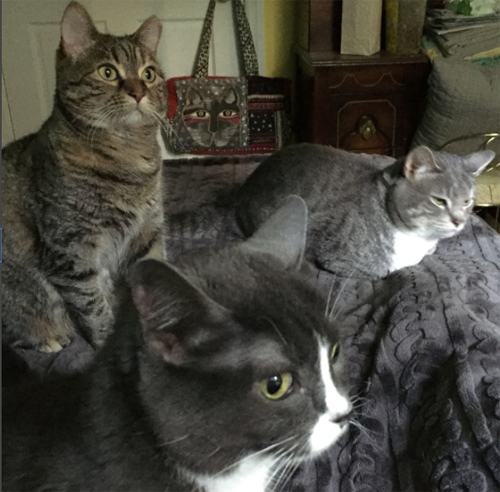 Unlike some other cats with paralysis, Wyatt is continent, so he doesn't wear diapers, nor does he need help going to the bathroom. Instead, this adorable grey and white cat uses pee pads, a solution that works well for both Wyatt and his mom. "The only challenge is when he gets an upset tummy," explains Angela. "It gets a bit messy." Aside from these minor issues, Wyatt is just like other cats: he loves snuggling with his mom, making "biscuits," and playing with catnip toys.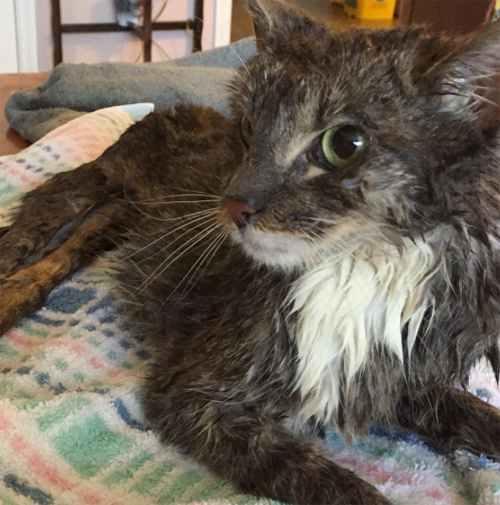 However, despite being happy and healthy, Angela says people often feel sorry for Wyatt, and she sometimes gets asked when she plans to have his hind legs amputated. While this procedure might be appropriate for some other cats with paralysis, Angela says there's no legitimate medical reason for Wyatt to undergo amputation. She also thinks some people might overestimate the amount of extra effort needed to care for a special needs cat like Wyatt. "They may require a little more attention," Angela says, "but I promise it is worth it."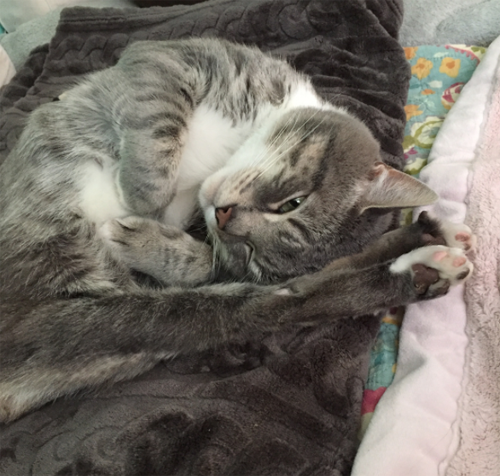 It's been nearly seven months since Angela decided to open her home to Wyatt, a remarkable and inspiring cat who probably wouldn't be alive today if she hadn't made that fateful decision. During the time Angela and Wyatt have lived together, they've formed an incredibly strong bond — based on mutual love and admiration — that they both cherish. "I can't imagine my life without him," says Angela. "I had to save his life, and I truly think it was meant to be."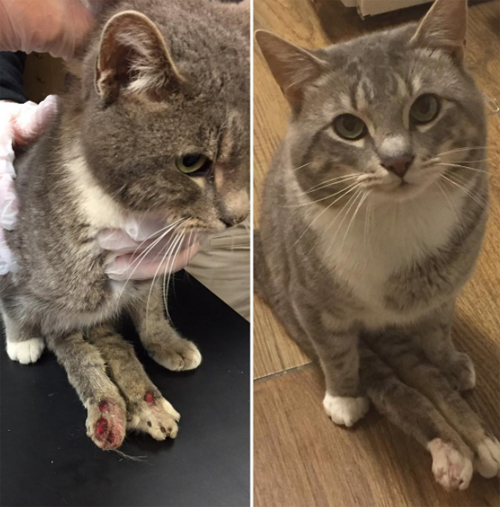 To learn more about Wyatt, you can follow him on Instagram.