When one of the volunteers for The Odd Sanctuary ran into a couple that was looking to find a new home for Memphis, their adorable special needs cat, she was confident the Salem, Massachusetts rescue would be willing and able to help. "They couldn't keep him and he was going to be euthanized by several area shelters," explains Tara Kawczynski, president of The Odd Cat Sanctuary.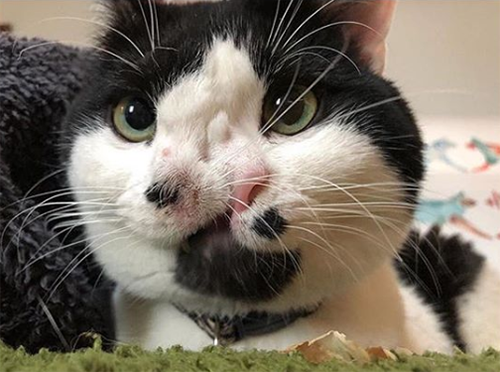 In March 2018, the couple contacted the rescue about Memphis, and Tara learned that the handsome black and white cat was around a year old and had multiple congenital abnormalities. "He was born this way," says Tara, "with two noses instead of one. He also has a smushed face, soft palate deformity, and whisker patches coming out of one of his noses. His teeth are a little misshaped, too."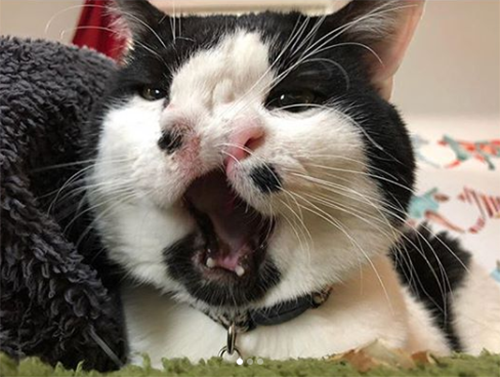 Tara also discovered that while Memphis's parents absolutely adored him, they were no longer able to care for him, so she agreed to rescue him. "We like to take on special needs cats that have no other options and are facing euthanasia," explains Tara.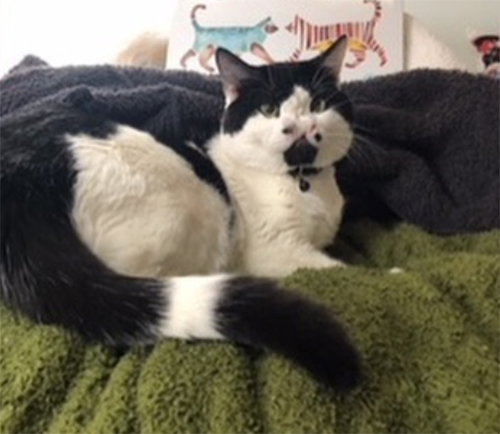 While Memphis doesn't look like a typical cat, he quickly showed Tara and everyone at The Odd Cat Sanctuary that he's really not all that different from the average feline. "He loves to play! His favorite [toy] is a wand with a feather on the end of it," says Tara. "He likes to look out the window, too!"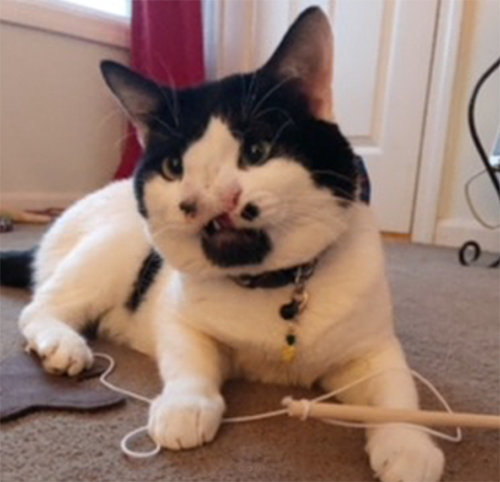 Despite having a number of facial abnormalities, Memphis doesn't have any major health challenges, but because he has two noses, his breathing is a bit different from other cats. "He does breathe a little louder than normal," says Tara, "and really likes to breathe in the air moving around both his noses."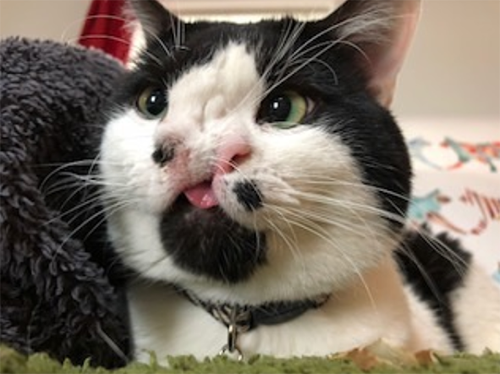 In addition to Memphis's unique face, this adorable special needs cat was born with feline cryptorchidism, which means he had undescended testicles. "He couldn't be neutered normally," explains Tara. "Instead of a quick, simple procedure, he needed to have an exploratory surgery to locate his testicles." The surgery — which involved making incisions in both Memphis's abdomen and thigh — went well, and he has fully recovered and is now looking for his forever home.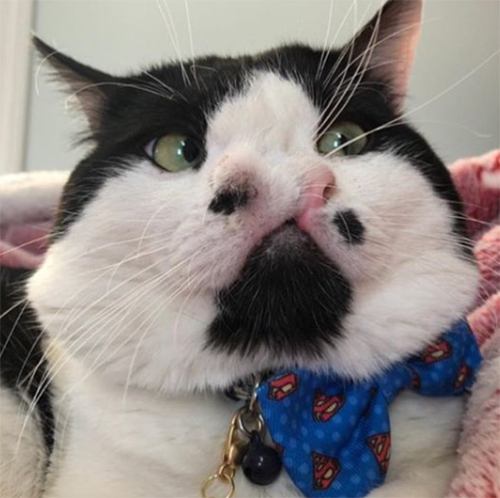 The right home for Memphis will be with people who understand that he — and other special cats like him — should be loved for his differences, not in spite of them. "They are unique, special, and so deserving of wonderful forever homes," says Tara, and she has a specific family in mind for Memphis.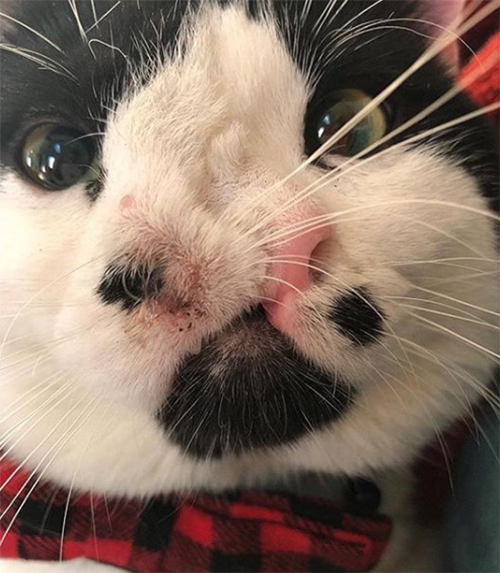 "No kids and no dogs," says Tara, "but other cats are okay." She also thinks Memphis would do best with someone who has experience with cats, as he has a behavioral issue in his past that Tara believes has been successfully resolved with the help of a specialist.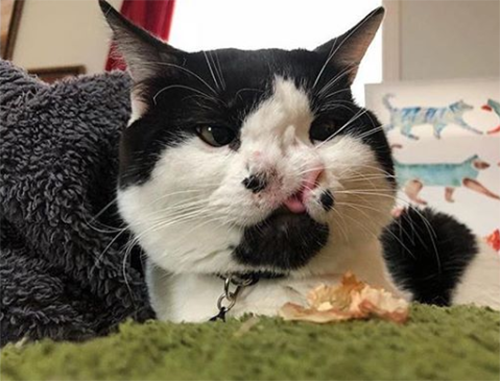 Thankfully, The Odd Cat Sanctuary will undoubtedly find the perfect family for Memphis, the cat multiple shelters said would be euthanized when his former family was no longer able to care for him. "He's a trooper who has been through a lot," says Tara. "He's unique, special, and different. That's an 'Odd' cat!"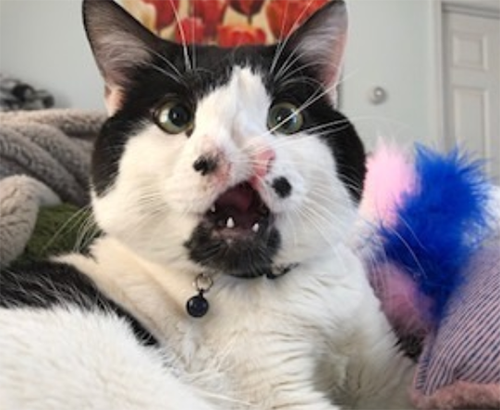 To learn more about this adorable cat, you can follow Memphis on Instagram.
If you're interested in adopting Memphis, you can complete an online adoption form.