When Wilma's friend asked her if she would be willing to foster a paralyzed kitten he found while doing landscaping work at a client's home, she eagerly agreed to help the tiny ginger cat. "A paralyzed kitten doesn't have a good chance, if any, of surviving when they need to find their own food," says Wilma.
The following week, Wilma's friend managed to catch the 5-week-old kitten, and he presented the little cat to her at her birthday dinner in early June 2019. "His mom obviously took care of him," says Wilma, "because even though he was a little dirty when I got him, the amount of cleaning it takes to keep him clean tells me that she was very diligent and devoted to her babies."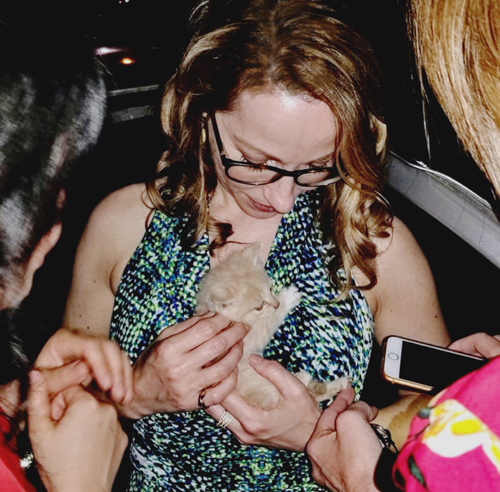 Unfortunately, Wilma's friend was unable to find the kitten's mom, and while he saw two other young cats, presumably the orange kitten's litter mates, they ran away before he was able to catch them. While she was unable to help the rest of the kitten's family, Wilma was committed to helping the paralyzed feline, naming him Reece.
View this post on Instagram
"He was found on the property of the former president of Hershey Company, so I thought a chocolate-related name was appropriate," explains Wilma. "Reese is the spelling of the chocolate treats, but Reece is the more masculine version, so Reece it is."
View this post on Instagram
Even though she'd never cared for a cat with paralysis and incontinence before, Wilma — a lifelong animal lover — was confident she'd be able to give Reece the care he needed. When she learned about kitten fostering last year, Wilma was immediately interested in helping homeless animals, and she ended up fostering three litters in 2018. "When I found out this kitten needed help, my current fosters were on the way out, so it was a no-brainer," says Wilma. "I had to help him. His special needs didn't really factor into my decision to take care of him. He needed help and I could help him."
View this post on Instagram
Shortly after Reece was rescued, Wilma took him to a vet near her home in Paradise, Pennsylvania, for a thorough examination. At Reece's first visit, Wilma learned he was born with paralysis and incontinence, with x-rays revealing a number of anatomical abnormalities. "He's got pieces missing, extra pieces, and pieces not connected in his legs," explains Wilma. "They're just not put together properly."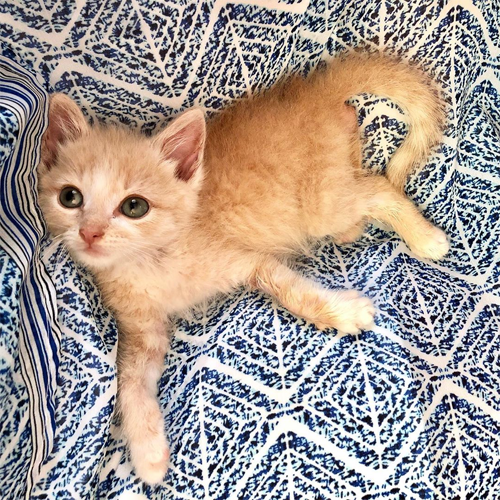 Consequently, Wilma discovered there's not a lot she or doctors can do to improve Reece's mobility or bowel and bladder control, so she dedicated herself to giving him the care he needed to live his best life possible. Wilma researched feline paralysis and incontinence online, and she reached out to parents of other paralyzed cats she found on Instagram who were happy to share tips and tricks with her.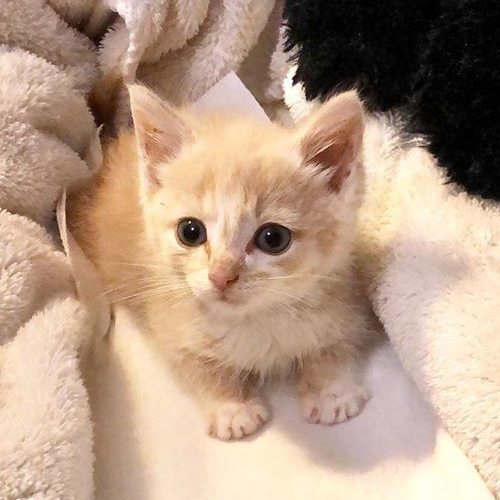 "There was also a local rescue group who was kind enough to give me advice and they were willing to take Reece if it was too much for me," says Wilma, adding that Reece struggled a lot during his first three weeks at her home. "I thought I was going to lose him. He was refusing to eat, and had extreme diarrhea." Wilma sought advice from her veterinarian, making multiple trips to the animal hospital over the course of just a few weeks, but the tiny kitten continued to lose weight.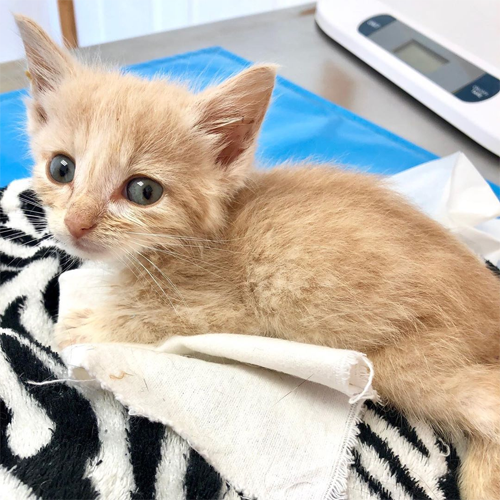 Thankfully, Wilma refused to give up on him, and she started giving Reece subcutaneous fluids and began the Parker Protocol, which includes carefully timed doses of kitten formula, electrolytes, and Karo syrup. "It got him through, and now he's loving eating and is gaining lots of weight," says Wilma.
View this post on Instagram
In addition to eating, Reece loves to play, especially with the other foster kitten who shares his home, and he absolutely adores playing with toys, making him a fun-loving and very energetic young cat. "He loves his roller ball toy, his stuffed kitty, and his teaser toy," says Wilma.
View this post on Instagram
While people often think cats with paralysis and incontinence should be put to sleep, Reece is living proof that animals with special needs can thrive, especially when they're given the help and attention they need to fully enjoy their lives. "If they have someone taking care of them, they can live as long as any other cat, and are just as loving, playful, funny, and adorable," says Wilma.
View this post on Instagram
Even though Reece requires a bit more care than the average feline, Wilma is certain he has no idea he's different from his more able-bodied counterparts, and she hopes to find this adorable boy a home with people who will treat him with the love and respect he deserves. "His well-being is everything to me," says Wilma.  "I don't expect him to be ever be able to walk, but that doesn't matter — to me, him, or his future adopter."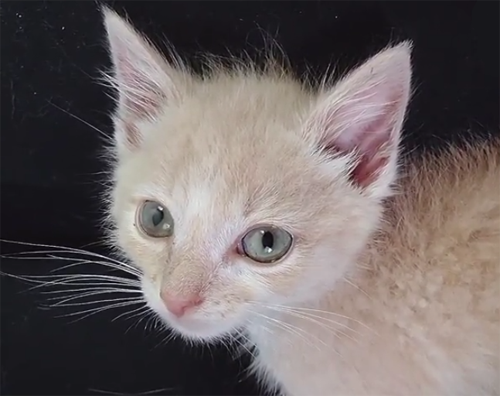 To learn more about this adorable kitten, you can follow Reece on Instagram.