When Lana Malkawi from Furry Good Deeds, an animal rescue in Qatar, was contacted about a cat who had been hit by a car and left to die on the streets of Doha in February 2020, she knew she had to act quickly to save the young feline's life. "He was left on the streets for two days," says Lana. "No one even bothered to take him to the clinic or take him home to care for him."
While Lana knew the cat was probably in critical condition, she couldn't bear the thought of doing nothing to help him. "Seeing a cat dying on the streets with no empathy at all from anyone is something I can't live with," explains Lana, so she rushed to the site of the accident and located the ginger and white feline.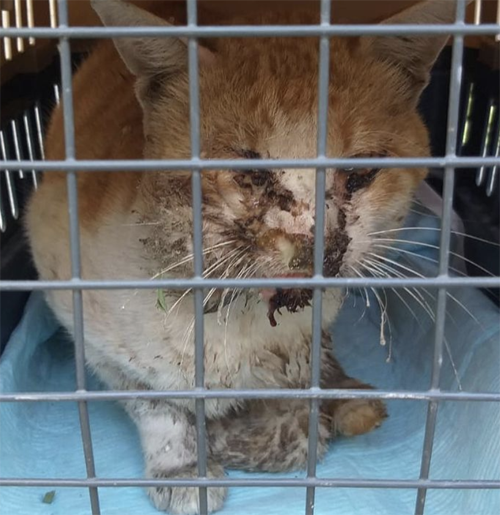 Against all odds, the cat was still alive, but he had suffered serious trauma and was unable to move, so Lana rescued him and rushed him to a vet. A thorough examination revealed the orange and white feline was a little over a year old and — due to the nature and severity of his injuries — he was unlikely to survive . "He had head trauma, a broken jaw, and his eye was completely damaged," remembers Lana. "The prognosis was very poor."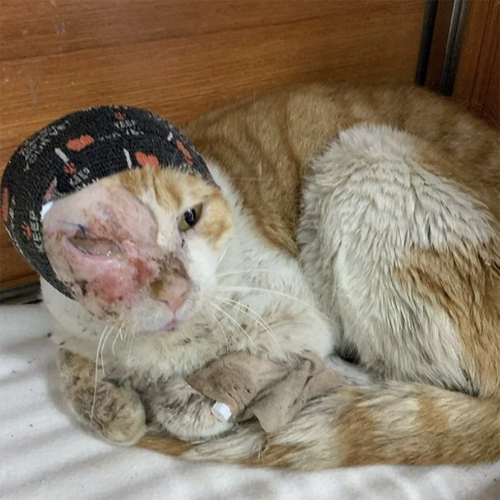 However, the veterinary team was determined to do everything in their power to help the young cat, and while they were unable to save his injured eye, they were able to save his life! "The doctors tried to save his eye by doing a graft, but unfortunately the eye was only getting worse, and we had to take the decision to remove it for his best interest," says Lana. "He wasn't seeing out of it anyway."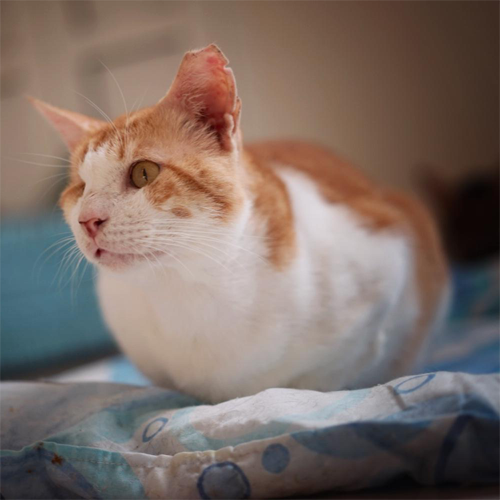 Despite the severity of the injuries he'd suffered, the ginger and white cat made a rapid recovery. In fact, he demonstrated such strength and courage while he was recuperating, Lana named him Sharikhan, an ode to Shere Khan, the powerful Bengal Tiger in The Jungle Book. "He reminded me of The Jungle Book character," explains Lana, "with his walk and his meow which sounded like a roar after the surgery."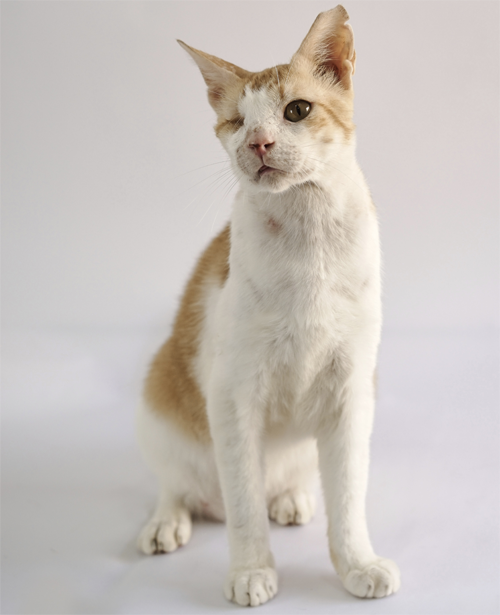 Well over a year after he was rescued, Sharikhan is thriving, and while he looks a bit different from a typical feline, he's just as happy and active as his two-eyed counterparts. "Sharikhan is absolutely a normal cat," says Lana. "Losing one eye had made no difference to his quality of life."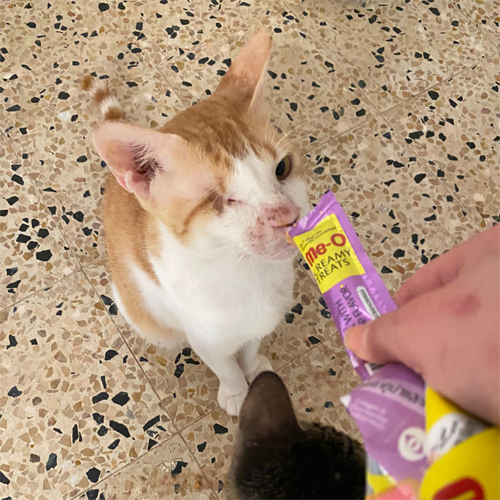 On the contrary, Lana believes being a one-eyed cat has actually helped heighten Sharikhan's senses, and while she's saddened by the trauma he endured, she thinks having one eye just makes him more special. However, being unique doesn't mean one-eyed cats like Sharikhan actually require any special care. "They only have an extra personality and a bigger heart to give," says Lana.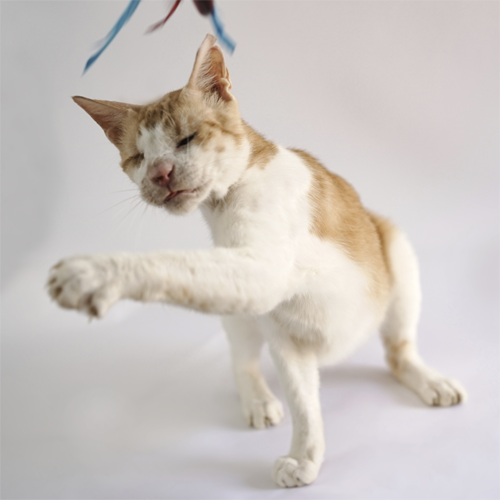 After all, Sharikhan is capable of doing everything any two-eyed cat can do, and this calm and confident boy loves to eat, chase the red dot, climb cat trees, and watch birds, just like the average feline. While Sharikhan is okay with other cats, he absolutely loves being around people, and the feeling is definitely mutual. "Special needs cats are therapy cats by nature," explains Lana. "There isn't a single special need cat that we rescued that didn't imprint on our mind and soul. They are miraculous by all means."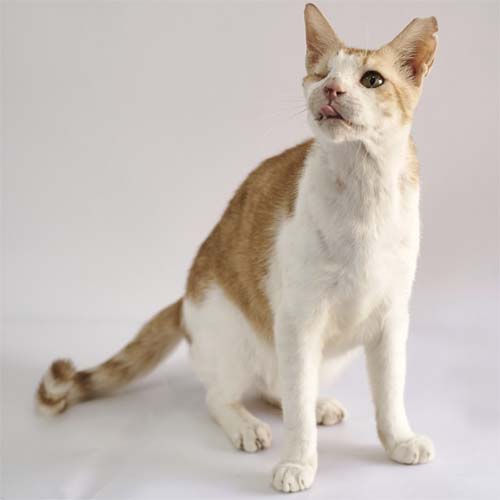 Lana hopes Sharikhan finds a home with people who treasure him just as much as she does and are committed to caring for him for the rest of his life. "Someone who loves him and cherishes him and would never give him away," says Lana. Also, while he's never been around dogs, Lana suspects Sharikhan would be fine around children because he is such an easygoing and good-natured cat.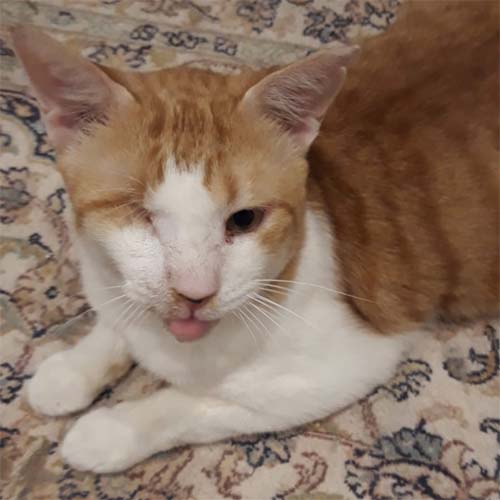 When Sharikhan finally gets adopted, there's no doubt Lana will miss him terribly, especially after everything they've been through since the day she found him on the street, injured and alone. However, there's no way she will ever be able to forget this incredibly resilient, brave, and courageous cat. "He is one of my babies," says Lana, "a special boy with beautiful positive vibes who lightens the room when he walks in."