When Leyna, who'd recently formed a TNR (trap-neuter-return) organization at her college to help humanely reduce the feral cat population on campus, was transporting cats to a low cost spay and neuter clinic, she stopped at a gas station in October 2014. "While there, I noticed a big grey tom cat and gave him some food, which it seemed he hadn't had in quite some time," remembers Leyna.
Concerned for the homeless feline — who she planned to trap and neuter as soon as possible — Leyna returned to the gas station a few days later to feed him. It wasn't long before a female cat appeared, and when Leyna came back the following day, the feral feline brought her two kittens with her to dine. "I quickly realized one [of the kittens] had no back feet," says Leyna, and she knew the little special needs cat would have a very difficult time surviving on the streets.
View this post on Instagram
However, before Leyna was able to catch the kitten by hand, she and her mother and brother ran into a densely wooded area near the gas station. Thankfully, Leyna was undeterred, and she came back the following evening with traps to catch the feline family, intending to have them all sterilized. "I was able to get the two kittens, but a dog scared off the adults while I was trying to trap them," explains Leyna.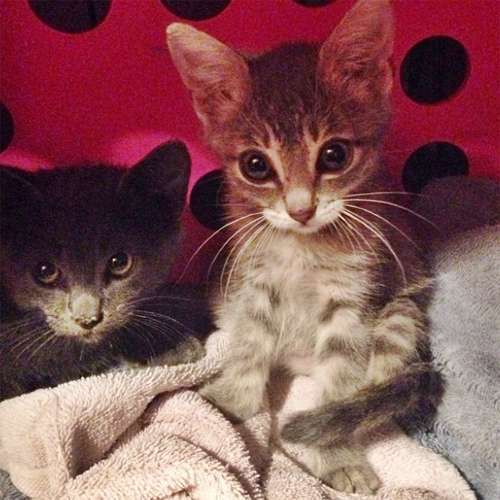 Leyna returned to the site for weeks, determined to trap and sterilize the adult cats, but they never showed up, and eventually the woods were cleared. Despite being unable to help all four cats, Leyna was able to rescue the kitten who was missing her back feet, as well as her brother, and she named them Liza and Cyclone, respectively. "Liza's biological brother, Cyclone, was physically normal," says Leyna, "but they were eaten up by ants and Liza's nubs were raw."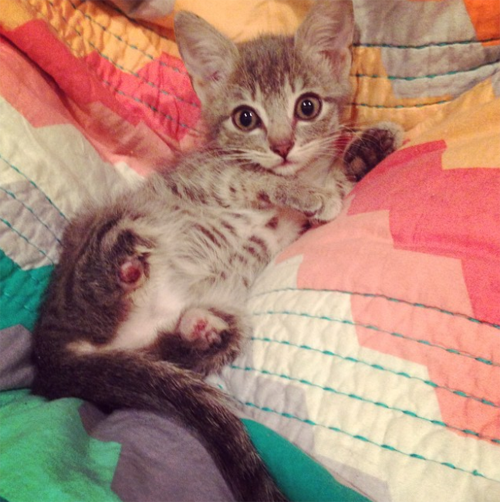 They were also eight weeks old and had almost certainly never been around people before, so the feline siblings needed to be socialized as soon as possible. Thankfully, it didn't take long for Liza to warm up to Leyna, who already had a special needs cat with epilepsy and neurological issues.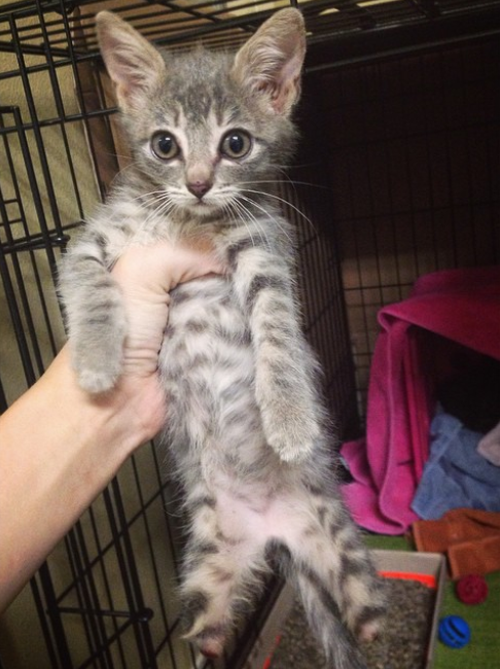 "I frequently fostered kittens at the time, but I didn't consider myself particularly interested in special needs cats," explains Leyna. "But the moment I saw Liza, I knew I was going to be keeping her forever."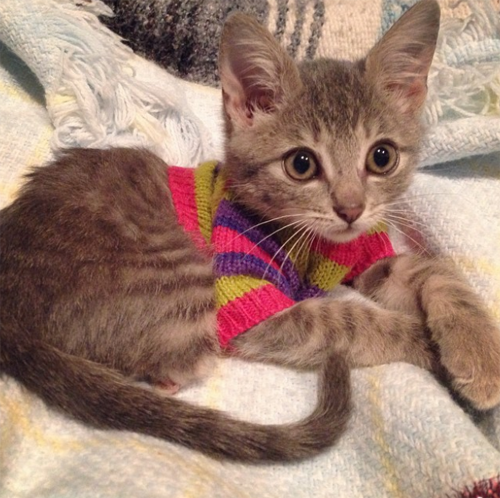 While Liza was relatively easy to socialize, her brother was more of a challenge, so Leyna placed him in a foster home with an experienced feral kitten socializer who ended up adopting Cyclone. After getting Liza accustomed to being around people, Leyna took her to a veterinary orthopedic specialist to find out if the little tabby kitten with born without back feet or lost them to some sort of trauma.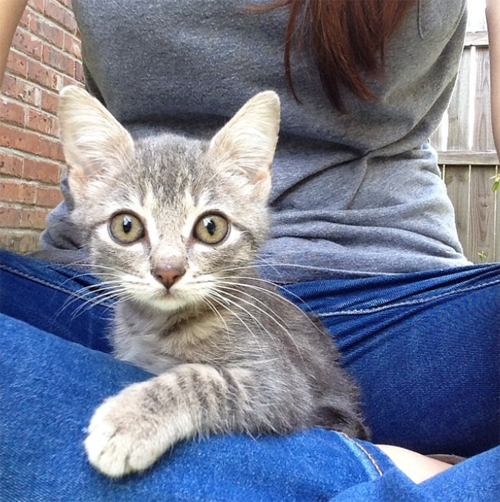 "They determined she was almost surely born without her back feet and did not lose them to an accident or abuse," says Leyna. "Most likely the umbilical cord or amniotic rings wrapped around her legs and caused them to fall off in the womb."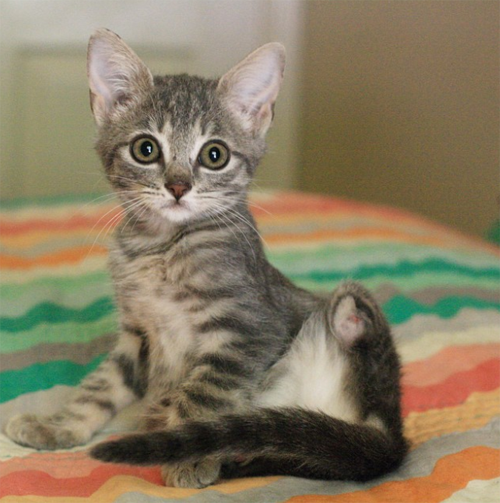 Wanting to give Liza the best life possible, Leyna looked into getting her a wheelchair or having her fitted for prosthetic feet, but she quickly discovered neither option was right for the active and adventurous kitten. "Liza wanted no part of that!" says Leyna.
View this post on Instagram
However, because Liza preferred walking on her nubs to using a wheelchair or prosthetic feet, she developed ulcers that required her to have staples and cage rest. Thankfully, her skin became tougher over time, and more than five years later, Liza no longer struggles with sores on her nubs.
View this post on Instagram
However, because she moves a bit differently from a typical cat, Liza is at an increased risk of developing arthritis, so Leyna — who is a vet tech — gives her monthly injections to keep it at bay for as long as possible. "Other than that, I keep pillows and rugs on the ground where Liza may travel just to make it easier for her," says Leyna, "and I have cut the entrances to the litter boxes lower so that she can easily get in, but otherwise she requires no special accommodations."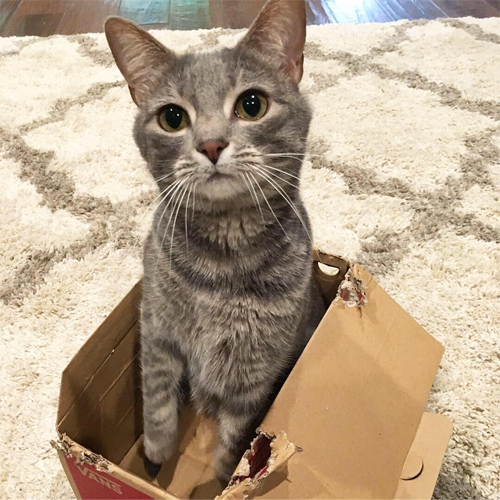 Despite not having back feet, Liza is able to climb furniture and cat trees, just like a typical feline, and she loves having her belly rubbed, snuggling with her mom, and greeting Leyna at the door when she gets home.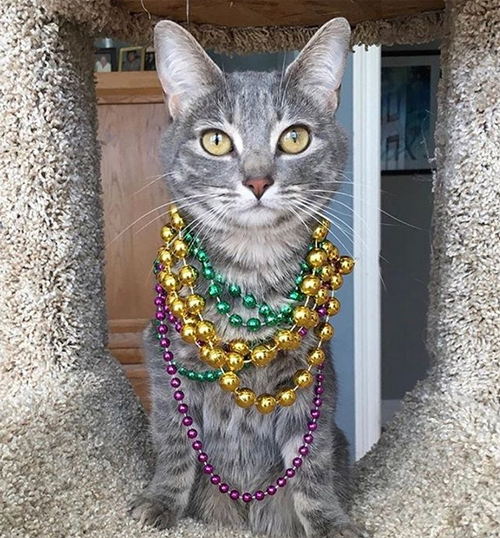 Since Leyna adopted Liza, she's opened her home to four more special needs cats, but this diminutive tabby has no trouble standing up to her siblings."She can be quite the diva and will yell at her brothers to keep them in their place," explains Leyna. "She definitely rules the roost around here, despite being the smallest by far!"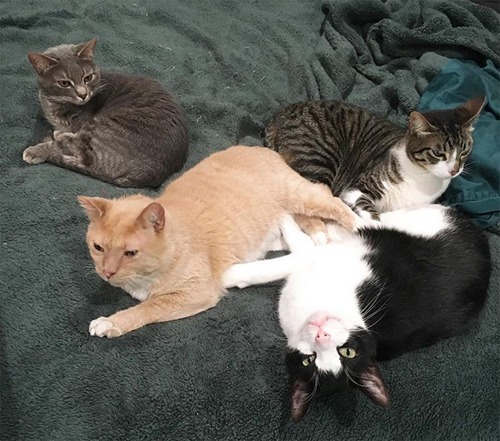 While Leyna sometimes encounters people who feel sorry for Liza because she's missing her hind feet, it's obvious there's no reason to pity this confident, fun-loving, and affectionate kitty. "As long as they are not in pain, there's no reason to feel sad for a special needs cat," says Leyna. "You certainly shouldn't feel bad for Liza; she lives a normal life and is pampered like a queen!"
View this post on Instagram
When Leyna met Liza more than four years ago, she was feral, injured, and desperately in need of someone to save her from what would likely have been a short and very difficult life on the streets. Thankfully, Leyna just happened to be there to help her, and now this beautiful girl is happy, healthy, and thriving in her forever home in Baton Rouge, Louisiana.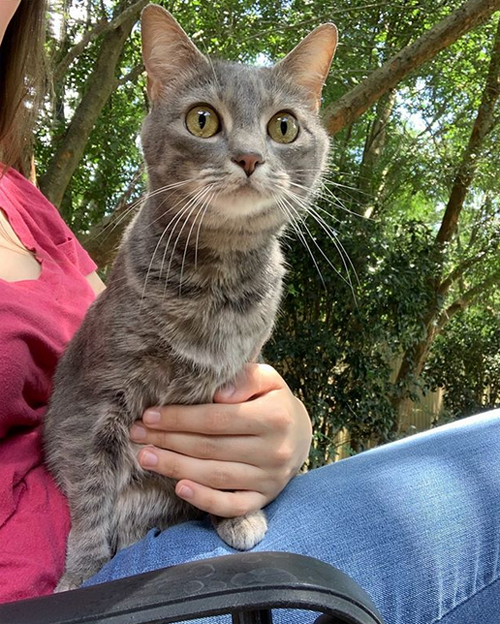 However, while it's easy to see the tremendous impact Liza's mom has had on her life, Leyna believes this little special needs cat has had just as much of an influence on her own life. "I never knew a little 6-pound footless cat could change my life the way she has," says Leyna. "She opened my eyes to the plight of special needs cats and has shown me that they all deserve a chance at a full, happy life."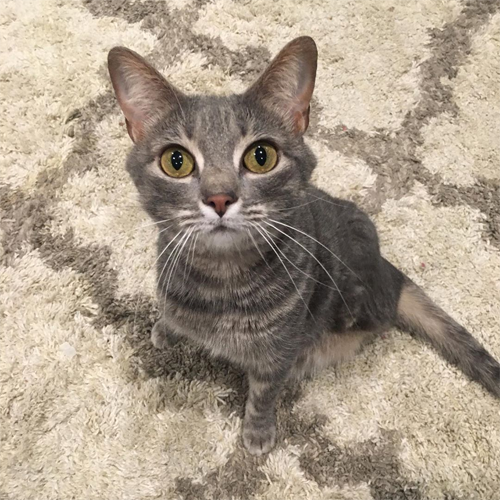 To learn more about this stunning cat, you can follow Liza on Instagram.