When Jennifer Jorgensen decided to get a cat, she knew she wanted a pet who would have a harder time getting adopted, so she searched online for special needs kitties near her home in Philadelphia. It wasn't long before she found Opal, an incredibly cute ginger and white bobtail kitty who was hit by a car while living on the streets, leaving the young cat with a wobbly walk after her injuries healed.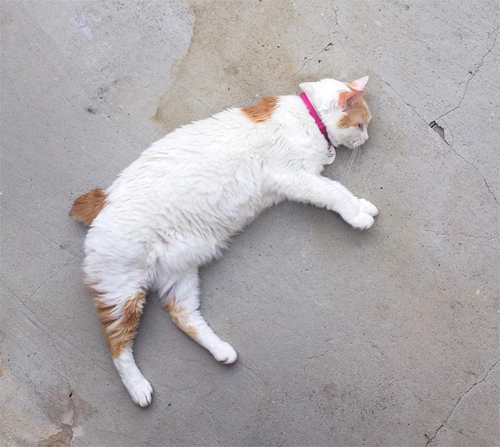 "I had a feeling right away she was going to be the cat, but I went out to her foster family to meet her," explains Jennifer. "I went over and pet her and she leaned into it and fell over. I just knew right then."
View this post on Instagram
Smitten with the unique feline, who was approximately two years old at the time, Jennifer adopted Opal on February 3, 2013. "My birthstone is an opal, so I kind of felt like it was meant to be," says Jennifer. While Jennifer doesn't know exactly why the car accident impacted Opal's balance, making her prone to falling over, she quickly discovered how to pet her new cat in a way that doesn't cause her to stumble.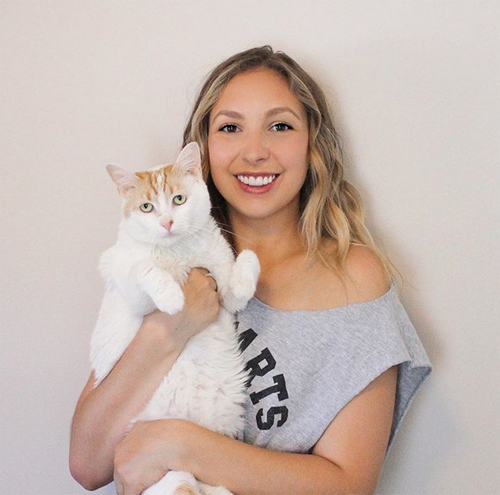 "You have to kind of steady her as you pet her or she'll lean into it and fall," explains Jennifer. "I'm so used to doing it now that it's weird when I pet other cats." Over the past six years, Jennifer has also discovered that Opal is able to climb up stairs on her own, although she often has difficulty going down stairs or getting down from high places. Consequently, Jennifer recently got rid of this 8-year-old girl's cat tree after she became too concerned about Opal's safety while watching the orange and white feline make her descent.
View this post on Instagram
"Another problem can be if she gets too excited while playing and going for a toy too quickly," says Jennifer. "Sometimes she'll spin out or fall hard and it's scary but she always seems unbothered by it." In fact, while Jennifer often worries that Opal will injure herself because of her poor balance, this wobbly kitty doesn't seem to even realize she's different from a typical cat.
View this post on Instagram

"Despite her issues, Opal can do basically anything a 'normal' cat can, but just in her own Opal-like way," says Jennifer. "She definitely stumbles around a lot, but she just gets up and tries again." Like the average feline, Opal loves to eat, and she will often meow until her mom feeds her, and she adores bird watching. This ginger and white girl also loves to play, and Opal is happy to while away the time tossing her foam balls down the stairs.
View this post on Instagram
"She'll play by herself with these until she throws them all down the basement stairs and then she needs me to get them for her," says Jennifer. "Her favorite thing to do is to hide in her tunnel and jump out at people walking by or toys that I dangle in front of it." Without a doubt, Opal is an incredibly fun, playful, and affectionate cat, and Jennifer feels very fortunate to have her in life.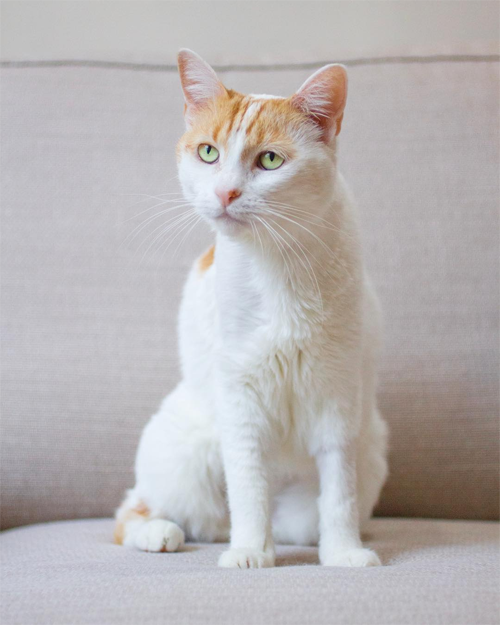 Over the course of several years, this pair has developed an extremely strong bond, which became even more apparent to Jennifer when Opal got extremely sick at the end of 2018. "It was the worst thing I ever went through, feeling so helpless, and it just reaffirmed how much she means to me," says Jennifer.
View this post on Instagram
Consequently, Jennifer hopes other people will consider adopting a special needs cat when they go searching for a new pet, especially because challenges can differ greatly from animal to animal. "There are some injuries that I understand can be too much for someone to take on, but a cat like Opal is fairly easy," explains Jennifer. "A lot of people who would have loved a cute, silly, funny cat like her missed out if they were avoiding a special needs cat."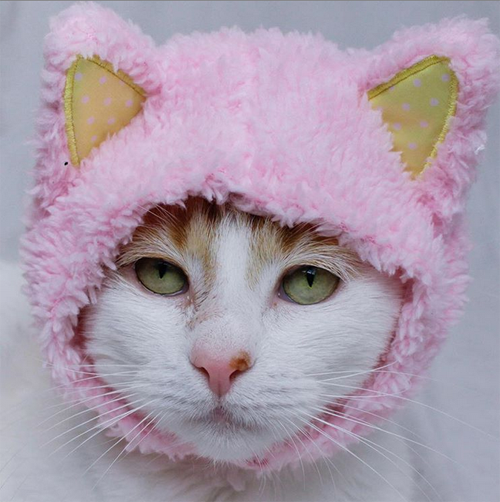 When Jennifer adopted Opal, she had just graduated from college, and she'd never had a pet of her own. While she was understandably nervous, Jennifer is so thankful she found the courage to adopt a pet many people would have overlooked. Ironically, over the past six years, this wobbly cat who was rescued from the streets of Philadelphia has provided her mom with something very surprising: stability. "Life has changed a lot over the years, but Opal has always been my one constant," says Jennifer.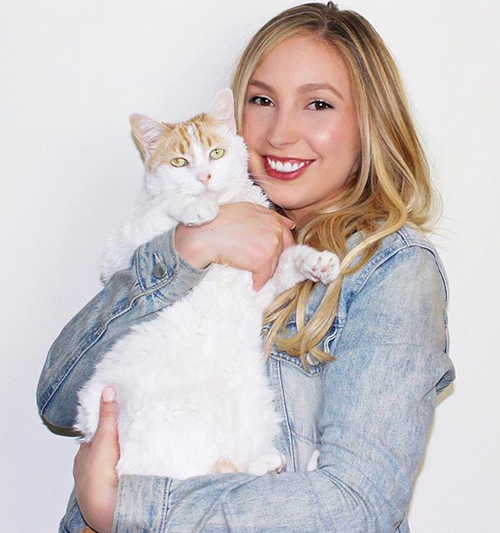 Today, Opal is more than a pet to Jennifer; she is both her family and her best friend, giving her motivation, inspiration, and companionship. "She's been with me through everything and having her and seeing her spirit — the way she always just tries again when she falls — helps motivate me to try new things even when I'm worried I'll fail," says Jennifer. "I think the greatest thing I learned from her is just how to love freely and to put the needs of another before my own. She's the best thing in my life."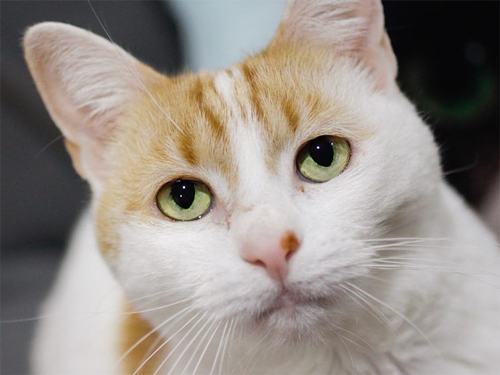 To learn more about this beautiful cat, you can follow Opal on Instagram.