When Rick Laprade of Providence, Rhode Island, and his former roommate began living together in 2010, he had no way of knowing that it would be the beginning of his incredible friendship with Nemo (aka Bub), an adorable tabby and white cat with a cleft palate.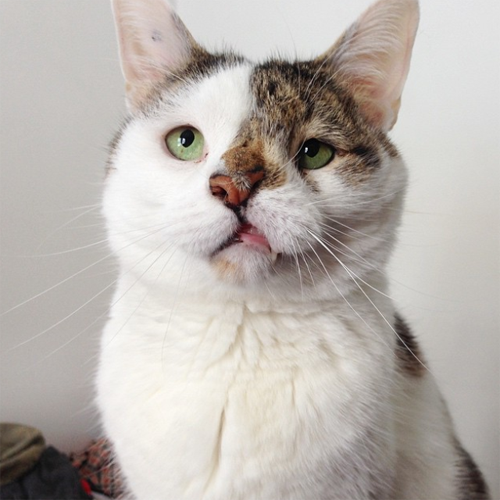 Over the course of the next two years, Rick developed a close bond with Nemo which thankfully didn't come to an end when he decided to find another place to live. "I was ready to move and so my roommate gave Nemo to me," explains Rick, "because by that time I was really taking care of him and hanging with him a lot more."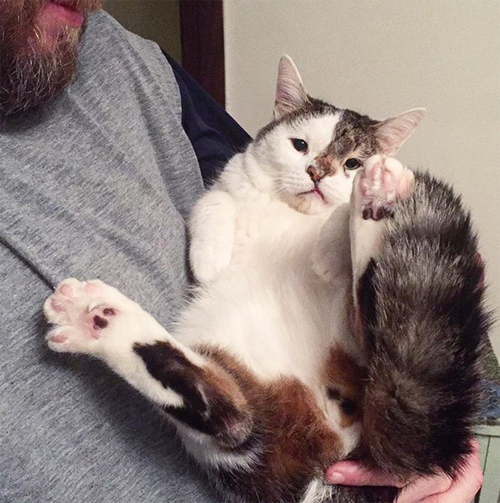 In 2012, Rick officially adopted Nemo — "He was adorable and the friendliest cat I've ever met," says Rick — and since then, the pair's relationship has only gotten stronger. While Nemo looks a bit different from other kitties, he's a typical cat who loves to play, especially with a laser pointer.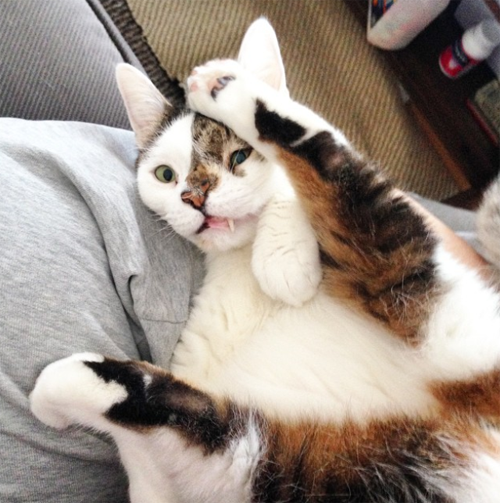 This handsome boy also enjoys game night, and he can often be found sitting on top of a game board, batting around dice and cards. However, Nemo is a little unusual because he is known to refuse to eat his meals unless he has an audience. "Sometimes he just wants people to stand there and watch him eat," says Rick.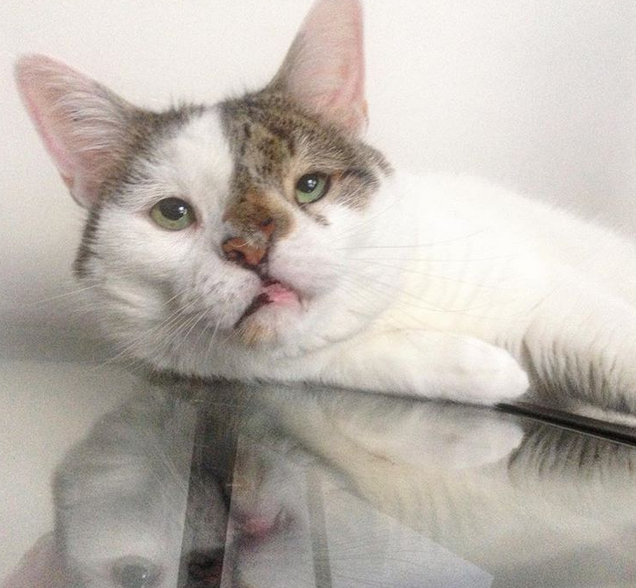 Due to Nemo's unique facial structure, meal times can get a bit messy, and he refuses to drink from a bowl like the average feline. "He only drinks water from a rocks glass," explains Rick, and he's had to take Nemo to the vet's office on multiple occasions because this picky tabby and white cat won't drink enough liquids.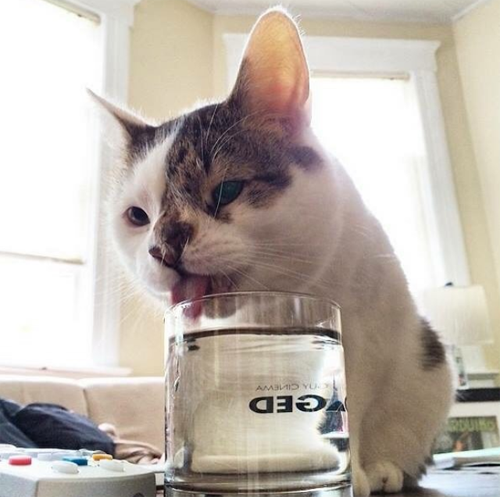 Rick has also had to seek medical attention for Nemo after he's had a reaction to medication for asthma, although he admits he sometimes overreacts when it comes to his best buddy's health.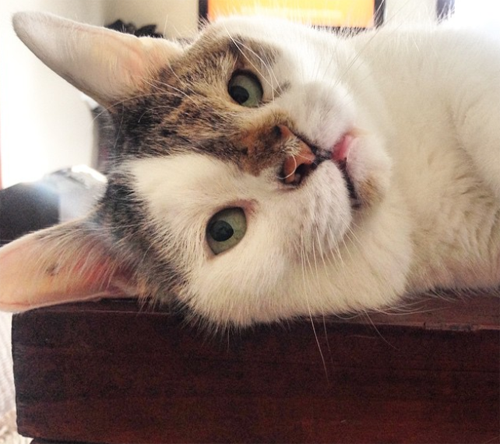 Even though this unique boy has some medical issues, Rick is so glad he got the opportunity to adopt Nemo. While this cute tabby and white boy has the occasional asthma attack and is a bit of a messy eater because of his cleft palate, Rick is confident that Nemo and other special needs cats like him are worth any additional effort they might require. "They're usually fine and have some extra struggles, but who doesn't?" says Rick.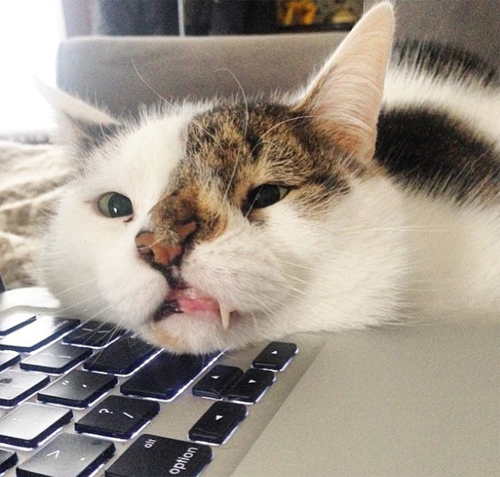 Nemo has had his share of challenges, but Rick doesn't mind helping him, especially because he's found this adorable cat — who is approximately 10 years old — such a joy to be around. "Nemo is a perpetual kitten," says Rick. "I feel like special needs cats are friendlier and way more loving. It's almost like having a dog, but in cat form."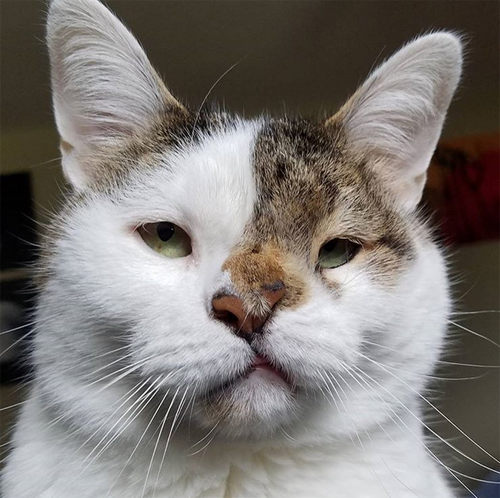 Eight years ago, Rick met Nemo completely by chance, and he's hopeful that he'll have many more years with this incredibly unique cat who greets him at the door when he arrives home from work and sleeps in bed with him every night. "He's like my son," says Rick. "I need another 15-20 years with him minimum. He's sincerely my best friend."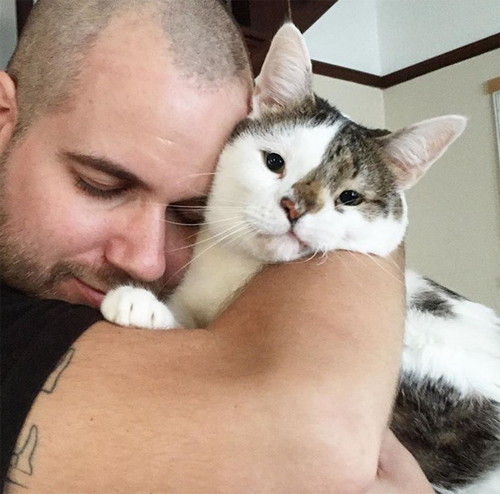 To learn more about this adorable cat, you can follow Bub on Instagram.