When Joanne Gill, a veterinarian in Melbourne, Australia, saw a post on Facebook in November 2019 from Maneki Neko Cat Rescue about Smudge, a tuxedo kitten who needed to have blood tests done in an effort determine the cause of her dwarfism, she was eager to help the diminutive cat.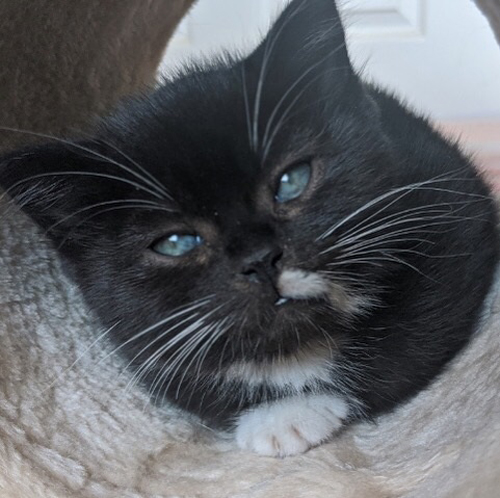 "I contacted the rescue to donate and also said that if she needed a long term foster, that as a vet, I was happy to take her on so that her medical condition could be managed properly," remembers Joanne.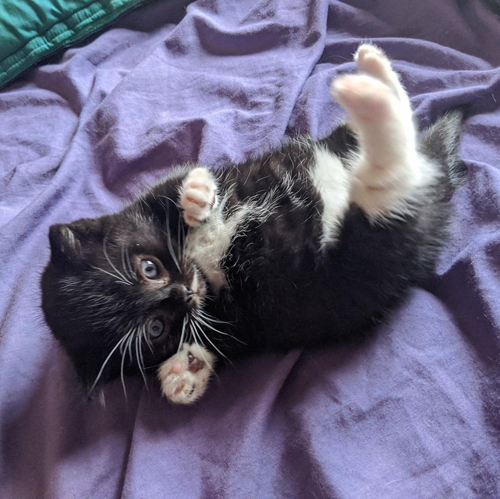 When Joanne reached out to the rescue, Smudge was seven weeks old and half the size of her litter mates, due largely to dwarfism, but also because she was being rejected by her biological mother. "She was born into foster care from a street cat and was the slowest to develop and her mum kept pushing her out of the nest," says Joanne.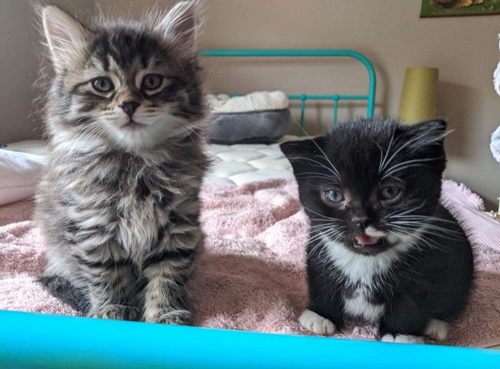 At the time, the tiny kitten was already in a foster home, but a few weeks later, the rescue contacted Joanne because Smudge's family was going away for Christmas and she needed a new caregiver. Joanne eagerly agreed to foster the little cat, and on December 22, 2019, Smudge arrived at her home.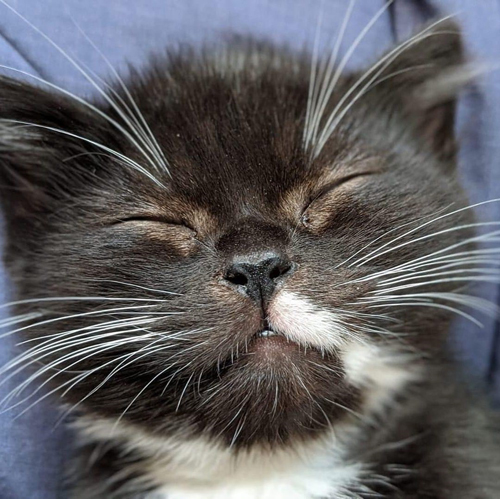 "We were her foster carer with the view to adopt once her medical condition was diagnosed," explains Joanne.
View this post on Instagram
When Joanne met Smudge for the first time, she immediately noticed she was lethargic and mentally dull.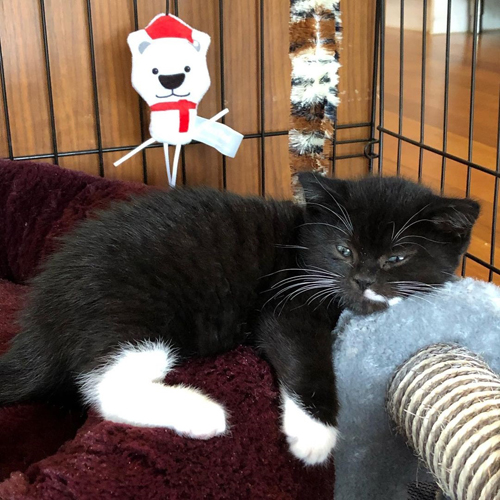 "She was very quiet and didn't behave like a normal kitten," remembers Joanne. "She had short stumpy legs, delayed teeth eruption, and had difficulties negotiating obstacles because of her gait changes." In fact, Smudge was unable to get up on the furniture on her own, so Joanne placed ramps by her couch and bed for the little cat to use.
View this post on Instagram
Six weeks later, Smudge was finally big enough to be placed under general anesthesia, allowing the tiny tuxedo cat to be spayed and to have blood work done. "Thankfully, her blood work was all normal but for a complete lack of thyroid hormone," says Joanne, indicating Smudge was born with an underdeveloped pituitary gland, resulting in congenital hypothyroidism. "With thyroid disease there is the risk that it can also lead to premature renal failure, heart failure, chronic constipation, joint issues and liver failure as thyroid hormone is required for the correct homeostasis — growth and function — of all internal organs."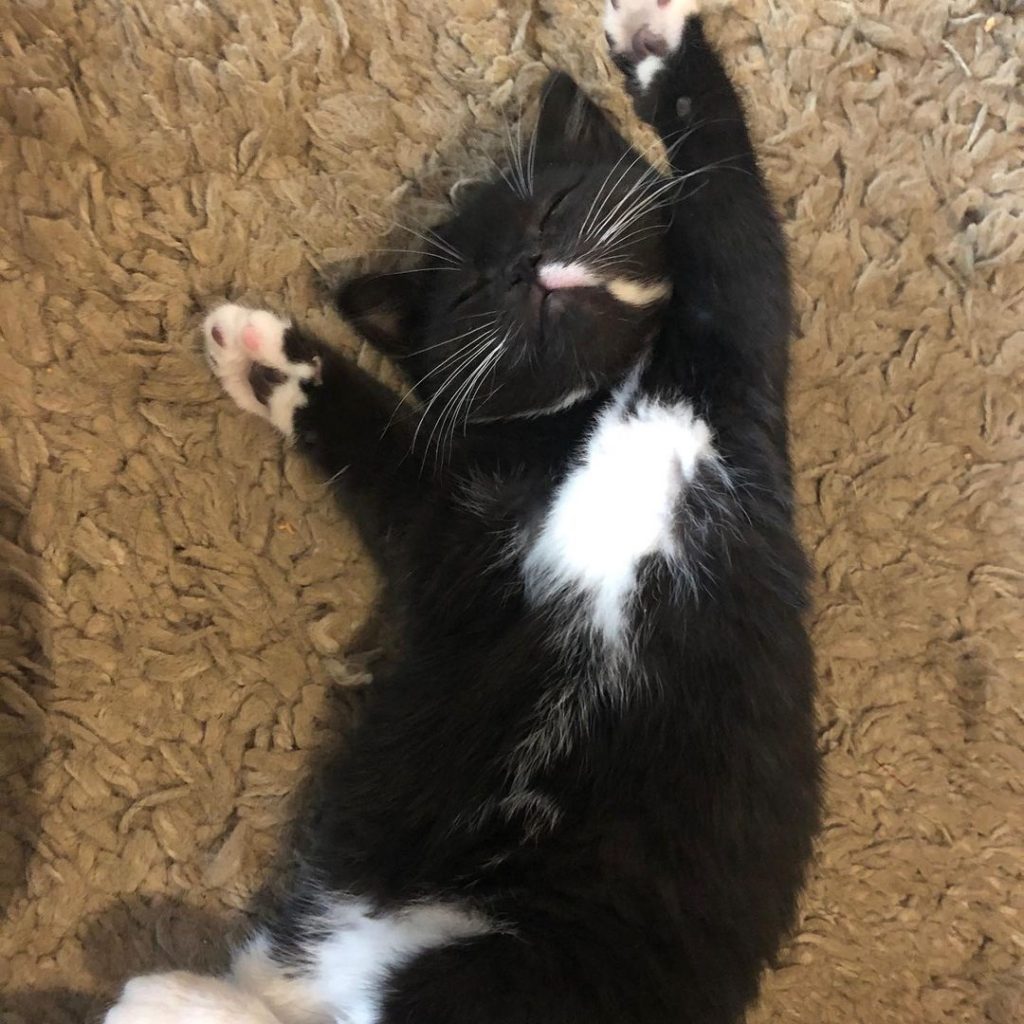 Due to the serious nature of hypothyroidism, Smudge immediately started taking a synthetic thyroid hormone, which allowed her to begin developing normally.
View this post on Instagram
Several months later, Smudge is doing extremely well, mostly because she was diagnosed early and was able to start treatment at a young age. "Early treatment helps to ensure that neurological and musculoskeletal changes can be addressed and slowed or even reversed," says Joanne.
View this post on Instagram
After all, when Joanne met Smudge for the first time, she was quiet and subdued, and now she's a happy and active girl who loves to play by herself, with other cats, and with her human family members. "She behaves like a Labrador and follows us around the house," says Joanne, but there are few activities she enjoys more than eating, especially treats.
View this post on Instagram
However, maintaining Smudge's weight is a constant challenge, and as she gets older, she will be more at risk of developing joint issues, including arthritis. Consequently, this special girl requires routine blood tests to make sure her internal organs are functioning correctly and she's in good overall health.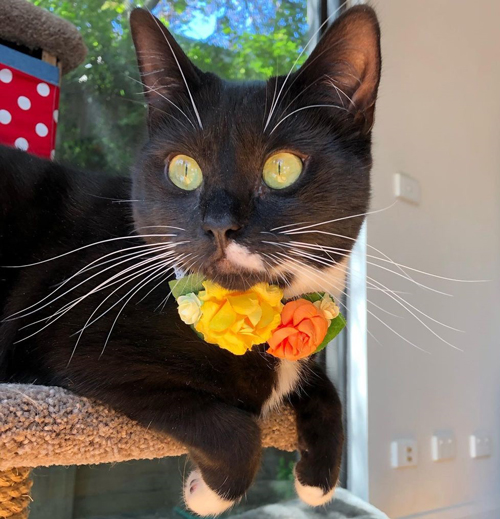 "As a vet, I knew this condition required lifelong treatment and regular monitoring and that these cats can have a shorter lifespan," says Joanne, which is why she offered to foster and adopt Smudge after learning about her through social media.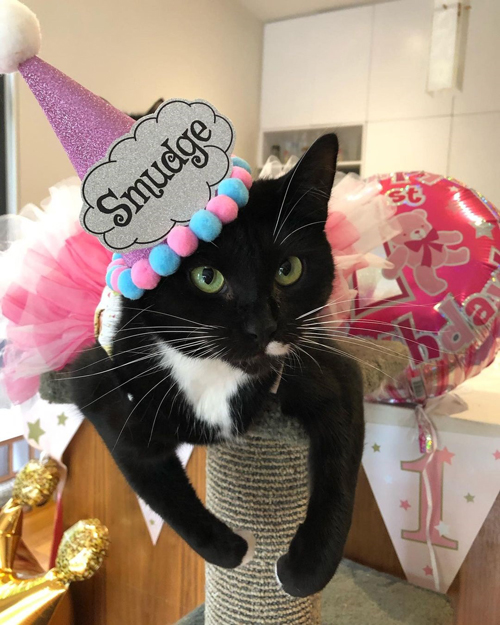 While Joanne is able to provide Smudge with the care she needs to thrive, she realizes not everyone is able to take on the financial and emotional challenges of caring for a cat with congenital hypothyroidism. However, she believes for the right people, having a cat with special needs can be incredibly rewarding.
View this post on Instagram
"While the financial side does need to be taken into account, these kitties just want love and give so much back in return," explains Joanne. "You form such a bond with a special needs kitten because of the level of commitment required."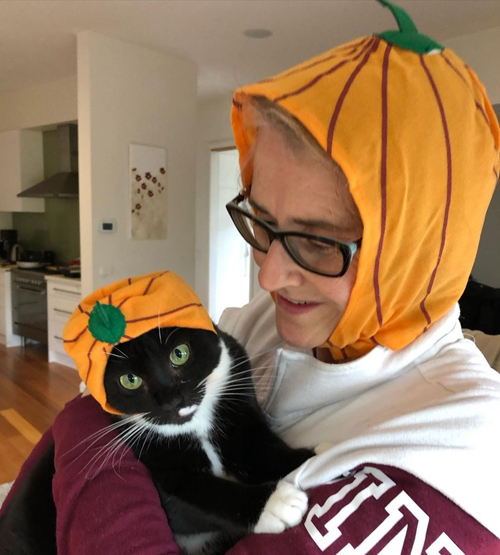 In fact, Smudge and her mom have such a deep connection, even medicating this good-natured little cat is a breeze for Joanne. "She is so relaxed and easy to manage and comes running when she hears the fridge open for her twice daily compounded medications," says Joanne. "Smudge is such a sweet little girl with the best personality."