When Megan Boehm and her mother learned that an animal breeder was planning to euthanize a kitten because he had a number of facial malformations, they knew they had to save the young cat's life. "My mom works with a lady that was buying a dog from a breeder," explains Megan. "When my mom's coworker went to go pick up the puppy, the breeder told her that she has the kitty that was just born with a cleft lip, crooked jaw, and one eye. The breeder claimed she was going to kill the kitten because it wasn't 'going to sell.' "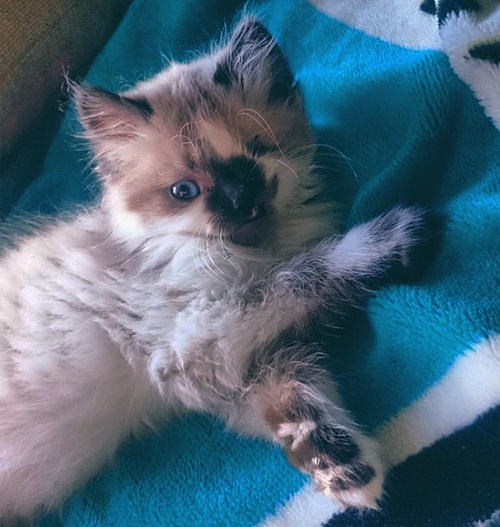 Not only was breeder convinced no one would want the special needs kitten, she was afraid people wouldn't purchase other animals from her if they found out one of her cats had been born with genetic issues.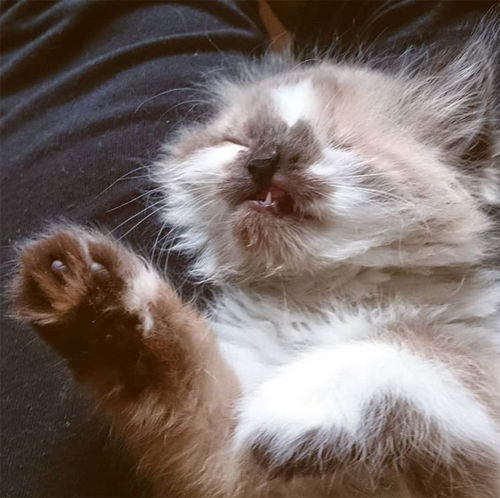 "My mom's coworker explained the situation and that if she found someone that day to take the kitten, the breeder would give the kitten away for free — she was selling the other kittens for $600," says Megan. Being animal lovers, Megan and her mother volunteered to take the five-week-old cat, and the following day — September 11, 2017 — he joined their family.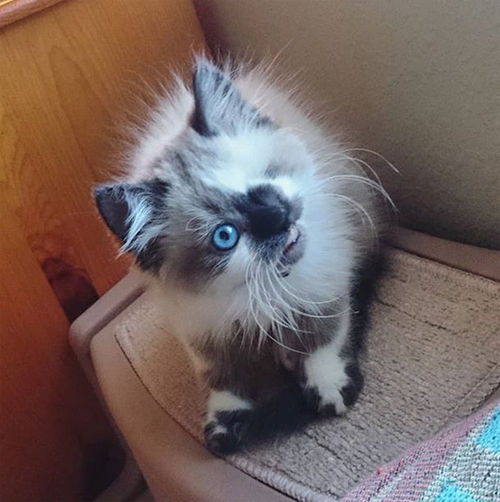 When the kitten — who they named Cricket in honor of his fascination with bugs — arrived at their home in Mandan, North Dakota, it was apparent to Megan that he had most likely been neglected for much of his young life.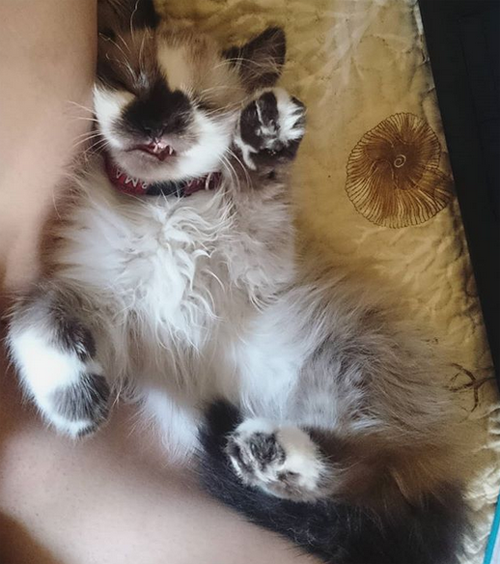 "He was severely malnourished — just skin and bones," remembers Megan. "I don't think the breeder was letting him eat. He also didn't get any of the shots that the other kittens had received since she wasn't planning on selling him."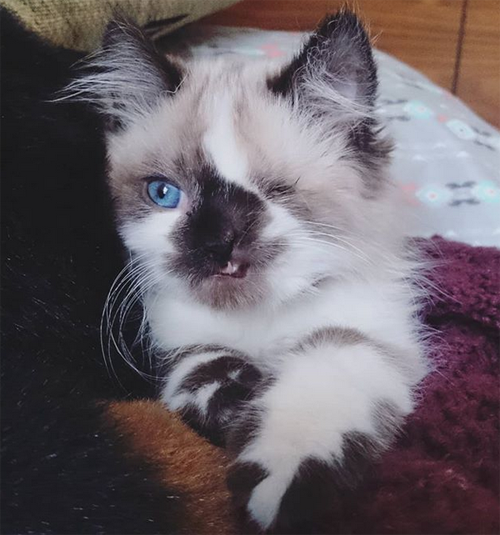 Neither Megan nor her mother had ever taken care of a special needs cat before, so they weren't sure what to expect from Cricket. Thankfully, they were both determined to give him the best care possible, doing everything in their power to help him gain weight and become a happy and healthy boy. "I knew there might be obstacles ahead because of his disabilities," says Megan, "but I loved him and would do anything for him from the moment I met him."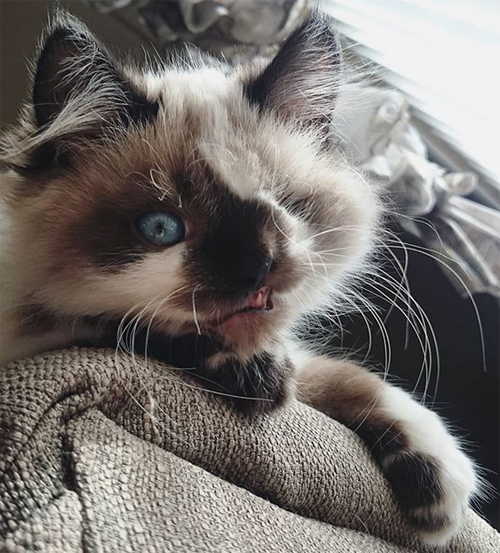 Initially, Cricket had severe diarrhea, most likely because he was in poor health and hadn't been given adequate nutrition or medical care. Due to his malformed jaw, this adorable cat had difficulty eating dry food, so Megan served Cricket wet food which he was able to eat.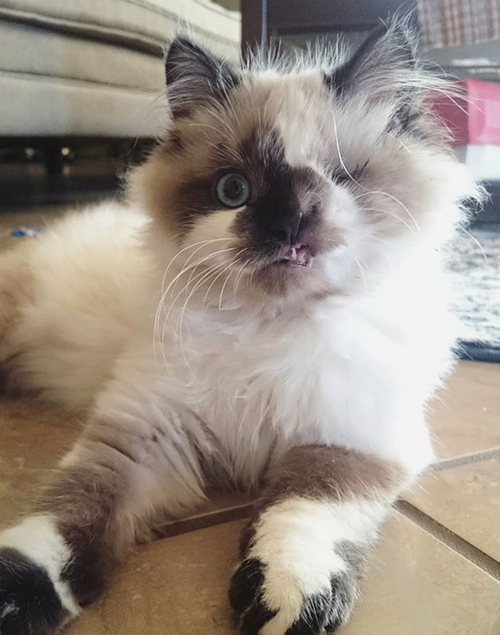 After two weeks of a healthy diet, Cricket stopped having diarrhea, and more than a year later, he's doing extremely well. "I take him to the vet regularly and they said he is really healthy and his eye socket sealed itself shut so we don't have to worry about it!" explains Megan. "Cricket isn't a lot of work at all!"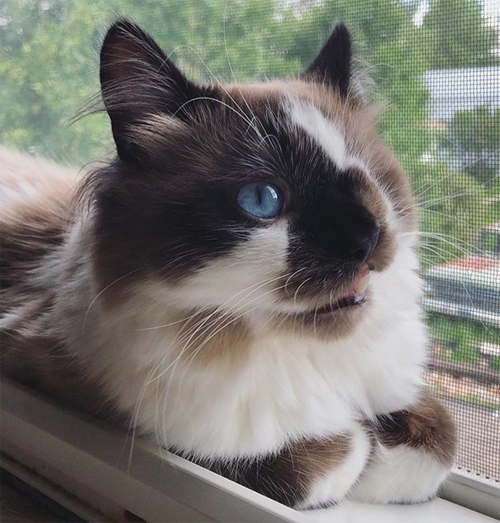 Even though Cricket was born with only one eye, he's still able to run and play like a typical cat, although he can be a bit clumsy from time to time."Sometimes he bumps into walls or trips over things if they are on his left side, but for the most part he gets around wonderfully!" says Megan.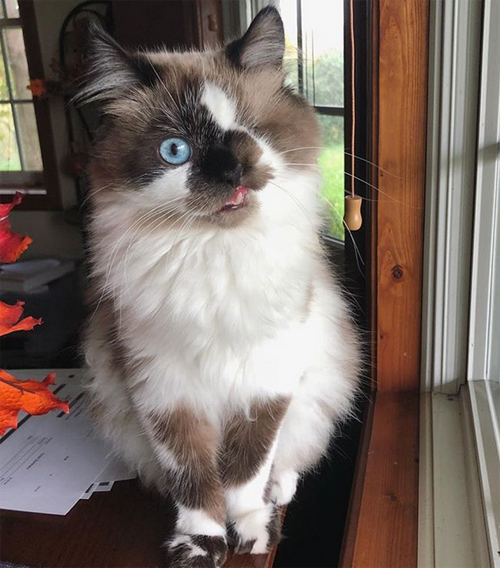 Like the average feline, this stunning boy enjoys taking cat naps in the sun, watching the chickens who live on Megan's property, and playing hide and seek with his mom.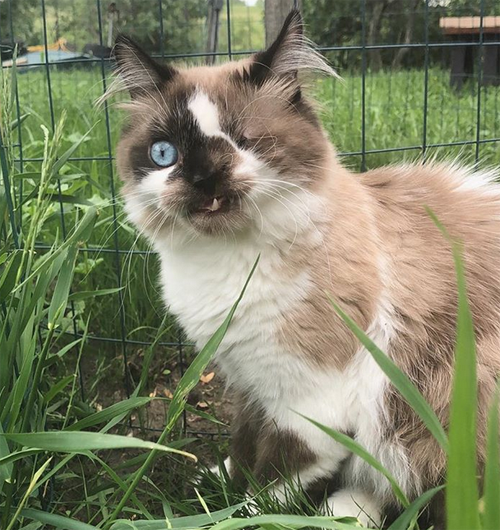 When Megan and her mother learned about Cricket in September 2017, they weren't intending to adopt a kitten, but they both felt compelled to save his life. Cricket, who was nearly put to sleep for not being perfect, is the first special needs cat Megan has ever had, but she's confident he won't be the last.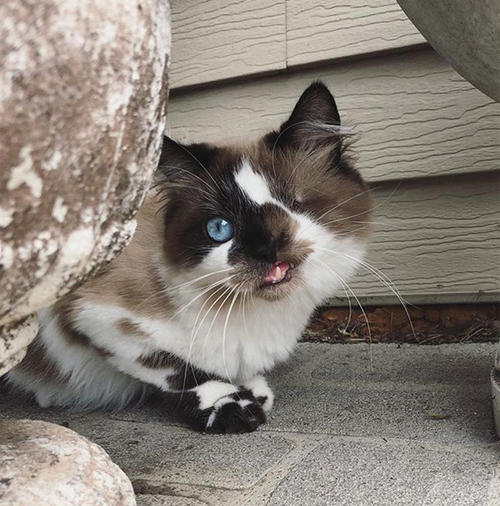 Before meeting Cricket, Megan was a big proponent of adoption, and now she's an advocate for special needs cats who hopes other people won't discount animals who happen to be different.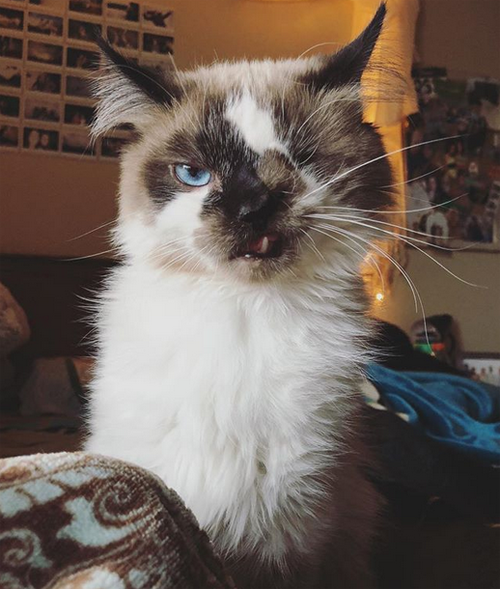 "They look at these cats and think they won't have the time or patience to deal with the special needs, but if you let them into your heart, they are worth any effort," says Megan. "I would encourage people who are thinking about adopting to look at the old dogs and cats; the ones with the special needs; the black ones. Maybe these are the animals that have been sitting in the shelter for a long time, but they can make the greatest of companions."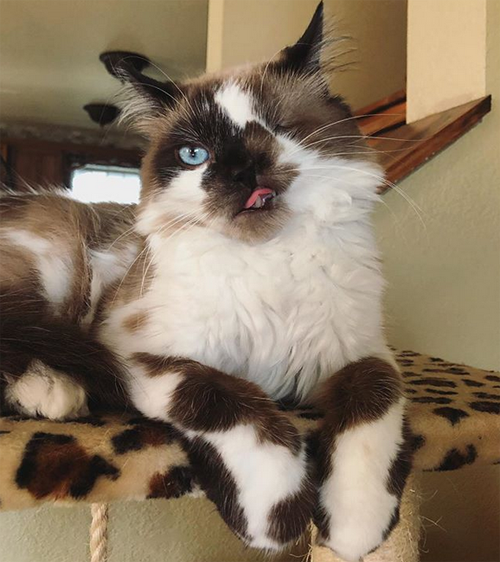 Having formed an incredibly strong bond with Cricket over the past year, Megan knows firsthand just how amazing special needs cats can be, and she wants other people to experience the same happiness and fulfillment she's gotten from her relationship with this adorable one-eyed feline.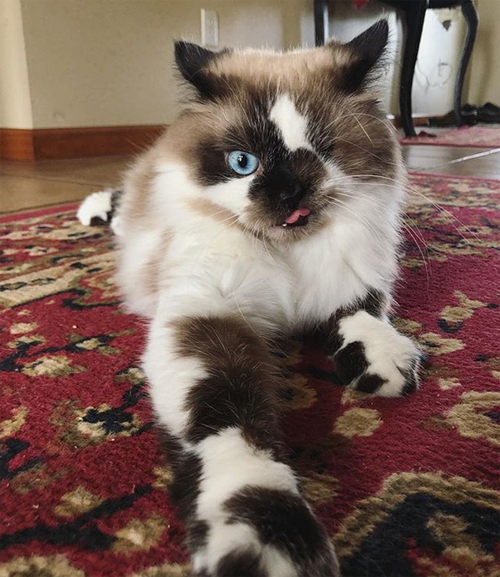 "When I am stressed, sad, or even angry, Cricket always makes it better," says Megan. "I look forward to seeing him everyday. I can't wait to come home from work so I can snuggle him. Cricket has honestly given me purpose."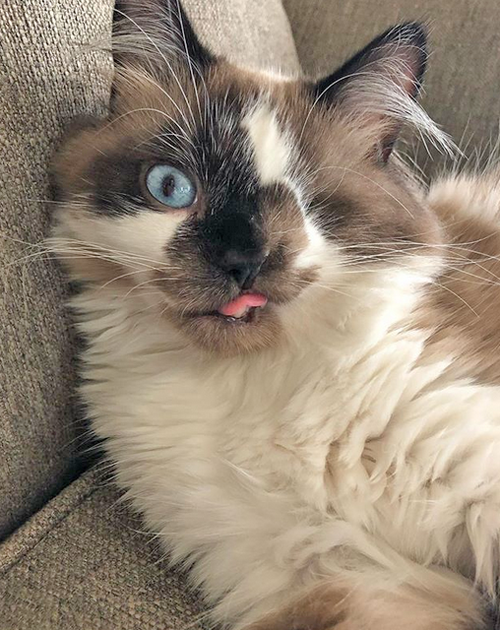 To learn more about this adorable cat, you can follow Cricket on Instagram.