Following a difficult transition in her life, Ashley Chupp knew she was finally ready to adopt a pet, and she was determined to choose a cat who had been overlooked for some reason, whether it was because of their age, appearance, or a disability. When she learned the Atlanta Humane Society near her home was waiving their adoption fees for cats over a year old, Ashley decided to take a look at the available pets on their website. "I scrolled through and saw Belly," says Ashley. "I clicked on her thinking she was a kitty and probably not free, but I wanted to check her out anyways."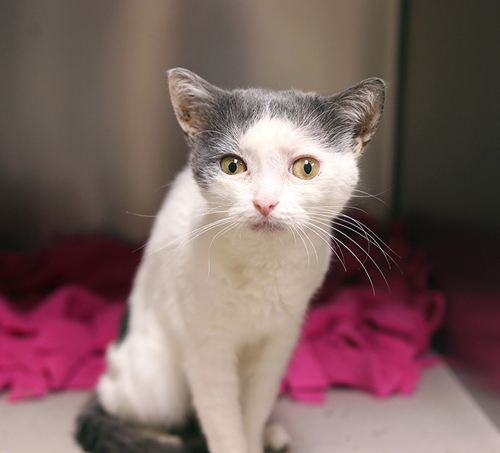 To her surprise, Ashley discovered the tiny grey and white feline was actually five years old, but her diminutive size was due to hydrocephalus, a buildup of fluid in the brain that can cause a number of different symptoms, including gait abnormalities, hyperexcitability, blindness, abnormal breathing, excessive vocalization, and seizures.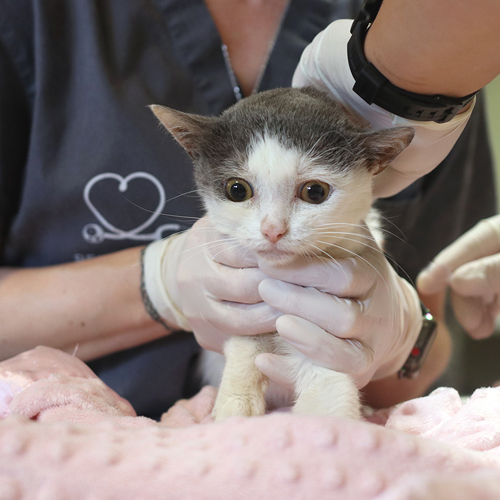 Smitten with the adorable special needs cat, Ashley contacted the Humane Society to arrange a meet and greet with Belly and her foster mom. In early October 2019, she arrived at Belly's foster home, where the 5-year-old feline had been living for the past four months after spending the six months before that in a shelter. "I immediately knew she was my kitty when I met her," says Ashley. "She was scared for a bit, so I just sat there, letting her come to me. With some salmon treats it wasn't long that she was out and letting me pet her."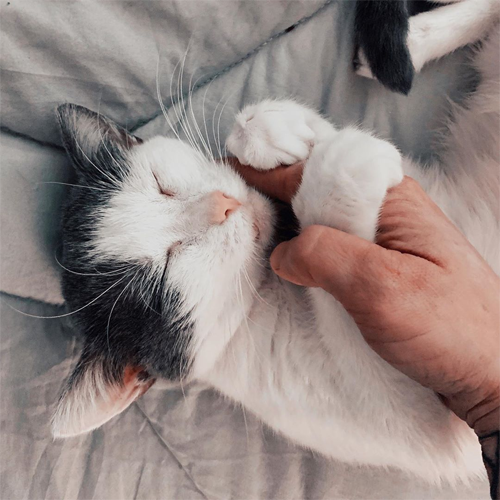 While she didn't know much about hydrocephalus before meeting Belly, after talking with her foster mom Ashley felt confident she would be able to give the tiny feline the care she needed to thrive. "I knew she would need daily meds and that it could flare up at any time," explains Ashley, but she was comforted by the fact that Belly was stable and had relatively mild hydrocephalus.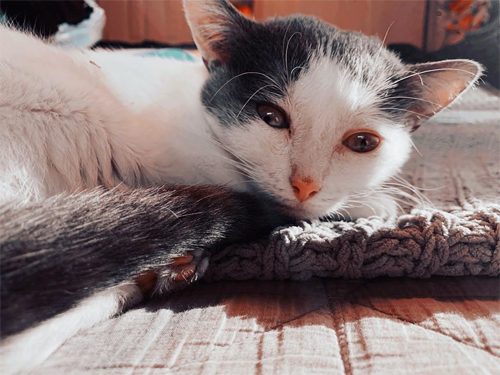 On October 9, 2019, Ashley officially adopted Belly, and she gave the adorable grey and white kitty plenty of time to adjust to her new home. "I just started out gentle until we knew our boundaries, which aren't many," says Ashley. Several months later, Belly is thriving in her forever home, and while she has tics that cause back spasms, as well as some issues with depth perception, she's a very happy and active young cat.
View this post on Instagram
"She can still walk, run, and play," says Ashley. "Her favorite thing to play with is her own tail. She spins and spins in circles!"
View this post on Instagram
She also loves to jump from high places, which frightens her mom, especially because Belly has a soft spot on her head where her skull failed to completely fuse together all the way. Consequently, Ashley is working on getting a helmet for Belly to protect her delicate skull, which should allow this fun-loving girl to continue to live her life to the fullest without the risk of injury.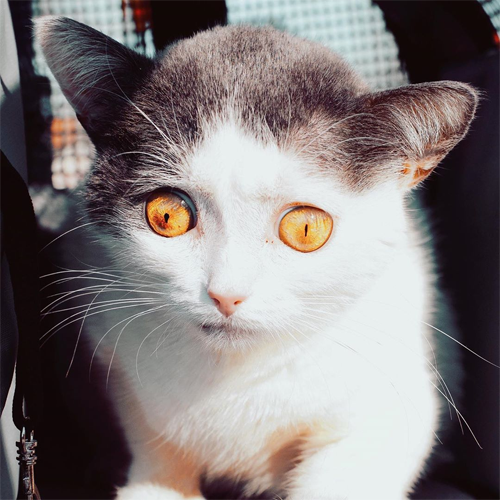 In addition to jumping from high places and chasing after her own feet and tail, Belly loves playing with balls of crumpled up paper, proving she's really not all that different from a typical feline. "Most people expect cats with hydrocephalus to not be the most intelligent, which is just not true," says Ashley. "She's just as smart if not smarter than most cats I know."
View this post on Instagram
In addition to being very bright, Belly is incredibly cute, and because hydrocephalus causes stunted growth, she will look like a kitten for the rest of her life. Not surprisingly, "forever kittens" like Belly make appealing pets, and while Ashley encourages other people to consider adopting special needs cats, she hopes they fully understand the potential challenges associated with having a kitty with a serious medical condition like hydrocephalus.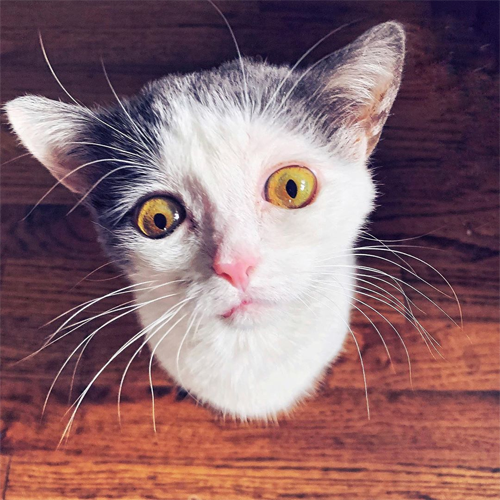 "I love that cats that wouldn't usually get adopted are starting to," explains Ashley, "but it's important to know what comes along with a special needs kitty and being ready to deal with the responsibilities!"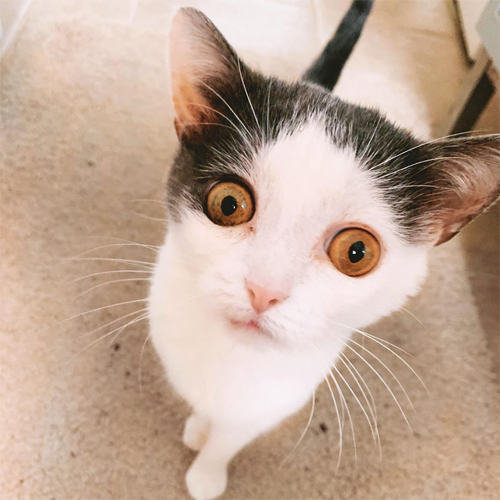 Fortunately, Ashley is ready, willing, and able to give Belly the care and attention she needs to thrive, and while she's only had this gorgeous girl for a few months, it's already difficult for her to imagine her life without this special little cat.
View this post on Instagram
"Nothing makes me happier than coming home to a tiny ball of floof on my bed every day!" says Ashley. "In our short relationship she has rescued me many more times than I rescued her. She means more than life itself to me."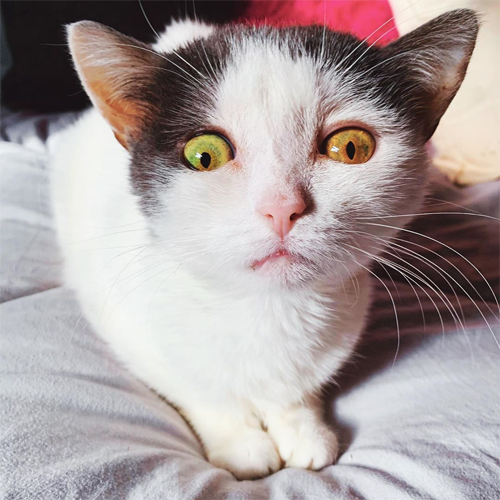 To learn more about beautiful cat, you can follow Belly on Instagram.