Kevser Senelli was at a beach 40 kilometers from her home in Bursa, Turkey, on the evening of July 25, 2020, when a mother cat and her kittens walked up to her. After feeding the feline family, Kevser spotted another kitten in the distance who appeared to be injured and unable to walk. "I immediately ran to him," remembers Kevser, and she caught the little ginger and white cat before he could get away. "The kitten was so wild it was scratching my hands, but I held it tight."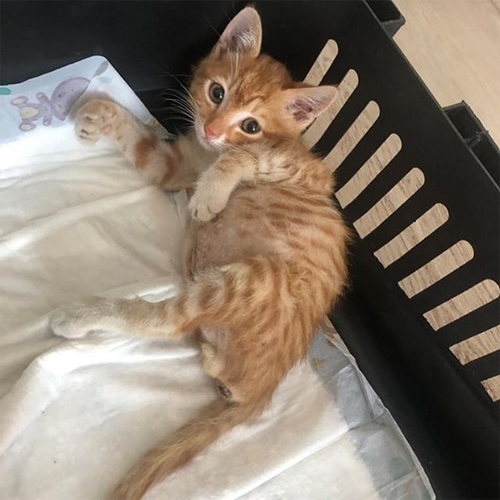 Then, Kevser emptied the bag she'd used to bring her belongings to the beach and placed the young cat inside. "There were people around me and they were looking at me as if they had seen something very strange," says Kevser. "I was trying to do what was necessary."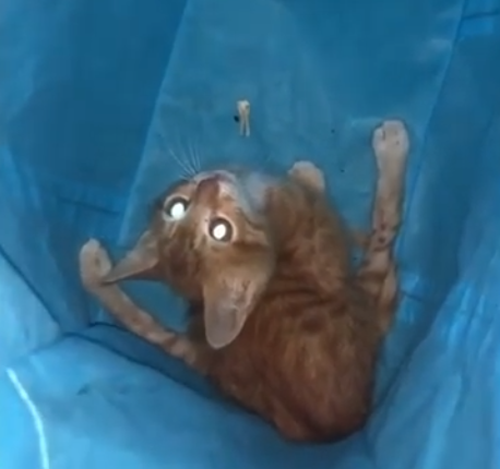 After rescuing the injured kitten, Kevser made the 40 kilometer journey home, and she immediately took him to a vet. An examination revealed the orange and white cat was approximately two months old, and he had suffered a severe injury to his spine that had left him with hind leg paralysis and incontinence. "He was attacked by a human or a dog, according to veterinarians," explains Kevser. "With this blow, his spinal cord was fractured."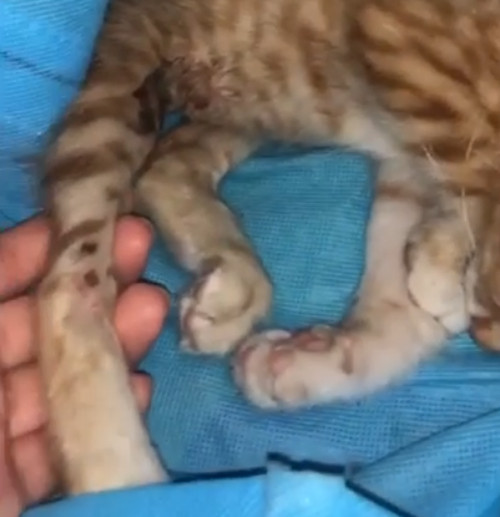 While she already had two dogs and five cats — including Lisa, a cat who appeared at her door, covered in blood — Kevser didn't hesitate to help the two-month-old feline, even after a vet recommended euthanizing him. Instead of putting the special needs kitten to sleep, Kevser adopted him, naming the little cat after Simba from The Lion King. "I've always liked that name," explains Kevser. "It also reminded me of courage, strength, and innocence."
View this post on Instagram
Initially, caring for Simba was extremely challenging, and Kevser spent a lot of time researching and speaking to people about how to care for a paralyzed and incontinent cat. "Everyone said something different, even about how to make him pee," remembers Kevser, and Simba ended up with kidney damage after one vet prescribed cortisone treatments in an effort to help him walk again. "Simba's living was more important for me than his walking, so the veterinarian stopped the cortisone treatment."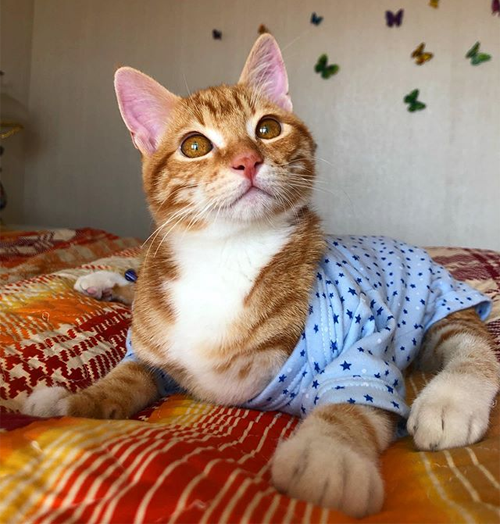 Simba also had a number of health issues, including urinary tract infections, urine crystals, and chronic diarrhea. Thankfully, with the help of medication to prevent the formation of urine crystals and special food, this adorable special needs cat is now in relatively good health. "I think we got through the bad days," says Kevser, but being a college student, it's not always easy for her to provide Simba with the special care he requires. "Prices for the vet are very expensive in the country where I live."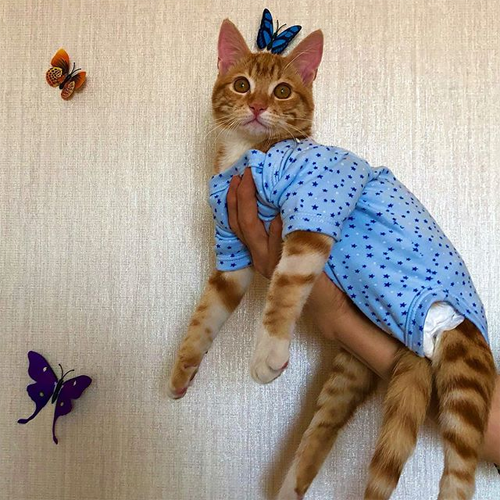 Also, because Simba won't keep his diaper on, Kevser has to sew special clothing for him, making it difficult for her to afford other items for this special boy. "I wanted to buy him a professional wheelchair, but I couldn't because it was over my budget," says Kevser, but she was able to get a less expensive version for him that he enjoys using. "He loves to ride in his wheelchair."
View this post on Instagram
In addition to exploring in his wheelchair, Simba enjoys playing with rope, watching people and cars from the windows in his home, hanging out with Çakıl — another cat Kevser recently rescued — and chasing after flies. "You should hear the sound when he sees a fly," says Kevser. "Simba goes crazy if he sees a fly."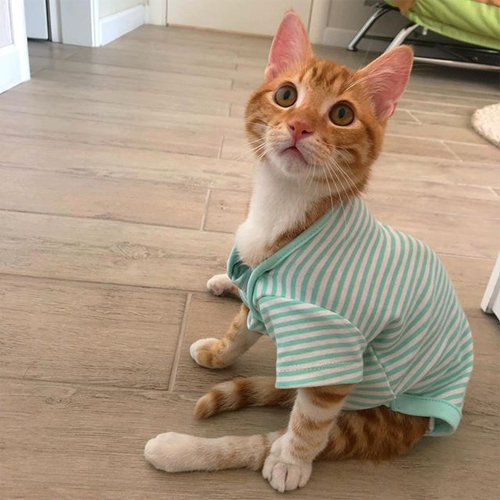 Despite being unable to walk, Simba is a very happy kitten, and while he needs more care than the average feline, Kevser believes he and other paralyzed and incontinent cats are capable of having active and fulfilling lives. Caring for Simba, Kevser has learned cats are extremely adaptable and resilient, and they don't feel sorry for themselves. "People immediately want them to be euthanized," says Kevser. "This thought is very wrong and absurd. Who wants a paralyzed relative to be euthanized?"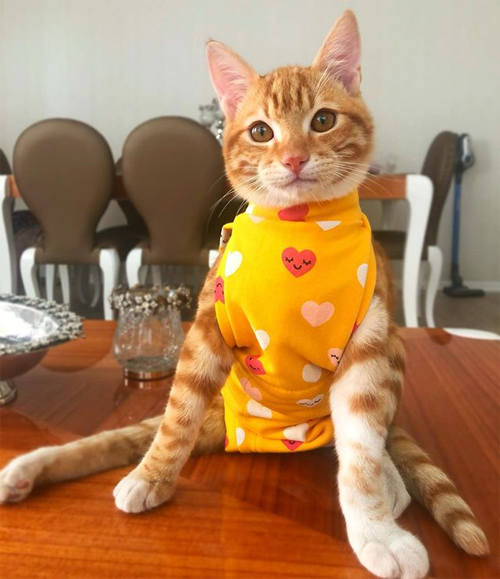 After all, for Kevser, Simba is a member of her family, and providing him with the care he needs to thrive is a responsibility she takes very seriously. She also believes the extra effort Simba requires is nothing compared to the massive impact this special care has had upon the quality of his life.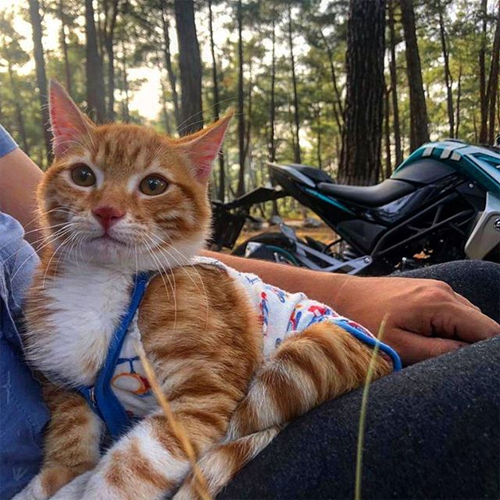 "Every creature deserves its chance to live," says Kevser, and she thinks she was destined to be the person who found Simba on that beach back in July 2020. "My whole life has changed in the last five months, and taking care of him has great responsibilities. Simba is like my little baby. I love him so much — he gives me courage; he teaches to be happy."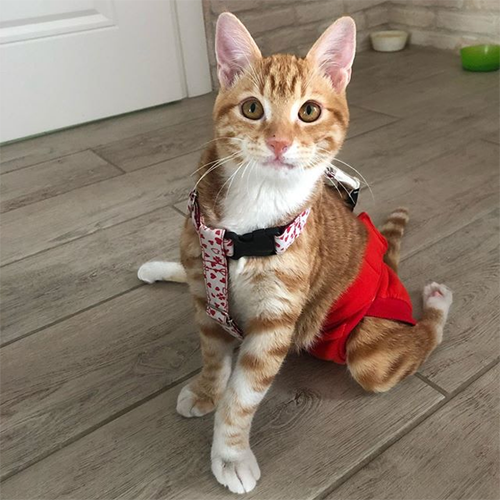 To learn more about this adorable cat, you can follow Simba on Instagram.