When Colin's wife Liz, who works at an animal hospital near the couple's home in Pensacola, Florida, met Vinny, a tiny black kitten who had suffered an animal attack while living on the streets, she immediately fell in love with the adorable feline. "Vinny was found as a 2-3 week old kitten by the son of one of the chairmen of a local shelter," explains Colin. "He came right up to the guy, purring away."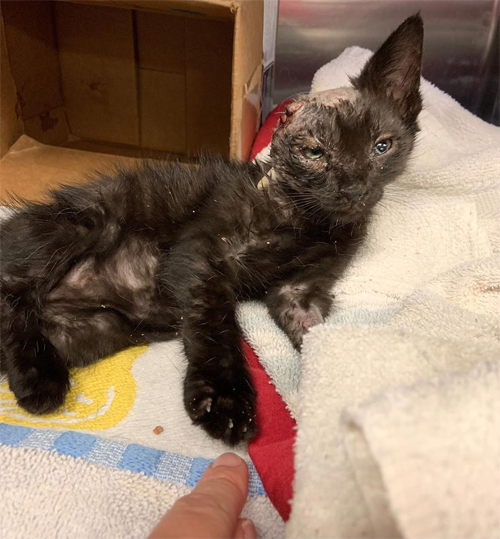 While Vinny was in good spirits, he had cuts and infected wounds on his face and head, and his right ear was severely damaged. Thankfully, the person who discovered the wounded kitten brought Vinny to the local shelter for help, and he was taken to a nearby animal clinic for treatment.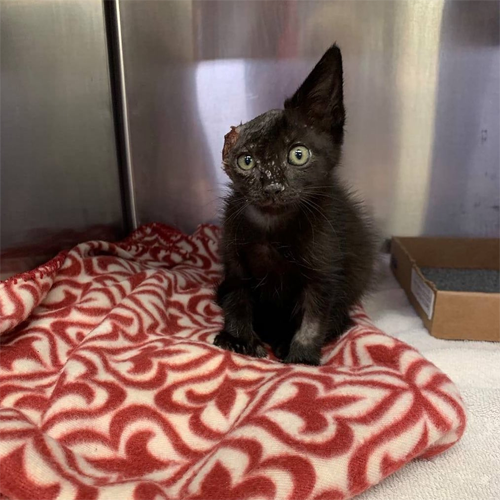 "He ended up needing two surgeries; the first to remove his ear and ear canal down to the skull due to infection and the second to clean up some more infection," explains Colin.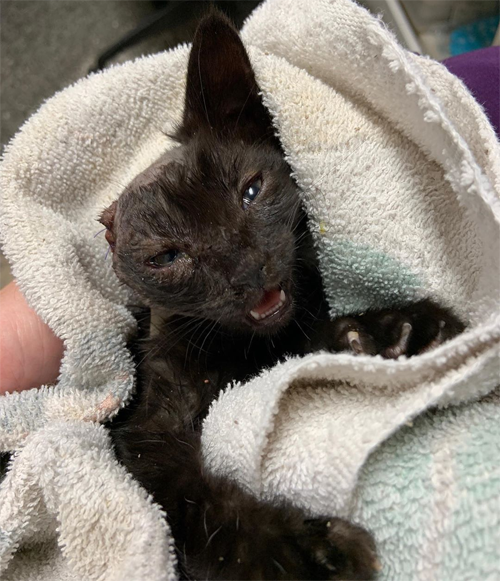 After recovering from the surgeries, Vinny was placed in a wonderful foster home. However, his foster mom eventually became overwhelmed by the challenges of caring for Vinny and her other foster kittens. "She was busy bottle feeding newborn kittens, so my wife volunteered to foster him," says Colin, and in mid-October, Liz brought Vinny home, intending to care for the adorable one-eared cat until he was adopted.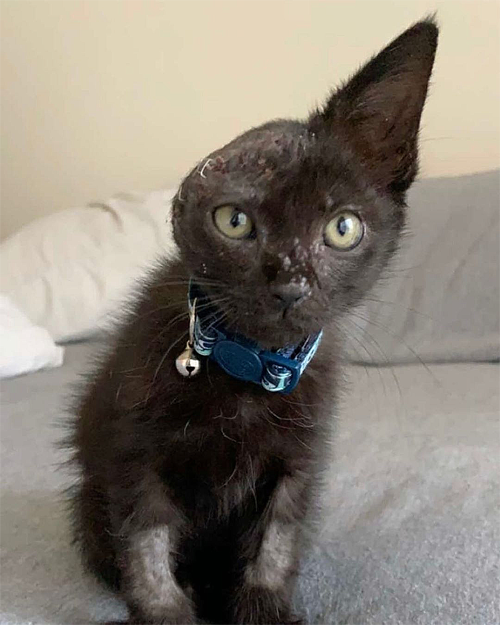 Despite the trauma he'd experienced as a very young kitten, it didn't take long for Vinny — who was named after Vincent Van Gogh, the one-eared Dutch painter — to adjust to his new home with Colin and Liz.
View this post on Instagram
Over the course of the next six weeks, Vinny charmed his foster parents with his friendly and affectionate personality, and on New Year's Eve 2019, they officially adopted him. "Vinny was such an outgoing and loving little kitten, even recovering from the attack and surgeries, we decided there was no other place for him but with us," remembers Colin.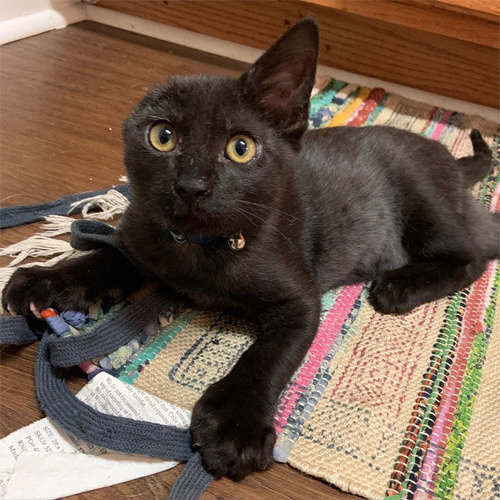 Nearly five months later, Vinny is doing great, and while he looks a bit different from a typical feline, having one ear hasn't impacted his quality of life. "Cats who may be disfigured by losing something redundant like an eye or ear probably won't be affected in any noticeable way," says Colin.
View this post on Instagram

After all, Vinny is an incredibly happy and active eight-month-old kitten who loves playing with leaves and string, napping on blankets, relaxing in his cat tree, and hanging out on his family's balcony.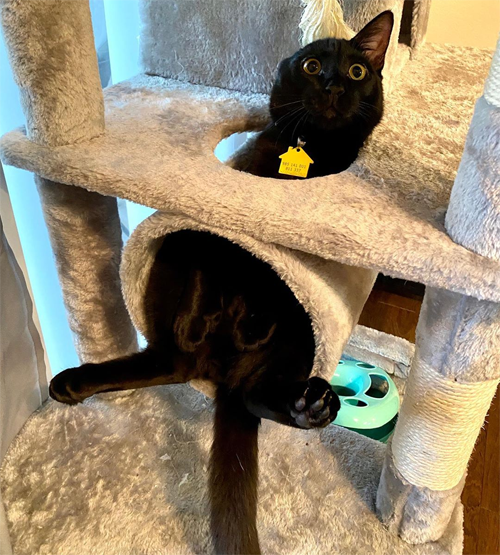 "We have a lot of people thinking his hearing is affected or other things that might be affected by his losing an ear," says Colin. "It leads us to believe that people think that cats with missing body parts may be broken in some way when, in our experience, there is no difference in them."
View this post on Instagram
Fortunately, losing one of his ears hasn't impacted Vinny's hearing, and Colin and his wife Liz believe this sweet and spunky boy is just as good — maybe even better — than any two-eared cat. "Cats with one ear definitely aren't broken, and are possibly even cuter," says Colin.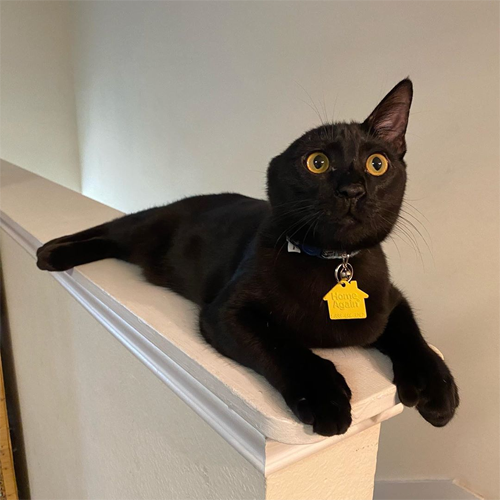 Without a doubt, Vinny is absolutely adorable, and while his life got off to a very difficult start, this wonderful one-eared kitten is now thriving thanks to a series of very special people, including Colin and Liz.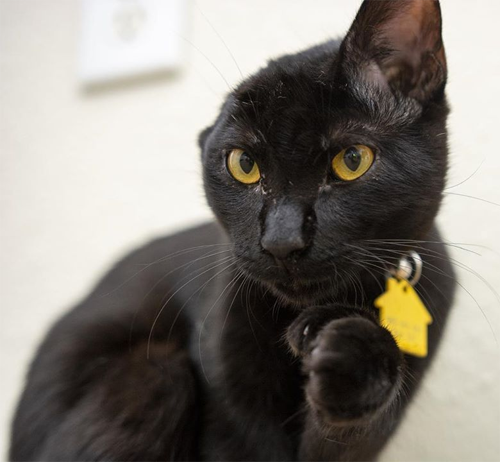 Even though they didn't go looking for a one-eared cat when they opened their home to Vinny, Colin and Liz are so grateful they adopted this remarkably resilient boy. "We did not know we needed a little black one-eared kitten in our lives but he fits in so well to our family," says Colin. "Vinny means the world to us."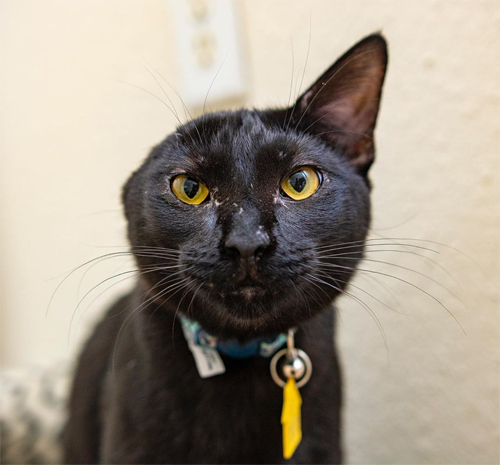 To learn more about this adorable kitten, you can follow Vinny on Instagram.