When her family's cat Lily gave birth to a litter of four kittens on June 30, 2020, Flora noticed the firstborn feline appeared to be different from his three siblings. "We saw that his mini hind paws were curled inward and were short and his tail was just a stub," remembers Flora.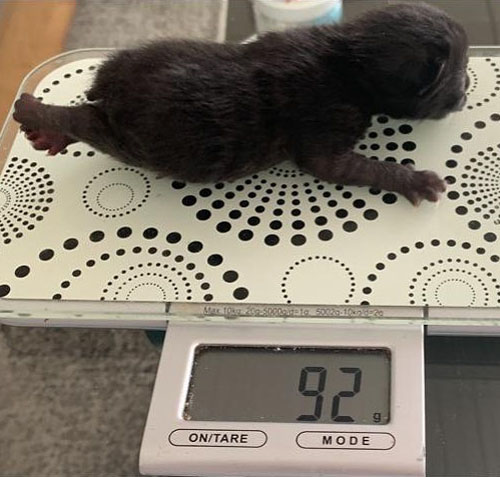 Concerned for the tiny black cat's health, Flora contacted a veterinarian near her home in Stavanger, Norway, and — because of the COVID-19 crisis — arranged a video consultation. After conducting a virtual examination of the newborn kitten, the vet determined he had hind leg paralysis and he might also be unable to empty his bladder and bowels. "She told us to try stimulating him to poop to see if his bowels worked at all," explains Flora, but she and her daughter Andrea were unable to get him to defecate.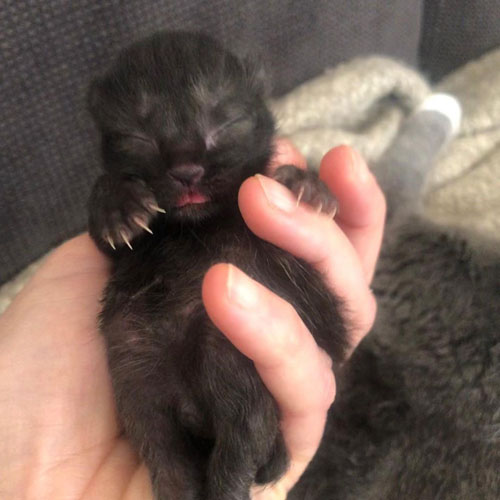 While they were unsure if the special needs kitten would survive, Flora and Andrea didn't give up on the little cat, whom they named Paw. Despite having hind leg paralysis, Paw developed at the same rate, if not faster, than his siblings, and he was the first kitten in his litter to purr and open his eyes. "He was quite exceptional," says Andrea. "Very strong, always fighting his siblings for the teat, never giving up, and dragging himself only on his front paws and managed to eat all the time, even pushing his siblings aside."
View this post on Instagram

Even though Paw appeared to be thriving, six weeks after he was born, Flora and her daughter still hadn't gotten him to empty his bladder or his bowels. One morning, they searched all over their home for the tiny black kitten, eventually finding Paw hiding under the sofa and refusing to come out. "When we got him out he seemed to tremble, and he didn't want to eat," remembers Andrea. "I felt maybe this was the end. I cuddled him and wanted to give him as much love as possible."
View this post on Instagram
While Flora was holding Paw in her arms, he surprised her by starting to defecate. She rushed the little cat to the sink to rinse him off, and Paw continued to empty his bowels and also began to urinate. "After a short time, he looked much better, started eating, and was himself again," says Flora. "We were as happy as is possible."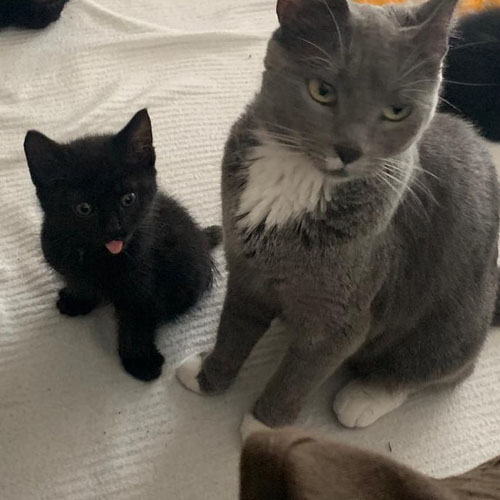 After that day, Paw urinated and defecated on his own, but he didn't use a litter box like his siblings, so Flora and Andrea wrapped him in menstrual pads. As Paw got older, he was eventually big enough for diapers, although keeping them on his body presented yet another challenge. "He sort of doesn't have hips, so the diaper falls off easily," explains Flora. "We started clothing him with a human sock. It keeps the diaper in place and he is such a cute mermaid."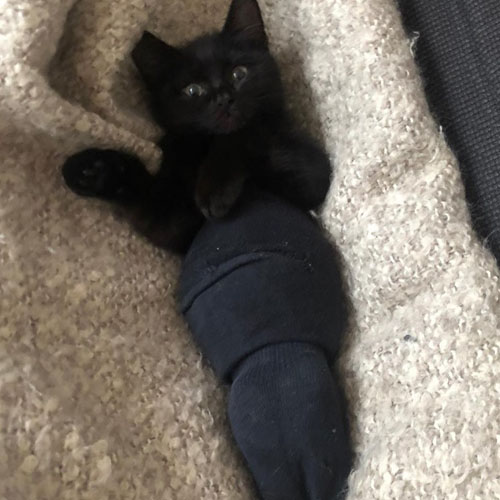 More than a year later, Paw is doing well, and while Flora found homes for all of his siblings, she and her family decided to keep this very special boy. "Having a cat with paralysis is more work than a 'normal' cat," says Andrea, "but we were already so in love with him that we had no doubt he belonged to us."
View this post on Instagram
Even though Paw is unable to walk, he's an incredibly active young cat who loves to play. Not only does he enjoy trying to catch the red dot, he likes chasing after almonds, hazelnuts, and pacifiers. "He plays with them, puts them in his mouth, brings them to his dish, puts it in there, and plays around with the dish and pacifier," explains Flora. He also enjoys bird watching, chewing on just about everything in sight, and being the center of attention, proving he's actually a pretty typical feline.
View this post on Instagram
However, Paw definitely requires more care than the average cat, including baths and diaper changes twice a day. Also, even though he's able to urinate on his own, Flora and her daughter express Paw's bladder twice a day, a practice they started after a serious health scare. "We thought he probably was continent," says Flora, "but then he started getting blood in his pee. He had gotten crystals in his bladder and was actually obstructed, not continent."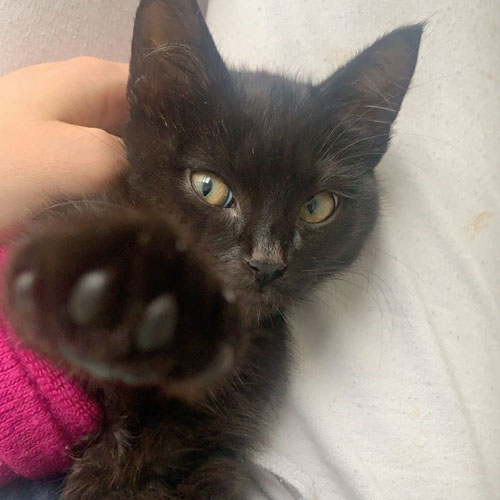 Fortunately, Paw was eventually able to pass the obstruction, and since Flora and Andrea started regularly expressing his bladder, he hasn't had any major health issues. While not everyone would be willing — or able — to give Paw the time and attention he needs to thrive, Flora believes he deserves a chance at a happy life, just as much as any other cat. "We give him a lot of love but he gives us the equal amount of love back," says Andrea.
View this post on Instagram
After all, Paw is always happy to see Flora and Andrea when they enter the room, and he's even figured out how to climb the stairs at night when he wants to cuddle in someone's bed with them. Plus, Paw has given Flora — whose daughters are now adults — someone to love and nurture, and he's even helped Andrea cope with her mental health issues. "Seeing how Paw is loved and unconditionally cared for allowed Andrea to believe that she also can be loved unconditionally even if she herself felt she was unlovable," explains Flora. "Paw doesn't even know how special he is, and he is happy."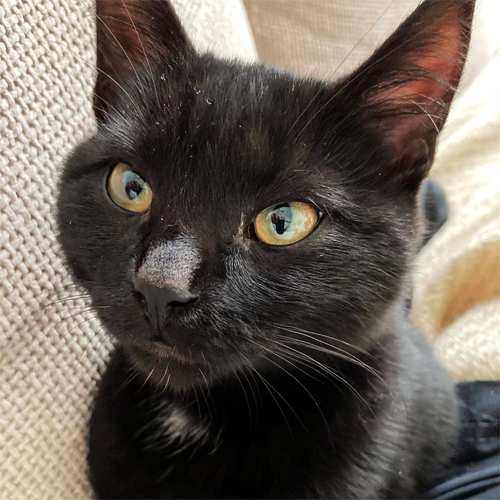 To learn more about this handsome cat, you can follow Paw on Instagram.