When Angela Card, who works at a cat-only veterinary clinic in Chattanooga, Tennessee, learned about a paralyzed kitten who was searching for a forever home, she knew she had to meet the little special needs cat. Named Smudge, the kitten was living under a shed when he was rescued by a good Samaritan in October 2018.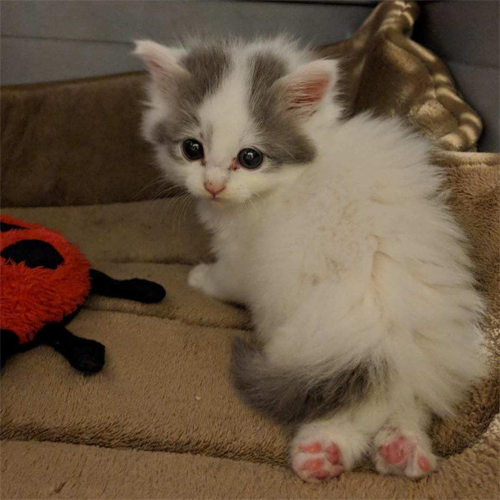 "He was about three weeks old and his back legs were not fully functional," explains Angela. "He made his way to the local Humane Educational Society (HES) in Manchester, Tennessee, and was immediately fostered by one of their employees."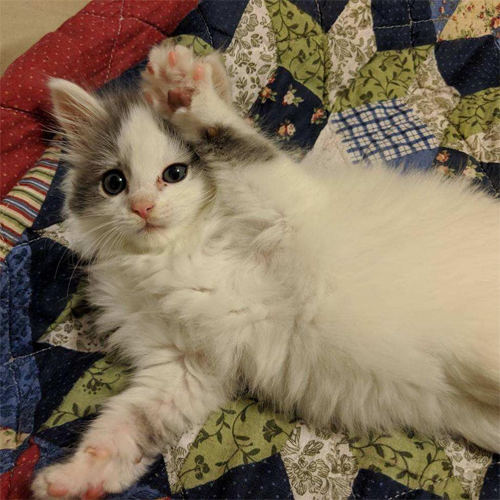 A few months later in February 2019, someone from HES contacted the clinic where Angela works, asking if they might be able to help the special needs cat find a home.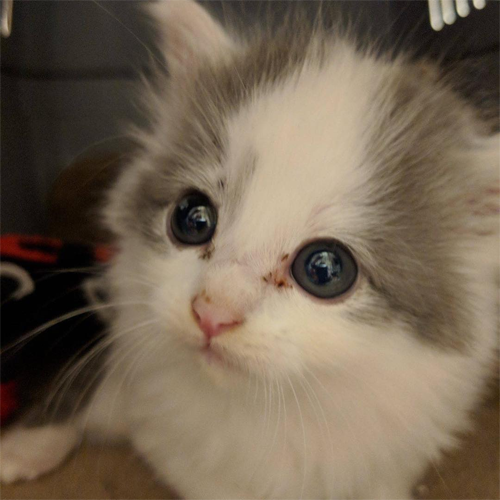 "We are known for having several paralyzed clinic kitties," explains Angela. "My coworker that was contacted knew I had a huge whole in my heart from the recent loss of Wyatt in January 2019, so asked if I was interested." Like the kitten in question, Wyatt had paralysis, and Angela had given him a wonderful home and family until his untimely passing in early 2019.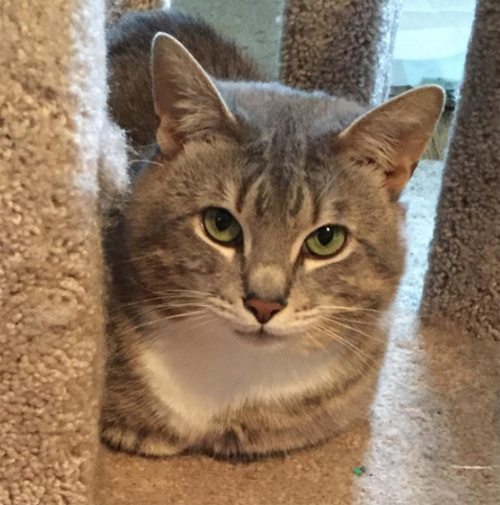 Angela, who has adopted and fostered several special needs cats, was confident she would be able to give the paralyzed kitten the care and attention he required to thrive, so she arranged to meet him in person the following month.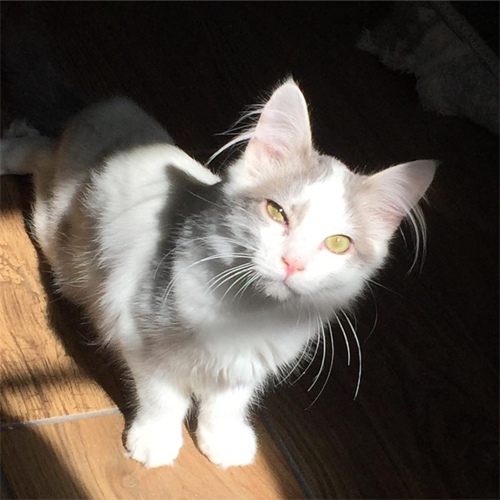 "In early March, his foster mom brought him to me and it was love at first sight!" says Angela, so she adopted him, naming the fluffy grey and white feline Albert Edwin. "I just thought he looked like an Albert and have always loved the name. His middle name is Edwin, which is my father's and brother's middle name."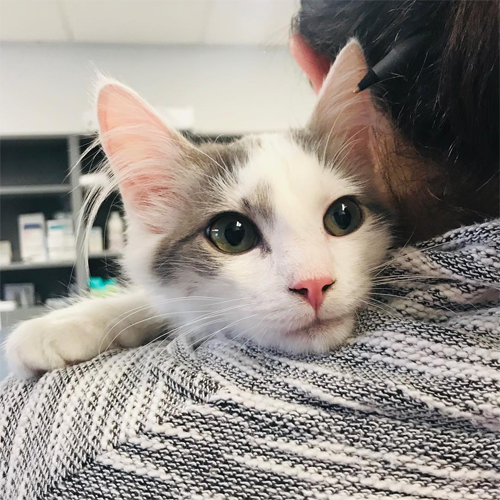 Being incredibly sweet, friendly, and easygoing, Albert adjusted quickly to his new home with Angela and her cats, and six months later, this adorable boy has become a part of their family. While he's unable to walk due to a neurological issue, this happy-go-lucky cat is very active and playful. "He has no problem getting around and doing normal kitten things, and has fit in nicely with our crew," says Angela.
View this post on Instagram
In fact, Albert has become best friends with Earl Bob, a handsome tabby and white kitty with mild cerebellar hypoplasia who was very close to Wyatt before his passing. Perhaps the only activity this adorable paralyzed kitten enjoys more than playing with his BFF is eating. "He loves treats but cannot have too many because of his sensitive stomach," explains Angela.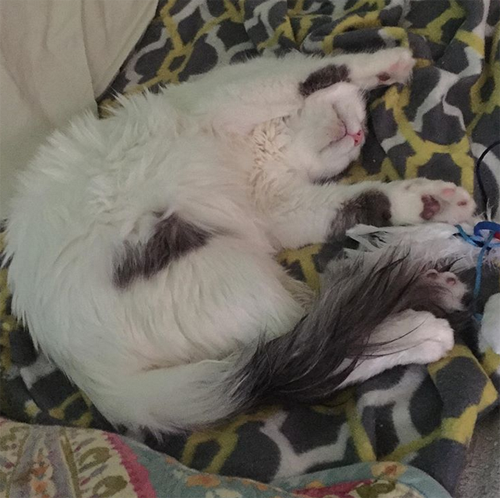 While people often assume cats with paralysis are sad and incapable of having good lives, Angela — who has cared for multiple paralyzed kitties at work and at home — has found this simply isn't true. For the most part, she believes paralyzed cats are extremely happy, and they really aren't all that different from typical felines. "They are also extremely resilient and adaptable," says Angela, and aside from needing the occasional bum bath, Albert doesn't actually require any special care.
View this post on Instagram
When Angela met Albert in March 2019, she was still mourning the loss of her beloved cat Wyatt, and she wasn't actually looking to adopt another pet at that time. However, she's very grateful she was given the opportunity to adopt this very special kitty, because Albert has taught her the meaning of true unconditional love, as well as the importance of never giving up in the face of adversity. "He is a resilient and determined little guy," says Angela. "I believe Wyatt sent him to me."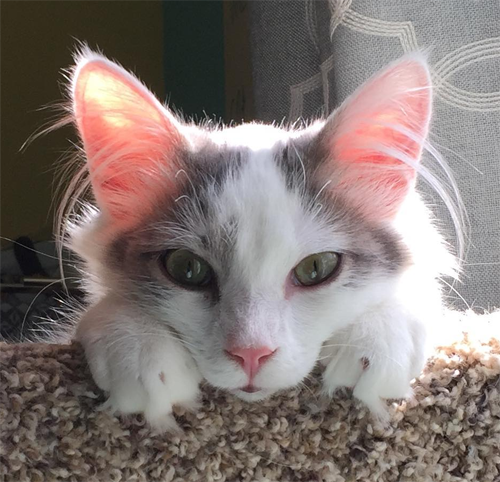 To learn more about this beautiful cat, you can follow Albert on Instagram.