When Jen Mack, president of the New Jersey cat rescue Kitkat Playroom, learned about a pair of orphaned kittens who had been attacked by a dog when they were just a week old, she didn't hesitate to help the young felines.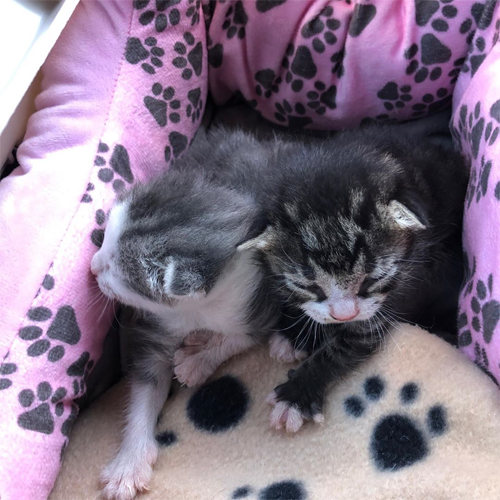 In early April 2020 Jen rescued the tiny tabby and white kittens, naming the male Fievel and the female Tilly as an ode to the brother and sister mice in the animated movie An American Tail. "They were very close siblings who never stopped thinking about each other," explains Jen.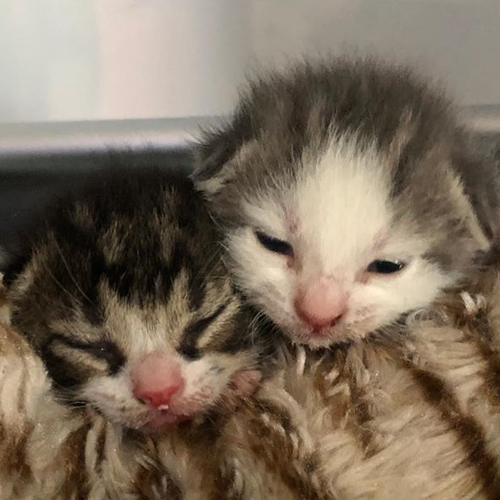 While both of the young kittens had been attacked, Fievel suffered more severe injuries than his sister, leaving him paralyzed and incontinent. "I knew he needed special care right away and felt that our rescue was equipped to care for him," says Jen.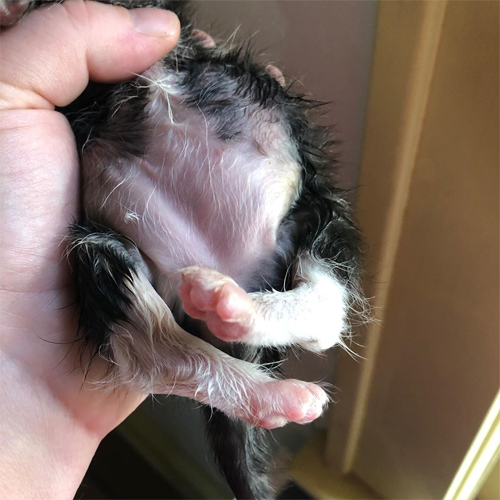 When Jen met Fievel for the first time, he had puncture wounds along his torso and he appeared to be unable to move his back feet, so she immediately took him to the vet. A thorough examination revealed the dog had crushed the upper part of the little tabby and white cat's spine and had torn all of the ligaments in his feet. "He was put in teeny, tiny splints on both his back legs so his ligaments could heal," remembers Jen.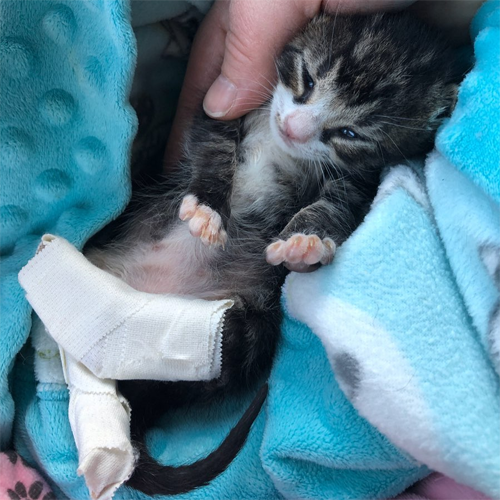 With the help of the splints, as well as lots of physical therapy, Fievel's ligaments eventually healed, but due to the severe spinal injuries he sustained, he was still left with paralysis and incontinence.
View this post on Instagram
While Jen was disappointed to learn he would almost certainly never be able to walk, it didn't take long for her to come to terms with the reality of Fievel's situation. "Once I accepted it, I focused on meeting him where he is and encouraging him to conquer what's possible for him, like climbing the couch or small cat trees," says Jen.
View this post on Instagram
Today, Fievel is doing extremely well, and while he may not be able to move like a typical cat, he's an extremely happy and active boy! When he's not snuggling with Jen on the couch, Fievel loves wrestling with his sister. "Tilly doesn't treat Fievel any differently and she plays perfectly with him," says Jen. "She doesn't let his condition affect her."
View this post on Instagram
Because Fievel and Tilly have such a special bond, Jen wants to find them a forever home where they can be together forever. While Fievel needs an adopter who is able to change his diapers and express his bladder and bowels twice a day, Jen has found he doesn't actually require a lot of other special care. "He just needs someone who will love him unconditionally and sometimes help him up onto the couch!" says Jen. "You don't need to make modifications to your home or have any kind of special set up for them."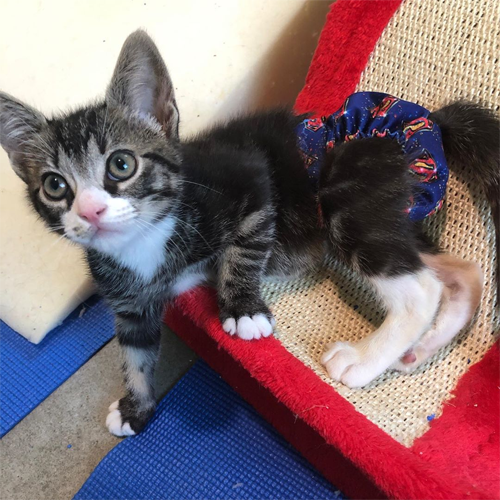 While a lot of people assume paralyzed cats like Fievel might benefit from using wheelchairs or carts, Jen has found the majority of felines with paralysis find them to be restrictive instead of helpful. "Cats do not like to be restrained and these contraptions don't work well on them!" explains Jen. "Cats with paralysis act just like any able-bodied cat — they just might spend more time on the ground than up in the air."
View this post on Instagram
Over the past three months, Fievel has taught Jen a lot about caring for a cat with paralysis and incontinence, and while she'll miss him when he and his sister go to their forever home, she'll never forget all of the wonderful moments they've shared. "When Fievel looks up and gazes at me with those beautiful eyes, I just melt!" says Jen. "Taking care of a special needs kitten creates a uniquely strong bond."
View this post on Instagram
Even though it might take a while for this special boy and his sister to be adopted, Jen is determined to find them a home where they'll both be given the love and care they need to thrive.
View this post on Instagram

While taking care of Fievel might require some extra time and effort, Jen is confident the right person will believe it's all worth it to be able to enjoy the company of this remarkable special needs cat. "He is one of the sweetest kittens I've ever met and I just want him to find a forever human who will love him as much as I do!" says Jen.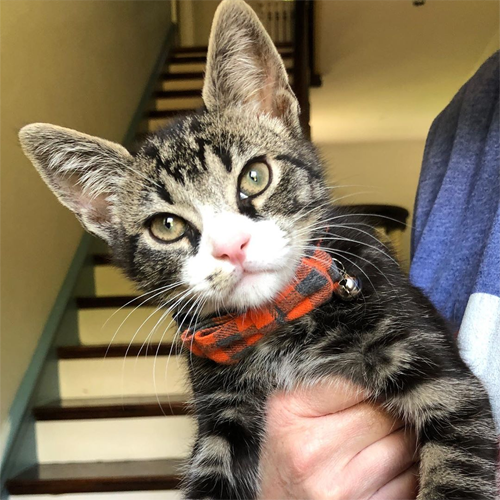 To learn more about this adorable kitten, you can follow Kitkat Playroom on Instagram.
If you're interested in adopting Fievel and Tilly, you can complete an adoption application.