When Janet learned about Roo, a special needs kitten who was searching for a forever home, she and her spouse John weren't actually looking to adopt another pet. "It was during the pandemic and we had enough going on," remembers Janet, "but Roo was so adorable and she needed a home."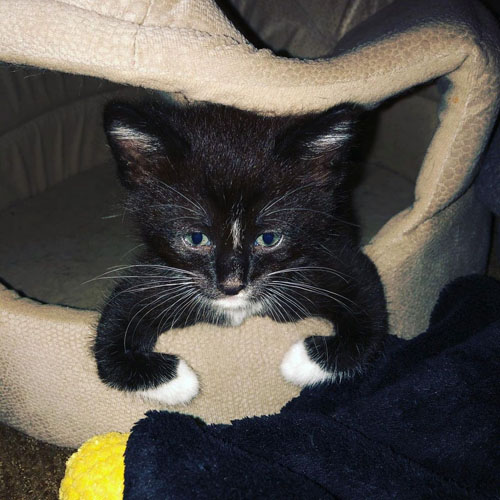 Not only was Roo incredibly cute, she was born with radial hypoplasia (RH), a congenital condition that causes affected cats to have unusually short and twisted front legs. "One of my friends reached out to us [about Roo] because my son, Ryan, was born with a clubfoot," explains Janet.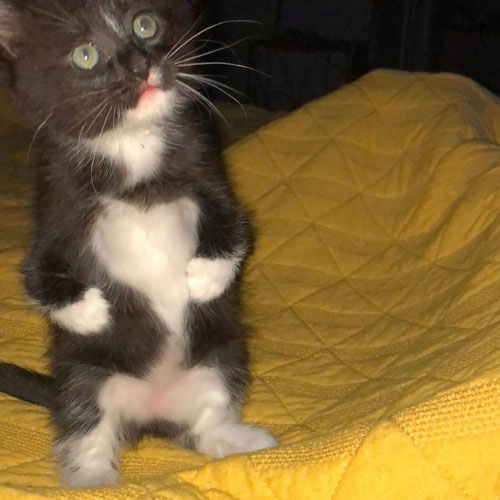 Not surprisingly, Janet felt a special connection with the little tuxedo cat, who was abandoned by her mother, a barn cat, when she was just a few weeks old.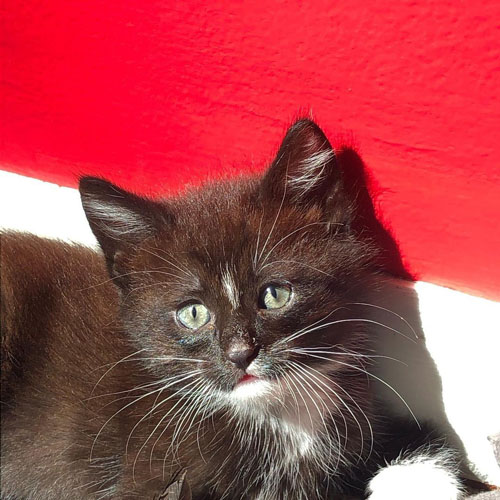 "When the farm family noticed this, they contacted Jessica, an amazing animal advocate who fosters pets frequently," says Janet. "Jessica took Roo in and showered her with attention."
View this post on Instagram
While Janet was convinced Roo would make the perfect addition to her family, she had to get her spouse John onboard before mentioning the tiny special needs cat to her son Ryan. Fortunately, she was eventually able to persuade John, and Ryan's reaction to Roo brought tears to her eyes.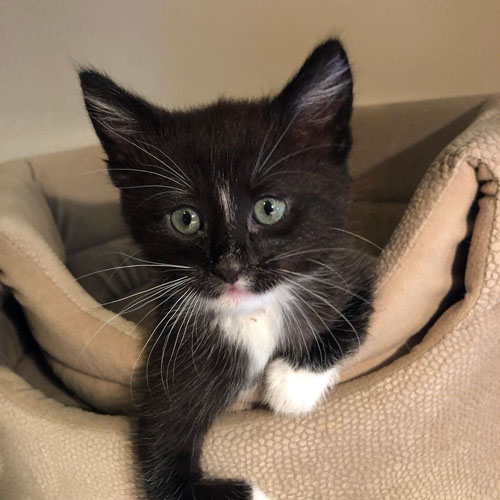 "Ryan said, 'Even though she's a disabled cat, that makes her that much more special. She needs a home and because I have clubfoot, I will understand her and what she needs better than other people could,' remembers Janet."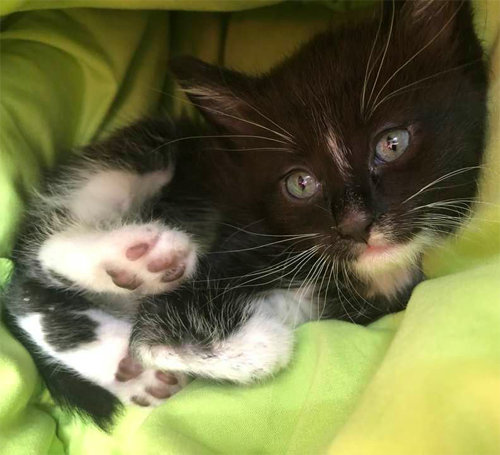 A week later on July 9, 2020, Janet, John, and Ryan met Roo in person for the first time when Jessica and her son brought the young feline to their home in Bloomington, Indiana.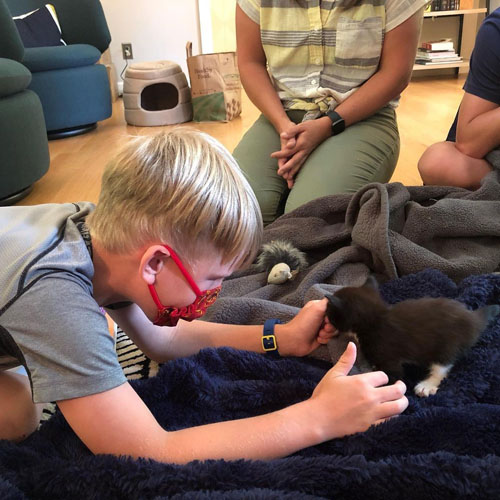 "It was bittersweet because we knew how much they had already fallen in love with her," says Janet, and it didn't take long for her family to become infatuated with Roo as well. "That day, Roo fell asleep in Ryan's hands."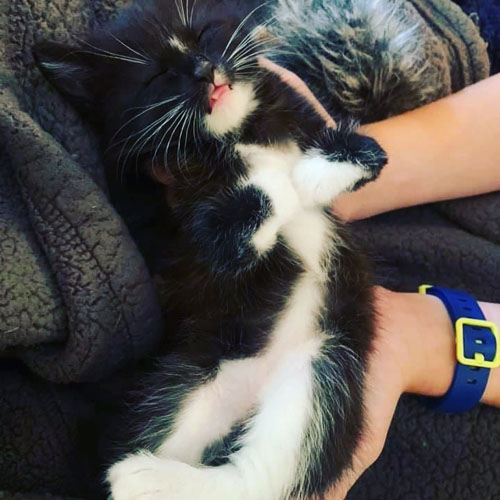 Roo was only a few weeks old and should have still been nursing from her mom, but because she'd been abandoned by her mother, Janet and her family had to feed her kitten formula.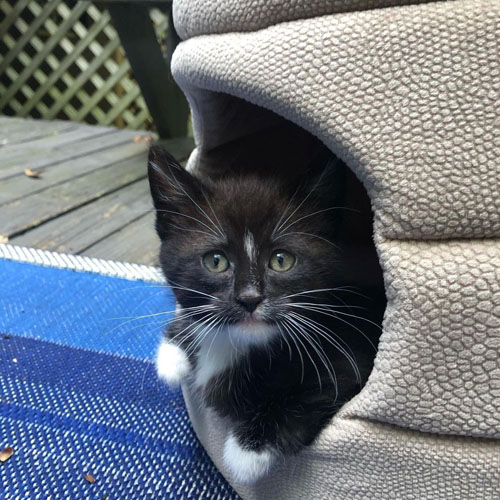 Thankfully, this didn't prevent Roo from growing into a happy and healthy young cat who surprised her new family with her mobility and agility. "We shared in the misconception that perhaps Roo wouldn't be able to climb our stairs or jump on our furniture," explains Janet. "We were so wrong about that!"
View this post on Instagram

However, unlike Janet's son Ryan, who doesn't have any major mobility differences because he got casts and wore braces as a baby to treat his clubfoot, there were no viable treatment options available for Roo's radial hypoplasia. "Her shorter legs will always be turned inward and she will always appear kitten-sized," explains Janet, "but Ryan says she looks cuter that way!"
View this post on Instagram
More than a year after finding her forever home, this adorable black and white cat is as active as ever, and she loves to play, especially with ribbon toys and soft golf balls.
View this post on Instagram
Roo also likes sunbathing, watching the clothes go around in the washing machine, hiding in drawers, running into the kitchen when she hears the ice maker, and chasing her adoptive feline brother Phoenix's tail. "Our other new cat, Dallas, wants to play with her, but Roo doesn't seem to understand it," says Janet. "We wonder if it's because she wasn't socialized with her siblings and if she feels vulnerable being smaller."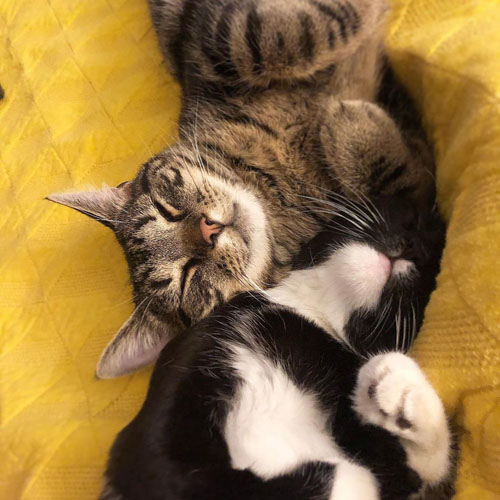 While Roo is more petite than the other cats who share her home, due to her radial hypoplasia, her back legs are actually stronger and more powerful than Phoenix and Dallas's hind limbs. Consequently, her human brother Ryan thinks Roo and other cats with radial hypoplasia shouldn't be viewed as weaker than typical felines.
View this post on Instagram
"Their difference makes them stronger," says Ryan, and he believes other families should consider opening their homes to special needs cats. "Just because [Roo] has a disability doesn't mean she is worse to adopt."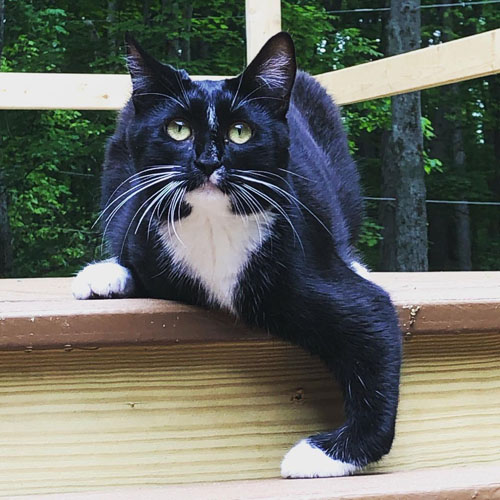 After all, when Janet learned about Roo for the first time, she, John, and Ryan weren't looking to adopt another pet, and yet this special girl has proven to be the member of their family none of them realized they were missing.
View this post on Instagram
More than a year later, Roo and her human brother share an incredibly deep bond, with Ryan declaring she means "everything in the world" to him! "For me," says Janet, "she brings me immense joy not only because of who she is but because she has taught Ryan to be a more empathetic person."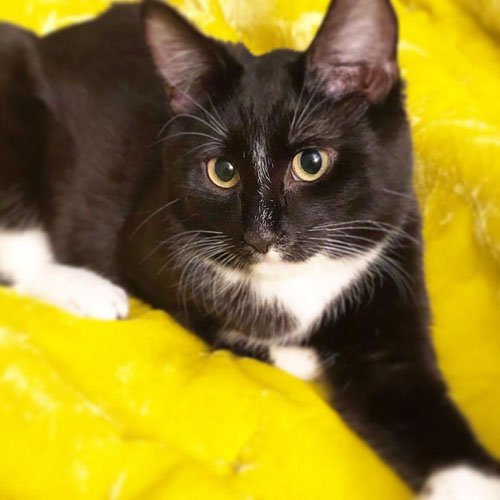 To learn more about this beautiful cat, you can follow Roo on Instagram.