When Rachel's fiancé John wanted to adopt a kitten to keep him company, the couple visited Steven Swan Humane Society (SSHS) in Oneida County, New York, where they met a 3-month-old cat. "She was in the first cage with her sister," remembers Rachel. "She got on her hind legs and put her little arm out and grabbed John's jacket. It was love at first sight!"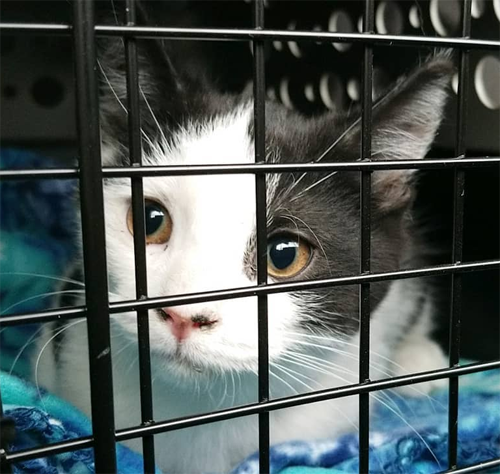 The couple discovered the kitten was born with radial hypoplasia (RH), a congenital condition that causes cats to unusually short and twisted front limbs, and she and her mother and her sister — who was also born with RH — were living on the streets when they were rescued.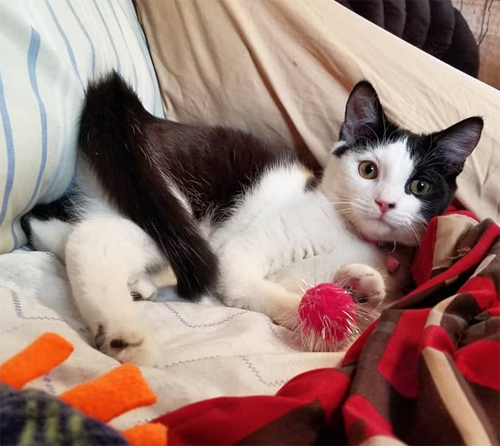 While John wasn't looking to adopt a special needs cat, he felt a connection with the unique black and white kitten, so he and Rachel adopted her on December 8, 2018, naming her Pixie. "She picked John!" says Rachel. "We looked at other cats but his heart melted when she grabbed him."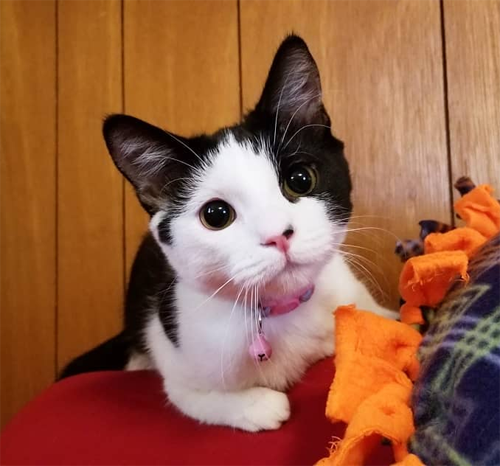 While Pixie and her sister were passed over by multiple people due to having radial hypoplasia, it didn't take long for her to adjust to her new home. Four weeks later, Rachel and John were so smitten with the cute special needs kitten, they contacted the shelter to see if Pixie's mother and sister had been adopted, and they were happy to learn they'd already found forever homes. "We actually called a month later to make sure the sister and mom were adopted or we were going to!" explains Rachel.
View this post on Instagram

More than a year later, Pixie is thriving, and while Rachel and John were initially concerned about how well she would be able get around their home, this remarkable girl has shown them there was never any reason for them to worry. "We were hesitant at first with the stairs, but she loves running up and down!" says Rachel.
View this post on Instagram
In addition to racing up and down the stairs, Pixie likes to eat, she adores playing with her butterfly toy, she enjoys hanging out on her cat tower, and she loves wrestling with her adoptive brothers Jax and Stanley, proving special needs kitties like Pixie really aren't all that different from typical felines. "They can do anything a 'normal' cat can do!" says Rachel. "She loves kicking her brother's butt when they play!"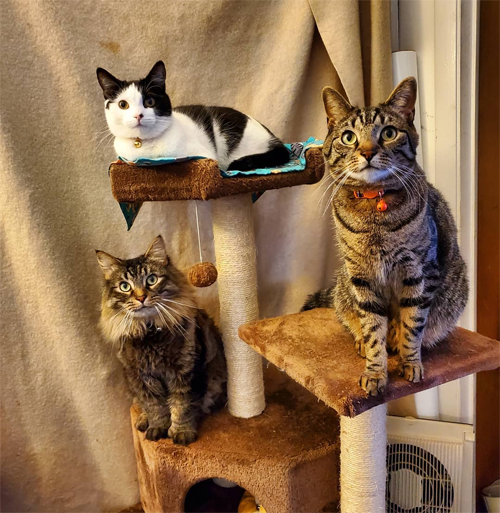 However, Pixie has arthritis, so she has to take supplements when it flares up during the winter, and because her front claws are malformed, it's difficult for Rachel and John to keep them trimmed. "Also, from her legs being shortened, she doesn't land correctly sometimes, so she occasionally gets rug burn on her nose," explains Rachel.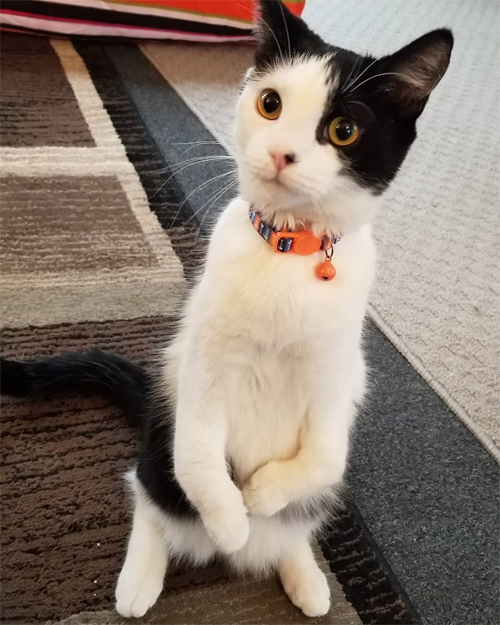 Thankfully, Pixie takes these issues in stride, allowing this resilient and capable cat to have a happy and active life filled with fun. Plus, Rachel and John absolutely adore Pixie, and they give her all of the love, care, and attention and she needs to thrive. "She loves cuddles with her dad!" says Rachel. "She only cuddles and loves him."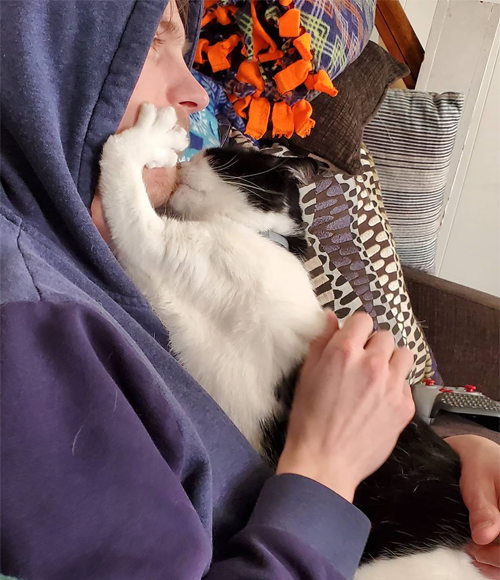 Before Pixie, John didn't have any experience caring for a cat with special needs. In fact, this beautiful black and white cat was his very first pet, but it's obvious Pixie made the right choice when she reached out and grabbed John at the shelter in December 2018.
View this post on Instagram
"She means everything to us, but she's extremely special to my fiancé," says Rachel. "She is his world, and he loves that fact he can come home to someone who's excited to see him and is ready for cuddles and love."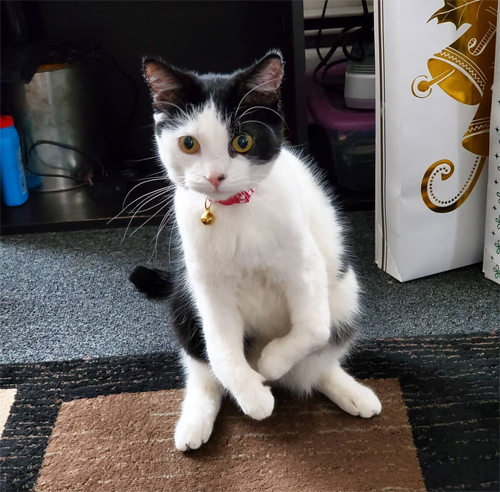 To learn more about this adorable cat, you can follow Pixie on Instagram.