When Evelyne encountered a one-eyed black and white cat in an alley near her home in Montreal in June 2017, she was immediately struck by the homeless feline's friendly nature. "When we first met, he began to roll on the ground and as I was scratching his back, I understood he wanted me to pet his belly," remembers Evelyne. "So I rubbed his belly, and then I noticed he was drooling! I thought it was so cute!"
View this post on Instagram
Smitten with the outgoing tuxedo cat, Evelyne wanted to adopt him, but her health issues prevented her from bringing him into her house. "I'm a cat lover but as I'm allergic and asthmatic, I knew I couldn't really take him home," explains Evelyne. However, Evelyne and her neighbors worked together to care for the homeless feline, providing him with food, water, and multiple shelters to keep him comfortable during Montreal's hot summers and cold winters.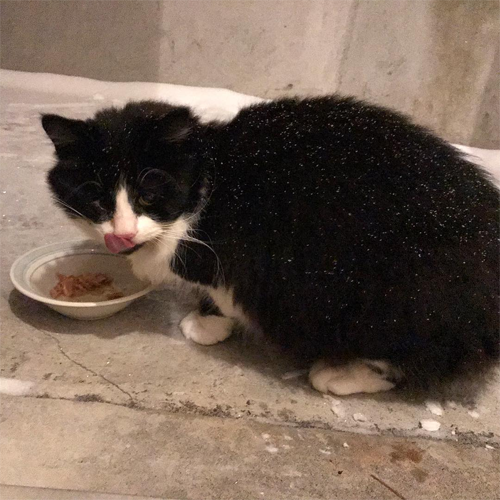 By late 2017, Evelyne and her boyfriend had both grown very attached to the adorable one-eyed cat, so they began entertaining the possibility of adopting him. "I was reluctant because of my health, but of course I wanted a cat, and of course I was loving this lovely tuxedo!" says Evelyne, so after discussing the matter for several weeks, she and her boyfriend brought the black and white cat home with them on January 26, 2018.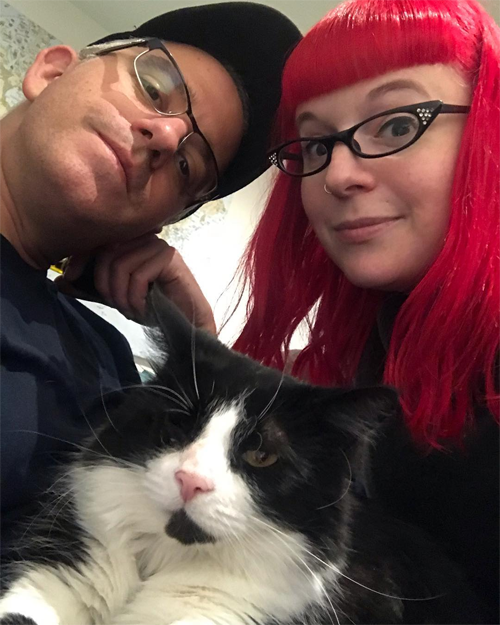 While the first 30 minutes were a bit stressful for the handsome tuxedo, he adjusted quickly to his new environment, and it wasn't long before he began playing and napping next to Evelyne. Confident they would be keeping the friendly feline forever, Evelyne and her boyfriend named him Capitaine Croquette, which means Captain Kibbles in French, the couple's native language. "Capi is his nickname," says Evelyne.
View this post on Instagram

The following day, Evelyne and her boyfriend took Capi to the vet for a thorough examination, and they discovered he was approximately three years old and he was most likely born with only one eye.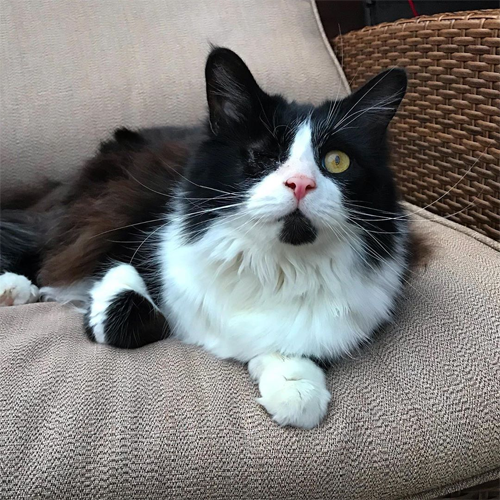 "Capi's remaining eye has a condition called persistent pupillary membrane," says Evelyne, which involves strands of tissue — comprised of remnants of fetal membrane — crossing the pupil. "It basically looks like a broken glass, but when I look at the side of his eye, it's literally 3D and it looks like a spider!"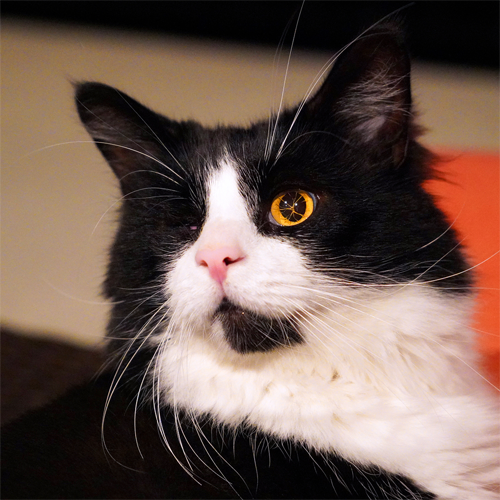 Thankfully, Evelyne also learned persistent pupillary membrane did not affect Capi's vision, and more than two years after he found his forever home, this one-eyed feline is doing great! "I've never seen him have a hard time doing something because of his missing eye, even running!" says Evelyne.
View this post on Instagram
In fact, one of Capi's favorite activities is hunting bugs during his supervised time outside, proving he has excellent eyesight, although he prefers napping and cuddling to exercising. "Capitaine Croquette doesn't play a lot with toys," says Evelyne. "He's kind of lazy I think. He mostly loves to be petted. Even after 30 minutes of rubbing his belly and scratching his head, he's not tired of it."
View this post on Instagram
While it's obvious Capi is a very happy boy, Evelyne has still met people who feel sorry for him simply because he has one eye. However, she insists there's no reason to pity Capi, or any other one-eyed cat, especially when they're loved and cared for the way Evelyne and her boyfriend love and care for this handsome tuxedo boy. "I think special cats have a particular way to steal our heart," explains Evelyne. "They are simply the best and their differences make them beautiful."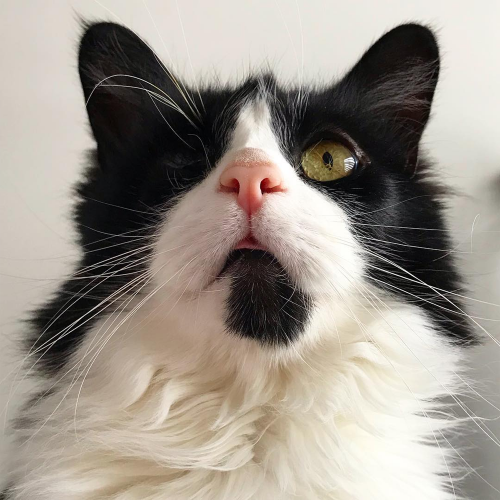 When Evelyne met Capi for the first time in 2017, he was living on the streets and she was dealing with struggles of her own, including an eating disorder and anxiety, and having asthma and allergies made her hesitant to adopt him. Fortunately for both of them, Evelyne decided to give this adorable one-eyed boy a chance, and more than two years later, she's so grateful she did. "Capi came into my life at a moment where I was not feeling good," says Evelyne, "but he helped me get through this."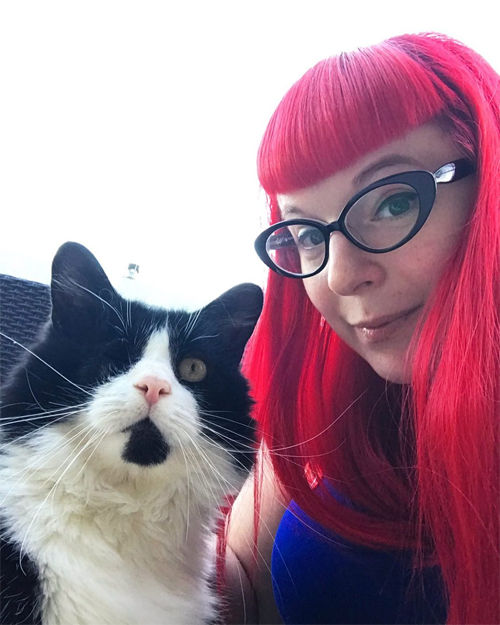 Not surprisingly, they built a very special bond during this time and now it's impossible for Evelyne to imagine her life without Capi in it, especially because she thinks she relies on him just as much as he depends on her. "His innocence and lovely personality make me feel good, and it makes me take a break from all the negativity that is sometimes stuck in my head," explains Evelyne. "I cannot tell you how much I love this little guy."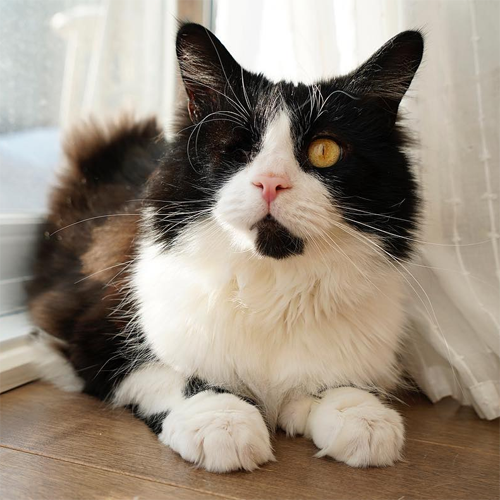 To learn more about this handsome cat, you can follow Capi on Instagram.