When Katie Walker received photos from Perth Rescue Angels of a cat with cerebellar hypoplasia (CH) who'd ended up at a local shelter after she was found living on the streets, she knew she had to help the young tabby feline.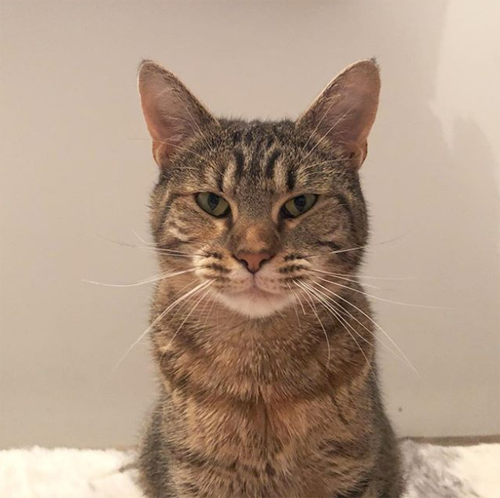 "After adopting and fostering a number of other special needs or disabled cats, I knew I had to at least provide a safe foster home for her while we confirmed she only had cerebellar hypoplasia and she could find her feet in rescue," explains Katie.
View this post on Instagram
A day after learning about the special needs cat, Katie picked her up from the shelter in May 2018, eventually naming the adorable 18-month-old feline Rookie. "The name just came to me and seemed to fit, I guess because of her lack of balance and she seemed to be learning about a loving family home environment," remembers Katie.
View this post on Instagram
Rookie was born with cerebellar hypoplasia, a non-progressive neurological condition that affects balance and coordination, making it difficulty for her to walk like a typical cat. While Katie had experience caring for lots of different types of special needs kitties, Rookie was the first CH cat she'd ever fostered.
View this post on Instagram
"Her condition won't worsen and it won't improve," says Katie. "It occurs when the mother is infected with a certain virus; Rookie may have been the only one in her litter it affected, but sometimes more than one — or the whole litter — can develop it."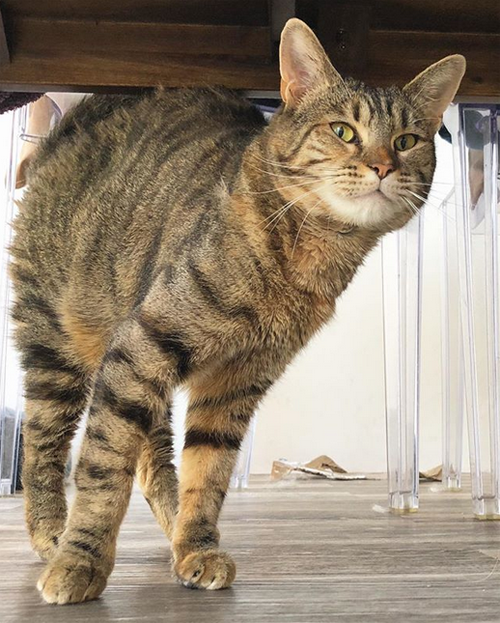 Cerebellar hypoplasia can range from mild to severe, and some cats may only wobble a bit when they walk, while others have extremely limited mobility and require a lot of special accommodations. Because Rookie's CH is fairly mild, Katie didn't need to make a lot of adjustments to her home, and the friendly and affectionate wobbly cat quickly settled in with her new family.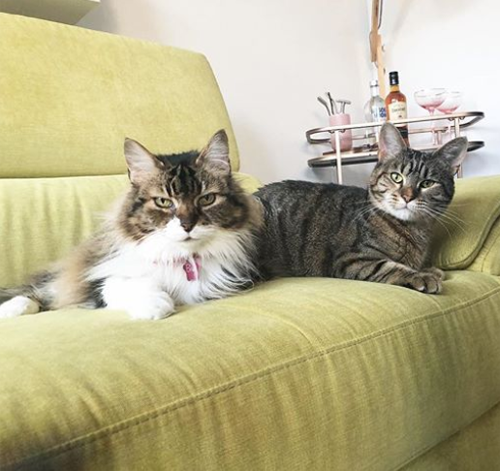 In fact, Rookie got along so well with her foster mom's other cats — including Fancy, Birdie, and Bowie — Katie decided to adopt her, giving this former street cat a wonderful forever home. "She fit right in with everyone else, so it was an easy decision to keep her," says Katie.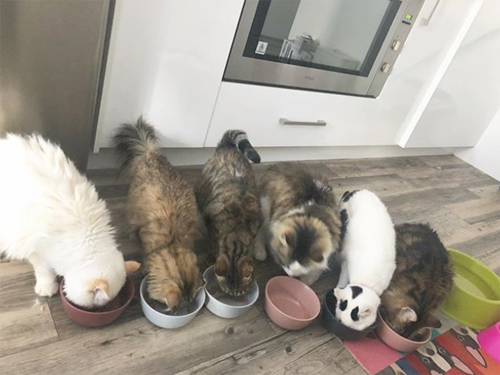 Nearly a year later, Rookie is doing better than ever, and while Katie has made a few adjustments to ensure this special girl is comfortable and able to get to her food and litter box, she hasn't needed to make a lot of changes for this easy-going tabby.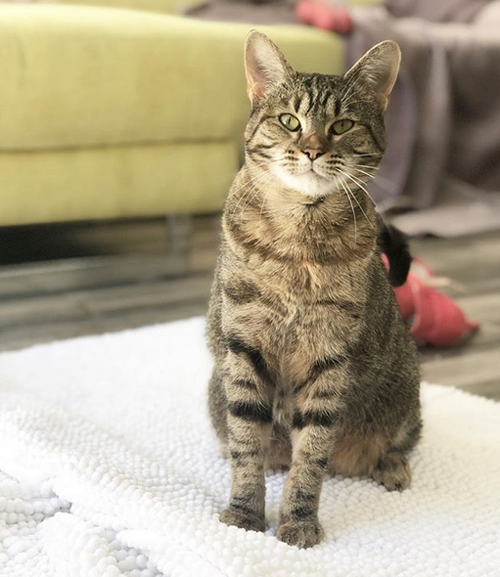 While people often worry special needs cat will need a lot of help, that simply hasn't been the case with Rookie, and she hasn't require more medical care than the average feline, another concern people often have about CH kitties. "Rookie's condition is non-degenerative, so she doesn't have any higher vet costs than any other cat," explains Katie.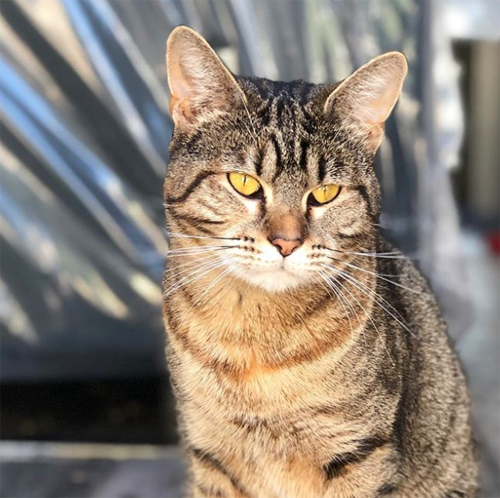 However, not all cats with cerebellar hypoplasia — or other medical conditions — are the same, so before adopting one, Katie thinks people should make sure they're willing and able to provide them with extra time and care just in case it's necessary. While CH cats can sometimes require more work, Katie has found Rookie's lack of coordination and balance can also make her — and other wobbly kitties — easier to care for in other ways.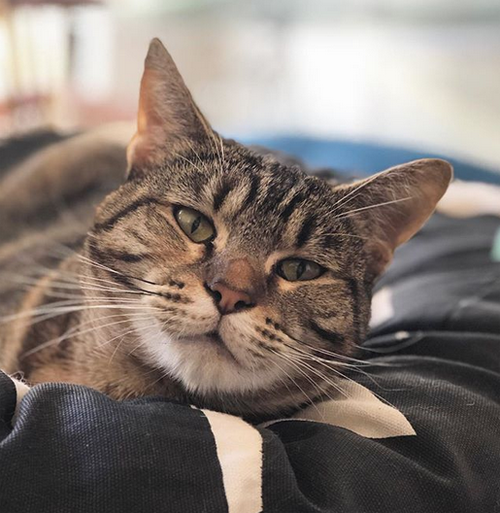 "Special needs cats have a really bright side — no jumping on counters, no climbing curtains, and they are happiest at home in their own environment and like being close to you," says Katie. "They're almost dog-like in some respects, so it's nice to have the balance of a cat with a cuddly personality!"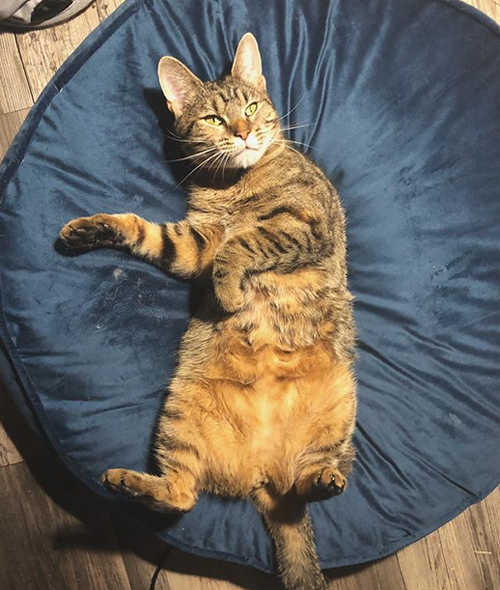 Without a doubt, Rookie enjoys snuggling, either with her mom or the other pets who share her home, and — like a typical cat — she absolutely adores taking naps. However, this beautiful tabby is unique in other ways, whether it's her love of car rides and belly rubs or the awkward way she tries to pounce on her siblings. "Given her condition, she misses completely nine out of 10 times, but it's very cute to watch!" says Katie.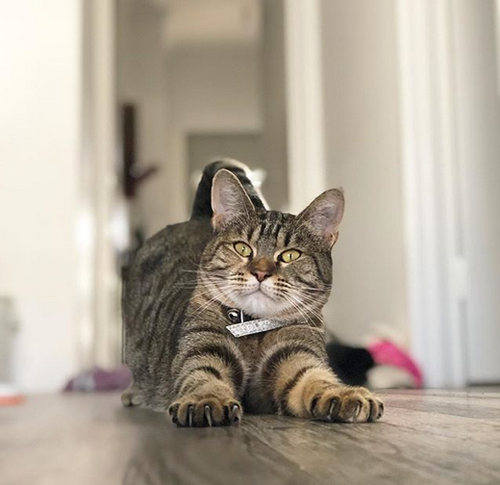 Also, while most cats want to stay at home, Rookie actually enjoys going places with her mom, making her a truly special kitty. "I've taken her out to cafes before for coffee dates," says Katie, "and she loves to have a snooze in the sun at the table."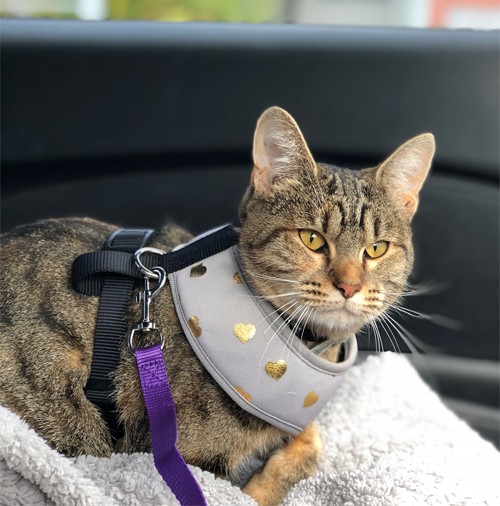 For Katie, a woman who has dedicated much of her life to caring for animals in need near her home in Perth, Western Australia, Rookie isn't just her pet, she's a living and breathing example of why she continues to work so tirelessly to help cats and dogs who are often overlooked and ignored.
View this post on Instagram

"I look at Rookie, and because her physical conditions are so obvious, she epitomizes the vulnerability of special needs and homeless pets in our communities," says Katie. "She means so much to me — I feel like she would have fit in anywhere she found a home, but I feel like she is thriving here."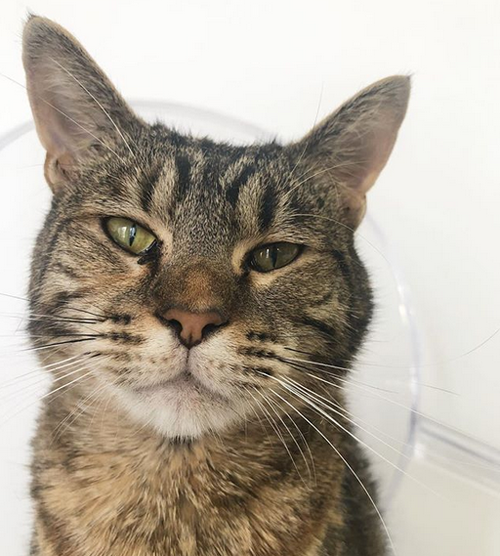 To learn more about this beautiful cat, you can follow Rookie on Instagram.