When Ruby was a young girl, her father saw an ad in the local newspaper about a calico kitten who was in need of a home. "We called the number multiple times, but had no luck," remembers Ruby. "My dad said, 'I'll call one last time,' and the owner picked up! It was fate."
In December 2006, Ruby and her family went to collect the little cat, who was just a few weeks old, and brought her back to their home in Brisbane, Australia. "Once she got in the house, she immediately hid behind the couch," says Ruby. "She was very shy!" In fact, because the cute kitten hid from her family for the first few weeks, they started calling her Heidi and the name stuck.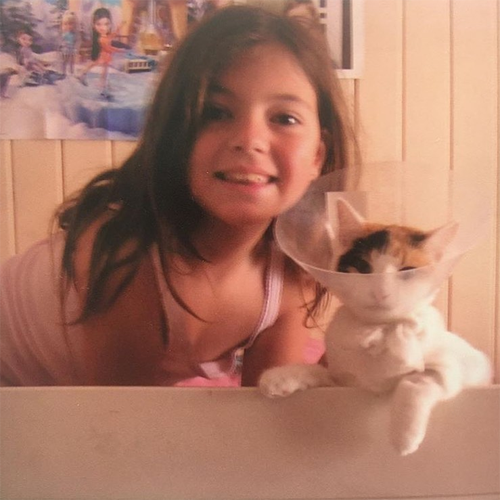 Thankfully, Heidi eventually settled into her home, and over the course of the next few years, the gorgeous calico cat was able to indulge in all of her favorite activities, including sunbathing.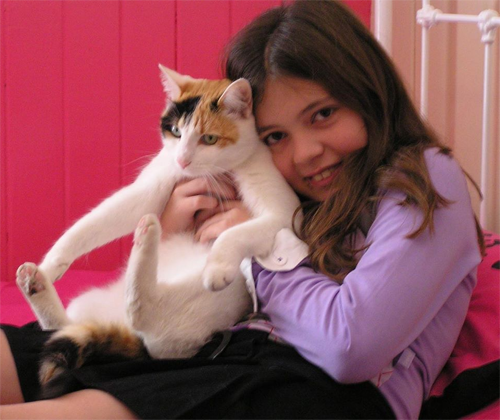 When small black spots started to appear on Heidi's nose and ears, Ruby and her family didn't think much of her changing appearance. However, when they took Heidi to the vet, they discovered the pigmentation was actually a symptom of skin cancer.  "The vet tried removing the cancer, but it kept growing back and increasing in size," explains Ruby.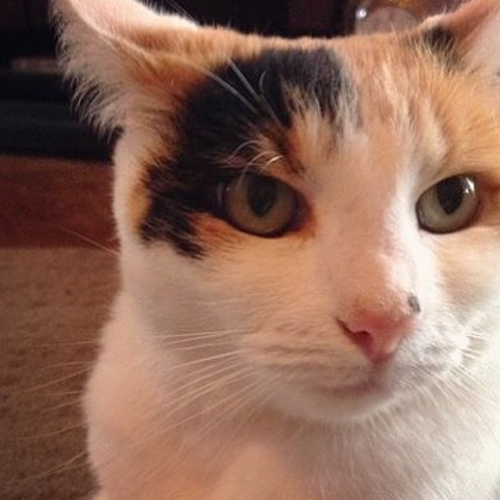 Unfortunately, in November 2014, Ruby and her family were left with no choice but to have significant pieces of Heidi's ears and nose surgically removed. While this decision permanently altered Heidi's appearance, it also saved her life, making Ruby certain it was the right choice for this special girl. "My family had the choice to either let the vet cut off her nose and ears, or to allow the cancer to spread and kill Heidi," explains Ruby. "The surgery was worth every cent."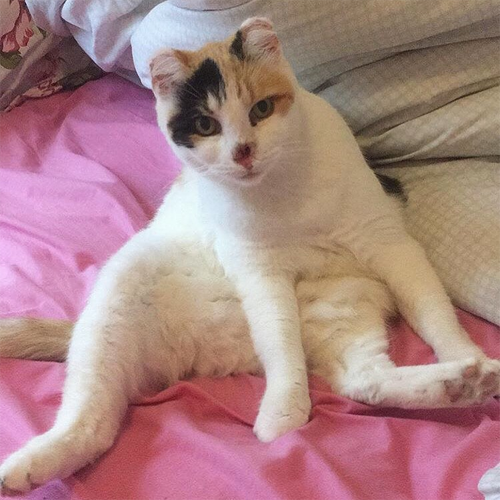 It's been more than five years since Heidi had this life-saving surgery, and this senior cat is doing well. However, as she's gotten older, the area where Heidi had tissue removed from her nose has become scabbier, causing this 13-year-old feline some discomfort. Thankfully, Ruby and her family are more than happy to provide this stunning calico cat with the additional care she needs to thrive. "We try our best to help her by assisting her while she eats, opening doors for her, and grooming her," says Ruby. "Pets are family, and family don't get left behind."
View this post on Instagram
Because Heidi no longer has nostrils, she has a tendency to sneeze on the members of her family, but they definitely don't mind. "She's still alive, and that's all that matters!" says Ruby. While she and her family are thankful they were able to save Heidi's life, Ruby hopes sharing this special girl's story will help more people recognize the early signs of feline skin cancer, saving other cats from having to undergo similar surgeries.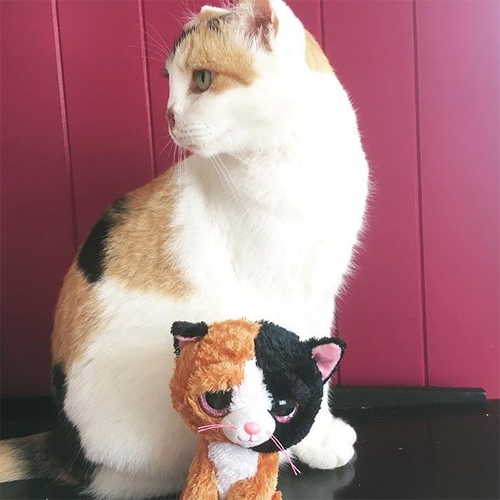 "Lots of people are unaware that cats can get skin cancer," says Ruby. "It's important that people know that it's possible for every cat, no matter their breed, color, or coat!" Consequently, it's important to limit a cat's sun exposure during the hours of 10am and 3pm when UV intensity is at its peak.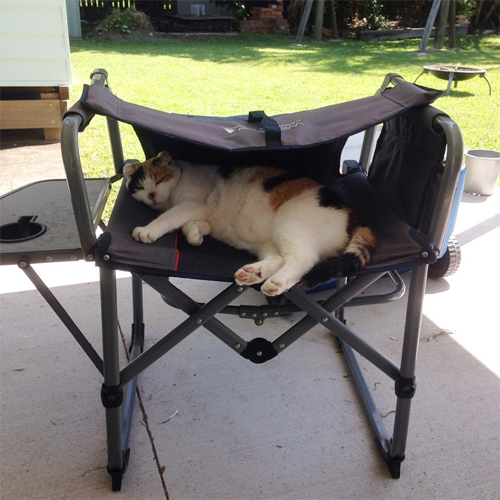 Also, while people often assume only cats who are allowed outdoors are at risk of developing skin cancer, indoor kitties are not immune, especially those who are prone to spending lots of time in sunny spots, including on window sills, catios, and screened porches. Fortunately, just like with people, sunscreen can be used to help protect their skin, preventing sunburns and potentially saving lives, and it's important to make at home skin cancer screenings a part of your cat's routine.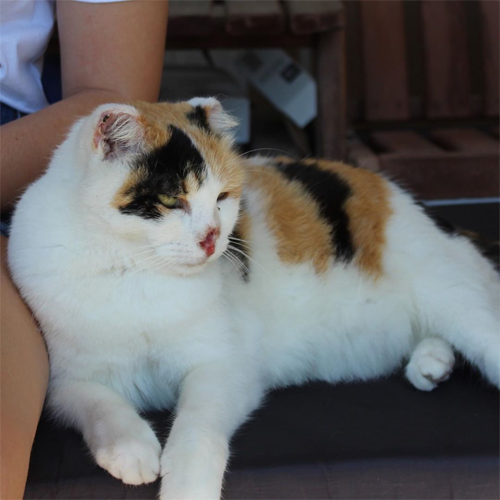 "Everyone needs to check their cat for cancer spots, especially cats with light noses!" says Ruby, and if you're unsure about a lump or bump, consult a professional. "It's important to visit the vet for expert advice."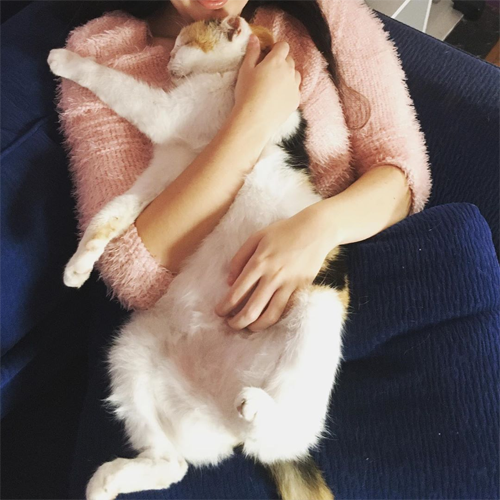 Fortunately for Heidi, her family got her the care she needed to save her life, allowing Ruby to spend 13 wonderful years with this very special cat. "I've had her ever since I was a little girl — we've grown up together!" says Ruby. "Heidi is my best friend! She is one in a billion."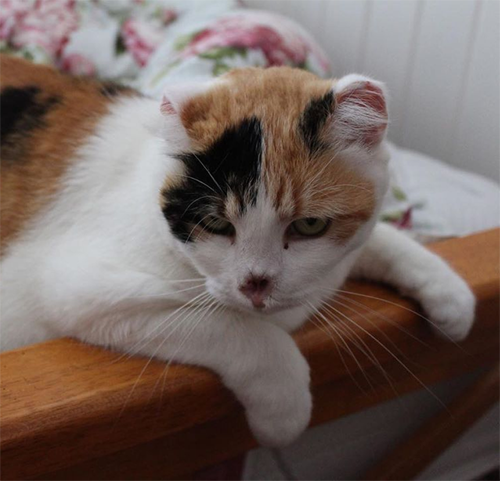 To learn more about this gorgeous cat, you can follow Heidi on Instagram.