When Jennifer saw Churro, a fluffy black kitten with hind leg paralysis, incontinence, and partial blindness, on Instagram, she felt an immediate connection with the special needs cat who had been rescued by Stray Cat Alliance, a Los Angeles organization. "I fell in love with him when I saw him," remembers Jennifer. "I knew right away he was mine and I emailed Stray Cat Alliance that night."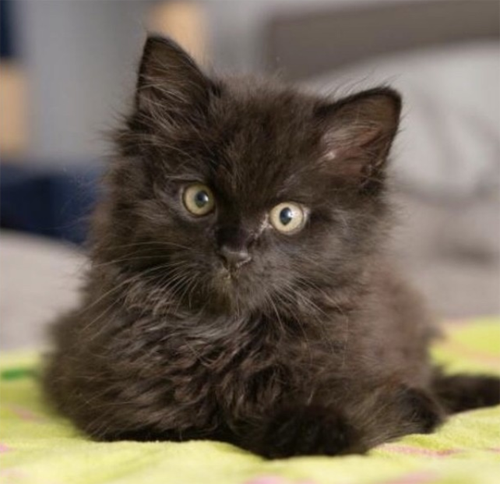 While she'd never cared for a paralyzed or incontinent cat before, Jennifer wasn't the slightest bit reluctant to take on a kitty with special needs like Churro. "I didn't even think twice about it," says Jennifer. "I just knew I loved him and I was going to do everything I could to give him a healthy, loving home."
View this post on Instagram
Churro, who became incontinent and paralyzed after he was stepped on as a tiny kitten, desperately needed a good family, and Jennifer wanted to be the person to give it to him.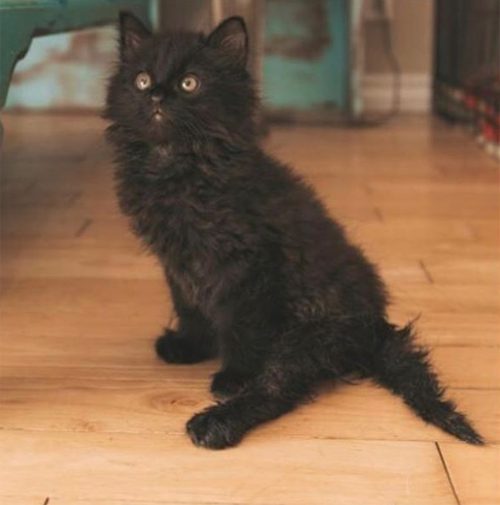 A few days later, Jennifer met Churro on July 7, 2018, at a vet's office, and Avery from Stray Cat Alliance taught her how to express the five-month-old kitten's bladder and bowels.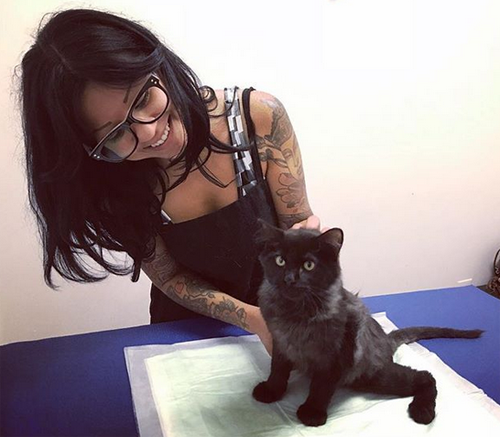 Confident she would be able to give him the special care and attention he needed to thrive, Jennifer adopted Churro, bringing him back to her home in Los Angeles. "Before Churro, I had done TNR [trap-neuter-return] for years and I already had five cats," says Jennifer. "Churro fit right in immediately."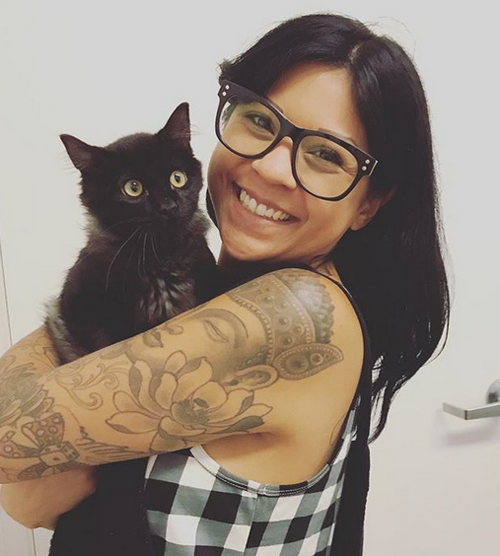 While the cute black kitten adjusted well to his new home and feline siblings, Jennifer initially struggled with expressing his bladder and bowels. "I could not get any poop out and hardly any pee during the first three days after bringing him home," explains Jennifer. She was understandably distraught about the potentially life-threatening situation, and Jennifer felt as though she was letting Churro down.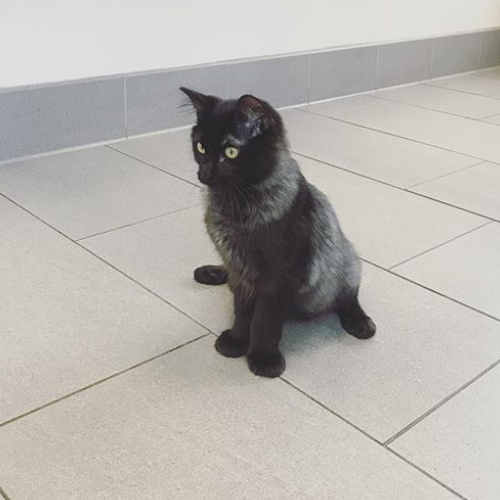 "I cried!" says Jennifer. "I thought I was failing him and making him worse." Fortunately, Heather from Under One Sky Animal Rescue (UOSAR), a Los Angeles nonprofit dedicated to helping cats with special needs, reached out to Jennifer, providing her with advice and even sending her a tutorial to help her express Churro's bladder and bowels. Thanks to Heather, Jennifer got the hang of expressing Churro, and more than a year later, this handsome cat is doing great.              v
View this post on Instagram
"We've been pooping and peeing freely ever since, so now we try to help those in need!" says Jennifer. After all, incontinent cats like Churro are often at risk of euthanasia, so Jennifer — along with Heather from UOSAR — are doing everything they can to teach others how to care for these very special kitties.
View this post on Instagram
"We want everyone to know that this is not a death sentence and they absolutely can live awesome lives," says Jennifer. Thanks to Jennifer, Churro's days are filled with lots of love, fun, and even adventure, as he has traveled to Arizona, New Orleans, and Miami with his mom.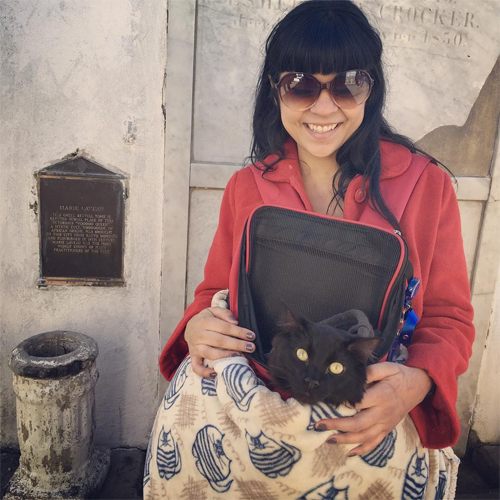 While a lot of cats, special needs or otherwise, might dislike traveling, this fluffy boy loves visiting new places with Jennifer, and he enjoys plane rides so much that he often falls asleep mid-flight.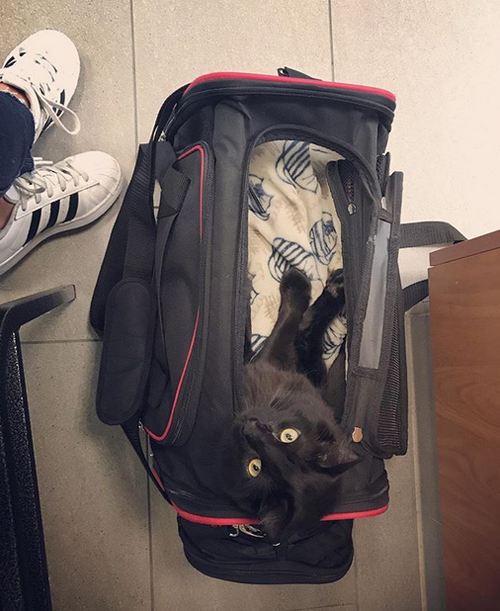 In addition to jet-setting with his mom, Churro likes going for rides in the car and for walks in his stroller. He also adores treats, sunbathing, and playing with Penny, his foster sister, proving special needs cats really aren't all that different from their more able-bodied counterparts.
View this post on Instagram
"They will still hunt, play, wrestle, and climb!" says Jennifer. "They are not to be underestimated — they can still do it all and have amazing, happy lives!"
View this post on Instagram
While Churro is like the average feline in most ways, the bond he shares with his mom is far from typical, and Jennifer believes this unique and intense connection is due to the extra level of care and attention special needs kitties often require. "All the special needs parents out there will know what I mean!" says Jennifer. "It's an amazing feeling, being able to watch and be a part of their growth."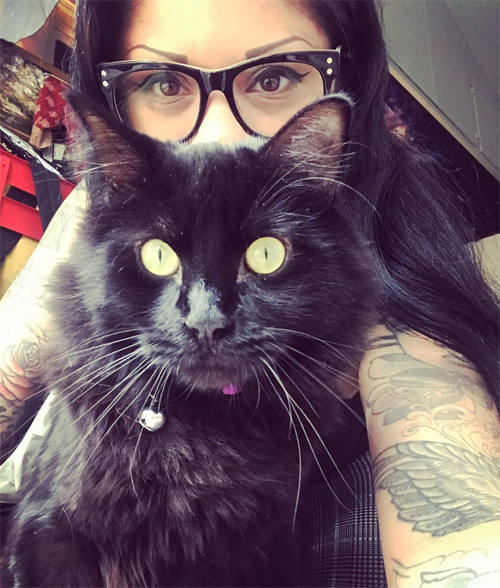 Caring for Churro over the past year has also helped Jennifer become a better person because she knows she has to be at her best in order to give him the attention he needs, as well as to help other special needs cats and their families.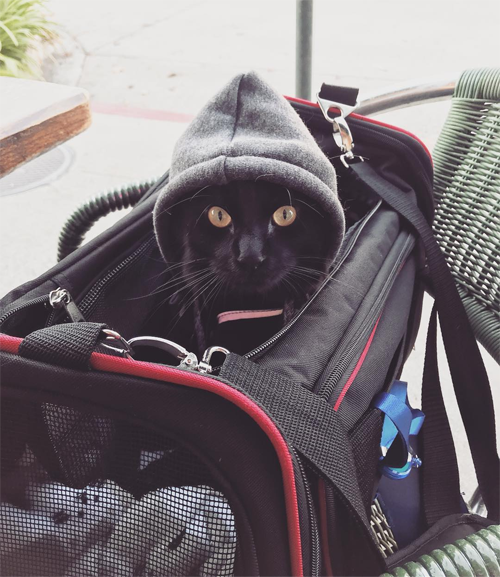 "A special needs kitty who is so dependent on you just gives you such a sense of purpose that I never had before," explains Jennifer. "Churro is my baby — he means the world to me!"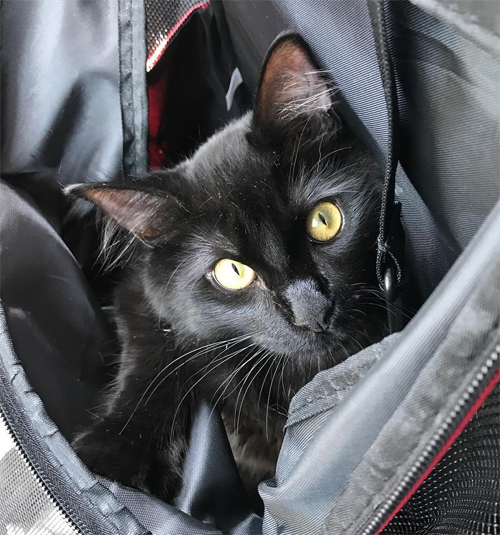 To learn more about this adorable cat, you can follow Churro on Instagram.