While volunteering with her local TNR group's barn program near her home in Goshen, Indiana, in September 2020, Kacy Showalter learned about a person whose cat had recently given birth to a litter of kittens. Kacy visited their home to see if they were interested in TNR, or trap-neuter-return, the humane process of reducing feline overpopulation by trapping feral and community cats, sterilizing them, and returning them to their original environments. "I stopped over, and they said, 'One of the kittens drags her legs and pees on herself — do you want to see them?' " remembers Kacy.
Eager to help the young kitten, Kacy followed the homeowner to their garage where the tiny tabby cat was living with her mother and siblings. "I scooped her up and her poor little bottom was so red and sore and she was so underweight," says Kacy. "I was nervous about her bladder not being emptied and helped her potty."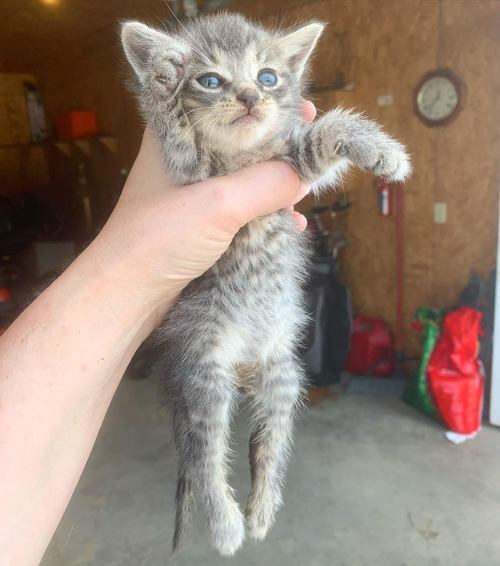 After stimulating the five-week-old cat's genital area to help her urinate, Kacy contacted her local rescues for assistance, but none of them had room for the little special needs kitten. However, she couldn't bear the thought of leaving without the tiny tabby, so she contacted the other members of the TNR group, Catsnip Etc, for assistance.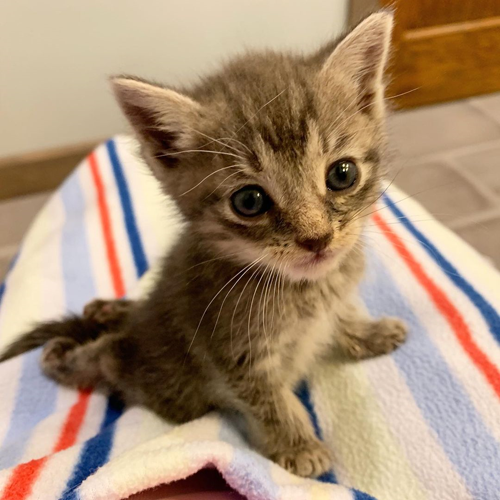 "They said they'd help financially support me!" remembers Kacy, and with the homeowner's permission, she rescued the kitten — naming her Dumpling — and took her to see a veterinarian the following day.
View this post on Instagram

A thorough examination revealed Dumpling was extremely underweight, and she had incontinence and hind leg paralysis, most likely due to a congenital condition. "The vet believes she was born paralyzed," explains Kacy, and a later x-ray showed a spinal abnormality. "The vet felt the first couple weeks of her care would be the most critical to see if she'd survive and if she'd have other issues."
View this post on Instagram
While she had plenty of experience caring for cats, Kacy had a lot to learn about looking after a kitten with paralysis and incontinence. Fortunately, it didn't take long for Kacy to connect with people on social media who were able to give her advice and support. "I was so grateful to the community of paralyzed cat moms and fosters on Instagram and Facebook," says Kacy.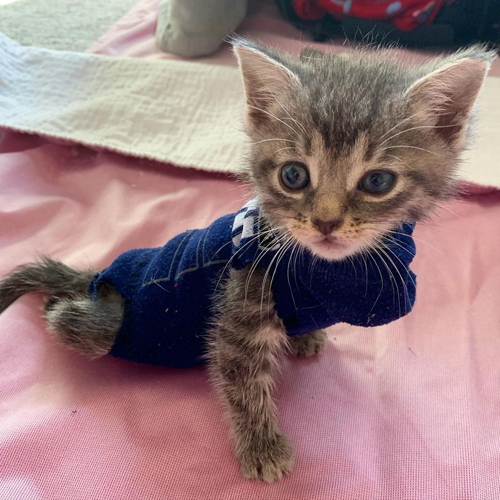 With their help, Kacy was able to give Dumpling the care she needed to thrive, and three months after meeting the special needs kitten for the very first time, she and her husband made the decision to adopt her!
View this post on Instagram
"Prior to finding Dumpling my husband and I decided when we added to our family again we would adopt a kitty who may have a harder time finding a home or possibly a kitty with special needs," says Kacy. "We had no idea this perfect purrmaid would find her way to us!"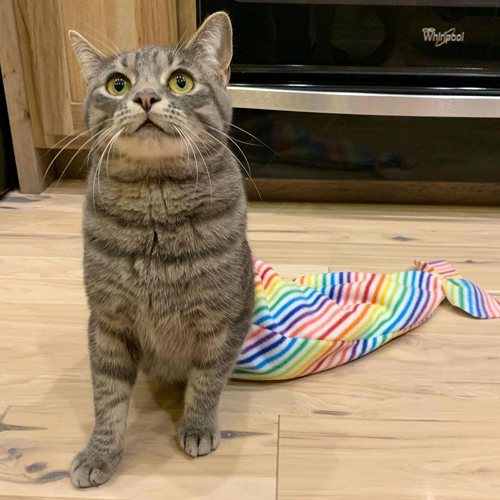 Because she doesn't have any feeling below the waist, Dumpling is unable to control her bladder and bowels. Consequently, Kacy has to stimulate the area around Dumpling's genitals and anus to help her empty her bladder and bowels every six to eight hours, but she doesn't need any other special care.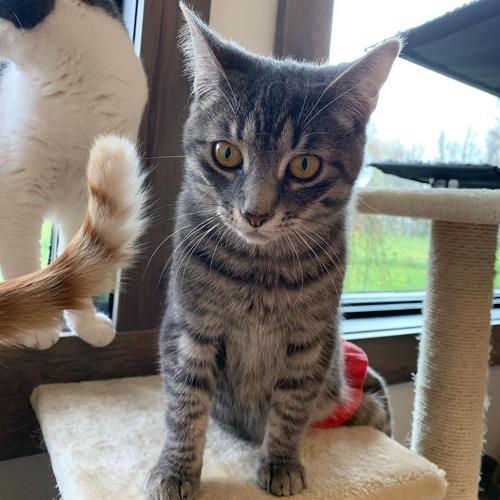 Also, she's not unhappy or in pain, two common misconceptions Kacy has discovered people have about paralyzed and incontinent cats. "Dumpling has no pain, and is the happiest little soul!" says Kacy. "And after the initial learning curve, her care isn't hard!"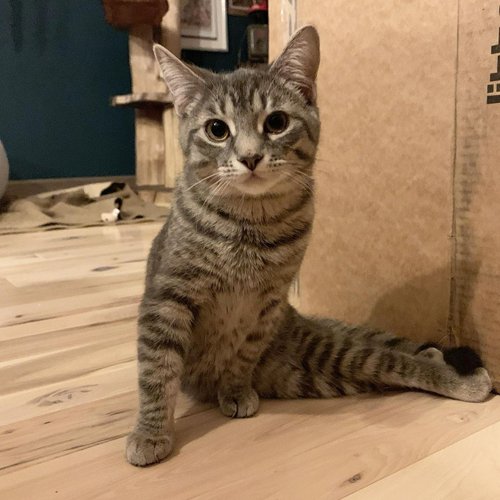 In fact, while she might move a bit differently from a typical cat, Dumpling is just as active and loving as the average feline! "Dumpling loves chasing and carrying around small wool balls, watching the birds and snow, playing in brown packing paper, chasing her siblings, snuggling with me, and getting her belly and back smacks!" says Kacy, and Dumpling also enjoys chasing after ice cubes and attacking toilet paper.
View this post on Instagram
By sharing Dumpling's story, Kacy hopes more people will realize how important it is to spay and neuter cats, including feral and community kitties. She also hopes more people will consider opening their homes to cats with special needs, especially paralyzed and incontinent kitties like Dumpling.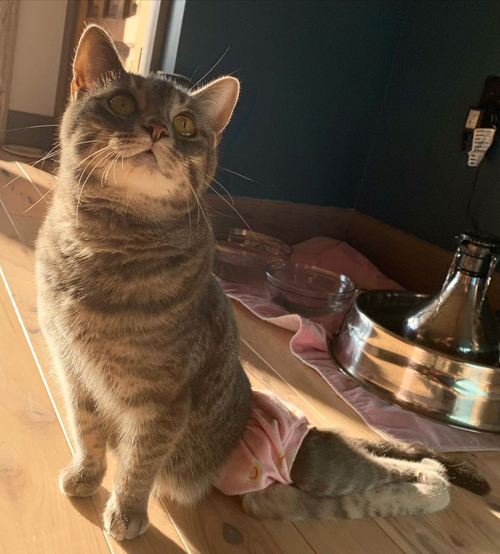 "I wish people knew what beautiful happy lives these babies can have!" says Kacy. "They have so much love to give and they can bring your life so much joy! Their differences don't define them and they deserve a chance."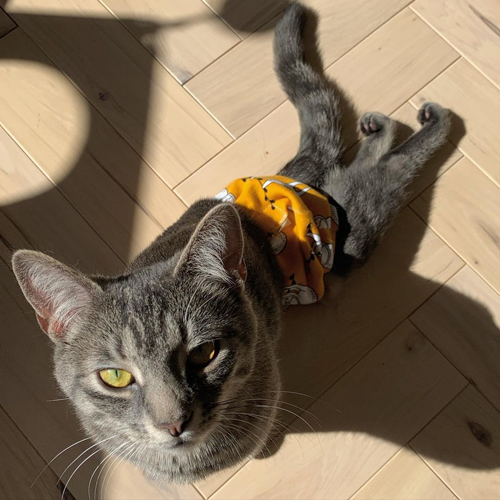 Thanks to Kacy and her husband, Dumpling — who was living in a garage, severely underweight and suffering from urine scalding — didn't just get a chance, she got a wonderful forever home! Not only is Dumpling showered with love and affection by her parents, Kacy and her husband give this special girl the care and attention she needs to have a happy and healthy life. "I think the care routine for these little ones helps you build such a strong connection to them," says Kacy. "She's just such a joy and so funny!"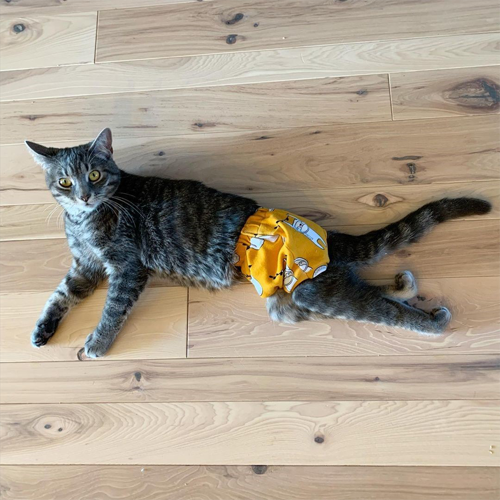 To learn more about this adorable kitten, you can follow Dumpling on Instagram.