After learning about cerebellar hypoplasia (CH) by following Phin from @orangeisthenewblackandtan on Instagram, Emily began researching the congenital neurological condition. "CH is a developmental condition causing the part of the brain controlling fine motor skills to be underdeveloped," says Emily. "It is not progressive, painful, or contagious."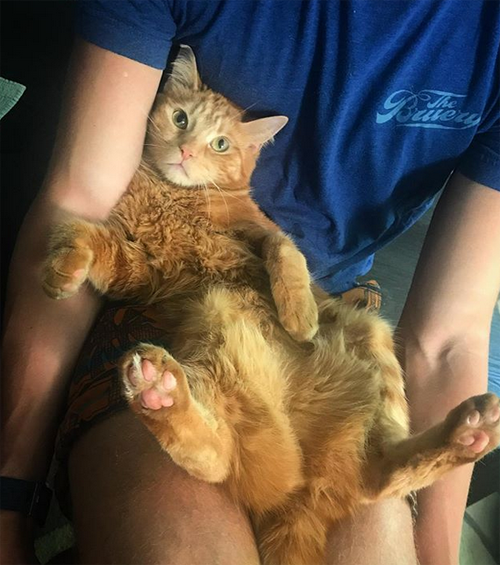 However, because cerebellar hypoplasia affects the cerebellum, it impacts balance and coordination, often causing cats who are born with the condition to have wobbly gaits. "It can vary from mild to severe, with severe cases needing a lot of assistance," explains Emily, and cerebellar hypoplasia occurs in utero, often when a pregnant cat is exposed to the feline panleukopenia virus. "Cats were — and still are — euthanized for having this condition despite the majority of them being able to live very happily."
After purchasing her house in Bristol, England, Emily was confident she would be able to provide a good home to a cat with cerebellar hypoplasia, so she began searching online for the right special needs feline for her. Eventually, she found not one but two kittens with cerebellar hypoplasia who had been rescued from the streets of Romania by World Animal Friends, a nonprofit organization dedicated to helping animals in need.
View this post on Instagram
"The owner of the charity asked if I would consider adopting two disabled cats who were brothers," remembers Emily, and she received a video of the adorable duo. "They were curled up together grooming each other and one had their little tongue sticking out — there was no way I could have said no to these cuties!"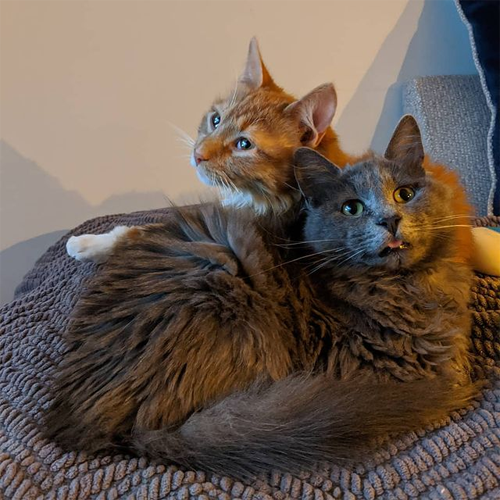 On January 18, 2020, the pair arrived at Emily's home in Bristol when they were approximately nine months old, and she named the ginger tabby Pablo and his grey sibling Bones.
View this post on Instagram
"I felt Pablo and Bones sounded like a cool 80's police duo!" says Emily. It didn't take long for the wobbly brothers to adjust to their new home, and just two months after Emily adopted Pablo and Bones, England went into lockdown due to the COVID-19 crisis, giving her plenty of time to bond with the pair.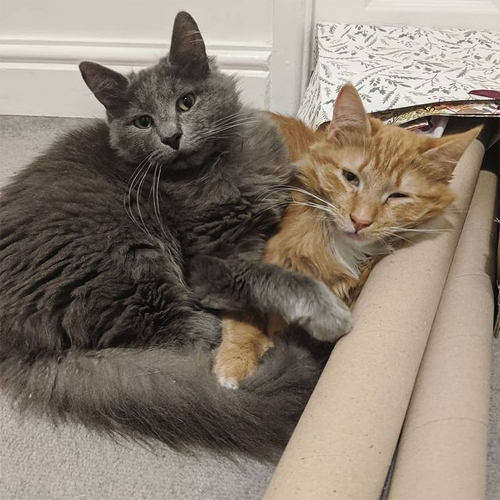 However, just a few months later in July 2020, Bones was diagnosed with a fatal and fast-acting illness unrelated to cerebellar hypoplasia, and he had to be put to sleep in order to prevent the pain and suffering it would inevitably cause.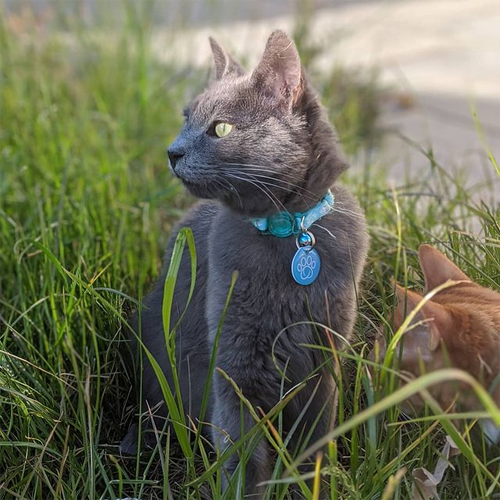 Fortunately, Pablo was there to comfort Emily after Bones's sudden passing, and today this handsome boy is thriving! "He loves food," says Emily, "and he likes playing in a cardboard box house I made for him, chasing his toys around the house, and sleeping with his mouth open on the sofa in the evenings. He also enjoys waking me up at 4am."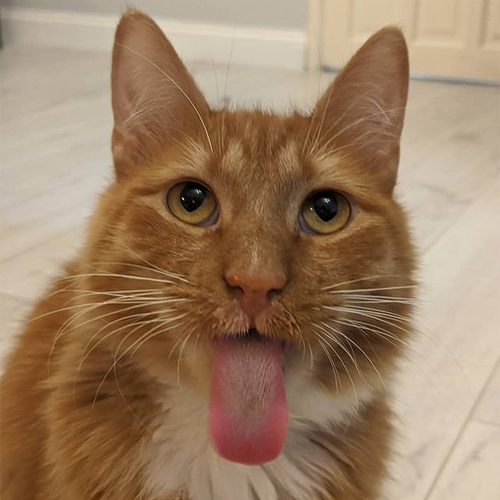 Even though Pablo is a pretty typical cat, he does require some special care due to his mild cerebellar hypoplasia. Because he can't climb and jump like the average feline, all of the stairs in Emily's home are carpeted, making it easier and safer for Pablo to go up and down them.
View this post on Instagram
Also, because cerebellar hypoplasia affects his balance and coordination, this adorable ginger cat occasionally has trouble using the litter box. "He might wobble over and make a bit of a mess," explains Emily. "However, this is an easy one to overcome — we give him a bath to get him all cleaned up."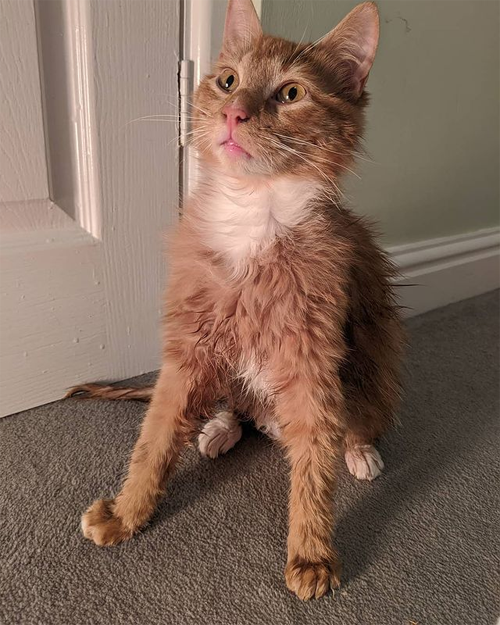 While Emily is more than happy to give Pablo the special care he needs to thrive, she also realizes it's not something everyone is willing or able to do. However, for people who are seriously considering adopting a cat with a disability, she recommends thoroughly researching their condition before making a final decision.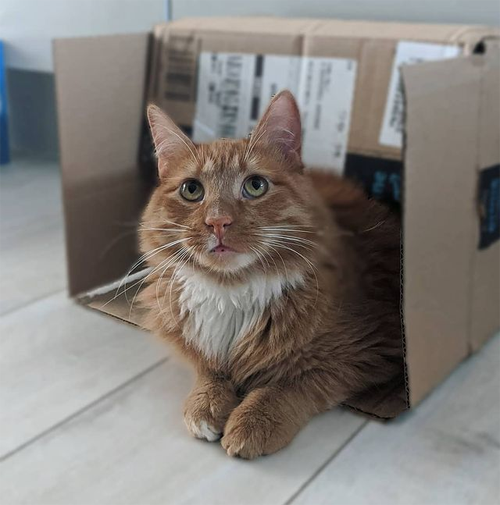 "Potential adopters absolutely should be prepared for that cat to have additional needs that they may not have considered," says Emily, but she has never regretted adopting Pablo or his late brother Bones. "All of my disabled cats have been an absolute joy and I'm so very lucky to have shared their life with them. They are so full of love and affection that any extra care is so worth it."
View this post on Instagram
After all, while losing Bones was incredibly painful, Pablo was there to comfort Emily, and he continues to brighten simply with his presence. "He is heavy footed because of the way he walks so I love being able to hear him march around the house," says Emily. "Pablo just brings me so much pure joy — there is so much personality stuffed into this ball of orange fluff. He makes me smile so much, he's like a little ball of orange sunshine."