When Phil met Henry, a one-year-old tabby cat with Ehlers-Danlos syndrome (EDS), for the first time, he was at his girlfriend's home in April 2019. "She had offered to foster him," remembers Phil. "He was brought to my girlfriend's house by Leslie from Eden Animal Haven."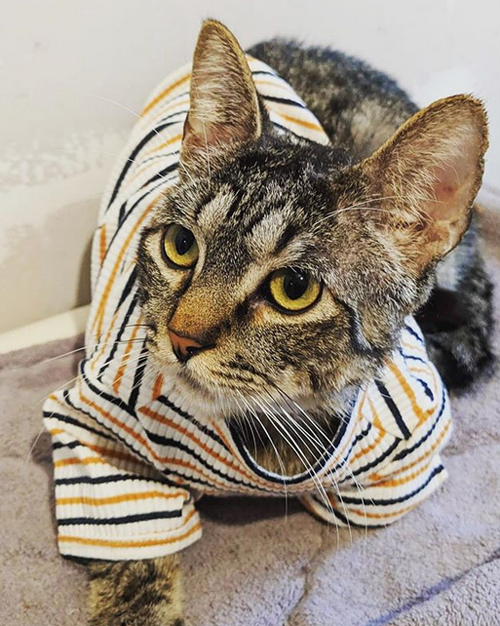 Phil's girlfriend already had experience caring for a cat with Ehler-Danlos syndrome, or feline cutaneous asthenia (FCA), a congenital condition that often causes animals and people to have unusually loose, stretchy, and fragile skin. "My girlfriend has an 11-year-old cat with EDS, which is why she offered to foster him," explains Phil.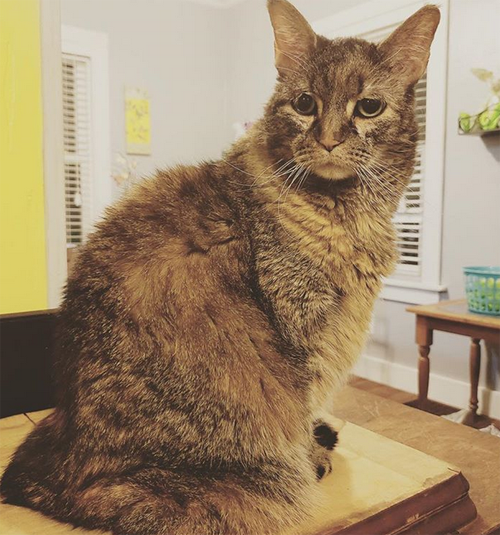 Henry, who was born in March, 2018, had been rescued from a hoarder's home, a particularly bad environment for a cat with a condition that makes them extremely prone to injury. "I've been told that the house was going to be demolished and had no water or power," says Phil. "Some of the cats that were rescued with Henry did not survive the night."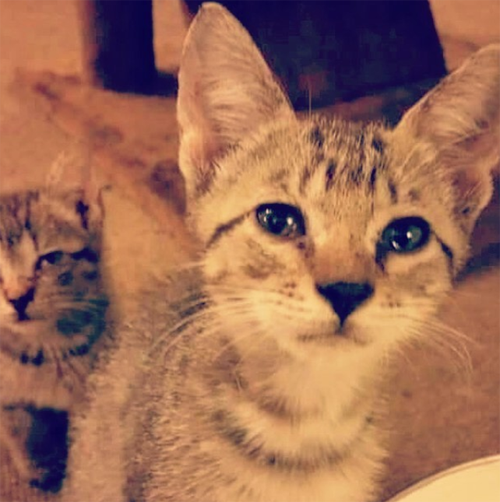 While Henry was definitely one of the lucky ones, he'd spent weeks at the shelter before Phil's girlfriend agreed to foster him, and he was obviously a bit nervous about being in a new environment. "Henry arrived late in the evening," remembers Phil. "He was fairly skittish with new noises, but enjoyed being petted."
View this post on Instagram
At the time, the one-year-old feline was recovering from injuries he'd inflicted on himself by scratching his head with his hind paws, and it was obvious Henry would need a lot of supervision and protection to prevent him from causing further harm to his delicate skin.
View this post on Instagram

However, when Phil's girlfriend learned Henry had feline immunodeficiency virus (FIV) — a disease that weakens the immune system, making cats more susceptible to illness and infection — she began to worry that her home wouldn't be the ideal environment for the special needs cat.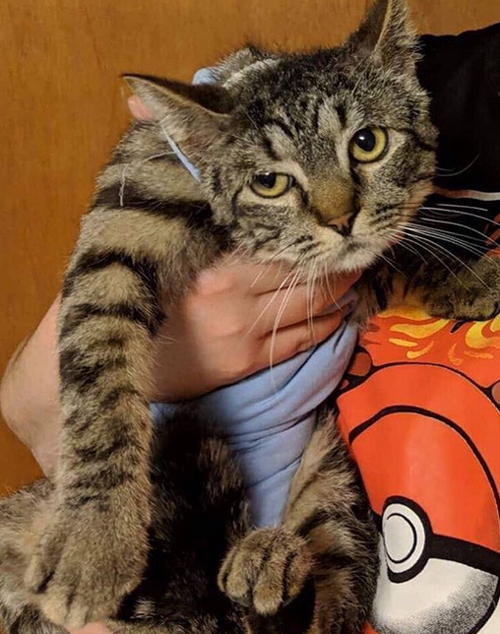 Concerned her own pet might accidentally injure Henry, who would have a harder time healing from trauma and infection, Phil's girlfriend came up with a solution that would still give the special needs cat the happy and secure home he deserved. "We thought it would be safest for everyone to have him move in with me where he would be the only pet," says Phil, and on Easter 2019, he officially adopted Henry.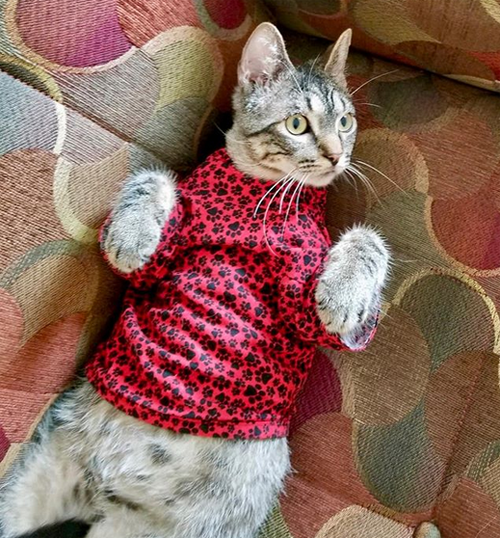 It's only been a few weeks, but Henry is doing well in his new home, although he's not a fan of the outfits he has to wear to protect his fragile skin. "He does not like to wear clothes and it is essential that he does for his own safety," explains Phil.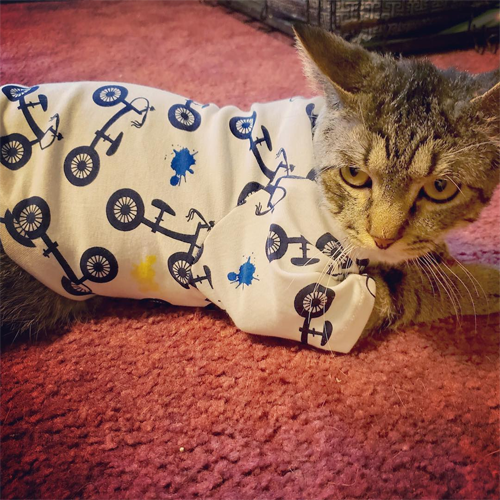 Because Henry was causing such severe injuries to his own body, some of which actually required stitches, Phil had his back claws removed, a decision he made after careful consideration and getting advice from experts.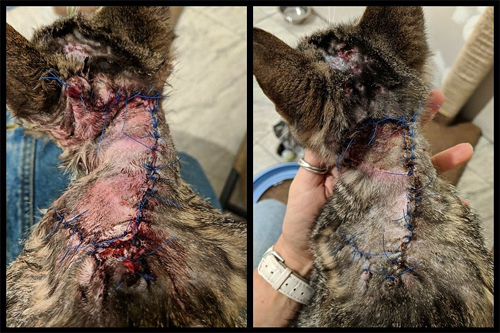 While he understands why people are against declawing when it's for the benefit of owners who don't want their pets scratching their furniture, Phil believes for some cats with Ehlers-Danlos syndrome — including Henry — it can be a life-saving solution when nothing else works. "They can live happy and healthy lives if they aren't constantly injuring themselves," says Phil.
View this post on Instagram
Hopefully, Henry — who was rescued from a hoarding situation — will keep on thriving in his forever home and he and Phil will continue to bond as they get to know one another even better. For now, it's obvious Henry is happy to have an owner who is dedicated to giving him the care he needs and deserves, and Phil is equally happy to have a pet who provides him with entertainment and companionship.
View this post on Instagram
"I had been thinking about getting a cat and it seemed like fate that this situation with Henry played out like it did," says Phil. "He's a very special boy and makes coming home to my apartment much more enjoyable."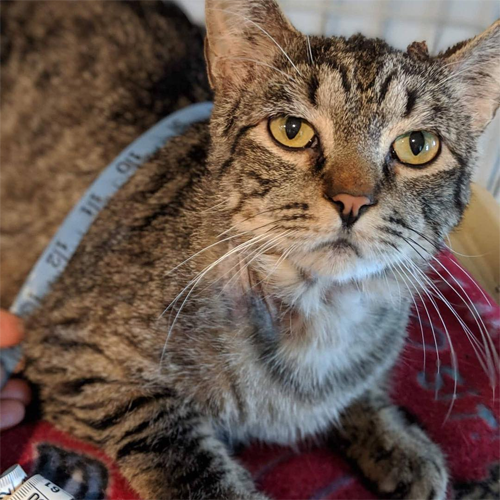 To learn more about this adorable cat, you can follow Henry on Instagram.