As Heather, the founder of Under One Sky Animal Rescue (UOSAR), was going to a grocery store near her home in Los Angeles in October 2016, she noticed a couple that was trying to sell an injured black kitten for fifty dollars. "He was hunkered down and barely moving inside a cardboard box in the parking lot," remembers Heather, and she knew the young cat was in bad shape and desperately needed medical attention. "I bought him for 10 dollars and a sandwich," says Heather. "I took him to my vet that same day."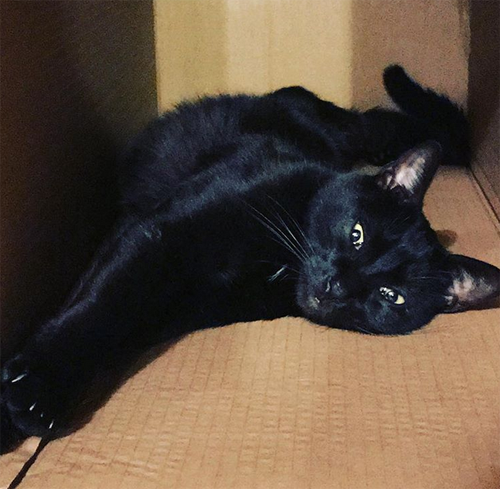 A medical examination revealed the handsome black kitten was approximately three months old and had a number of health issues, including a spinal contusion that left him with hind leg paralysis. "He was not born a paraplegic kitty," explains Heather, and she and the vet concluded he had most likely received the injury after being hit by a car. In addition to rear limb paralysis, the adorable kitten had ear mites, fleas, Giardia, and an upper respiratory infection, all of which required immediate treatment.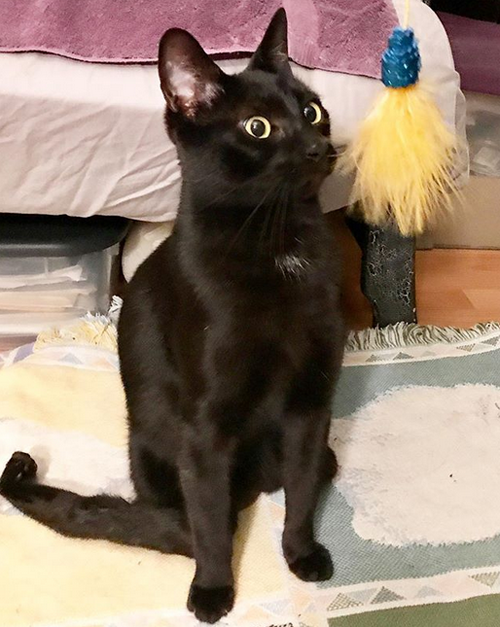 "The vet actually recommended I put him down because she said that his care would require far too much work," says Heather, but after watching several videos on YouTube of other paralyzed kitties living happy and active lives, she decided to give the special needs feline a chance and a name: Sammy. "I told myself that if in a week of taking him home he showed signs of not wanting to live — like not eating or hiding — I would not let him suffer," remembers Heather, "but it became clear very quickly that Sammy really wanted to live!"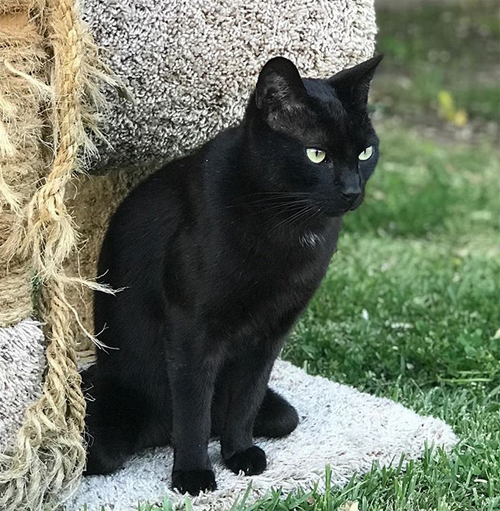 While Sammy, who most likely lost the use of his hind legs due to some sort of trauma, seemed confused by his inability to walk, he showed Heather that he was an otherwise typical cat. "He still had his appetite and his feisty catitude, so I did everything I could to help him transition from four legs to two," says Heather.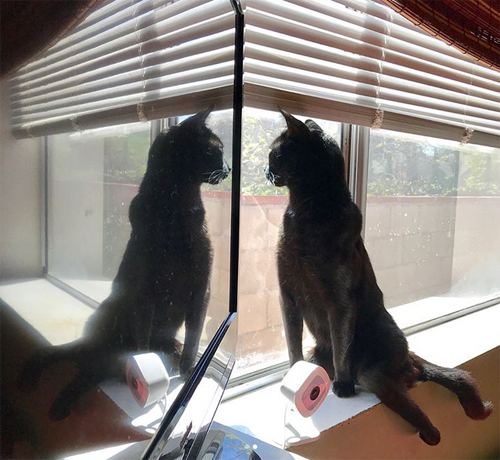 However, she admits her first year with Sammy was incredibly challenging for both of them as this special needs boy struggled first with incontinence — "Pee and poop were everywhere; I was cleaning the entire house four times a day," says Heather — and later, megacolon, a disorder that causes severe constipation.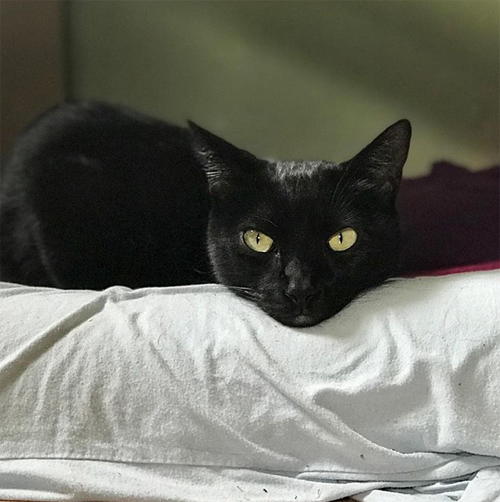 During this time, Sammy barely slept, so neither did Heather, and she ended up in the hospital after developing a mysterious illness that was most likely made worse by sleep deprivation and chronic stress. "I tried every kind of diaper and clothing item under the sun to keep him from dragging through his own feces and urine, but it wasn't working," remembers Heather.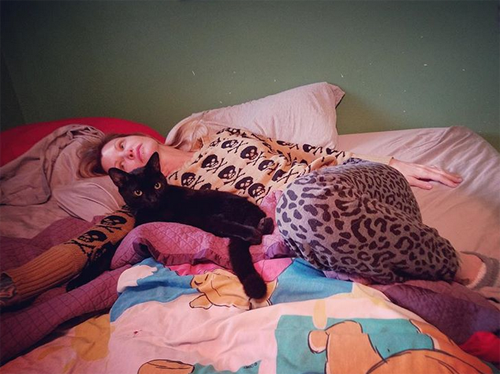 However, Heather refused to give up, and eventually Sammy's health improved, and no longer struggles with megacolon or incontinence. "We have made it through all of the hard times and have now come to a amazing place!" says Heather.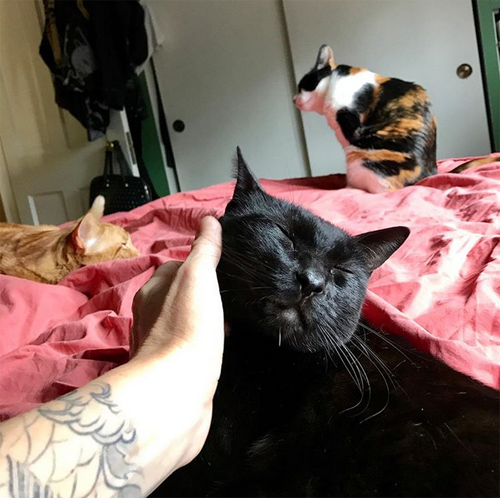 Today, Sammy is doing better than ever, and Heather is so glad neither he nor she gave up when his challenges seemed insurmountable. "Sammy is a very happy, healthy, two and a half year old, strong and beautiful survivor who doesn't let his handicap get him down," says Heather, and he absolutely loves his life at Under One Sky Animal Rescue with his mom and his best buddies, four other special needs cats who live at the organization.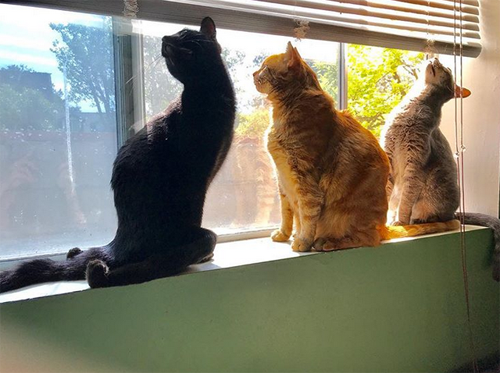 "He loves playing in his enclosure and especially chasing bugs in the grass and climbing up his cat tree," says Heather. "He is so smart and so resilient that he inspires me everyday."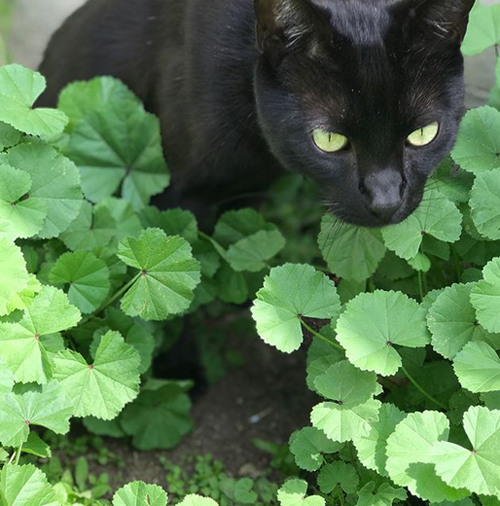 Since the day Heather purchased Sammy for ten dollars and a sandwich, this remarkable boy has made an incredible transformation, going from sick and injured to vibrant and powerful. However, his mom is certain he's not the only one who has undergone a metamorphosis over the last two years.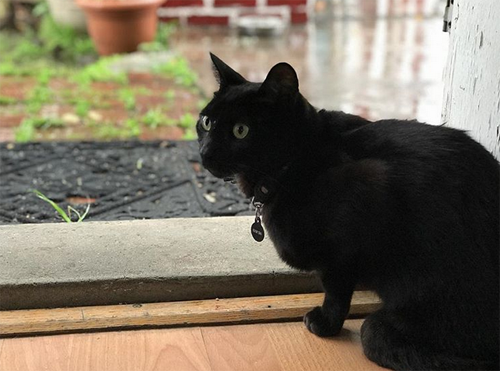 "Sammy has changed me on a very deep level," says Heather. "I used to cry everyday because it was so hard to see him with his legs dragging behind him and I pitied him, but now every time I see him, my heart fills up with love and so much respect."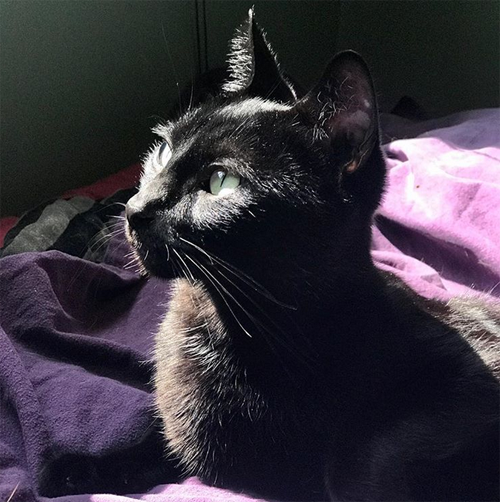 By sharing Sammy's story, Heather hopes this resilient kitty will inspire others to look at special needs cats, especially those with paralysis, in a new light. "I hope that anyone who has the opportunity to help a paraplegic animal will step up and allow their hearts to open up to new possibilities and to save a life in need," says Heather.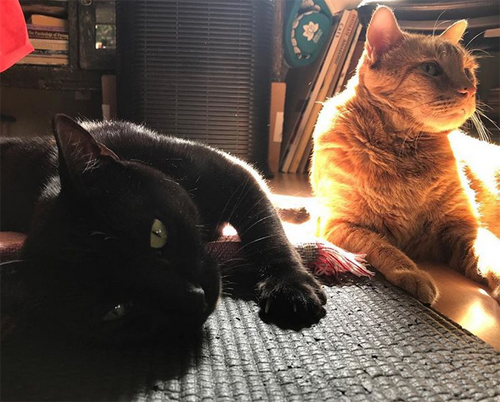 Despite a year of struggling day after day with Sammy's chronic health problems, Heather is so glad she stuck by his side. Without a doubt, Heather had a life-changing impact on Sammy when she decided to give him a chance, even when her vet was telling her to put this handsome boy to sleep, but she believes the effect he's had on her is more than worth any effort he's required over the past two years. "One of my friends said when she first met him, 'He just makes my heart bigger!' " says Heather. "I couldn't agree more."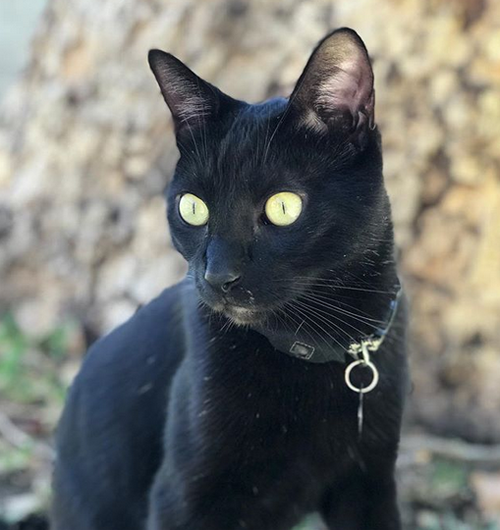 To learn more about this stunning cat, you can follow Sammy on Instagram.