When Martine's sister — who works as a veterinarian — sent her a photo of an injured tabby kitten who had recently arrived at her Paris clinic in September 2018, she immediately wanted to help the three-month-old cat. "He was found in the street by firefighters," remembers Martine, "and his eye was already punctured."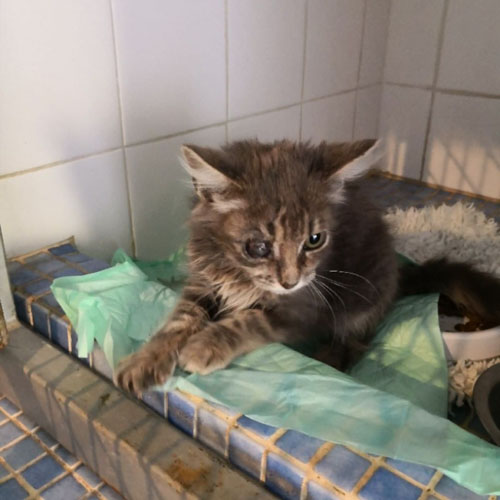 While it was impossible to determine if the kitten's severely damaged eye was caused by trauma or an illness, Martine knew he needed someone to give him a good home. "He was vulnerable, fragile, and he was scared," explains Martine. "He didn't understand where he was."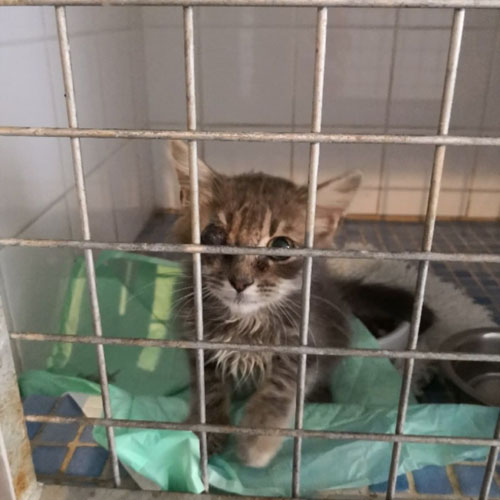 Fortunately, Martine was willing and able to provide the kitten with a loving family, so she adopted him on September 7, 2018.
View this post on Instagram
Because the young cat's eye was irreparably damaged, it had to be removed, which inspired his mom to name him Justin, a reference to him having just one eye. "His name is in two parts!" says Martine. "Just + one, which in French is like just + un."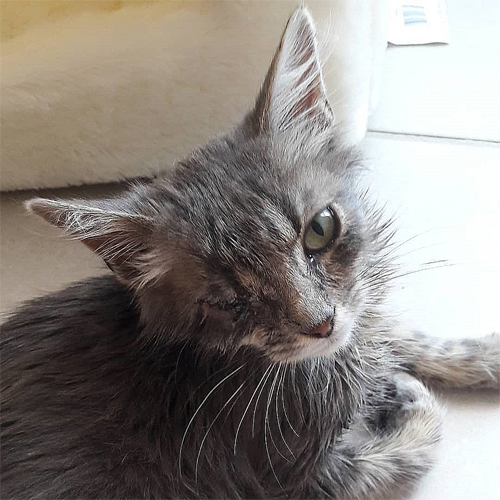 Despite being was found on the street, it didn't take long for Justin to adjust to his new home with Martine in Marseille, France. "I had the feeling that he had already knew about humans," says Martine, indicating he may have had a home and a family before he was found.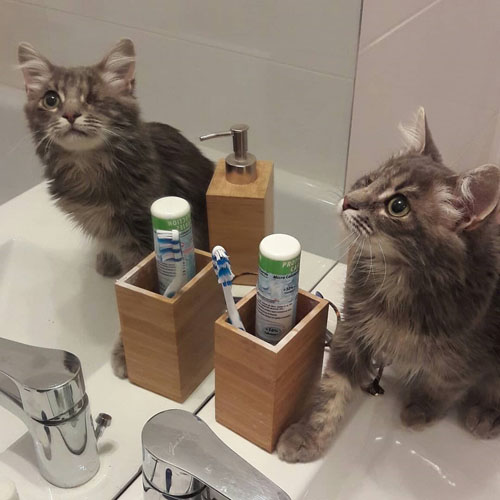 However, even though Justin didn't require a lot of socialization, this adorable one-eyed kitten required a lot of attention and care. "During the first four months Justin vomited a lot," remembers Martine, and he was eventually diagnosed with the feline leukemia virus (FeLV), a retrovirus that weakens the immune system.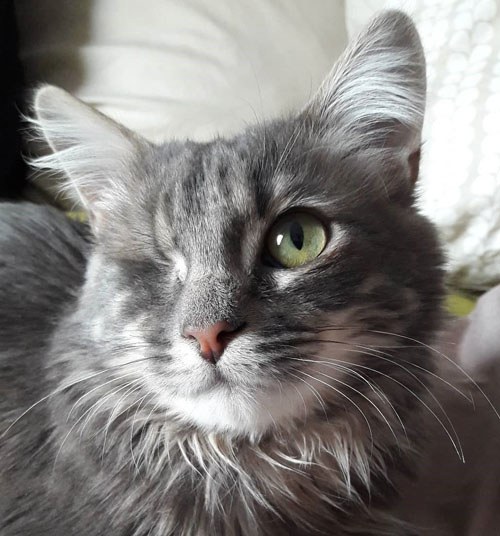 While there is currently no cure for feline leukemia, some infected cats can live for years without major complications, especially if they're given good medical care and high-quality food. It's been a year and a half since Justin was rescued, and while he gets sick more frequently than a typical cat, he's doing well! "We play a lot together because the exercise is a good thing for his heart," says Martine.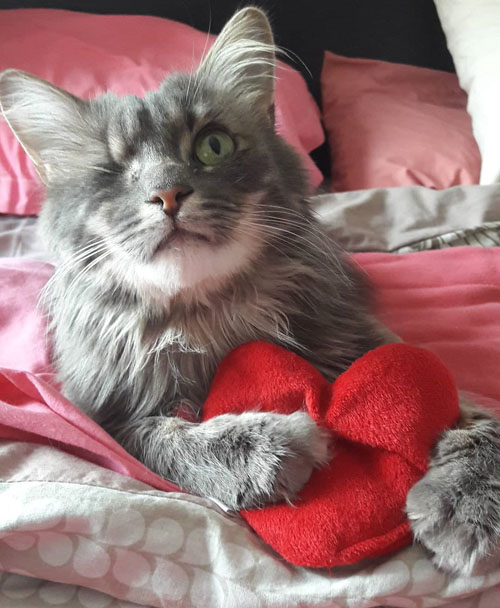 In fact Justin is incredibly active, and he enjoys running and jumping, putting his toys in his water bowl, and scratching his neighbor's doormat. "At night he patrols the corridors of the building," says Martine, "and he loves to be brushed."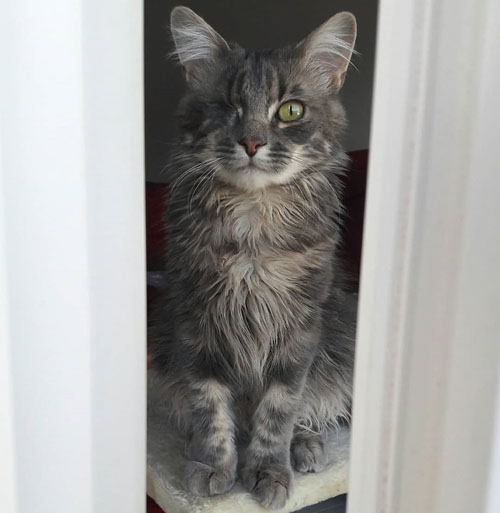 However, because he only has one eye, Martine doesn't allow Justin to go on the balcony with her because she's afraid he might climb on to the ledge, lose his balance, and fall. "Moreover, due to his feline leukemia, he is more fragile and can become sick," says Martine, so she does her best to limit his exposure to any situations that might put his health at risk.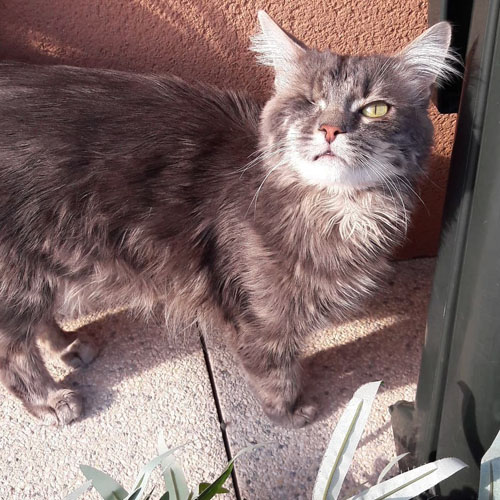 Thankfully, Justin is still able to have a relatively normal life, and he prefers making mischief and experimenting to resting and relaxing. "He is very curious about everything," says Martine. "Justin is very playful; he prefers to play instead of sleep."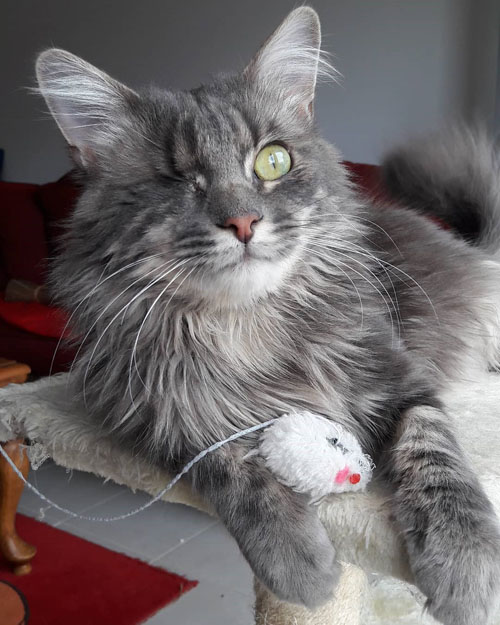 While Justin requires more medical care than a typical cat, Martine believes he and other animals with special needs are able to have great lives. Also, while he might look a bit different from the average feline, Martine thinks Justin is just as beautiful as his two-eyed counterparts. "He's expressive, unique, and adorable," says Martine.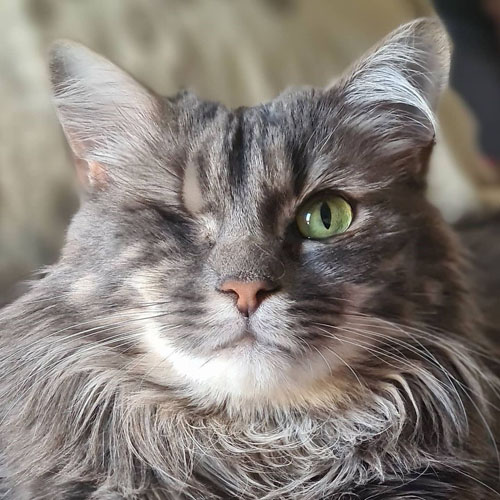 To learn more about this handsome cat, you can follow Justin on Instagram.