Sue Emery was preparing to have surgery, when she was asked to foster Winston, an adorable black and white kitten with a severe heart murmur.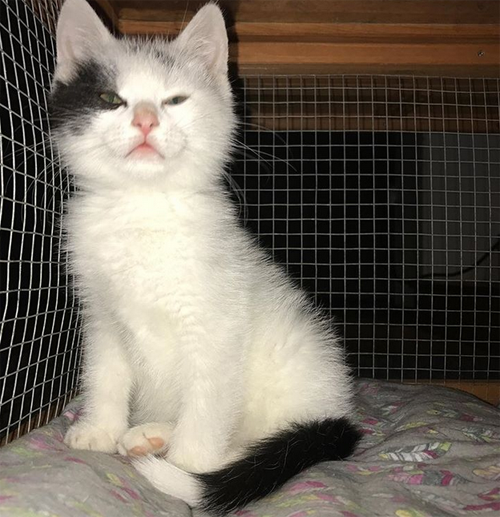 The 10-week-old cat had recently been rescued from euthanasia by Perth Rescue Angels after a staff member at the organization learned his owner had asked for him to be put to sleep because of his congenital condition. "Perth Rescue Angels believes all animals deserve a chance and he was taken into care immediately," says Sue.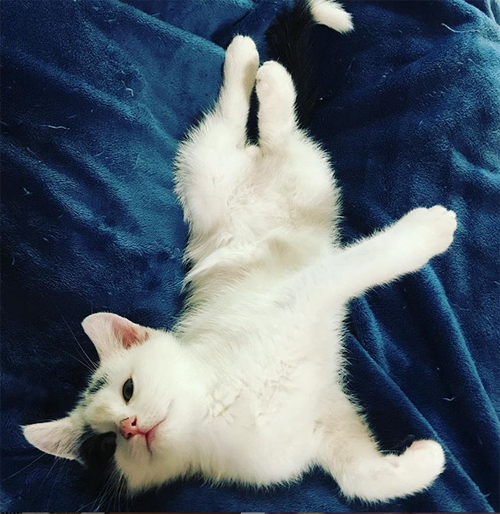 On July 8, 2017, Sue brought Winston home, less than a week before her scheduled medical procedure. "I was only supposed to be taking him temporarily," explains Sue, "as I was taking a break from hand-raising orphan kittens due to pending surgery."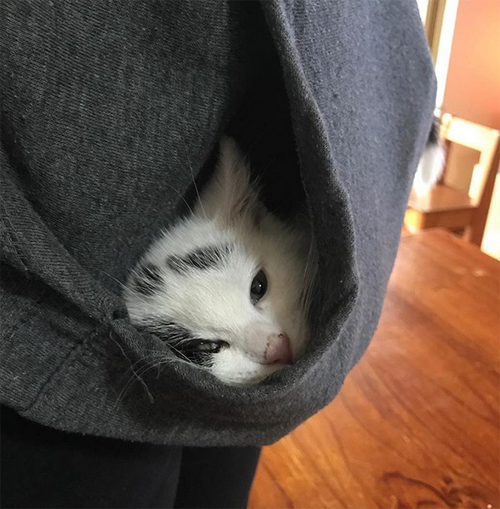 However, within a matter of days, Sue had formed such a strong bond with Winston that by the time the day of her surgery arrived, she knew there was no way she would ever be able to turn him over to another foster family.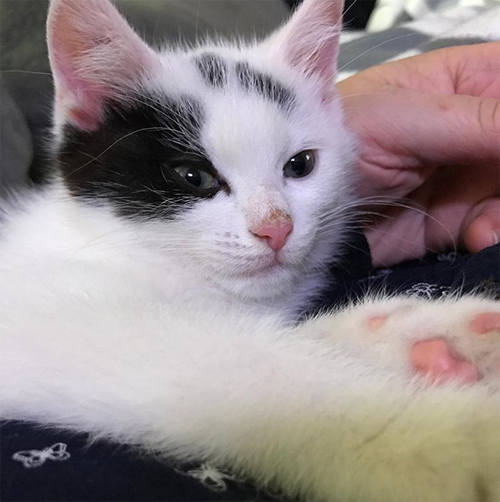 After all, Sue and her family already had one cat with a heart murmur, Tiger, who was found — along with his litter mates — in a sealed plastic bag when he was a week old. "I hand-raised Tiger and his siblings until they were ready for adoption," says Sue. "We all fell in love with Tiger and once he was cleared for adoption at six months old, we decided he wasn't going anywhere."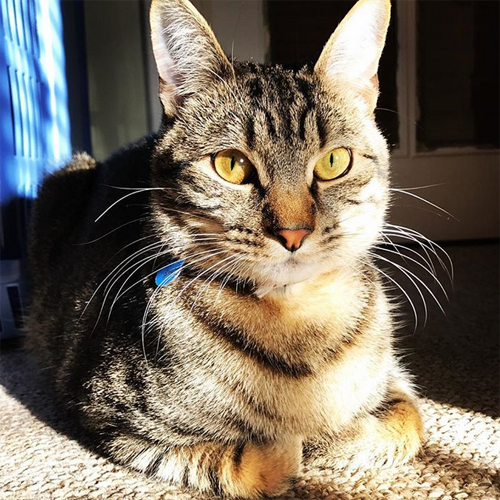 When Sue started fostering Tiger, his heart murmur was classified as grade 5, but his condition improved with time, and today, it is classified as grade 2-3. This experience showed Sue that there was hope for Winston, who had a grade 5 heart murmur caused by a mitral valve defect, even if the experts he'd seen weren't very optimistic. "His cardiologist said he'd be lucky to live to six months," remembers Sue. "I was determined he would be in a stable, loving family for as long as he has."
View this post on Instagram
Needless to say, Winston's foster family was thrilled when he celebrated his half birthday, and a few months later, the 10-month-old kitten was deemed healthy enough to be neutered, something Sue thought might never happen. "No one was sure how his body would cope with the anesthetic," explains Sue, "and he had the added complication of a cryptorchid — an undescended testicle — meaning he would need abdominal surgery too."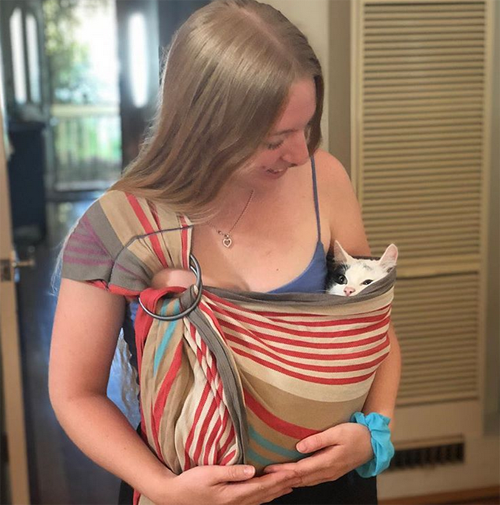 Fortunately, Winston made it through the procedures, although it took him longer to recover than a typical cat, in part because he managed to pick at his stitches despite wearing a cone, but also because he has a compromised immune system.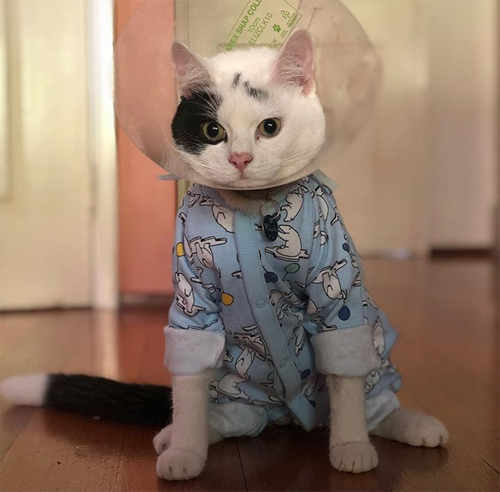 Winston, who turned two on May 5, 2019, has surpassed everyone's expectations, and on Mother's Day 2019, Sue's family surprised her by officially adopting this handsome boy on her behalf!
View this post on Instagram
With the help of daily medication, Winston is a fairly healthy cat, although he does have his ups and downs, including days when he feels very lethargic, has a poor appetite, and develops a cough. "His nose and gums are a good indicator as he goes very pale on bad days," says Sue, and due to poor circulation, he often has to wear clothing to stay warm.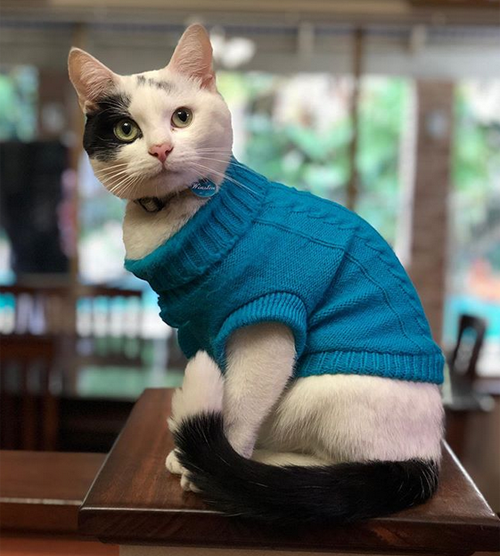 Fortunately, Winston isn't in any pain, and he's incredibly happy, especially because he loves his role as surrogate father to the kittens Sue fosters for Perth Rescue Angels. "He adores the foster kittens and spends time grooming them, playing with them, and teaching them how to cat," says Sue. "He's absolutely the best foster cat dad."
View this post on Instagram
However, because Winston has a weak immune system, the kittens have to be kept in quarantine when they first arrive at Sue's house to make sure they don't get this special boy sick, even if he's incredibly eager to welcome them to his home.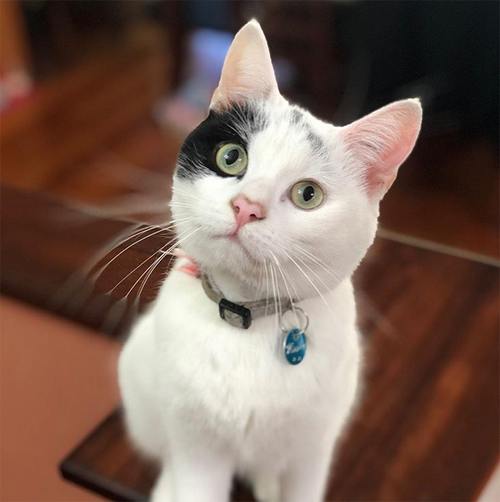 "He gets very excited when he's allowed to meet the kittens," says Sue. "He's so very gentle with them when they're tiny, and once they're older, he will discipline them as a mother cat would, helping them learn appropriate behavior."
View this post on Instagram
In addition to looking after his foster kittens, or "Winions" as they're affectionately known, Winston loves running on his cat wheel and playing with his Da Bird Wand Toy, proving this young cat has plenty of energy.
View this post on Instagram
While this two-year-old boy is full of life, Sue realizes Winston may not live as long as the average cat because of his heart murmur. However, she believes he — and other special needs cats — deserves a loving family just as much as any other kitty.
View this post on Instagram

"The cat's personality and how they fit your family is what's important, not how long they could live or how well their heart beats," says Sue. "I wish people were less afraid of opening their hearts to special needs cats. The amount of joy you get far exceeds the potential for hurt."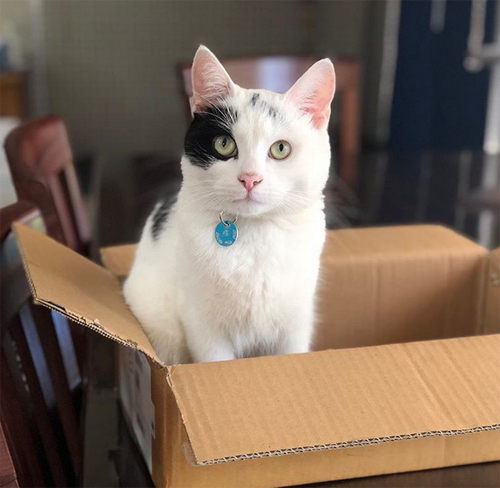 Winston, who was only expected to live six months, has given his mom a tremendous amount of happiness over the past two years, and Sue is so thankful she opened her home and her heart to this remarkable boy.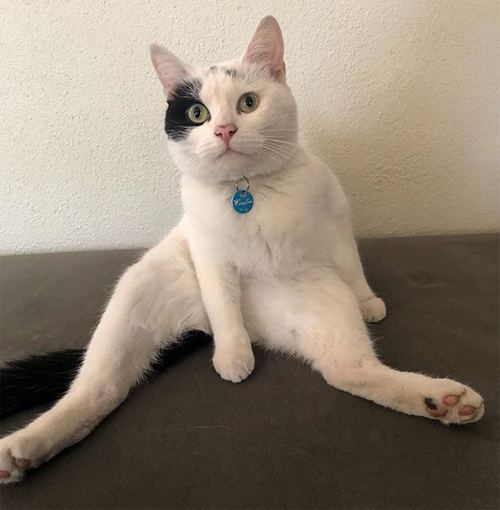 This special needs cat, who loves doting on his foster kittens, has made friends all over the world through social media, but there's no one Winston — who knows the sound of Sue's car and greets her at the front door — has a stronger connection with than his mom. "Winston is the perfect mix of loving, cheeky, chatty, funny and sassy," says Sue. "He really is something special."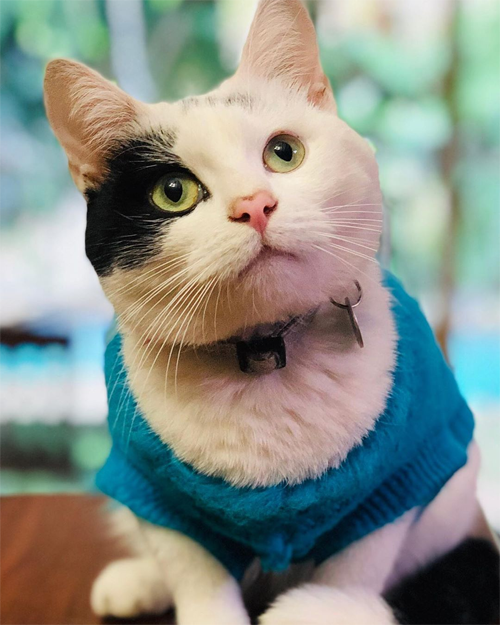 To learn more about this adorable cat, you can follow Winston on Instagram and Facebook.