When Danielle Barnhart, the foster coordinator at Best Friends Animal Society (BFAS) in Salt Lake City, Utah, learned a tiny Siamese kitten who appeared to have special needs had recently arrived at the organization's Kitten Care Center — along with five of his siblings — she eagerly volunteered to foster him and one of his litter mates.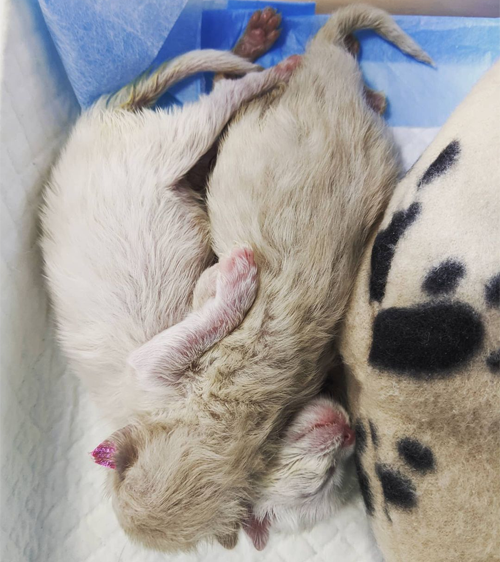 "West Valley City Animal Shelter, a local municipal shelter that we work closely with, called us on May 27, 2020, because they had found six 1-2 day old kittens, with mom nowhere to be seen," remembers Danielle.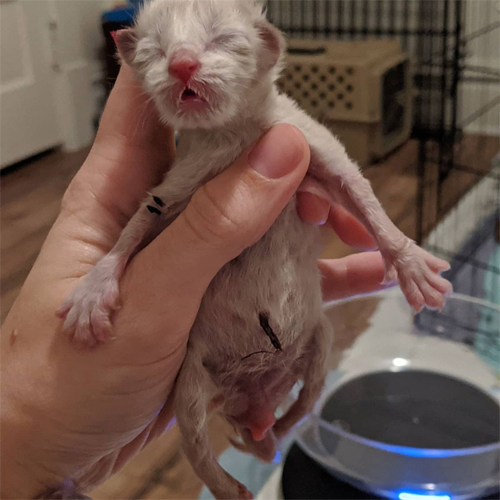 Due to the Siamese kitten's extremely young age and tiny size, it was difficult to be sure if he had special needs, but his hind legs appeared deformed. While working at BFAS's sanctuary in Kanab, Utah, Danielle had learned how to care for paralyzed and incontinent cats, but she'd never fostered a bottle baby before.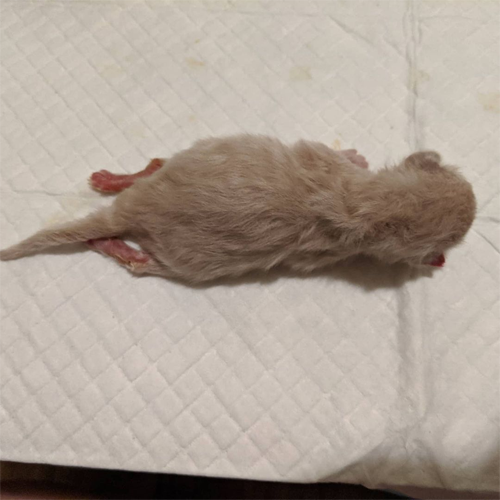 "I wanted to get that experience so I could more efficiently help our foster volunteers," explains Danielle. "It seemed like fate that a special needs bottle baby would come in the day I decided to take bottle kittens home."
View this post on Instagram
Given a list of the names of local food trucks to choose from, Danielle christened the tiny Siamese kitten Waffle Love and began taking care of him and his sister, Donut Kabob, the other cat from the litter she agreed to foster. While Danielle suspected Waffle would be incontinent, he didn't have any overt special needs the day he arrived at her home.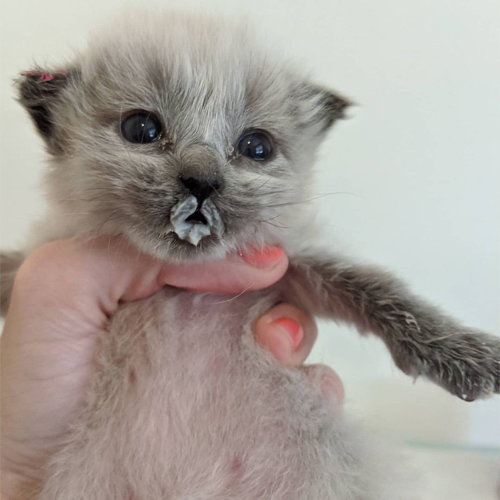 "He obviously had deformities, but since he was only a day or so old, no one knew for sure what would happen as he grew," says Danielle. "However, I just had a hunch he would be incontinent."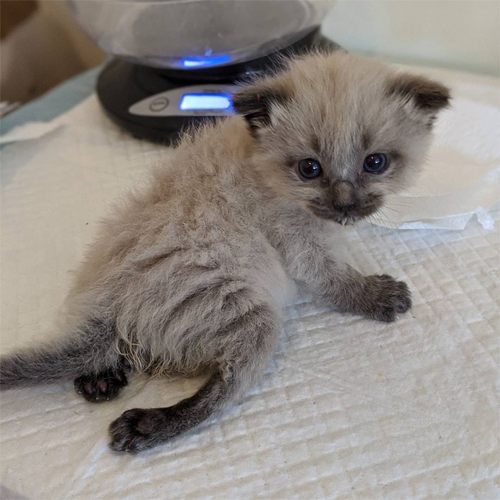 Danielle spent the next few months caring for Waffle like a typical kitten, feeding him formula via a bottle to help him grow and develop and then transitioning him to solid food. Over time, it became apparent Waffle was in fact paralyzed and incontinent, and when he had x-rays at three months old, they revealed a number of abnormalities.
View this post on Instagram
"He has severe deformities in the heads of his femurs as well as his pelvis, so his legs aren't attached to his hip sockets properly, among other things," says Danielle. "He likely also has issues in his lower spine which cause the incontinence."
View this post on Instagram
Without furthering imaging, such as an MRI, it's difficult to know the exact cause of Waffle's incontinence and paralysis. However, there is no reason to believe his special needs are the result of any sort of trauma. "Waffle was born this way," says Danielle.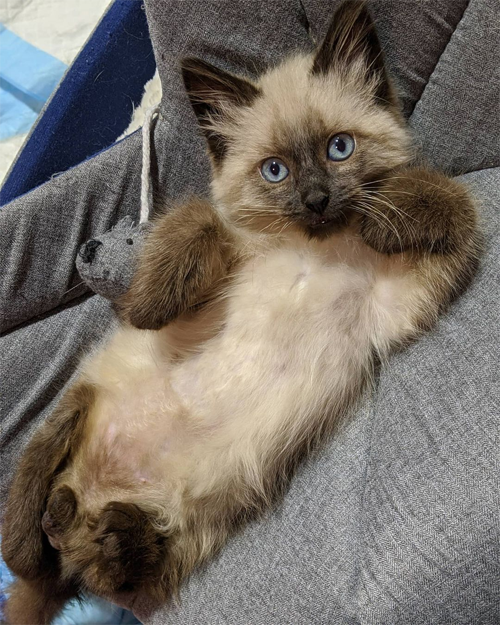 Fortunately, Waffle has no idea he's different, and he doesn't allow being paralyzed and incontinent to prevent him from being a typical kitten, just like his sister Donut. In addition to playing with toys, this adorable boy loves to wrestle with other cats, and he adores cuddling with people, especially his foster mom. "I've been taking Waffle with me to work since day one, so he's incredibly well socialized with people, cats, and even dogs," says Danielle.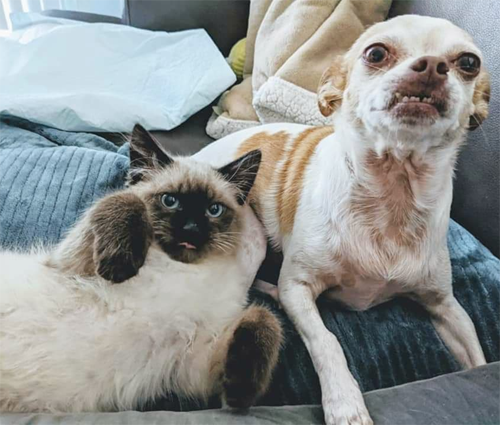 In addition to being extremely friendly, Waffle is incredibly strong, and he has no trouble getting where he wants to go. "Waffle has super beefy front legs from pulling himself up onto the bed and couch," explains Danielle, proving paralyzed cats are usually a lot more capable and independent than people often assume.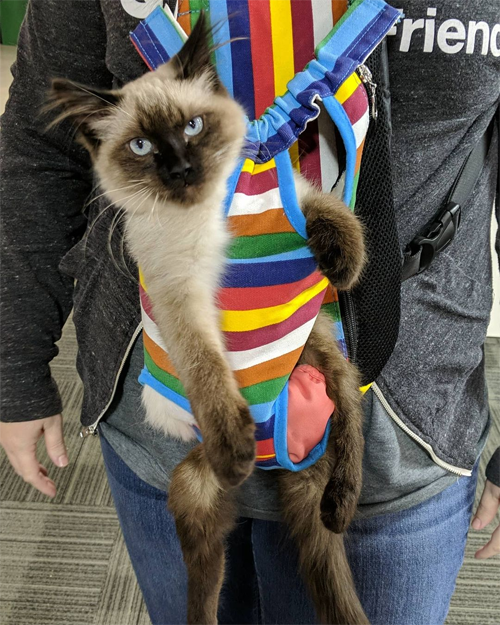 However, because he's both fecal and urine incontinent, Waffle has to have his bladder and bowels expressed multiple times a day. While many people think they wouldn't be able to express a cat, Danielle insists it's a skill that is relatively easy to master. "Anyone with a little bit of time and patience can learn to do it," says Danielle.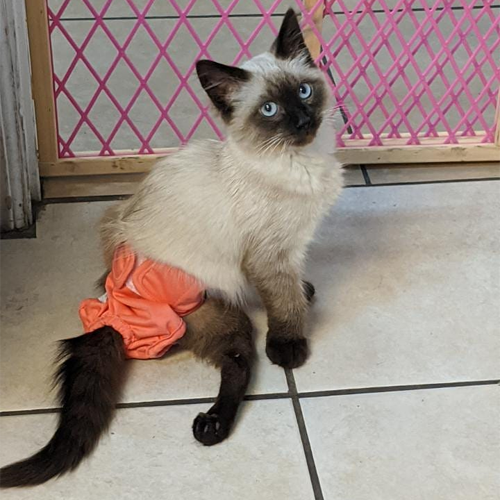 She's also found some people are reluctant to adopt an incontinent cat because they're concerned their care will require too much time. While Danielle acknowledges incontinent cats need a bit more care than average felines, she believes expressing Waffle three to four times a day isn't all that different from walking a dog.
View this post on Instagram
"You have to let your dog outside multiple times a day and an incontinent cat needs to be expressed multiple times a day," explains Danielle, "but you don't have to put on shoes to express your cat!"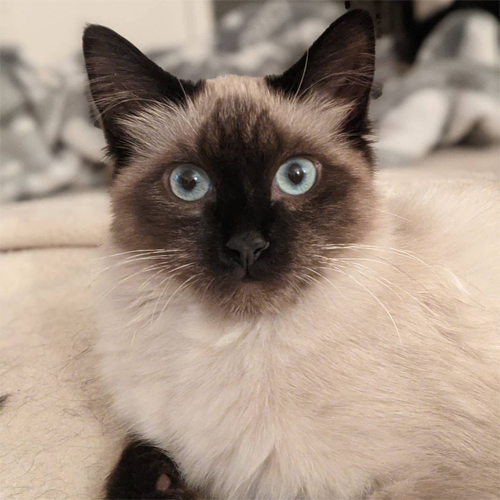 Danielle also believes it's incredibly important to have friends, coworkers, or family members who are willing to help, otherwise caring for an incontinent cat could feel overwhelming at times. Fortunately, Danielle taught some of her coworkers how to express Waffle, so they can take care of him when she goes out of town or simply needs a bit of a break. "It's nice to have a support system in place," says Danielle.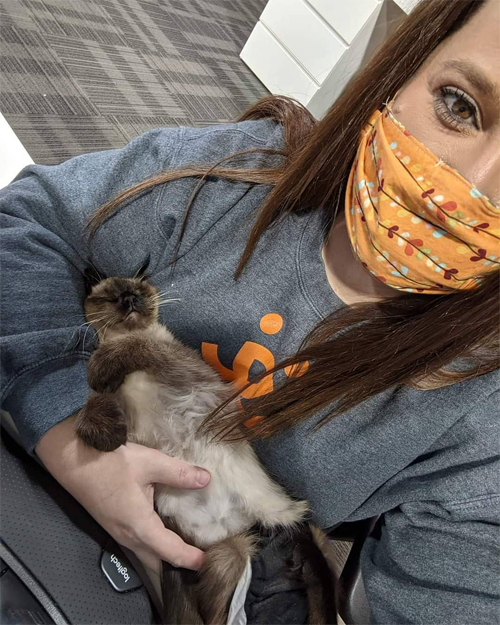 While Waffle is thriving in his foster home with Danielle, the ultimate goal is for him to get adopted by someone who is willing and able to provide him with the special care he requires. Even though it may take some time, Danielle is confident this wonderful boy will find a home with people who love him just as much she does.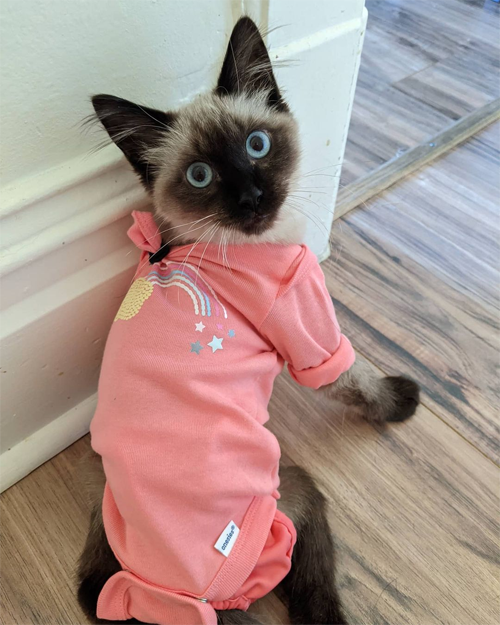 "I adore this little kitty and am constantly impressed by his strength, resolve, and spirit," says Danielle. "He is truly an advocate for special needs cats because he lets nothing get in his way and has the most amazing personality. He makes me laugh every day and keeps me on my toes."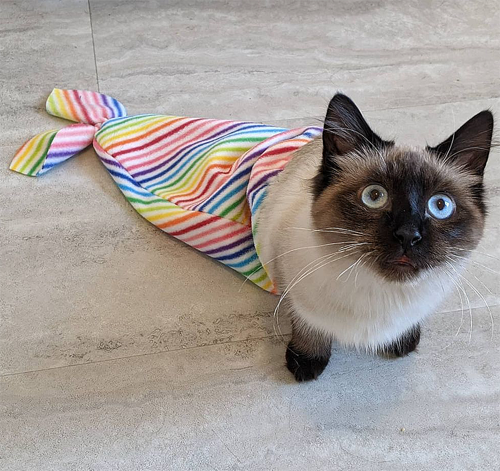 To learn more about this adorable kitten, you can follow Waffle on Instagram.
If you'd like to adopt Waffle, you can complete an application.