When Andreza Pereira visited her parents' farm in Brazil in November 2018, she discovered a cat had given birth to a litter of five male kittens on the property just 15 days earlier. While all of the two-week-old kittens were adorable, one of them stood out to Andreza because of his unique face.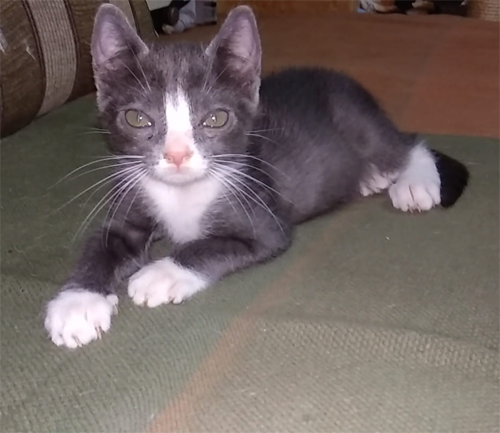 "The days passed and I always saw him with my mother and found him beautiful and different," remembers Andreza, but she didn't know the reason behind the grey and white cat's unusual appearance.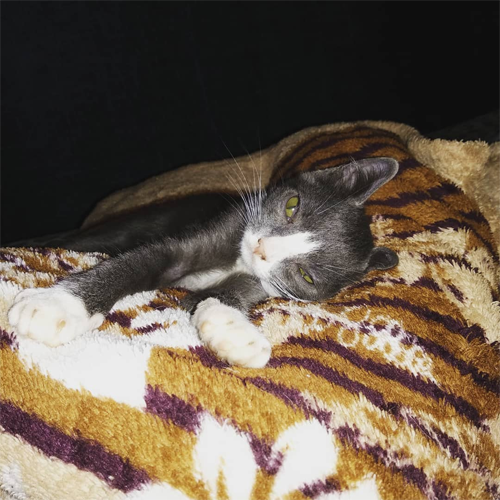 However, when Andreza took her dog to the vet, she mentioned the unique feline to the doctor. "I commented that a very different kitten was born in my mother's house and that he looked like a fish," explains Andreza. The veterinarian showed her pictures of lots of different cats who all looked like the young feline, and she told Andreza the kitten was most likely born with chromosomal abnormalities.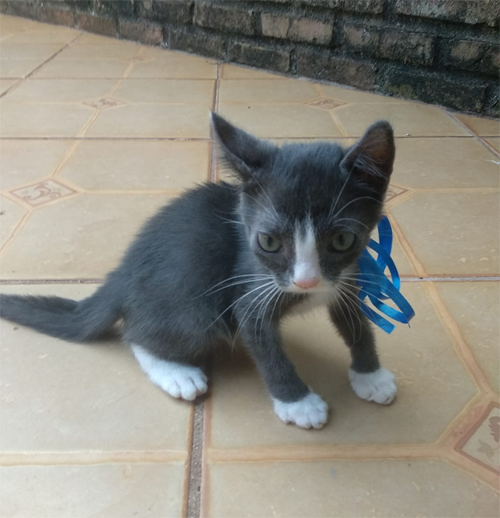 "The vet explained to me that animals with chromosomal abnormalities need special care and that he would not be able to survive without this dedication," says Andreza. "He needed me." Andreza left the vet's office and immediately went to her parents' home to collect the special needs kitten. She brought him back to her home in Palestina, São Paulo, Brazil, and she named him Tommy.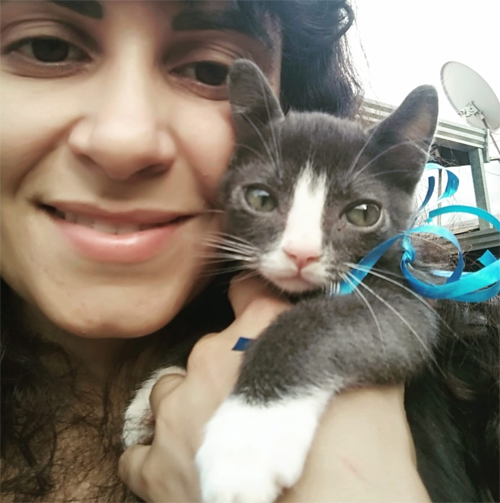 Despite his unique appearance, Tommy was a pretty typical kitten, and he quickly bonded with Andreza and her family. However, over time, he developed mobility issues, making it difficult for Tommy to get around like the average feline. "When I got him he was still walking — with difficulty — but he was walking," explains Andreza, but then he started having trouble using his back legs and then his front limbs.
View this post on Instagram
Thankfully, Andreza took Tommy to the vet, and he began undergoing treatment to help him regain his mobility, which he continues to this day. "He undergoes treatment fortnightly with acupuncture and other therapies to relieve back pain," says Andreza.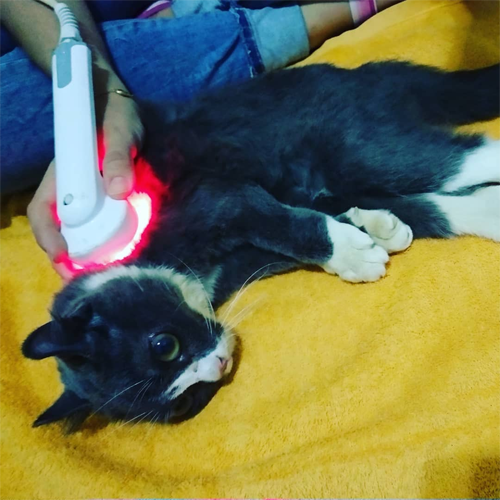 Even though Tommy is still unable to move like a typical cat, this special boy gets lots of enjoyment out of life. "He loves to watch birds and his brothers playing," says Andreza, and while Tommy needs more assistance than the average feline — including help with eating his meals — his mom definitely doesn't mind.
View this post on Instagram
"Many people say that it is not worth it to devote time and money to a sick animal," says Andreza, but she is happy to give Tommy the extra care and attention he needs.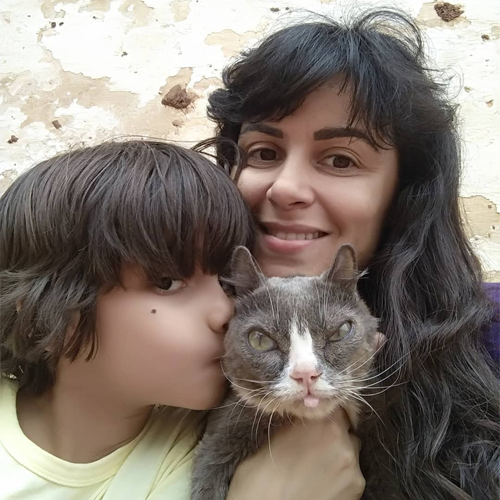 She's also encountered people who think Tommy and other cats with chromosomal abnormalities are unattractive because of their unique looks, but Andreza definitely doesn't agree. "This is the worst mistake because they are beautiful and unique," says Andreza, and special needs cats like Tommy need good families even more than typical felines. "They cannot survive alone and need love and care."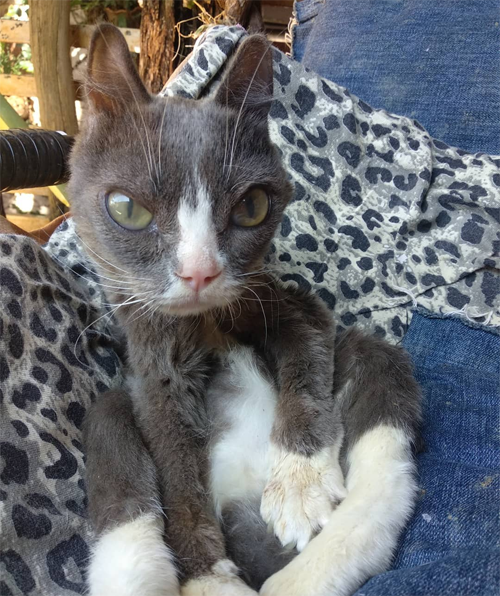 Fortunately for Tommy, he has a wonderful forever home, and Andreza is doing everything she can to give him the happy life he deserves. While it's impossible to know how long this special boy will live, his mom is so dedicated to him that Andreza is unable to even think of her home or her family without Tommy.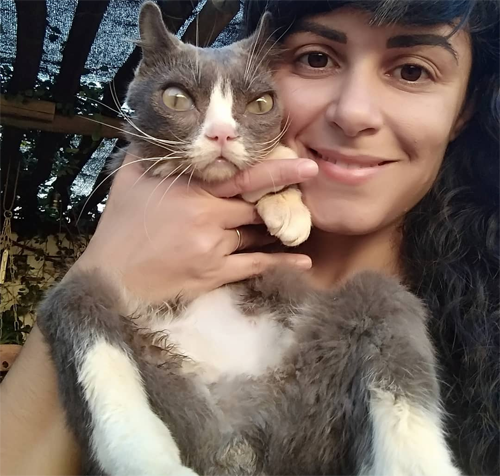 "Tommy is everything to me," says Andreza. "He's my son and I love him unconditionally. I can't imagine my life without him. I don't know how I'll live if I lose him one day."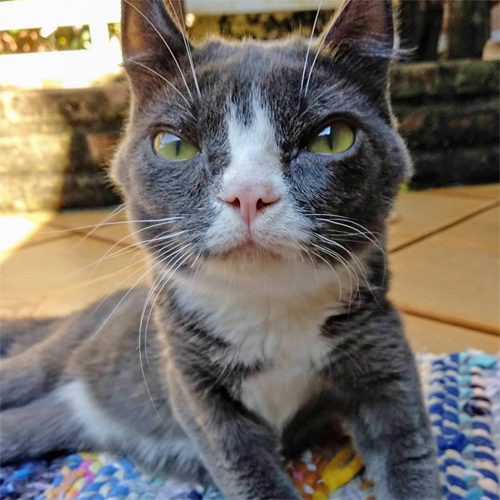 To learn more about this handsome cat, you can follow Tommy on Instagram and Facebook.