When Rachel received a photo of Bubbles, an adorable black kitten with cerebellar hypoplasia (CH), from her boss, the owner and manager of Steel City Alley Cats Coalition (SCACC), she was instantly smitten with the fluffy special needs cat. "She was absolutely killer cute," remembers Rachel, "and I immediately thought, 'That one is going to steal my heart.' "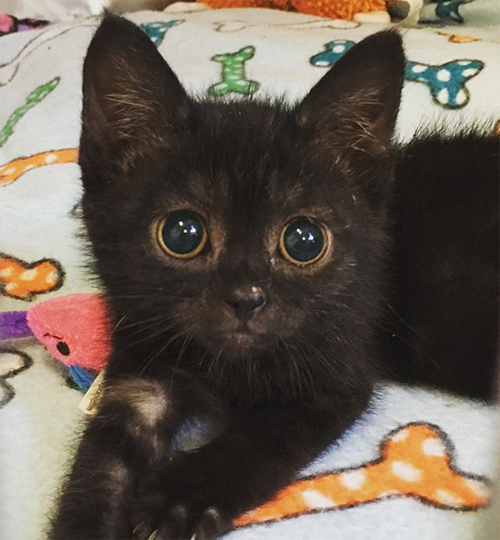 Rachel, who lives in Denver, has fostered more than 200 cats for SCACC — an animal welfare organization in Pueblo, Colorado — with a focus on caring for those who are sick, at-risk, or have special needs, so when her boss asked her to foster Bubbles, she eagerly agreed.  "I have always fostered very sick and dying kittens, doing my best to increase their chances of survival with such a rough start in life," explains Rachel.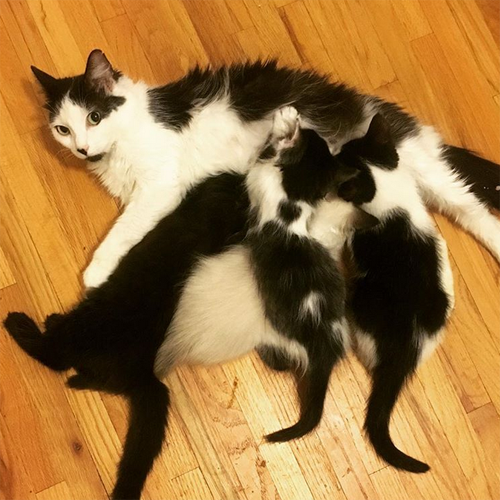 Rachel's love affair with special needs cats began with Weeble, an incredibly handsome black cat with cerebellar hypoplasia, a non-progressive neurological condition that affects balance and coordination, who looked strikingly similar to Bubbles when she met him for the first time.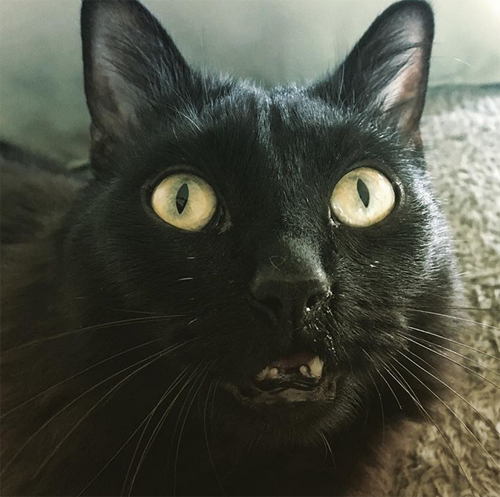 "The shelter asked if I could take a kitten who could not walk," remembers Rachel. With her help, Weeble's mobility improved dramatically, and Rachel was confident she would be to work the same magic with Bubbles.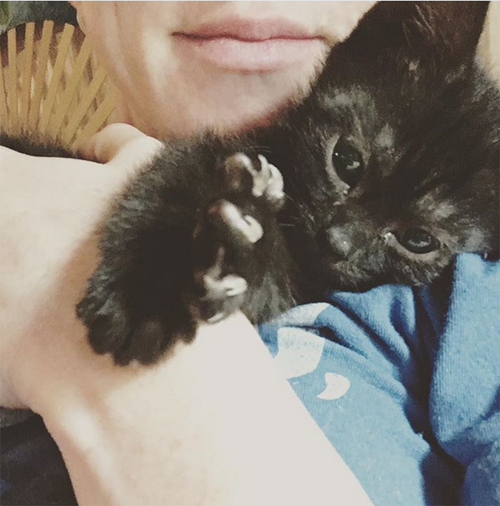 On July 1, 2018, Rachel met Bubbles — who was six weeks old at the time — in person, and she and the young kitten had an instantaneous connection. "The first time I met her, she had recently had a seizure, and her eyes were fully dilated, making her look like a little anime kitten," says Rachel. "I scooped her up, and she trusted me immediately."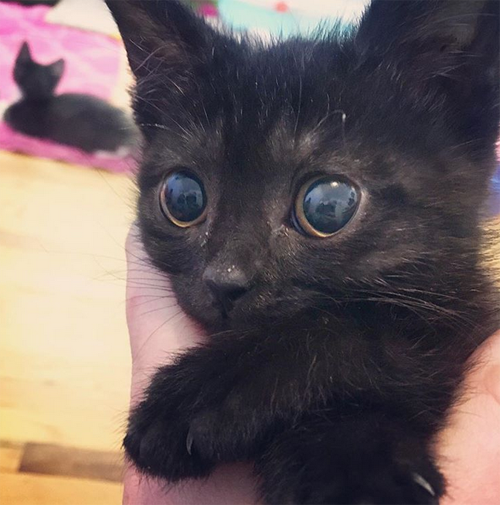 Bubbles, the only survivor in a litter of six, had already been through a lot in her young life, losing all of her siblings to panleukopenia, an extremely contagious virus that is often fatal, especially when it affects kittens. While she survived the life-threatening illness, Bubbles was left with moderate cerebellar hypoplasia, as well as epilepsy, and much of her six weeks of life had been spent spent battling one medical issue after another. "She fought through the terrible sickness, lost everyone she loved, and has had to re-learn how to be a kitten," says Rachel.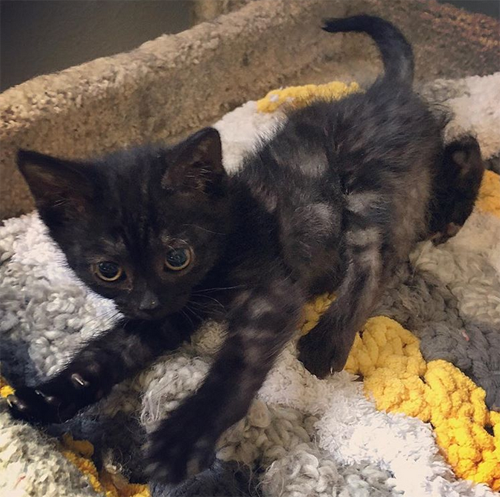 Fortunately, her foster mom and Weeble — who Rachel ended up adopting — were ready to teach Bubbles how to enjoy life, as well as assist her in her social, mental, and physical development. "I knew I could help Bubbles learn to walk, eat on her own, and even learn to play," says Rachel.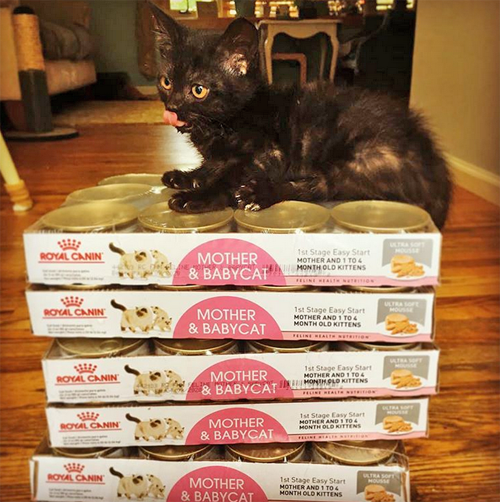 Right away, Weeble, who is often a father figure to Rachel's foster kittens, took Bubbles under his wing, and nearly six weeks later, this adorable girl has made herself at home. "Bubbles fits right in with the rest of the crew at my house," says Rachel, and while this special needs kitten isn't as active as a typical cat her age, her foster mom thinks that's just her personality, not a result of cerebellar hypoplasia.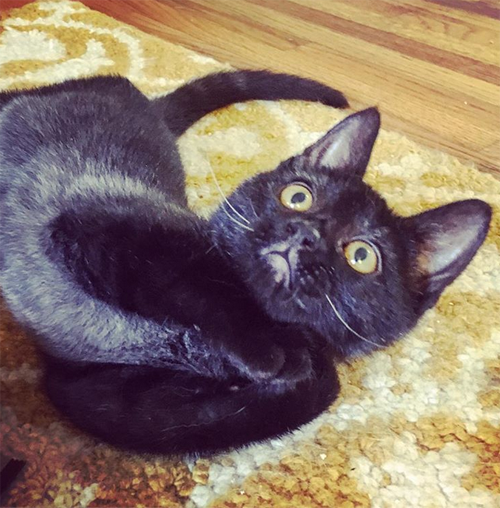 "Her spirit animal is the sloth so the CH has not slowed her down, as she would rather sit and watch what is going on anyway," explains Rachel. "She is rather lazy, but can get where she wants to go if she needs to!"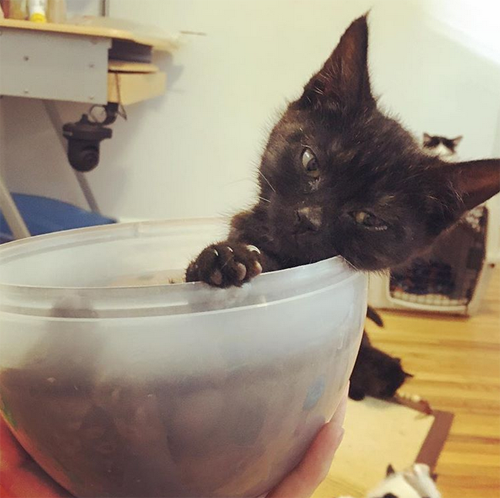 While Rachel's other foster cats are usually on the move, wrestling and playing with one another, Bubbles is much calmer, often opting to cuddle with her foster mom in favor of roughhousing with her fellow kittens. "Bubbles is an excellent cross stitch partner," says Rachel. "She always leaves all the thread alone, and keeps me company on the sofa when it is TV time."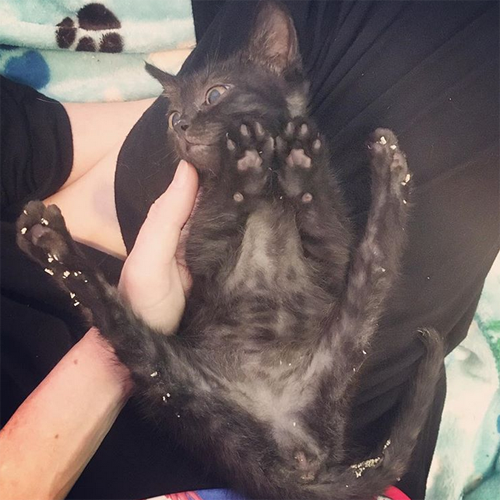 Still, Bubbles enjoys the occasional play session — "She does love a good box and crinkly toy," says Rachel — but she's definitely at her happiest when she's in the arms of her foster mom — or anyone else for that matter. "She loves to be held," says Rachel. "Anyone can hold her, and she is always purring."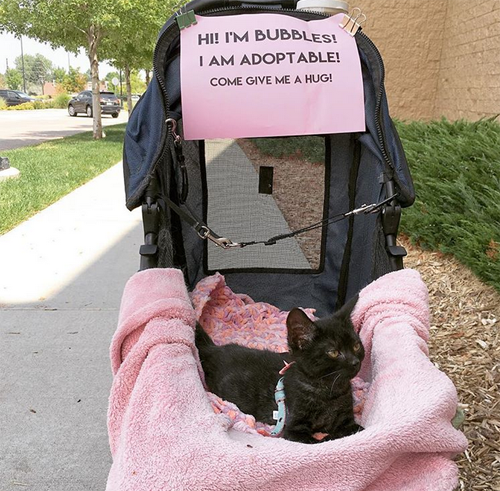 To anyone who has met Bubbles in person, it's incredibly obvious that she's an extremely happy young cat, but Rachel still encounters people who treat her with sympathy and pity when they see her for the first time. "The first thing everyone always says is 'Aw, that poor thing,' " says Rachel. While she knows that they usually mean well, Rachel is adamant that Bubbles — and other cats with cerebellar hypoplasia — needs to be nurtured, not pitied. "There is nothing to feel bad about!" says Rachel. "They love their life, and are not in pain."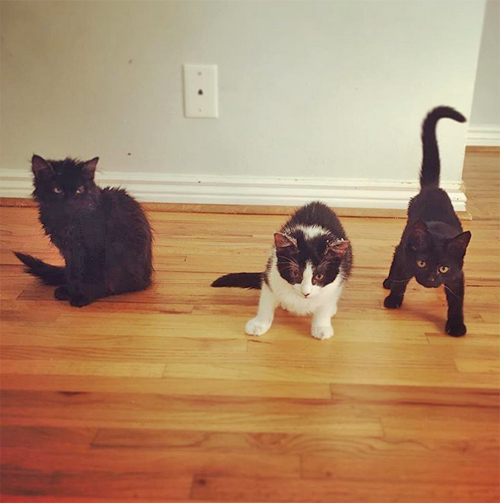 Having fostered lots of cats with cerebellar hypoplasia, Rachel has found that while they might be wobbly, or even unable to walk, kitties with the condition really aren't all that different from the average feline. "I wish people would stop focusing on what is wrong — and feeling sorry for what is wrong — and see the wonderful life and spirit of the animal," says Rachel.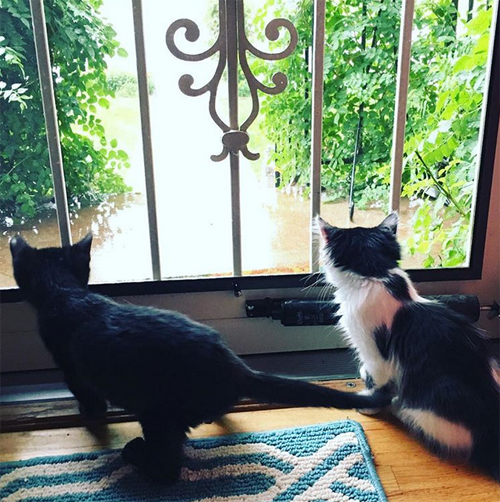 However, even Rachel has to admit that Bubbles, Weeble, and many of the other CH cats she's known do stand out from their kitty counterparts in another significant way. "I find that CH kitties are more caring and mindful than other kitties," says Rachel. "They have such intense love and faith in the humans in their life, making every moment count."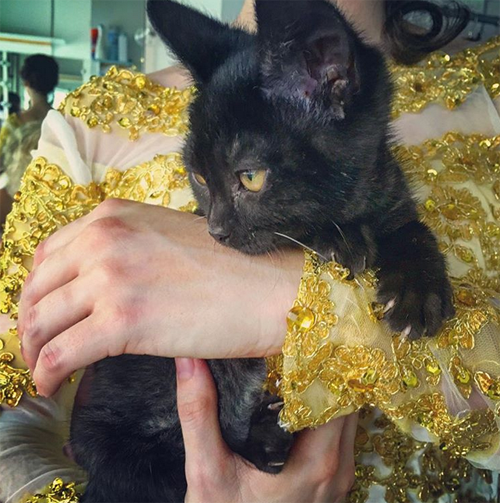 While Bubbles and Rachel have known each other for less than two months, they've developed a unique bond during this time, allowing them to communicate with one another without even making a sound. "She just give me a cute look and I can typically guess what she wants, like handing her toy back to her that another kitten has stolen," explains Rachel.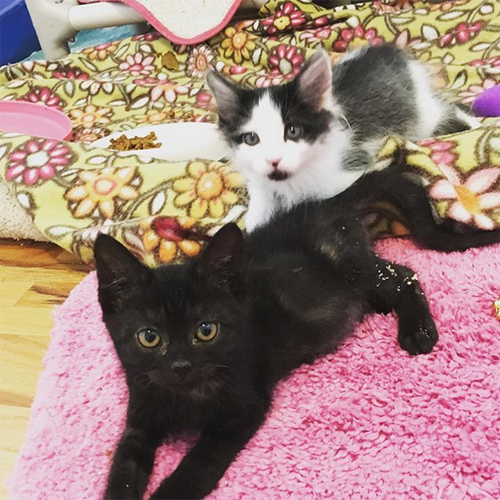 Without a doubt, these two have a very unique relationship, one that is built on an understanding of each other's struggles and an appreciation for one another's strengths. "I have a disability as well, and people get caught on what is wrong, instead of seeing how much I love life," says Rachel.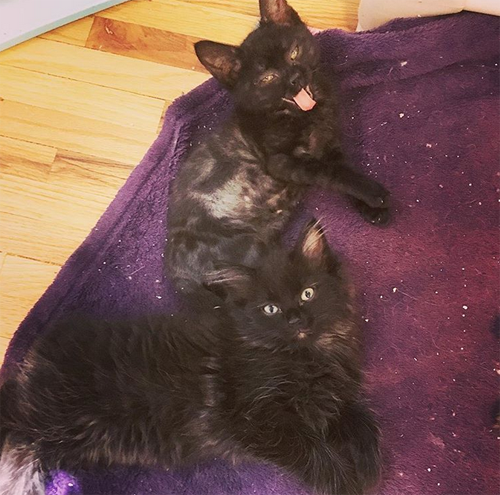 Like Rachel, Bubbles loves life, and her sweetness and positivity has allowed her to overcome the many obstacles she's faced in her three months of life, making her a constant source of joy and inspiration. "She is wonderful," says Rachel. "I love sharing her life with others, as everyone always smiles when they meet her. I am so happy to have met her and have her in my life."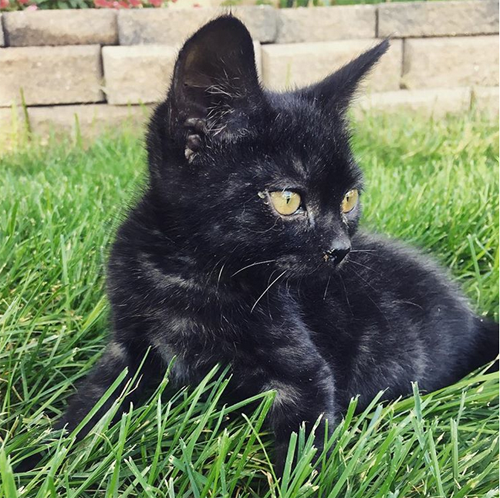 To learn more about this adorable kitten, you can follow Bubbles on Instagram.