On September 22, 2016, Alejandra Mar and her roommate discovered a trash bag in the yard of their home in Bogota, Colombia, and when they opened it, they discovered a pair of 4-week-old kittens. "Once we opened the bag and saw them, we melted in love," remembers Alejandra.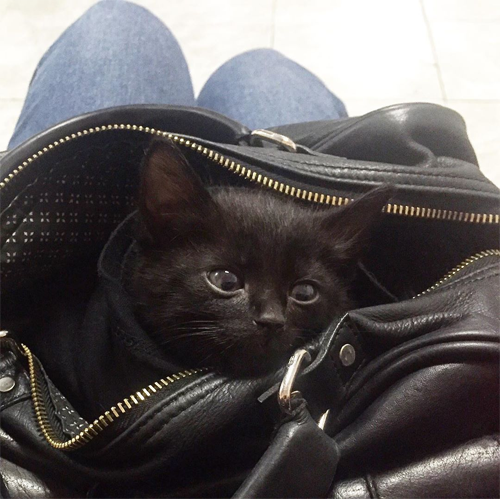 While Alejandra and her roommate were smitten with the kittens, they had no idea how they ended up on their property, so they checked their home's security camera. "We could see that the bag was thrown into the garden in a very violent way," says Alejandra, but both of the cats appeared to be unharmed and in relatively good health.
View this post on Instagram
Even though she wasn't planning to adopt a pet, Alejandra felt as though she had no choice but to keep one of them, a tiny black kitten she named Nebula. After all, shortly after she and her roommate rescued the pair, they placed the young cats on the floor in an empty room, and Nebula walked right up to Alejandra and laid down on her foot. "He basically chose me in the cutest possible way," explains Alejandra.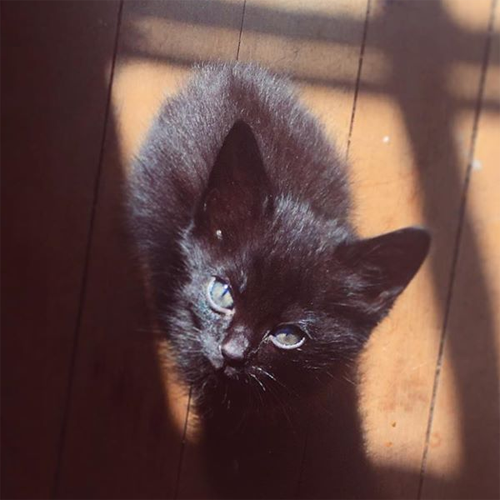 Initially, Nebula appeared to be a typical cat, but over time, he began having vision issues, and he eventually developed corneal edema. Sadly, Nebula lost his vision as a result, and no one has been able to determine exactly why he developed the condition, which is characterized by a buildup of fluid in the eye, causing swelling of the cornea.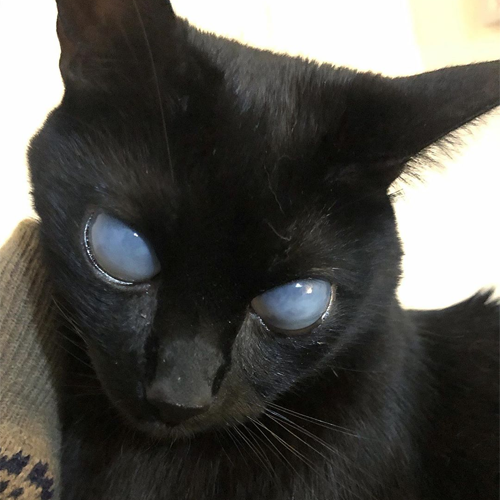 "After visiting multiple veterinarians, and hypothesizing about his eyesight, we think that the hit he received in the bag — or maybe something genetic — may have been the cause," says Alejandra.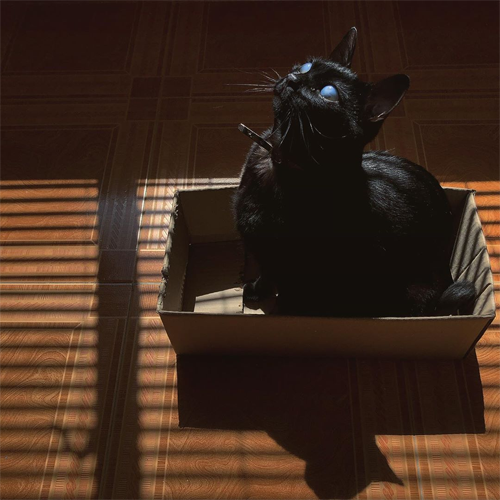 When Nebula was just two years old, Alejandra came very close to having him put to sleep because she was extremely concerned about his quality of life. "Right after one of his surgeries [to treat his corneal edema], he developed a terrible rash, he didn't eat, he couldn't even go to the bathroom; all of this while his eyes were sewn shut," remembers Alejandra.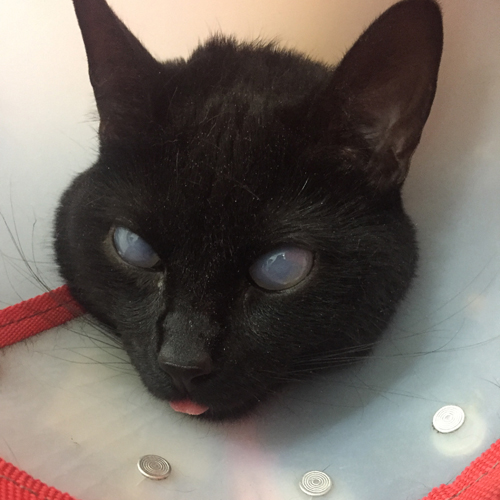 Fortunately, when Alejandra adopted Dali, a Siamese cat, Nebula's health immediately improved, and two years later, he's doing great!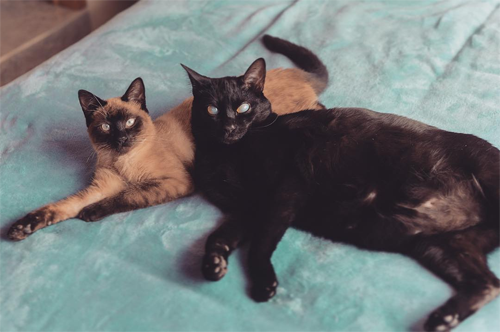 While he is unable to see, Nebula is a very active and independent boy, and he has no trouble getting around his home. "People think that blind cats are hopelessly lost and just can't locate themselves, nor their surroundings," says Alejandra, but that definitely isn't a problem for Nebula — or a lot of other cats with impaired vision. "Blind cats are really adaptable — their noses and whiskers help them a lot to locate themselves and the humans around them."
View this post on Instagram
However, because blind cats create mental maps of their environments, Alejandra tries not to rearrange her furniture too often, as this could be confusing to Nebula. Thankfully, Alejandra hasn't had to make any other special accommodations for Nebula, and despite being blind, he's a pretty typical cat. "He's very sleepy and cuddly, so he has a very peaceful nature," says Alejandra, "and when he walks, he's super fancy and elegant."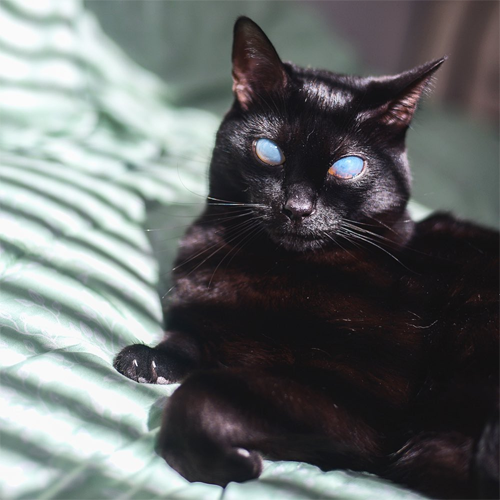 Nebula also enjoys wrestling with his brother Dali and hanging out in front of the windows in his home, taking in the smells and sounds that come in from outside. While it's obvious Nebula isn't all that different from the average feline, the bond he and his mom share is incredibly special, and Alejandra believes this handsome blind cat has helped her just as much as she's helped him.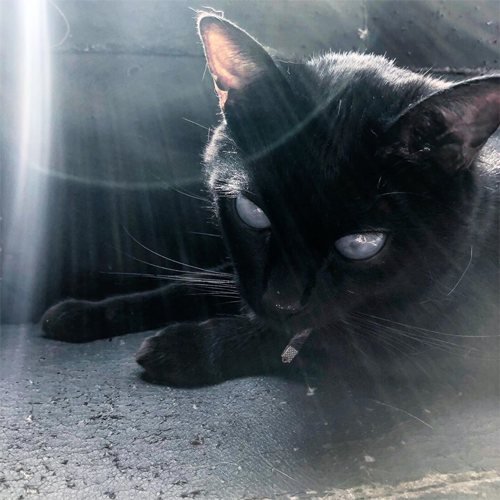 "His strength and tranquility inspire me every day in ways I can't describe without crying," says Alejandra. "When he faces me, I feel his gratitude, and I'm sure he thanks me for being patient when he reached rock bottom. He teaches me how to be a better person, a more caring and empathetic being, because he is incredibly kind and sweet towards everyone who knows him."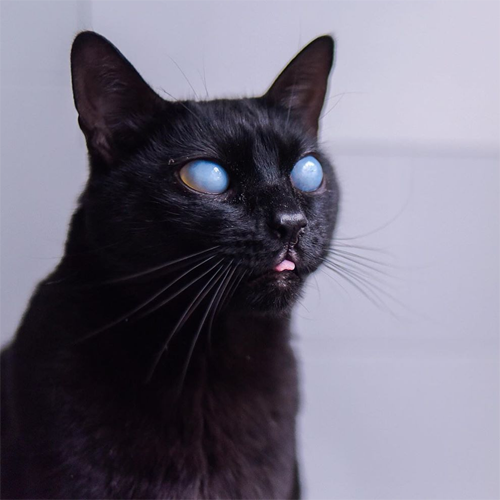 To learn more about this handsome cat, you can follow Nebula on Instagram.