When Clara saw a post on social media about a kitten with a severe eye infection who'd recently been rescued from the streets by Maullando Libre, she immediately felt a connection with the sickly feline, so she contacted the animal welfare organization. "From the first moment they told us that he would probably be blind all his life," remembers Clara.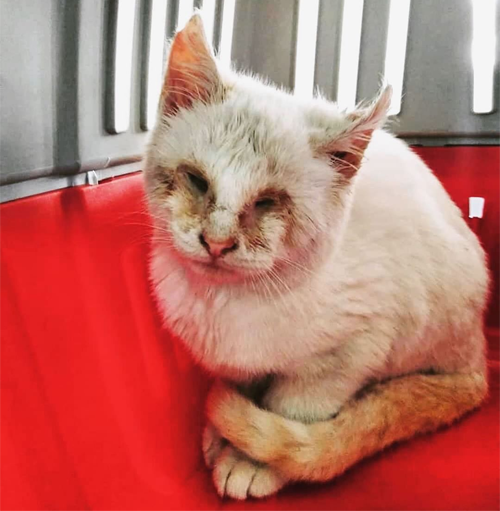 While other people might have been discouraged by the prospect of adopting a special needs kitten, Clara was up to the challenge because she already had Once, a blind rescue cat.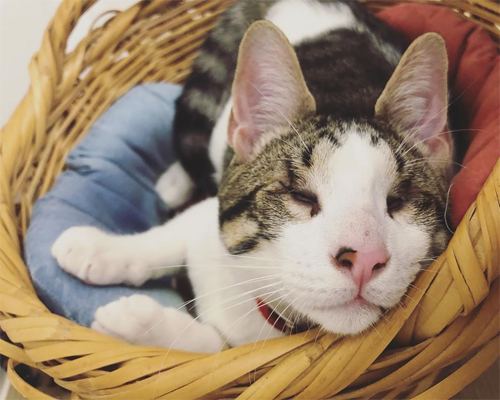 However, the kitten — who had spent his entire life on the streets before he was rescued by a shelter volunteer when he was three months old — wasn't healthy enough to be adopted when Clara saw him for the first time in September 2019. "He had a serious eye infection caused by the herpes virus that almost led him to death," explains Clara. "He also had mites, a respiratory infection, fungi, parasites, and fleas."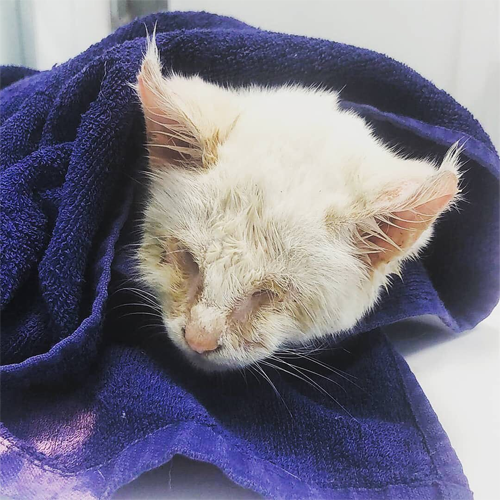 Thankfully, Clara was happy to wait until the young cat's health improved, and the ginger and white kitten spent three months at the vet, receiving various treatments in order to save his eyes.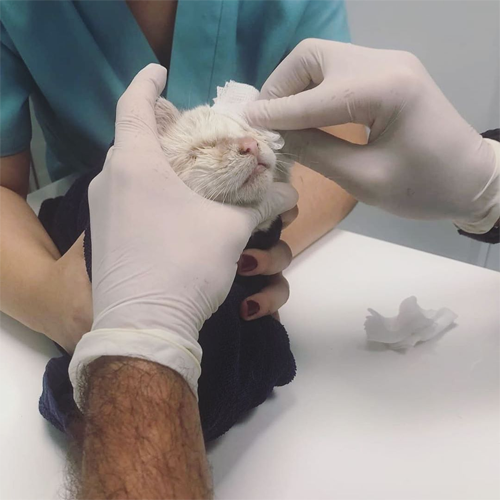 However, over time it became apparent the infection had irreparably damaged his eyes, and they eventually had to be surgically removed. "Many people thought it would be best to euthanize him, because they think that a blind cat can never be happy," says Clara, but she was confident the young feline would still be able to thrive.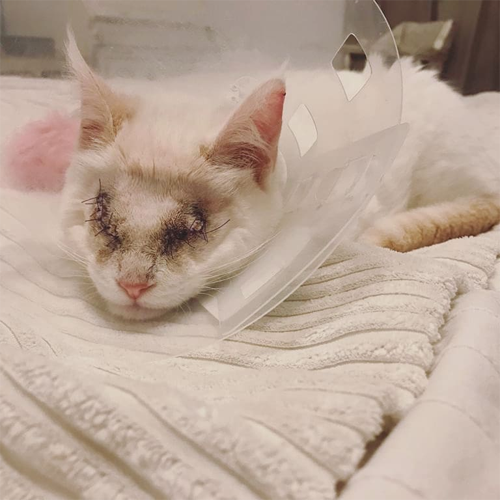 Eventually, the little blind cat recovered from the procedure, and in January 2020, Clara was finally able to bring him to her home in Málaga, Spain. In order to give the adorable ginger and white kitten a new name to go with his new life, Clara named him Siete, the Spanish word for seven, because in certain regions of Spain people believe cats have seven lives. "And for being the lucky number," Clara adds.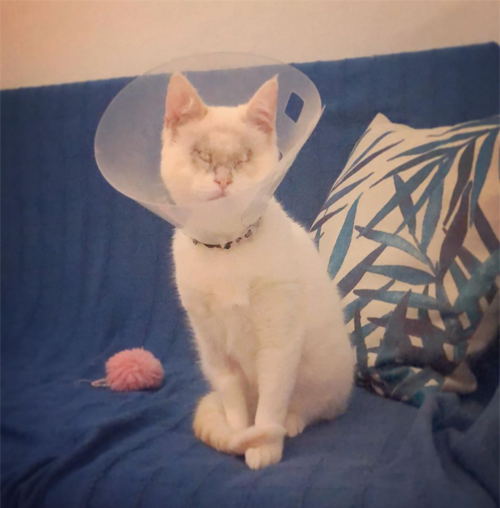 Despite being unable to see, it didn't take long for Siete to adjust to his new home, but he did have a few challenges figuring out how to go up and down the stairs in Clara's house. "At first he had a few stumbles, but in a very short time he learned to always go down by the inner side of the stairs," says Clara.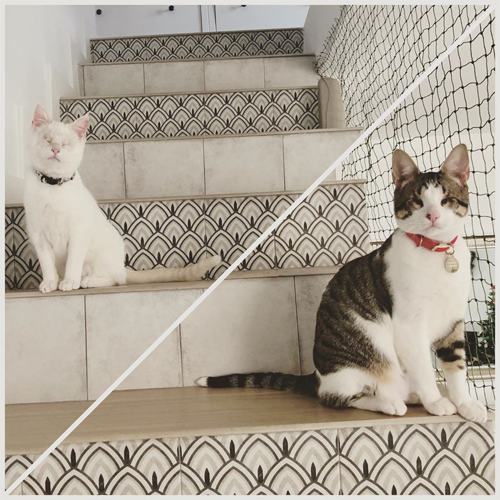 Five months later, Siete is doing great, and while people often assume blind cats need more care than the average feline, that definitely hasn't been the case for this special boy or a lot of other visually-challenged kitties. "They can be happy cats and they learn to cope easily — they just need a little more time," says Clara. "Siete is even capable of hunting flies!"
View this post on Instagram
In addition to hunting flies, Siete enjoys playing with his toys and sunbathing in the courtyard of his family's home. He also loves spending time with Once, his blind adoptive brother, proving Siete is a pretty typical cat despite being unable to see. "Blind kittens have a lot of difficulties getting adopted," says Clara. "I want to show the world that blind kittens can be happy and self-sufficient."
View this post on Instagram
Without a doubt, Siete — who lost his vision to an infection he contracted while living on the streets — is very playful and independent, and Clara is so thankful she made the decision to adopt this sweet and affectionate boy. "He likes to give his humans a lot of love," says Clara. "He means everything to us, and we cannot be home without his company."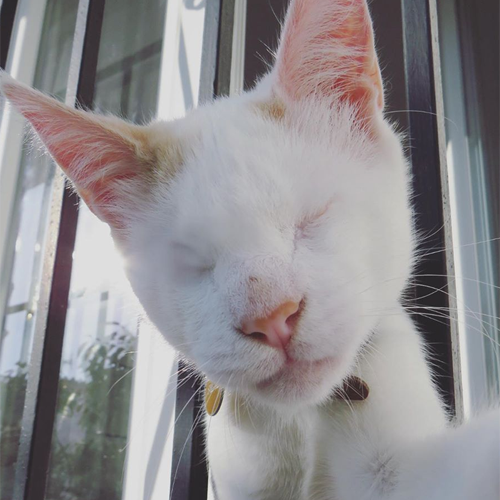 To learn more about this adorable kitten, you can follow Siete on Instagram.