Jamie Moore was browsing a Facebook group about cats with paralysis when a post about Sly, an adorable black and white kitten in Mozambique, immediately grabbed her attention.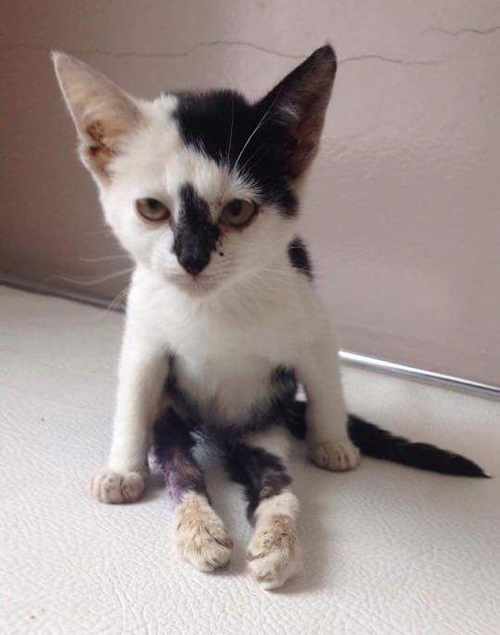 "She was hit by a motorbike and found dragging herself on a sidewalk," explains Jamie. "She was saved by an amazing rescue; however, vet care is very limited there, and adoptions are few and far between."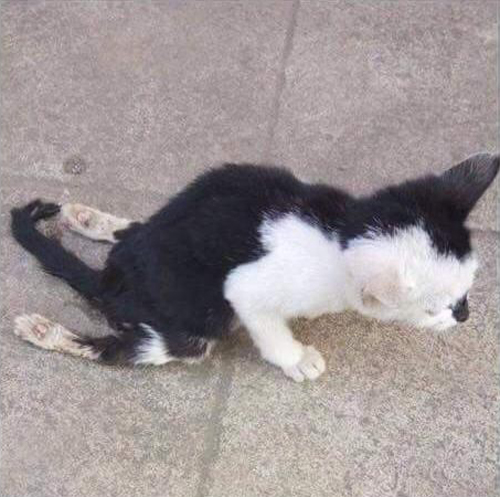 Consequently, PATA, an animal rescue based in Mozambique, was looking for someone in the United States who would be willing to adopt Sly, and Jamie — who lives in Mason, Ohio — thought she might be able to give the paralyzed kitten the home she deserved.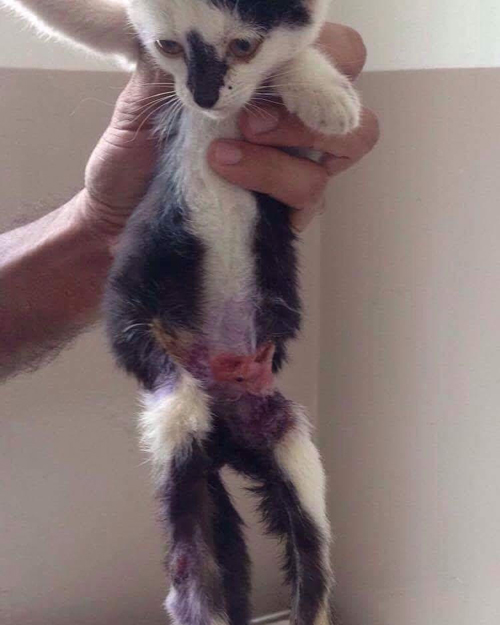 After all, Jamie already had four other special needs cats, including two with paralysis, when she learned about Sly in June 2017, so she was confident she would be able to provide the 6-month-old cat with the love and care she needed to thrive. "I fell in love with her the minute I saw her," remembers Jamie. "However, I really didn't think I would be able to get her."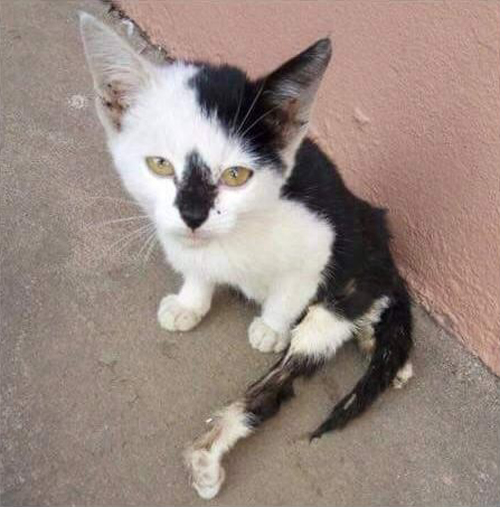 While she didn't know how Sly would get from Mozambique to Ohio, Jamie reached out to the rescue, and the organization allowed her to chat with the special needs kitten's foster mom via Skype. Jamie must have made a good impression, because just a few days later she discovered that the rescue had chosen her to adopt Sly!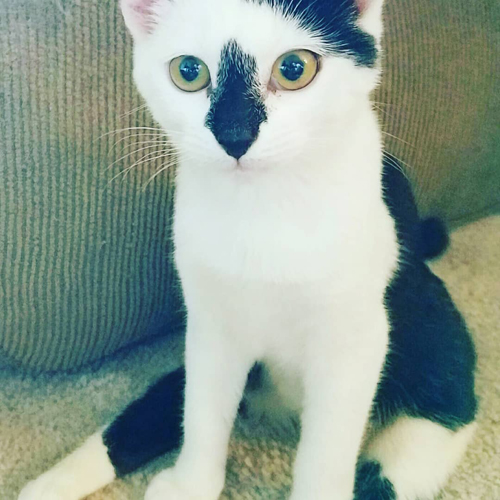 In June 2017, Sly began her long and arduous journey from Africa to her forever home in the United States, making her a world traveler at just six months old. "She had an eight hour train ride from Mozambique to Johannesburg; then a flight to Amsterdam with a 24 hour layover there; and then a flight to Detroit," explains Jamie. "I had to work the day she arrived, so she was picked up by a volunteer from the transport group Imagine Home."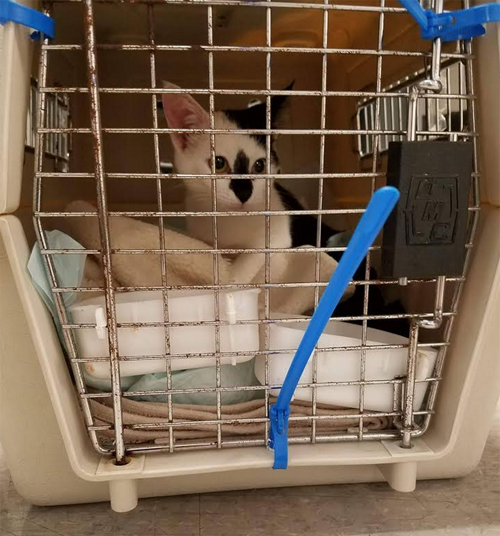 After a week with a volunteer from Imagine Home, Jamie finally got to meet Sly face to face, and it's a special day that she vividly remembers. "When I met her in person it was almost surreal," says Jamie. "This beautiful girl that I fell in love with who was across the world was finally with me."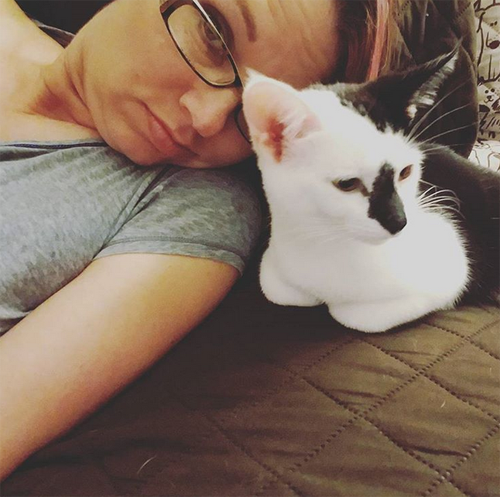 Sly had a special connection with her new mom right away, and it didn't take her long to make friends with Jamie's other cats, including the kittens she fosters for her local rescue. More than a year later, Sly is doing extremely well, and she loves to nurture the kittens Jamie brings home.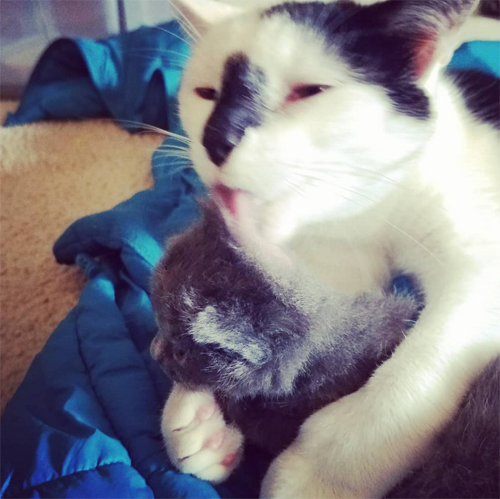 "She is obsessed with foster kittens and loves playing mom to them," says Jamie. "She actually is kind of mother hen to everyone. If any cat — or even her doggy sister — comes by her, they automatically get a long bath from her."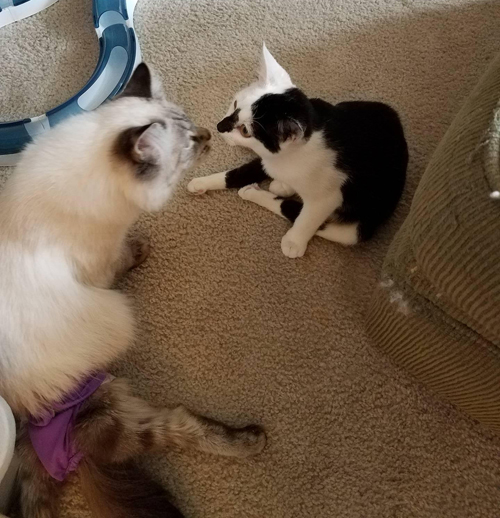 When Sly isn't grooming her siblings, this happy and active girl loves to play, especially with crinkle balls and catnip toys, and she adores sunbathing and bird watching. However, even though Sly is very mobile, she still needs to wear diapers and her mom has to express her bladder multiple times a day.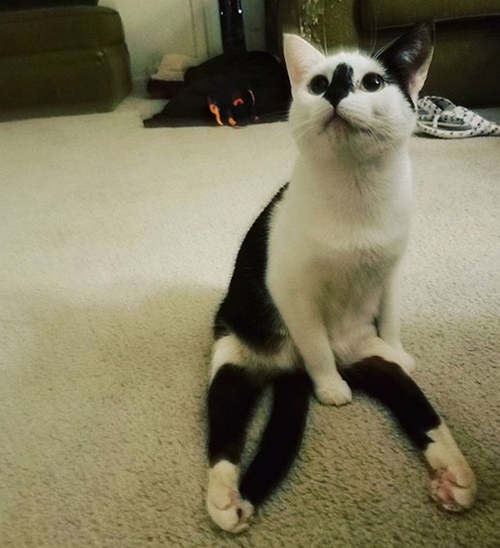 "The accident left her incontinent of bladder and bowels," explains Jamie. While a lot of people might think they wouldn't be able to care for a cat with incontinence, Jamie — who has two other paralyzed kitties — is adamant that it's a lot easier than it seems. "I express three bladders and change three diapers in about 10 minutes," explains Jamie. "Once you learn how to do it, it really isn't hard at all. The worse thing is if they get out of a diaper and leave poop trails!"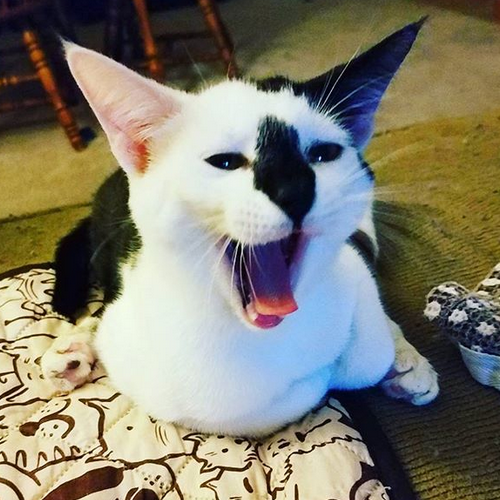 Jamie also has to help Sly cope with chronic urinary tract infections, but thanks to her fantastic veterinarian — who has a resident paralyzed cat at her office — she's figuring out ways to cope with this beautiful girl's regular bouts of cystitis. "Getting that under control has been my biggest challenge with her," says Jamie. "I have an amazing vet who helps me so much with all my special needs kitties. Having a good vet is so important with these guys!"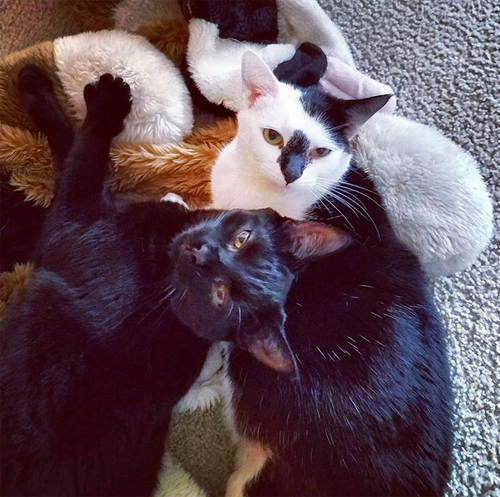 While Jamie has found that a lot of people think paralyzed cats like Sly should be euthanized, she's thankful she has a veterinarian who believes as strongly as she does that special needs kitties are capable of having happy and active lives.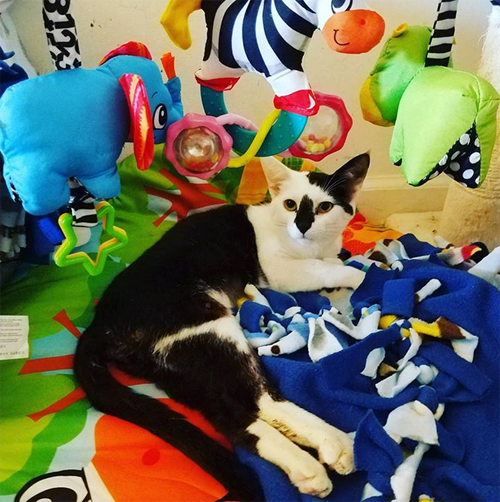 "I used to work with children and adults with motor challenges such as cerebral palsy and spina bifida, so the special needs community — whether it is animals or humans — has always held a special place in my heart," explains Jamie.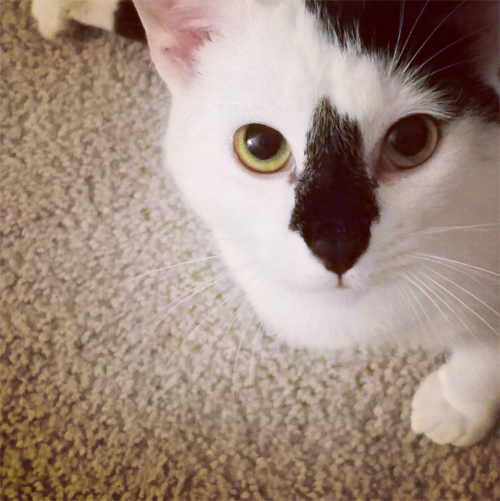 With so many cats and kittens who are in need of families, Jamie realizes that special needs animals like Sly often have difficulty getting adopted. However, having opened her home to felines with a range of mobility issues, Jamie is confident that cats with special needs really aren't that different from their more able-bodied counterparts.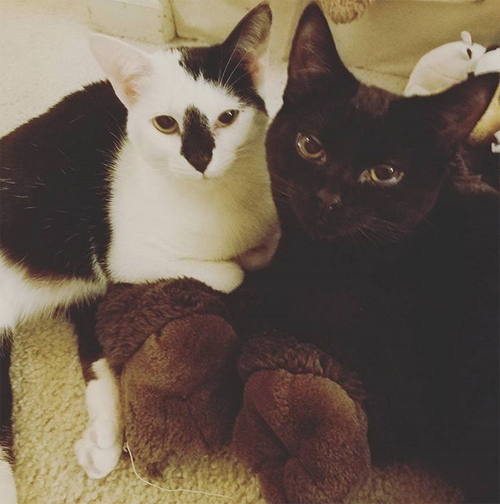 "These cats have no idea they are any different then any other cat," says Jamie."They don't know they should have four working legs — they adapt so well!" Sly, who was left paralyzed and incontinent after she was struck by a motorbike while she was a homeless kitten in Mozambique, has come a long way since she was rescued in June 2017, both literally and metaphorically.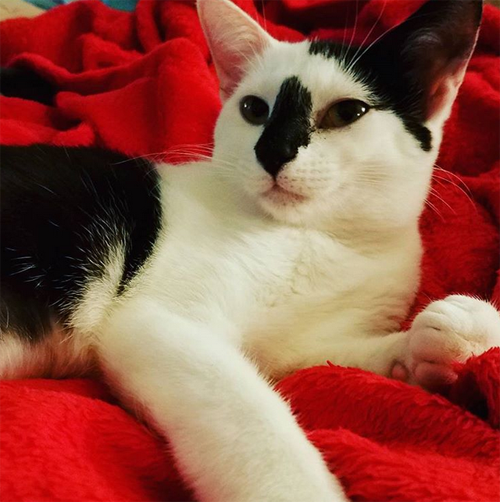 This resilient girl has not only adjusted to her life as paralyzed cat, Sly is thriving thanks to Jamie and everyone else who has helped her along the way. "She literally means the world to me," says Jamie. "She is so sweet and gentle, despite what she has been through."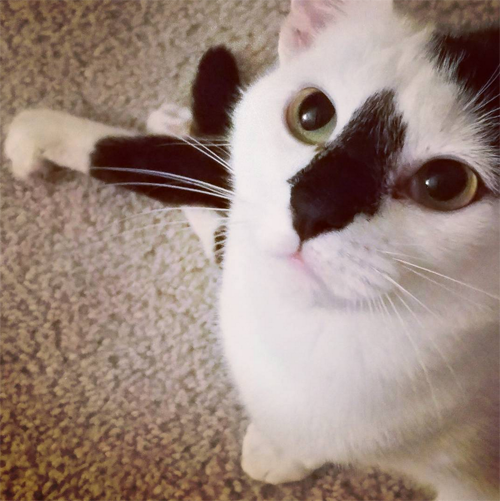 More than a year ago, Sly was found injured and dragging herself along a sidewalk in Africa, desperately in need of help. Today, she's not only a happy and healthy girl who relishes her role as a surrogate mom to the many foster kittens who share her home in Ohio, Sly is a shining example of the power of strength and optimism in the face of adversity. "She loves everyone she meets, and she proves you don't have to look perfect to be perfect," says Jamie. "In my eyes, she is beyond perfect."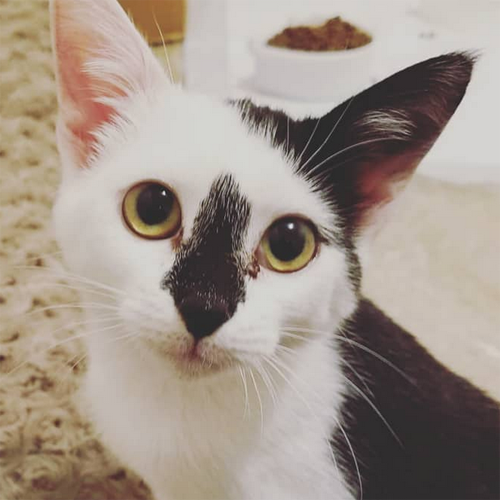 To learn more about this special girl, you can follow Sly on Instagram.