When Silvana Wong saw a Facebook post about Panchini, an adorable kitten with twisted hind legs her friend Mrs.Naty from Khuyay Huaqueritos had rescued from the streets of Lima, Peru, in June 2017, she knew she had to help the six-month-old feline.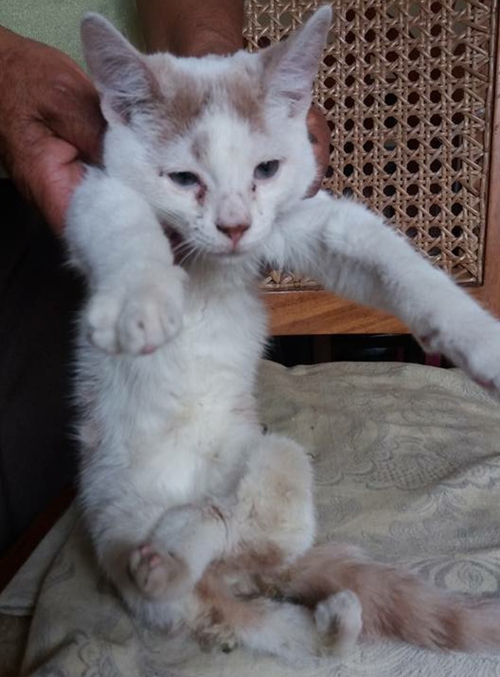 However, Silvana already had multiple kittens at home, so she wasn't looking to adopt another pet. Thankfully, Silvana offered to foster the cute ginger and white cat until he found his forever home, believing the issue with Pachini's back legs might be resolved with the help of veterinary care and physical therapy. "I thought that maybe he had been run over or had suffered a fracture and that his bones had healed that way," says Silvana.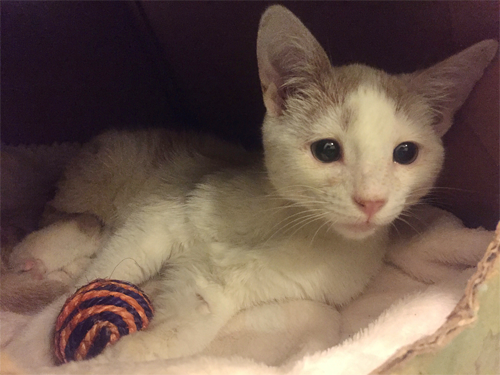 On June 27, 2017, Silvana met Panchini for the first time, and though he was very shy, she immediately fell in love with his round and expressive eyes. While Silvana was instantly smitten with the gorgeous special needs kitten, she was still intent on finding him a forever home, especially because she didn't think she would be able to commit to providing Panchini with special care for the rest of his life.
View this post on Instagram

However, over the course of just a few days, she began to realize he didn't need anywhere near as much help as she had initially assumed. "Panchini was a cat with a special condition, but he was not a sick kitten," explains Silvana. "On the contrary, he did everything very well and independently, and he ate alone, drank water, and used his litter box."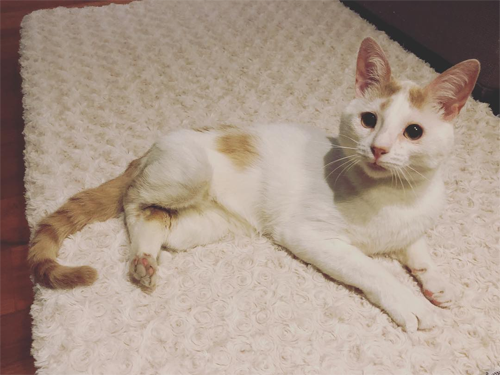 In order to learn more about the cause of Panchini's twisted hind legs, Silvana took him to multiple veterinarians, and they all diagnosed him with a congenital condition. While none of the doctors were able to determine the exact cause of Panchini's unique back limbs, it's possible his legs didn't have room to develop properly because his mother was pregnant with an unusually large litter of kittens. "We don't really know," says Silvana, "but very few kittens survive like this on the street."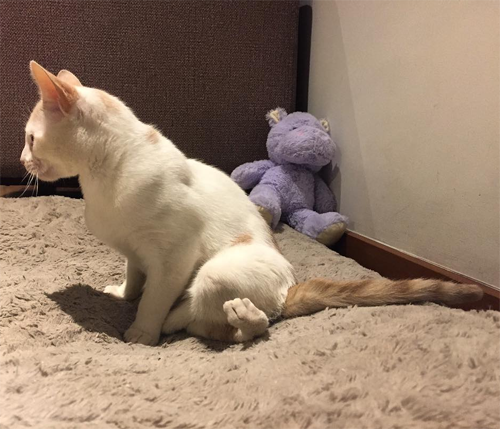 Also, while it's impossible to know exactly how he ended up on the streets, Silvana eventually concluded the special needs kitten had been abandoned by his former family. "Due to his physical condition, Panchini definitely had a family during his first months of life, otherwise he would not have survived on the street due to his special condition," explains Silvana.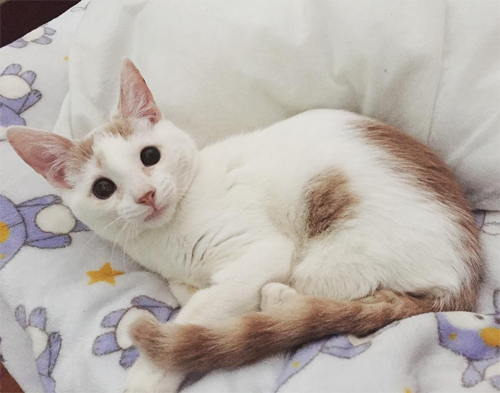 Silvana was very impressed by Panchini's strength and bravery, and she grew more and more attached to him as she watched him slowly come out of his shell. Not only did Panchini become more active and playful, he became more out-going and less fearful and shy.
View this post on Instagram
"Each advance filled me with joy, and I was very happy to hear him purr," says Silvana. "I was glad to know that he no longer hid from me when he saw me arrive. The days when he began to look at me without fear were the most beautiful."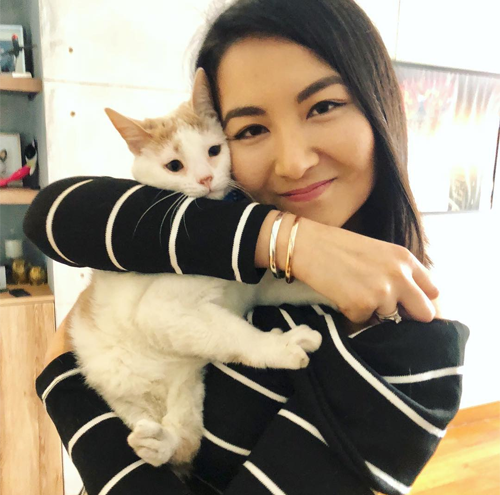 As their bond grew stronger and stronger, Silvana realized there was no way she would be able to part with Panchini, and approximately a month after meeting the handsome special needs kitten for the first time, Silvana officially adopted him.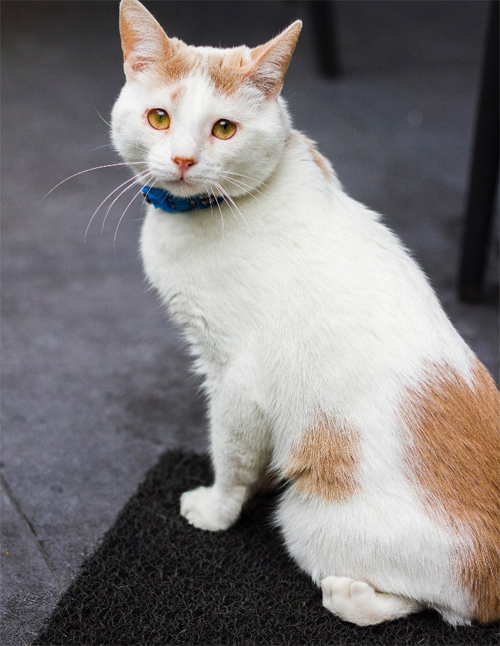 Nearly three years later, Panchini is doing great, and while he moves a bit differently from a typical feline, he's a very active boy. "He loves to play with balls, he loves new toys, and he jumps and climbs everything that he can," says Silvana.
View this post on Instagram

Panchini also enjoys watching bees and birds from the windows of his home, he adores cardboard boxes, and he has no trouble grooming himself. Plus, this special boy absolutely loves food, and he wakes up at 6am to eat his breakfast before going right back to sleep.
View this post on Instagram
Panchini is also very affectionate, and he adores snuggling with his mom, but Silvana has still encountered people who believe it's impossible for special needs cats to have good lives. "People believe that special kittens are not happy," explains Silvana. "They think they suffer or do fewer things than they really are capable of."
View this post on Instagram
She's also met individuals who think former street cats can never adjust to living in homes, which isn't the case for a lot of felines and definitely isn't true for Panchini. In fact, it's incredibly obvious Panchini is loving his life with Silvana, and she hopes sharing his story will encourage more people to adopt former street cats and kitties with special needs.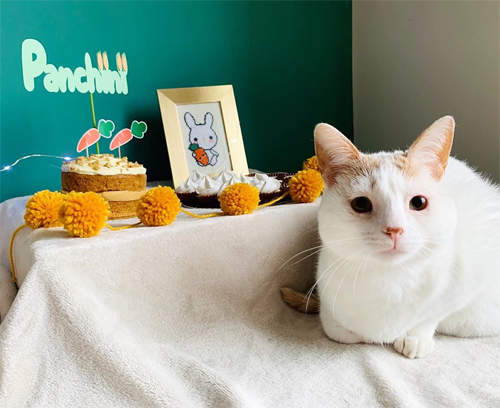 "Knowing that Panchini is happy and that his life has changed is the best satisfaction in the world," says Silvana, and adopting this wonderful boy has not only taught her patience and allowed her to meet people from all over the world who adore Panchini from afar, it has also inspired her to help other animals in need. "In 2018 we made a calendar with photos and with the sale of this calendar we were able to help many homeless kittens."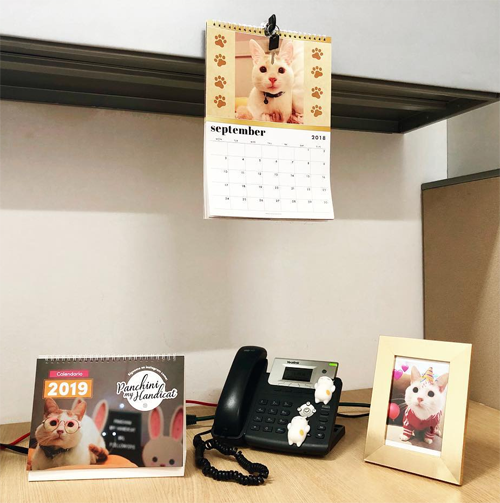 When Silvana saw Panchini's photo on social media three years ago, she didn't have any experience caring for a cat with special needs, nor was she looking to adopt another pet. Fortunately, she didn't allow Panchini's congenital condition to stop her from opening her home to this remarkable kitty, and today, Silvana believes this decision has completely transformed her life. "It has been the most beautiful experience of my life," says Silvana. "Panchini is my son, my best friend, my life, and taking care of him is a pleasure."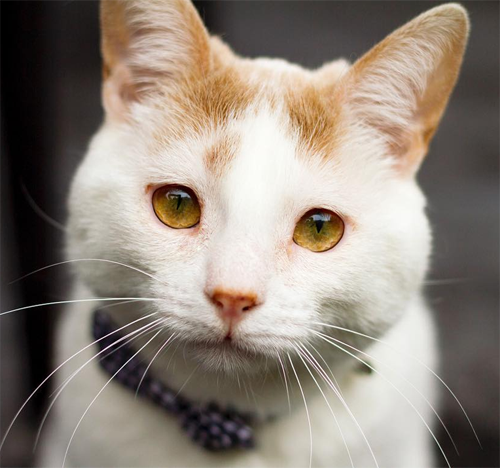 If you want to learn more about this handsome cat, you can follow Panchini on Instagram.