When Jenna De Cristofaro saw Mr. Belvedere on Instagram for the first time, she was immediately drawn to the FIV positive senior tabby boy who had been rescued from the streets by Lindsay, a woman who cares for community cats. "The post I first saw of him was him getting pet by a wooden spoon while he was in a crate," remembers Jenna. "He was a very sick feral cat and needed medication and care and Lindsay was slowly gaining his trust."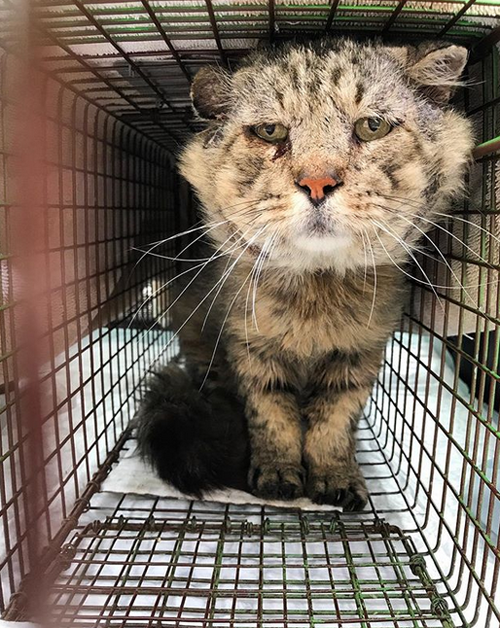 Jenna, a vet tech from Wake Forest, North Carolina, had recently lost Blueberry, a stunning calico cat she and her husband had rescued when the 17-year-old neglected feline was brought into her clinic to be put to sleep. "She was very old, arthritic, and was in kidney failure, but we knew she had more life in her," says Jenna. "We had her for three beautiful years."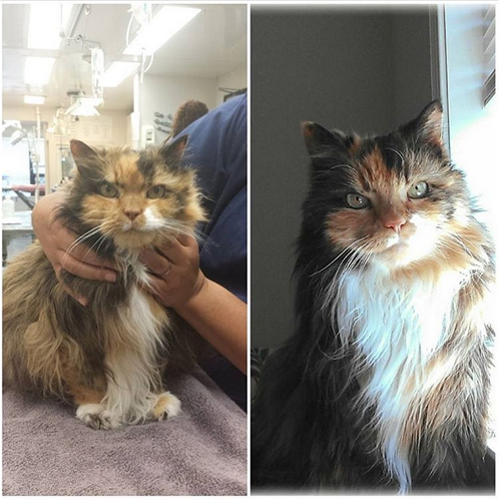 While saying goodbye to Blueberry hadn't been easy for Jenna or her husband, being with this senior girl at the end of her life gave the couple a profound respect and appreciation for animals who are often overlooked. "She was the reason for us continuing our passion of rescuing old animals in need," explains Jenna.
Motivated by Blueberry to help another special cat, Jenna contacted Lindsay to learn more about Mr. Belvedere. "One of Mr. Belvedere's caretakers when he was on the streets told me he had several nicknames from the kids in the neighborhood, including ugly Garfield, smoosh face, and fugly face," says Jenna. "His nicknames, in my opinion, also tell a story of the life he probably lived. Street cats have it rough; Mr. Belvedere might not have been treated well by everyone he came across."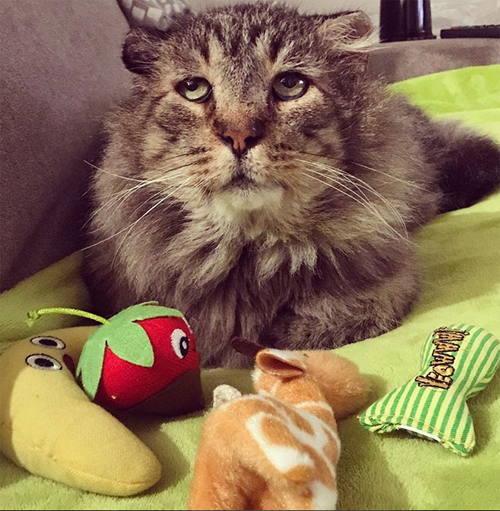 Thankfully, Lindsay came along and rescued him from the streets in May 2017, officially christening him Mr. Belvedere, or Mr. B for short, a name someone else in the neighborhood had been calling the fluffy tabby cat.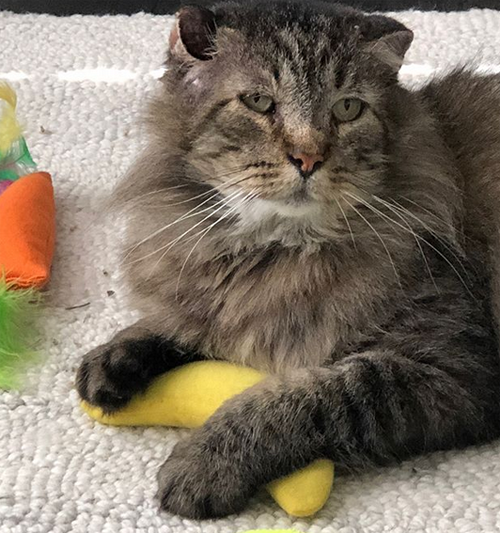 It was obvious to Lindsay that years of living on the streets had taken their toll on Mr. Belvedere, and a medical exam and blood work revealed he was extremely malnourished and had ear infections, ear mites, mange, and FIV. "FIV is feline immunodeficiency virus," explains Jenna, "which means that [cats with the virus] have a compromised immune system and a simple cold or infection can be hard for their body to fight off."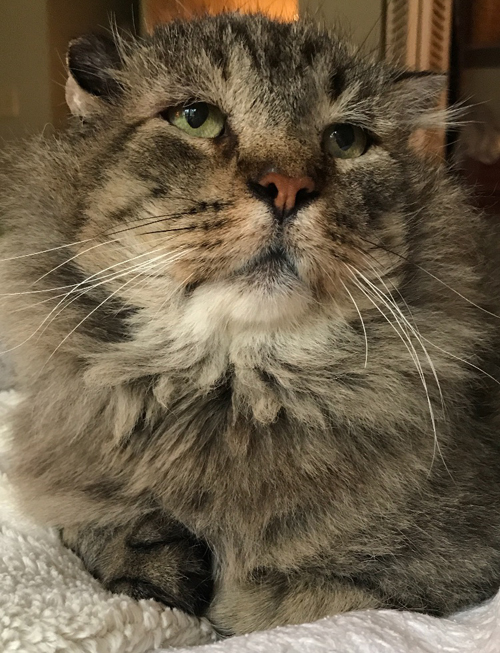 Sadly, there is a lot of misunderstanding bout FIV, and as a result, cats with the virus are often deemed unadoptable — and sometimes even euthanized — by individuals who are simply misinformed.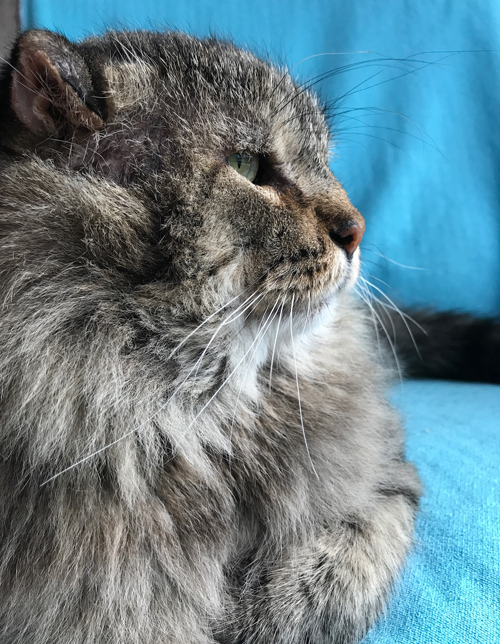 "Many people think that FIV+ cats can't live with other non-positive cats," says Jenna. "This is not true! The virus is spread through deep bite wounds, and as long as the two cats get along well, it will never be spread!" In addition to wounds, FIV can be transmitted through sex, although this method is easily prevented by spaying and neutering cats.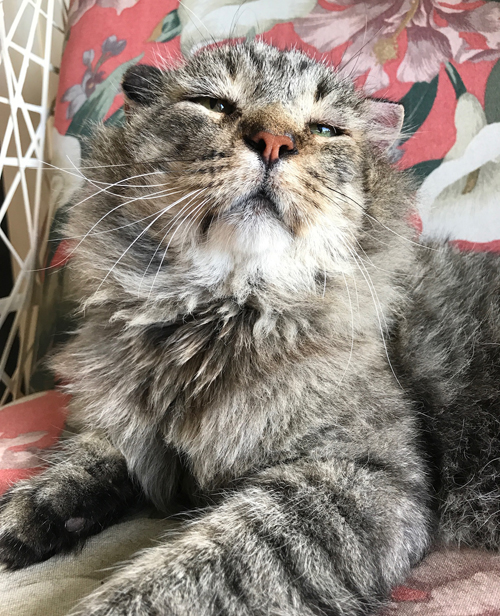 Jenna and her husband knew they wanted to provide Mr. Belvedere with the happy home he deserved, and after months of medical treatment and socialization, this handsome boy was finally ready to be adopted. In September 2017, Lindsay traveled from Florida to North Carolina to personally deliver Mr. Belvedere to his new home.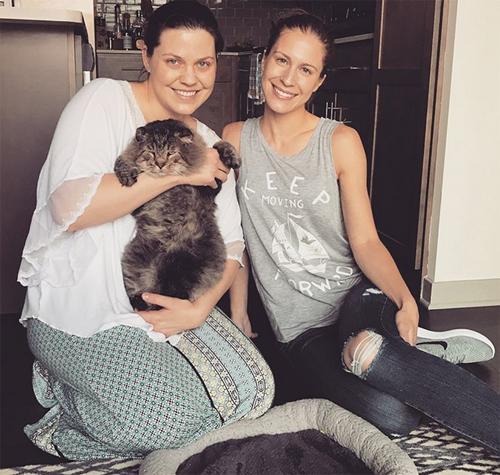 Thankfully, this senior boy — who is believed to be between 10 and 12 years old — quickly settled in with Jenna and her husband, and several months later, Mr. Belvedere is doing great.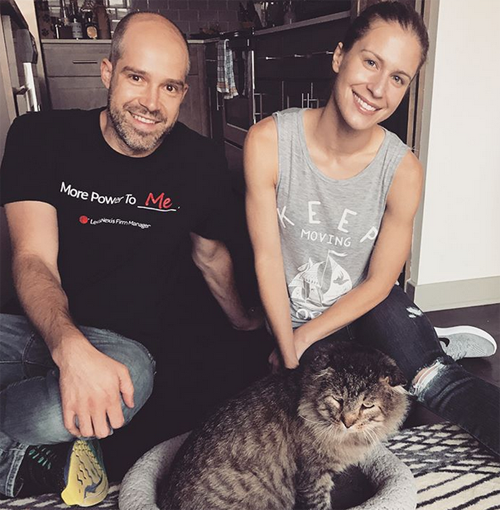 "Mr. Belvedere loves to play!" says Jenna. "He loves his Petstages tower and can play with that forever, hitting the balls back and forth — he loves it!" This energetic senior cat also enjoys batting around his wiggle worms and rainbow snake toy and rolling around on his back.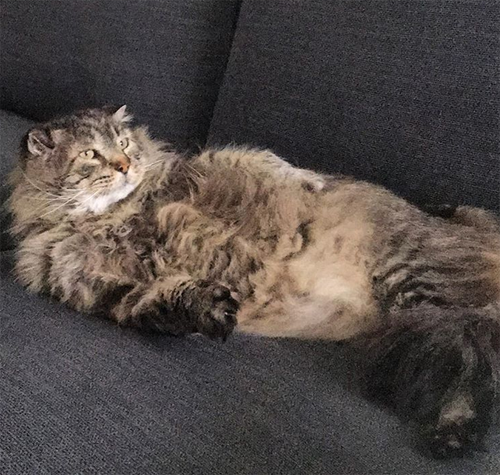 This adorable tabby is also extremely vocal, although having spent much of his life on the streets, he make sounds that are a bit different from the average house cat. "Mr. Belvedere sings every day when he is happy or wants to play," says Jenna, "chirps and trills like I have never heard before."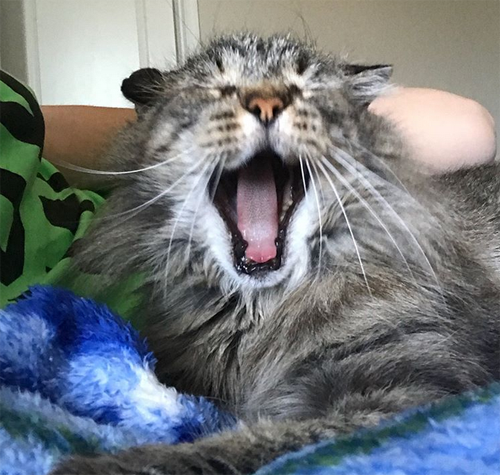 Today, Mr. Belvedere, who had a variety of medical issues when he was rescued from the streets a year ago, is not only happy, he's very healthy, and his vet tech mom intends to keep him that way. "He has had full blood work three times within the past eight months, all of which has been perfect!" says Jenna. "Mr. Belvedere has been with us for almost a year and it has been the best year of his life!"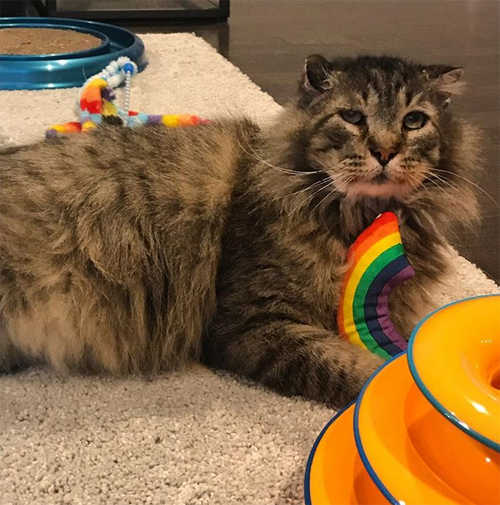 Without a doubt, Mr. Belvedere is thriving in his safe, comfortable home with his loving, caring family, making this gorgeous tabby boy living proof that cats with FIV are capable of having happy and healthy lives. "Most shelters euthanize when they find out a cat is FIV positive," says Jenna, "and most people will not want to adopt a FIV+ cat, especially a senior one."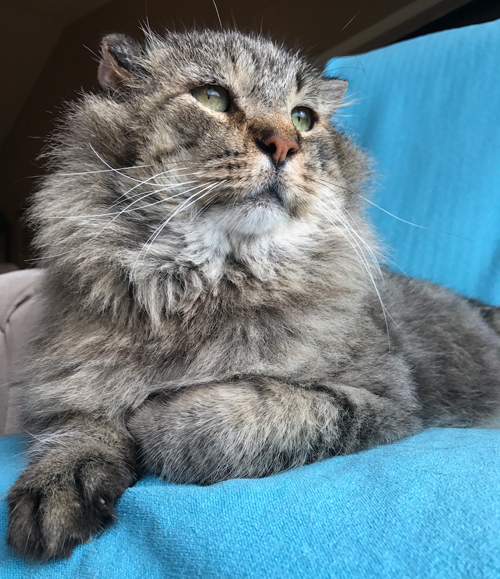 Fortunately for Mr. Belvedere, not only were his parents willing to open their home and their hearts to him, a cat many people and organizations would deem unadoptable, Jenna and her husband love him so much, this handsome guy inspired them to adopt another special needs kitty. "He gets along very well with his other rescue sister, River, who also is FIV+ and was adopted a few months after Mr. Belvedere," says Jenna.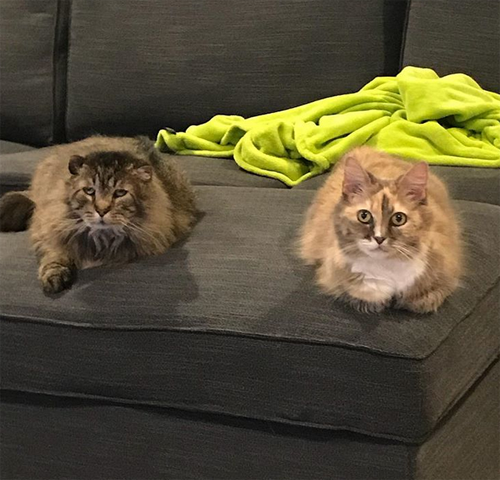 Before Mr. Belvedere was rescued, his life was a series of struggles and filled with hardships no one should have to endure. However, Jenna and her husband realize they can't erase his past, so they instead choose to use Mr. Belvedere's history as a marker to show them just how far he's come since he was given a home and family.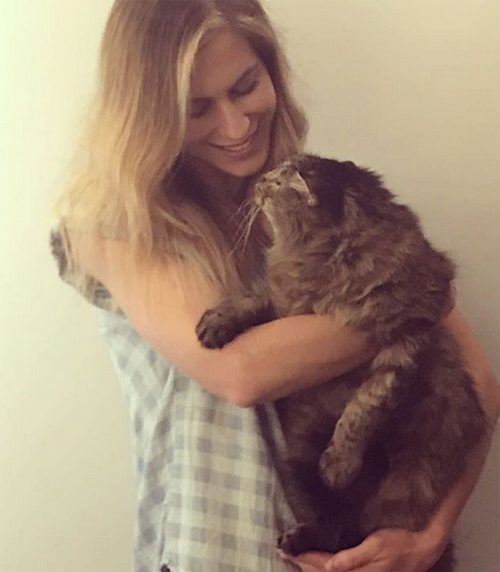 "His scars all over his body show a rough lived life, but when he allows me to brush his fur and skin and pet him in places he is not used to, it shows a trust and love only an animal could have," says Jenna. "His paws and toes are broken in places sticking in different directions, showing pain of the past, but when my hand brushes against his paw, he shows no fear, only loyalty and peace. Simply put, as my husband and I like to say, he is just the best!"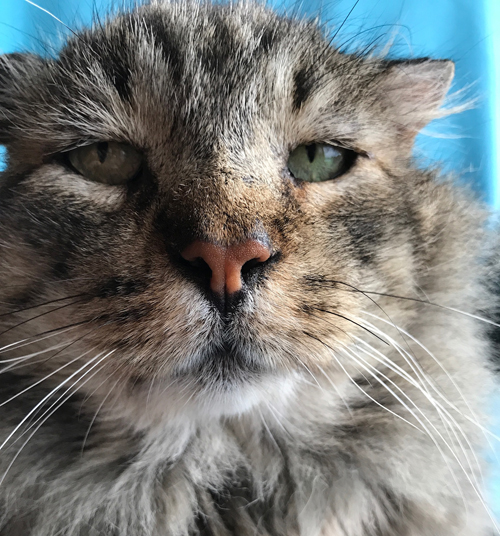 To learn more about this amazing cat, you can follow Mr. Belvedere on Instagram.