When Melanie's cat alerted her to the sound of animals fighting outside her home at 5am one morning in November 2019, she grabbed a flashlight and immediately went to investigate. "Following the sound, I saw something run beneath our vehicle," remembers Melanie. "When I knelt down, I saw a possum dragging something with white fur."
Thankfully, her presence startled the possum, and the animal dropped its opponent and ran off. Unsure of what she'd find, Melanie peered under the truck and discovered a little white kitten who had sustained severe injuries to one of her ears.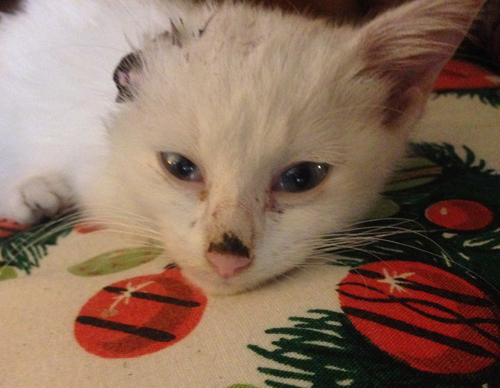 "Her ear was removed completely and cleanly in the attack," says Melanie, but after she rescued the two-month-old cat, she quickly discovered the kitten was surprisingly resilient. "She didn't let her injury slow her down and was lovable and started eating and drinking within hours of the attack."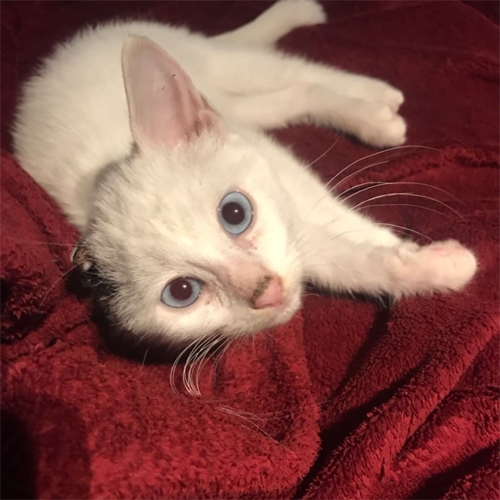 At the time, Melanie wasn't planning to adopt another cat, and yet she felt a special connection with the injured kitten, so she decided to keep her. "Once we saw that little face we knew she had found her home!" explains Melanie, and she named her Penelope, or Penny for short. "Penelope was a pretty name that fit her well."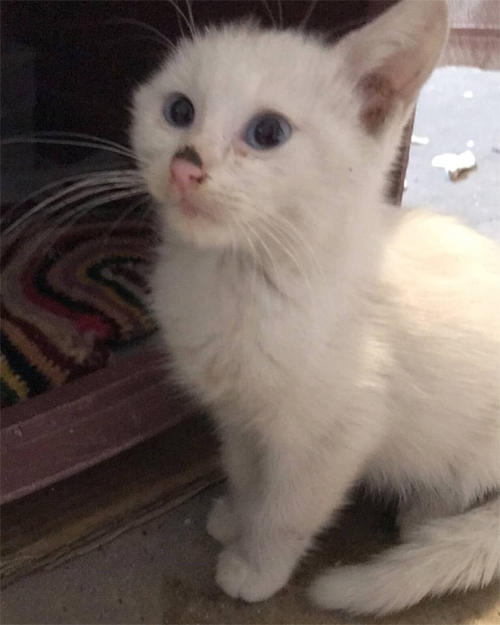 While the attack left Penny missing one of her ears, Melanie was happy to learn she wouldn't need to have any sort of surgery, but she did have to make sure to keep the area clean while the wound healed.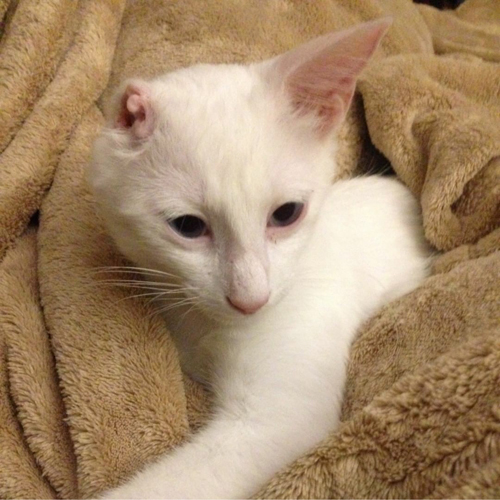 Several months later, Penny is doing well, and this one-eared girl only has minor issues related to the attack. "Her ear canal did seal as it healed, so she has difficulty at times determining what direction a sound is coming from, but it has not affected her day to day life," says Melanie.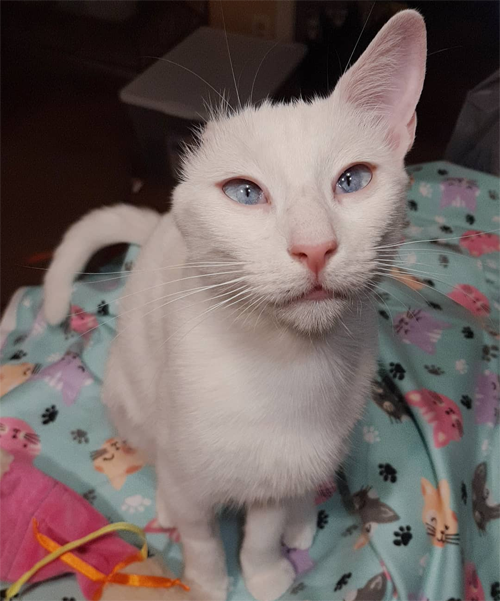 Even though she looks a bit different and has some minor hearing loss, Penny is a very happy kitten who is loving her new life with Melanie. When she's not cuddling with her family, this beautiful girl loves eating treats and playing, especially with her adoptive brother Henri, the cat who helped save her from the attack. "Her favorite toys are little fluff balls," says Melanie.
View this post on Instagram
Thanks to Melanie, Penny not only survived being attacked by a possum while she was living on the streets of San Juan, Texas, this gorgeous one-eared girl has a forever home where she's treated like a princess.
View this post on Instagram
However, while Penny is very fortunate to have such a safe and loving home, her mom Melanie is adamant she and her family are the lucky ones. "She is so easy-going, very talkative, always wants to be where the family is, and is just so beautiful and unique," says Melanie. "We are so glad we were able to rescue her and love her so much! She brings us such joy."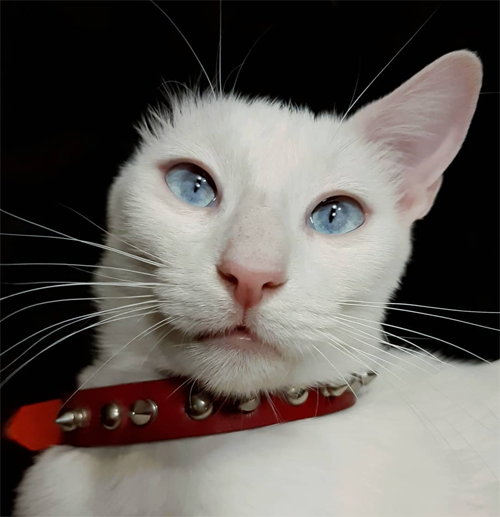 To learn more about this stunning kitten, you can follow Penny on Instagram.