Sensitive Content
This post includes photos some people may find upsetting.
Louise, a veterinarian in Dubai, was at work when she met an injured kitten who had recently arrived at her clinic. "She was a little dirt curled up ball in the corner of the kennel cuddling a unicorn soft toy for comfort," remembers Louise. "A member of the public brought her into my clinic after finding her sitting away from her mum and siblings in the street with an injury to her head."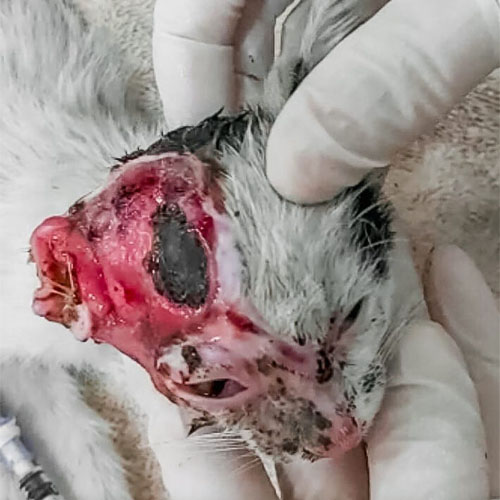 It took the person two days to catch the little cat, so by the time she got to the clinic, the wound had become infected. "Her entire pinna of the ear was gone, had a few maggots, and her skin was burned all around extending to the center of her head," says Louise. "We don't know the cause of injury, maybe an exhaust pipe or something hot substance fell on her."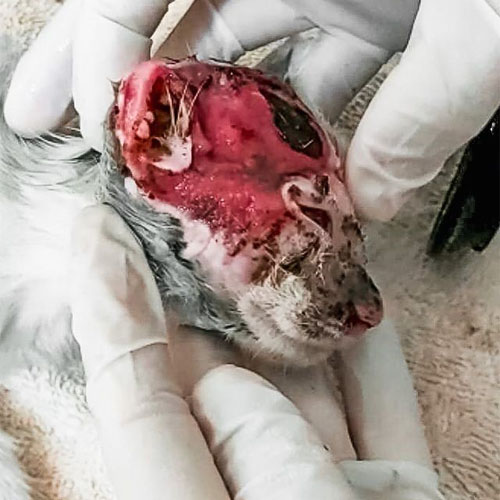 The five-week-old feline was placed under anesthesia, allowing for a thorough cleaning of the wound, and then the tiny black and white cat had to have her bandages changed daily while the injury healed. "She never complained and didn't say a peep throughout it all," remembers Louise.
View this post on Instagram

After ten days of caring for the kitten at the clinic, Louise decided to bring her home with her on September 27, 2021, naming the resilient cat Teresita. "She would purr and was shy at first but loved cuddles," says Louise. "She was always brave and adapted really well."
View this post on Instagram
Over time, Louise and her partner grew more and more attached to Teresita, so they decided to adopt her!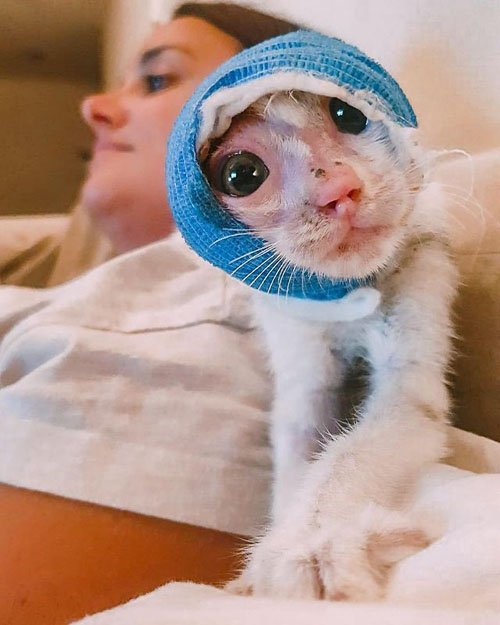 "We never planned to have a cat," explains Louise. "With my job I see many needing homes, but there was something special about her and the fact she needed someone to care for her made the bond more special."
View this post on Instagram
After her injury healed, Teresita had two successful reconstructive surgeries, and today this adorable girl is thriving! While she might look a bit different from the average cat, Teresita is actually a pretty typical kitten who enjoys bird watching, relaxing on her cat tree and hammock, and playing fetch with toy mice.
View this post on Instagram
"She also loves hide and seek — I do the hiding and then chase her when she's near — and chasing my partner from the living room to the bedroom," says Louise. "She's quite fast!"
View this post on Instagram

While Teresita is missing one of her ears, she has perfect hearing, making the difference between her and any other kitten purely cosmetic.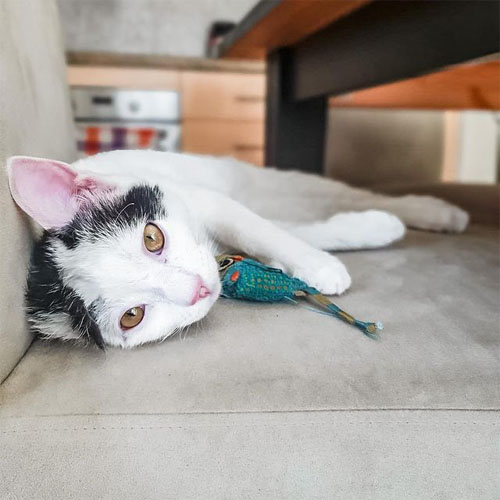 However, Louise realizes not everyone would have given this special girl the time and care she needed to recover from the injury she suffered while living on the streets. "Many would have taken one look at her at first and not given her a chance," explains Louise.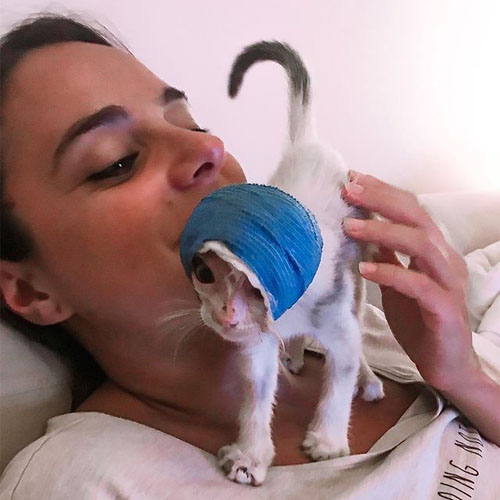 Consequently, Louise wants to share Teresita's story so that more people realize not only how incredible cats are but also how wonderful it can be to adopt a pet who has survived some sort of trauma.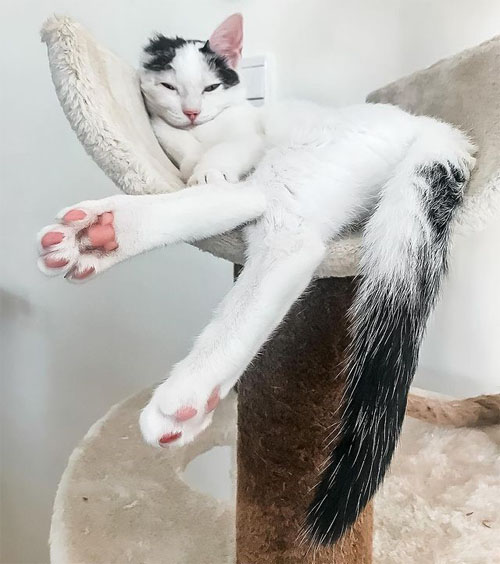 "There are many injuries where with the right care they can live very happy normal lives and when they give you their love back it is more rewarding knowing they needed you," says Louise. "People buy beautiful looking cats but there is so much more when you can give a cat a second chance in life and build a special bond."
View this post on Instagram
Without a doubt, Teresita and Louise have an incredibly special bond that will only get stronger over time, and while she and her partner didn't go looking for a cat, they're so grateful this gorgeous one-eared girl is a part of their lives.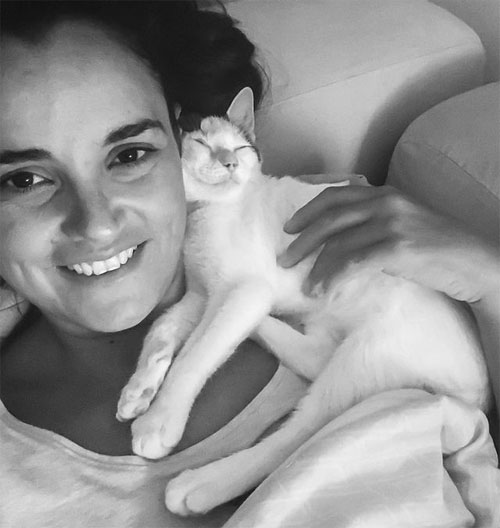 In fact, Louise — who definitely isn't a morning person — smiles when Teresita wakes her up each day, proving just how much she truly adores this smart, active, and fun-loving feline. "She makes me long to get back home to see her and makes our house a home now," says Louise. "She makes my life a happier one."