When Lauren was working at Cat Haven, an animal shelter near her home in Perth, Australia, one of her colleagues told her about an adorable kitten with a malformed front leg who had recently been surrendered to the organization along with her three siblings. "I went into our intake area and took one look at her and fell in love," remembers Lauren.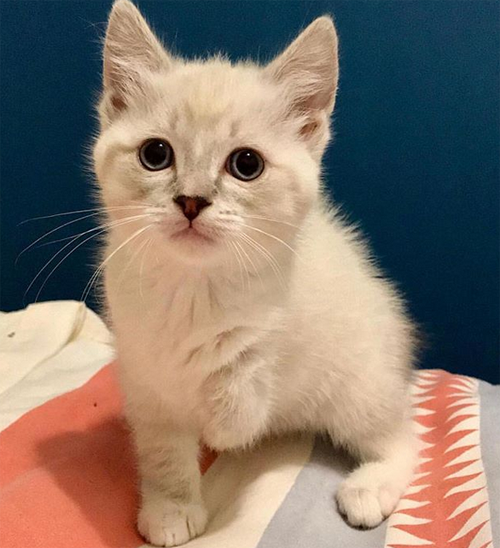 Smitten with the young blue-eyed cat — who was approximately two months old when she arrived at Cat Haven in June 2018 — Lauren learned she would eventually need to have surgery to remove her malformed limb, so she offered to foster the friendly feline until she was old enough to have the surgery.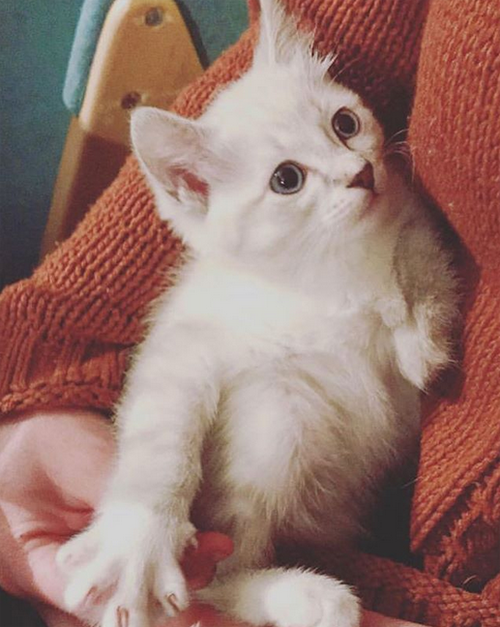 The kitten — who Lauren named Peggy — settled into her foster home right away, refusing to let her malformed limb keep her from having fun. "She was so confident and adventurous — she didn't even act like she only had three working legs!" says Lauren.
View this post on Instagram
Within a matter of days, Peggy had charmed every member of her foster family, including Lauren, her partner, and the couple's pets. "After about a week with me I was completely besotted with her and she got along so well with my other cats and two French Bulldogs," remembers Lauren.
View this post on Instagram
Still, Lauren remained adamant that after Peggy had the surgery, she would help her find her forever home. However, when people began asking her when the cute kitten would be available for adoption, Lauren had trouble imagining her life with Peggy in it.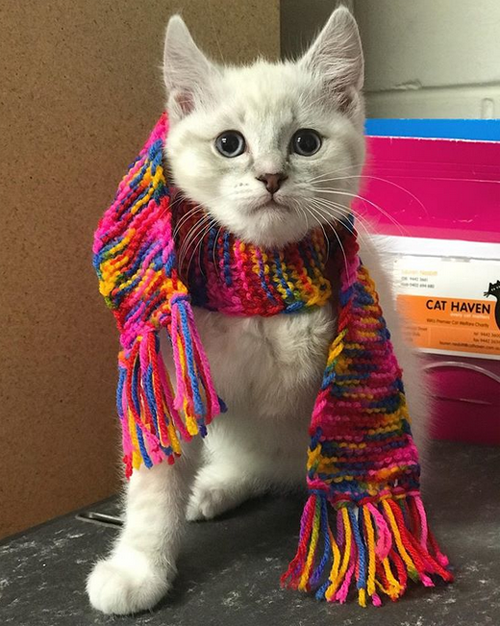 "I would find myself getting upset at the thought of her not being in our home," says Lauren. "So with a bit of convincing my partner, he agreed to adopt Peggy, and I couldn't be more happy about that decision."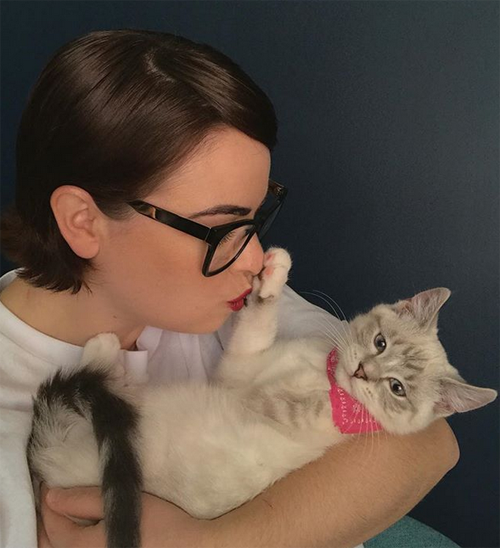 Not long after Lauren and her partner adopted Peggy, this adorable kitten had surgery to remove her malformed limb, having been told by their veterinarian that it would probably cause her to develop arthritis or skin problems at some point in the future.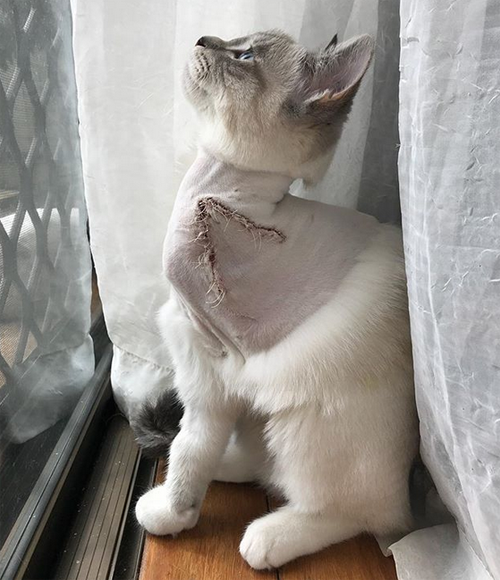 Also, in the short time Lauren had known Peggy, she'd witnessed a decline in the stunning kitten's mobility and happiness. "As she got older it did become painful for her and she was getting things caught in it, so we made the decision to remove it when she was about four months old," explains Lauren.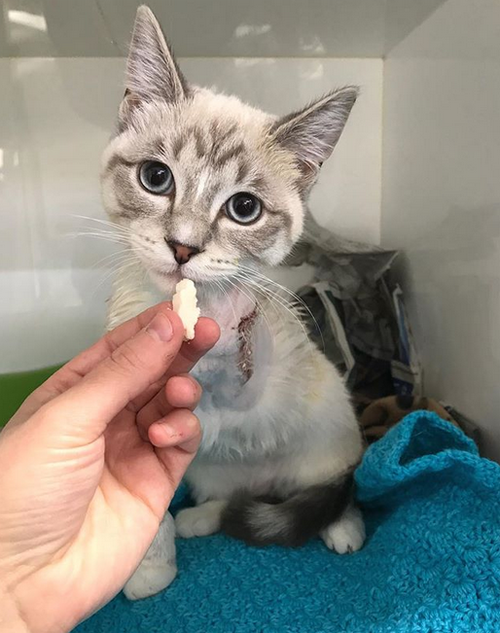 Because Peggy was born with a malformed limb, it didn't take long for her to adjust to life as a three-legged cat, and five months after the surgery, this gorgeous girl is thriving. "Peggy has never known a life with four legs but can jump up on to any table and the bed," says Lauren, "and when she runs up our stairs she is so fast — way faster than my other cat! She's like a little bolt of lightning!"
View this post on Instagram
While Peggy is incredibly agile and active, she does have difficulty balancing from time to time, particularly when she's climbing something unstable. However, being an incredibly resilient kitten, it doesn't take long for Peggy to recover when she falls. "She has had a few spills but nothing serious and she always just gets right back up and keeps going," says Lauren.
View this post on Instagram
While Peggy's family is confident this stunning kitten has an excellent quality of life, Lauren has found some people feel sorry for her, especially when they meet her for the first time. Even though she knows these individuals mean well, Lauren is adamant there is absolutely no reason for anyone to pity Peggy. "Honestly, she is the happiest, bravest, most outgoing cat ever!" says Lauren. "She doesn't let anything slow her down."
View this post on Instagram
When Peggy isn't racing around her house, this fun and friendly three-legged girl enjoys wresting with her big sister, Luna, spending supervised time outside with her parents, and of course, eating treats. Also, while she only has one front paw, Peggy loves swatting at her family's dogs, and she's surprisingly good at catching insects. "Peggy is a 10/10 bug catcher," says Lauren. "I wake up in the morning to a graveyard of bugs on my dining room floor!"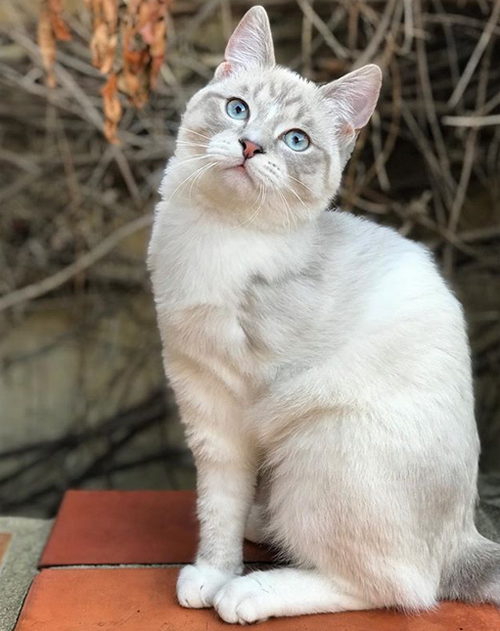 Even though Lauren had no intention of adopting another cat when she offered to foster Peggy seven months ago, she's so glad she and her partner opened up their home to this truly special girl. Today, this gorgeous three-legged kitty is an integral part of their family, and it's impossible for Lauren to picture her home without Peggy in it. "She was meant to be with me and I couldn't imagine life without her," says Lauren.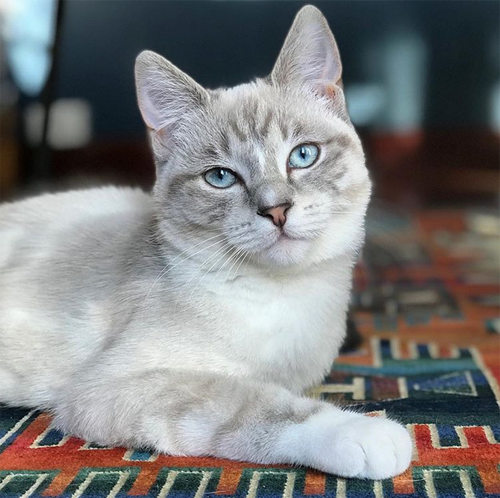 To learn more about this adorable kitten, you can follow Peggy on Instagram.