Father's Day is less than a week away, and if you're still looking for the purrfect present for your favorite cat guy, then you have to check out our gift guide for men who love kitties! We've found lots of different items for cat dads, including clothing, books, and accessories that are sure to bring a smile to the face of the special feline father in your life.
Unisex Adult Animal Paw Crew Socks – Sublimated Print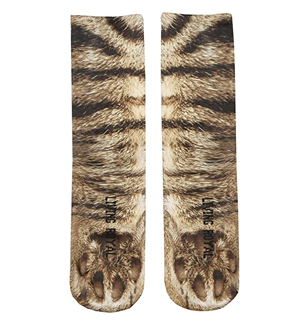 These fun kitty socks will make your favorite cat dad's feet look like paws, and they're machine washable and designed to fit most shoe sizes.
Via Amazon
Cat Butt: An Off-Color Adult Coloring Book for Cat Lovers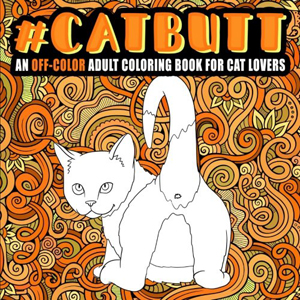 This adult coloring book features lots of cute kitty butts to help amuse and relax your favorite crazy cat guy.
Via Amazon
Cat Lover Gifts Best Cat Dad Ever Pet Owner Rescue Gift Coffee Mug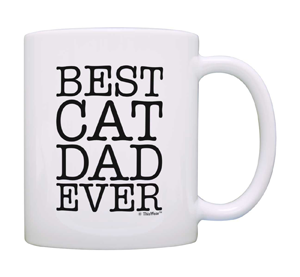 This mug is designed for men who love cats, and it's made from ceramic and holds 11 ounces.
Via Amazon
Petcube Bites Pet Camera with Treat Dispenser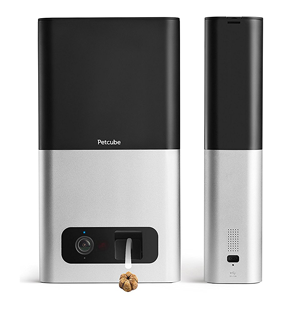 This pet camera is designed to help cat lovers keep an eye on their kitties when they're not home, and this camera from Petcube comes with two-way audio, night vision, and even a dispenser that allows your favorite cat guy to give his kitties treats from anywhere in the world.
Via Amazon
Circle-shaped wooden keyring keychain with carved cat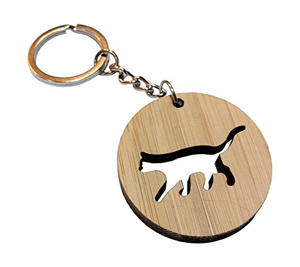 This wooden key chain features a carved silhouette of a cat, making it a simple and thoughtful gift for Father's Day.
Via Amazon
Late for the Sky Cat-Opoly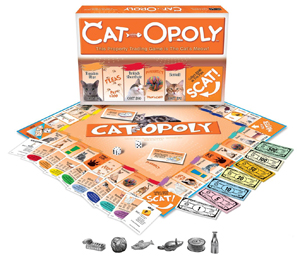 This cat version of Monopoly is a great gift for men who love kitties and board games, and it's designed for two to six players.
Via Amazon
MosBug Moving Tail Kitty Car Decal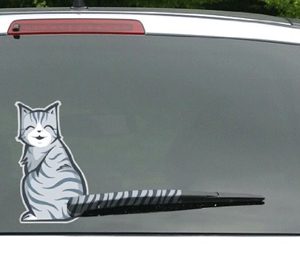 This set of stickers comes with two decals your favorite cat dad can place on his car to make the  rear windshield wiper look like a kitty wagging their tail.
Via Amazon
3D Optical Illusion Night Light – 7 LED Color Changing Cat Lamp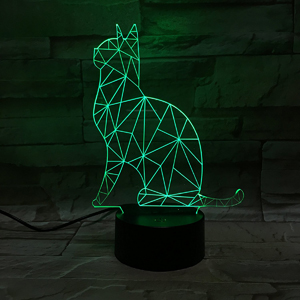 This LED light looks like a cat, and it comes with seven different color settings and two modes.
Via Amazon
Of Cats and Men: Stories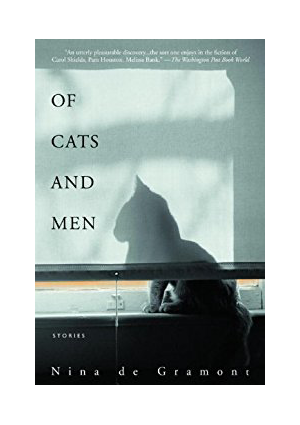 This book from Nina de Gramont features a collection of short stories about cats and their relationships with people.
Via Amazon
World's Greatest Lap T-shirt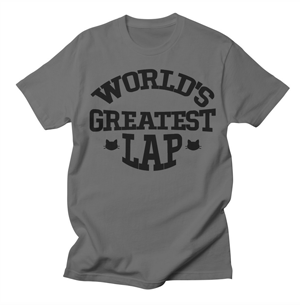 This t-shirt is the perfect Father's Day gift for men who loves cats, and it comes in a wide range of colors and sizes for you to choose from.
Magnetic Poetry Cat Lover Kit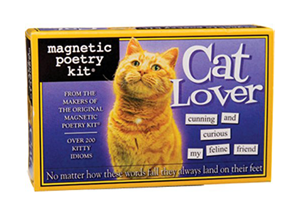 This set of magnetic poetry features lots of cat related words that are sure to entertain your favorite feline father.
Via Amazon
I Do What I Want cat illustration beautifully upcycled dictionary page book art print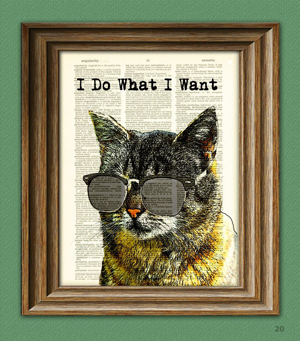 This print features an incredibly cool cat wearing sunglasses, making it a fun and original Father's Day gift for your favorite cat guy.
Via Amazon
Black Cat Phone Stand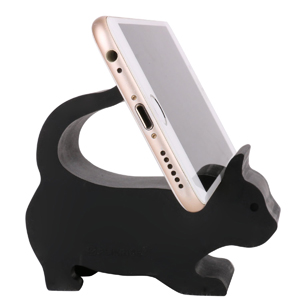 This stand looks like a black cat, it's made from silicone, and it's compatible with lots of different types of smartphones and tablets.
Via Amazon
Cat Cufflinks In Solid Sterling Silver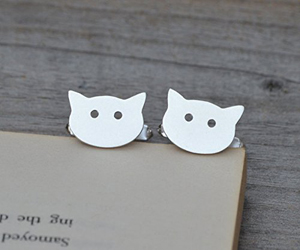 This set of cuff links features cute cat faces, and they're handmade from solid 925 sterling silver, making them a very special Father's Day gift.
Via Amazon
TUONROAD Mens 3D Printed Cat Board Shorts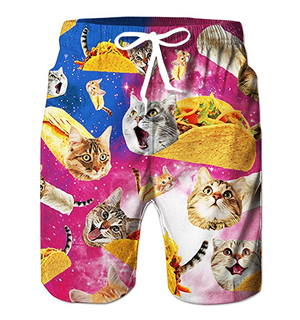 These board shorts feature cats and tacos in space, and they come in lots of sizes for you to choose from.
Via Amazon
Cubic Cats: 10 Assorted Blank All-Occasion Note Cards Featuring Funky Artistic Cat Close Up Portraits, w/White Envelopes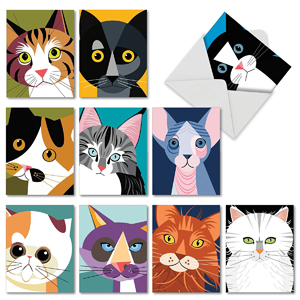 This set of note cards features 10 different feline designs, all in a modern style your favorite cat guy will love.
Via Amazon
The World According To Bob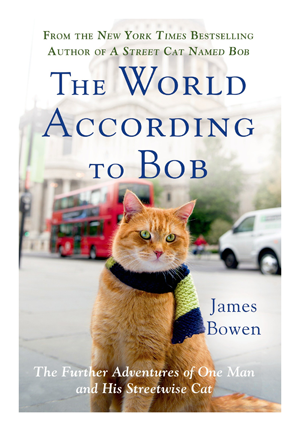 This non-fiction book tells the remarkable and touching story of a man and his bond with a very special cat, making it a thoughtful gift for Father's Day.
Via Amazon
Men's Kitty Cat Kitten Power Animal Novelty Crew Dress Socks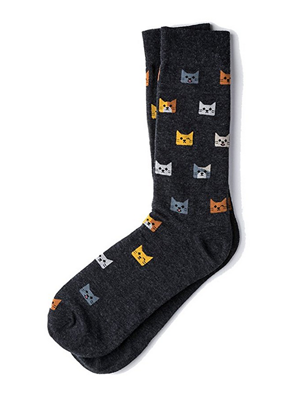 These dark grey socks feature a subtle pattern with lots of different cats, and they're made from a blend of cotton, nylon, and spandex.
Via Amazon
Cute Cat Shaped Bookmark Clips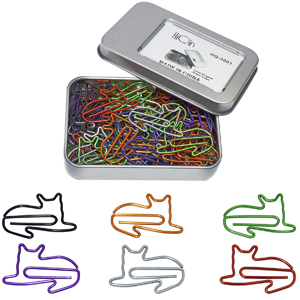 This set comes with 60 cat paper clips in six different colors, making them a fun and practical gift for your favorite cat guy.
Via Amazon
Funko POP Pets: Pets – Calico Action Figure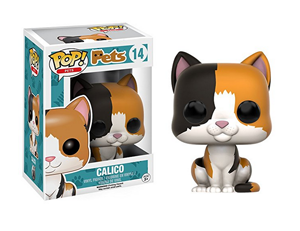 This collectable action figure looks like a calico cat and it's made from vinyl, making it a great Father's Day gift for cat dads who are kids at heart.
Via Amazon