When Jaelynn was just three years old, her parents got a Bengal kitten, naming him Hemi as an homage to their love of cars and motorcycles. "We had two dogs, one named Harley and one named Lexus," says Jaelynn. "Hemi's name came from the engine, HEMI."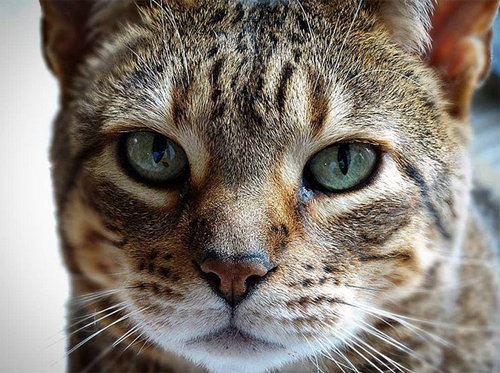 Hemi — who was born in February 2004 — was a typical kitten who was in good health until Jaelynn's mom and dad took him to the vet to be vaccinated and neutered. "When he woke up after everything he had very bad balance in his back legs," says Jaelynn.   "We believe the vets hit his nerves in his back legs, or it could have been caused by the anesthesia,"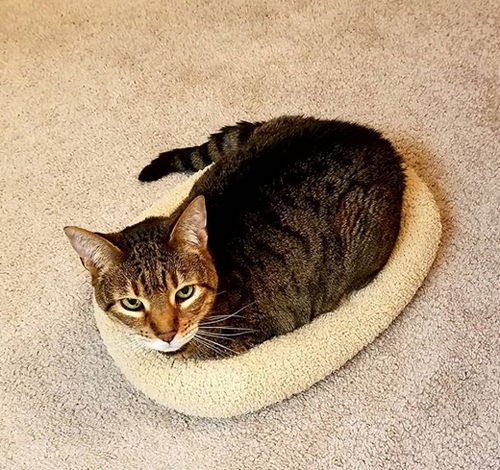 More than anything, Jaelynn's parents were worried about Hemi's quality of life, and while experts were unable to tell them the exact cause of the Bengal kitten's wobbly walk, they were confident he wasn't unhappy. "The vets confirmed that Hemi was in no pain, but they had also said they have no idea what happened to him," explains Jaelynn. "They sent videos out to colleagues and no one had ever seen this before."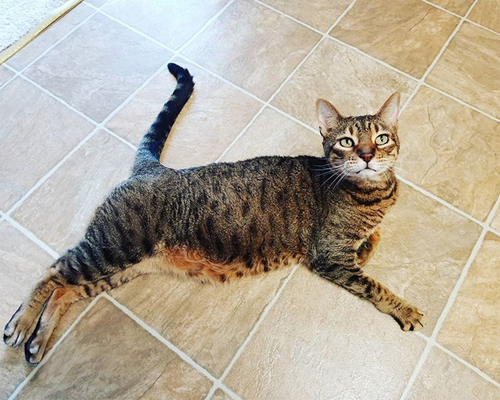 While Bengal cats are known for being able to leap higher than the average feline, the injury to his hind legs left Hemi unable to jump more than a couple of feet. "His neurological problems make him walk almost sideways," says Jaelynn. "Hemi walks like he's drunk almost, but that never slows him down."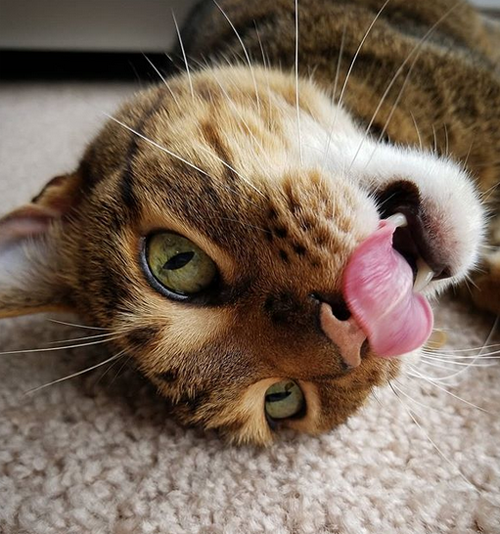 Having had Hemi for most of her life, 17-year-old Jaelynn has learned a lot from this handsome cat who recently celebrated his 14th birthday. "I think the biggest misconception that people have about cats with neurological problems are that they are in pain, and that we as the owners are being mean to them for allowing them to live the life they are living with these issues," says Jaelynn. "Hemi is a perfect example of a cat with neurological problems to prove those people wrong!"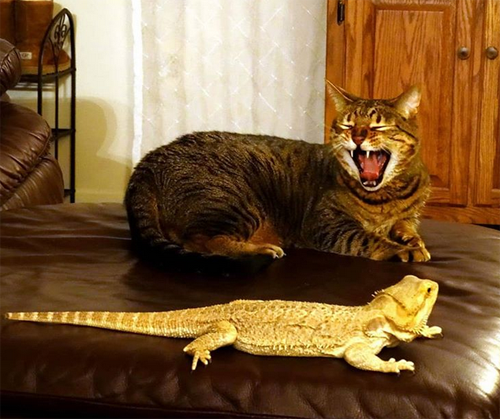 While Hemi may not be able to jump as high as other cats and he has a tendency to fall over when he tries to stand on his back legs, this senior kitty — who was diagnosed with a heart murmur — is still a happy and active boy who enjoys playing fetch and waking his family up in the morning with his signature Bengal meow.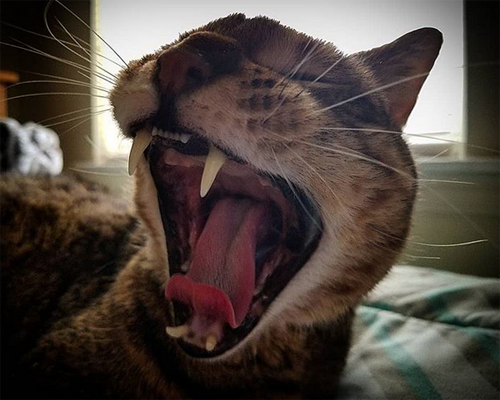 "Hemi also loves to perform tricks and — most of all — cuddle!" says Jaelynn. "He is the biggest and best cuddle bug out there." Having grown up together, Jaelynn and Hemi have a unique bond, and from a young age, she has watched as this handsome cat has successfully dealt with his physical limitations and challenges.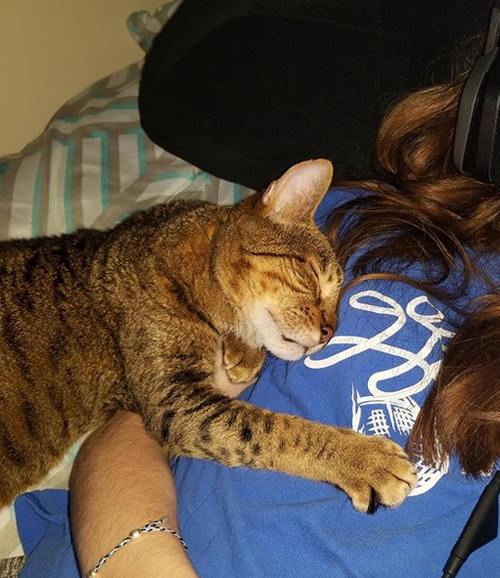 Over the past 14 years, Hemi has given Jaelynn a deep love and respect for special needs cats, and she recently created an Instagram account to help raise awareness about these remarkable kitties. "PerfectlyImperfectCats was my idea and creation to spread the word around that special need cats live the same lives as any other cats, just with some extra love," explains Jaelynn. "I want people to look at Hemi's story and be inspired or interested to go out and adopt a special needs cat."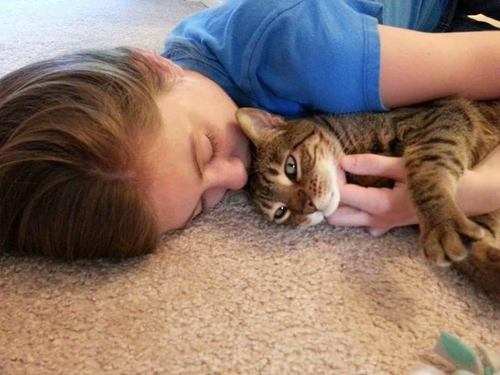 By showcasing special needs kitties who are thriving despite having challenges, Jaelynn hopes other people will be inspired to provide loving homes to cats who are often overlooked. "I wish people wouldn't just walk right past them," says Jaelynn. "Special need cats give the same amount of love as any other normal cat, all they need is some extra love and cuddles."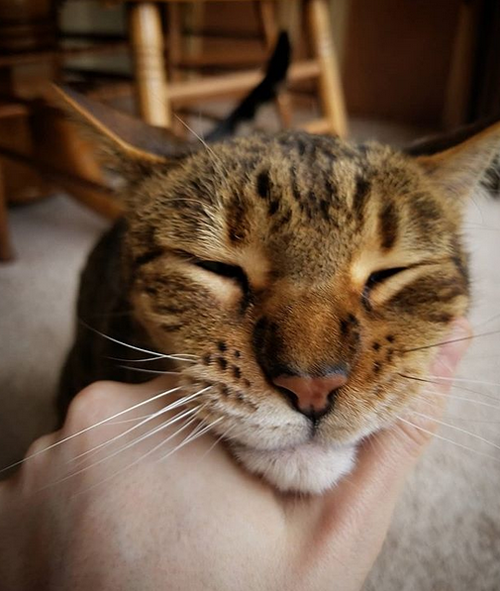 Fortunately for Hemi, he has spent the past 14 years with a family that is more than happy to give him all the love and affection he needs, and Jaelynn is so grateful she has been able to spend the majority of her life with such a special cat. "Everyday when I get home, he greets me at the door with lots of meows and circles," says Jaelynn. "Hemi is my world; I love him so freaking much!!"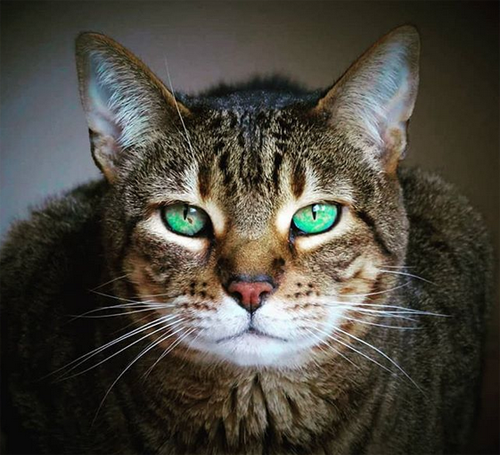 To learn more about this handsome boy, you can follow Hemi on Instagram.