If you need to find the perfect Christmas, Kwanzaa, or Hanukkah present for your favorite cat mom, then you have to check out our 2019 holiday gift guide! We've found some great presents the cat lady in your life will love, including a sweater, a necklace, a calendar, mugs, socks, a hat, a set of enamel pins, books, a pillow, a blanket, and a set of canvases, all with feline designs!
YEMAK Women's Cute Cat Dog Animal Patterned Crewneck Casual Pullover Sweater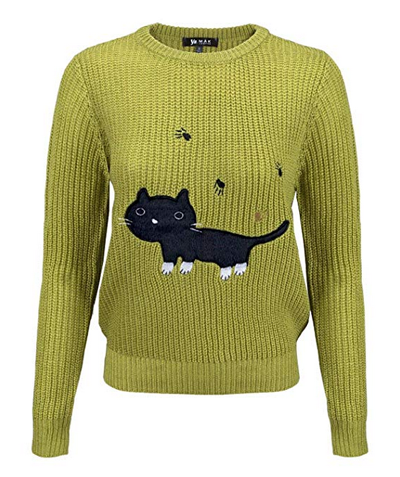 This women's sweater features a cute black and white cat, it comes in olive green, ivory, black, blush pink, red, and bronze, and it's available in small, medium, and large.
Meow Star Sterling Silver Moon Cat Necklace Cat Pendant Charm Necklaces for Women Cat Lovers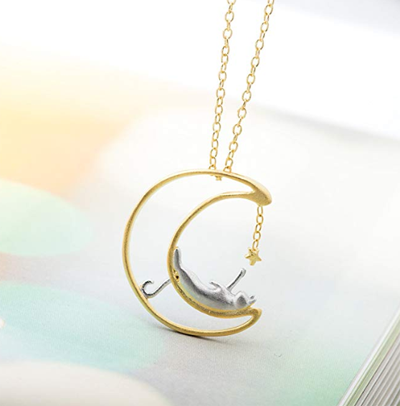 This necklace features a silver cat laying on a gold moon while playing with a star, and it's packaged in a gift box.
Ugly Cat Sweater EarLap Christmas Hat Adult One Size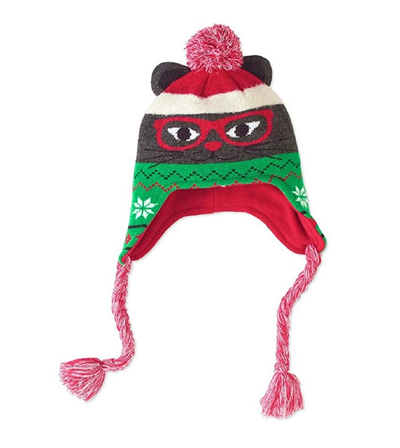 This women's hat features an adorable cat wearing red glasses, and it has a fun ugly sweater pattern.
PunkStyle Creative Plant Animal Fruit Enamel Brooches Pins for Women Girls Clothing Bag Decor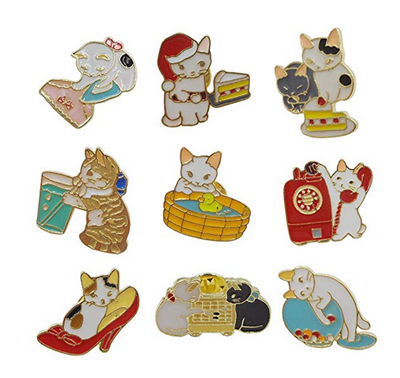 This set comes with nine enamel pins, all featuring cute kitties doing a variety of activities, making it a great gift for your favorite cat lady.
Kedera Women's Cute Meow Cat Scarf – White, Black, Soft, Sheer, Pet Lovers Gift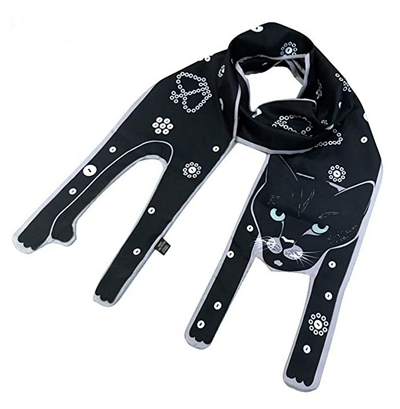 This women's scarf looks like a black cat, it's lightweight, and it's made from smooth and silky material.
LucyGod Cute Cat Canvas Shoulder Bag Zipper Tote Casual Top Handle Bag for School Shopping Book Travel-14.96"14.17″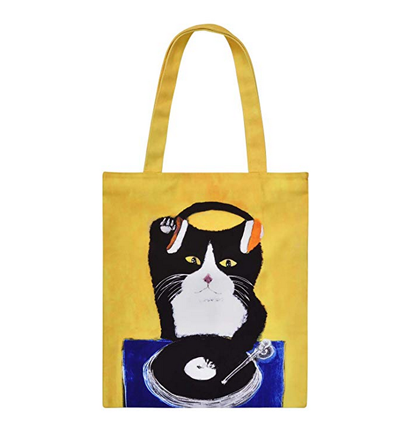 This yellow tote bag features an adorable tuxedo cat DJ, it's machine washable, and it's made from durable canvas.
Simplicity Women's Winter Warm and Cute Ear Warmers Outdoor Earmuffs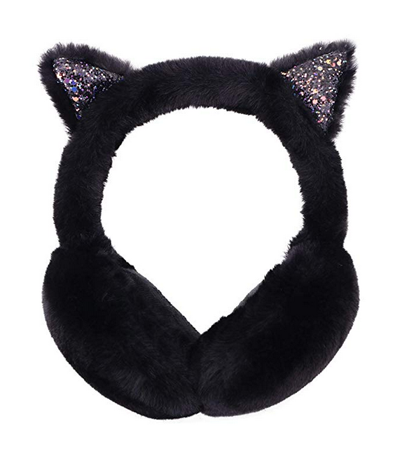 These earmuffs feature sparkly cat ears, they're foldable and windproof, and they come in pink, black, white, and grey styles.
Gronda Animal Canvas Wall Art Black Cat Painting Frame Artwork Home Decor Ready to Hang for Living Room Bedroom Bathroom 12×16 Inch, 3 Panels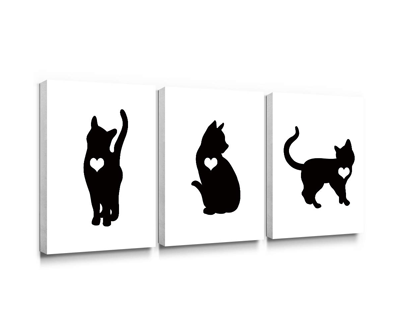 This set includes three canvases, each featuring the silhouette of a cat, making it a fun gift for the cat lady in your life.
Women's Cat Lovers 15 Days of Socks Advent Calendar – Assorted Colors One Size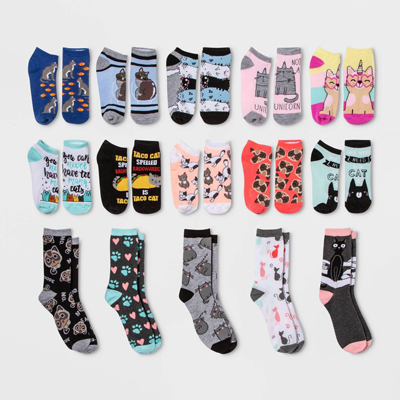 This advent calendar features 15 different pairs of cat socks for women, including five pairs of crew socks and 10 pairs of low-cut socks.
16oz Stoneware Kitty Mug Blue – Opalhouse™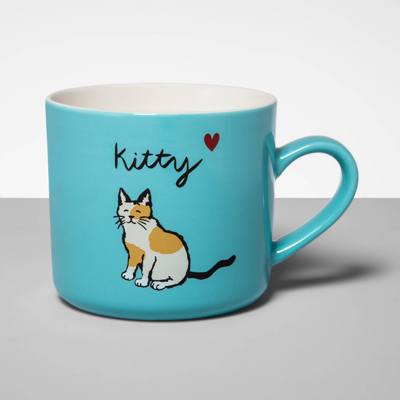 This blue mug features a beautiful ginger and white cat, it holds up to 16 ounces, and it's microwave and dishwasher safe.
My Cat Book – (Paperback)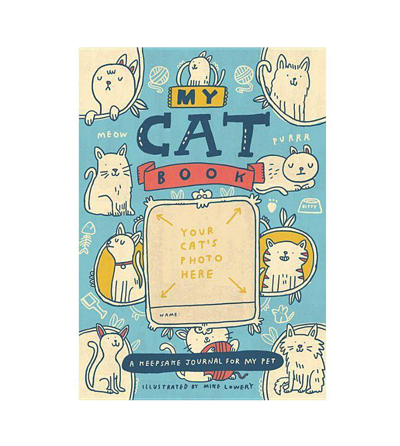 This journal is a great gift for your favorite cat mom, because it's like a baby book that will allow them to document their kitty's life.
S'ip by S'well Vacuum Insulated Stainless Steel Hydration Bottle Look at Meow 15oz – Pink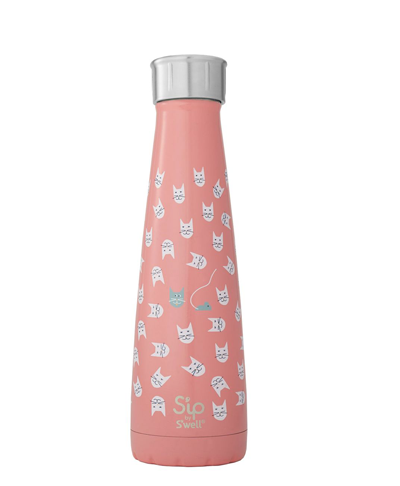 This insulated steel hydration bottle features cute cat faces on a pink background, it holds up to 15 ounces, it has a leak-proof top, and it boasts double-wall insulation.
Women's Cat Eyemask & Cozy Socks Set – Gray One Size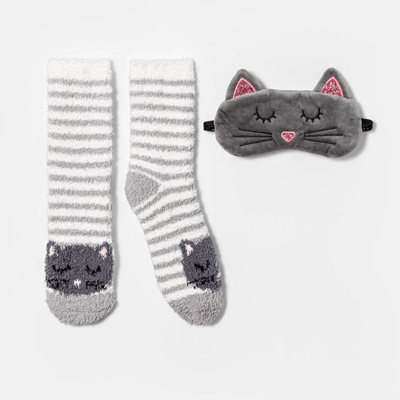 This set includes a soft pair of striped socks with cute grey cats and a matching kitty sleep mask, making it a great stocking stuffer.
Just Funky Bananya 14oz Ceramic Molded Mug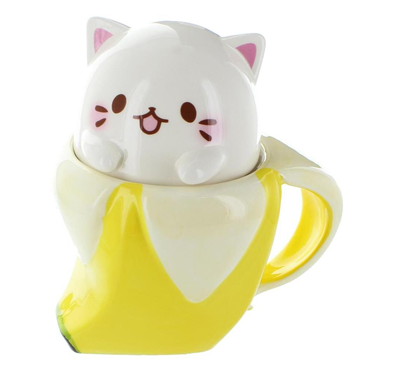 This mug looks like an adorable white cat coming out of a banana, it's made from ceramic, and it holds 14 ounces.
Meri Meri – Cat Pouch – Handbags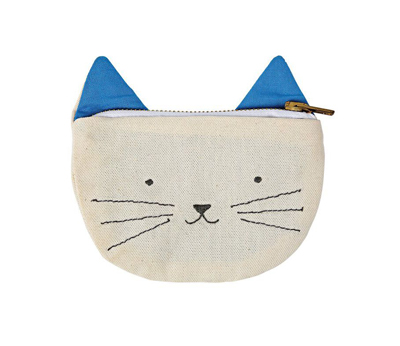 This pouch look like a cute cat, it's made from lined canvas, and it has a zipper closure, making it great for storing toiletries and makeup.
DJ Glitter Kitten Square Throw Pillow White/Gold – Mina Victory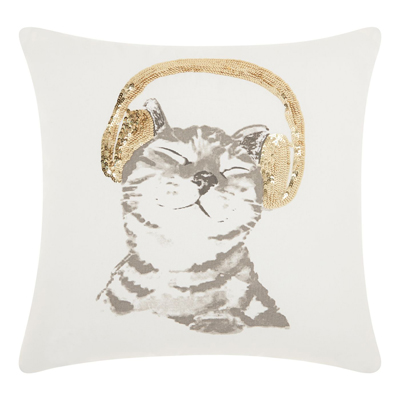 This white pillow features a tabby cat wearing gold sequin headphones, it's made from 100% cotton, and it has a zipper closure.
Makeup Mirror, [New Version] Portable Compact Mirror Double Sides with 2x &1x Magnification Round Pocket Makeup Travel Mirror for Cosmetic Beauty – Cute Cat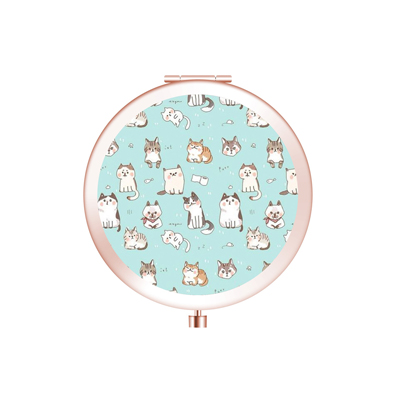 This compact mirror features lots of cute cats on a light blue background, making it a great stocking stuff for your favorite cat mom.
2020 Rescue Kittens Wall Calendar by Bright Day, 16 Month 12 x 12 Inch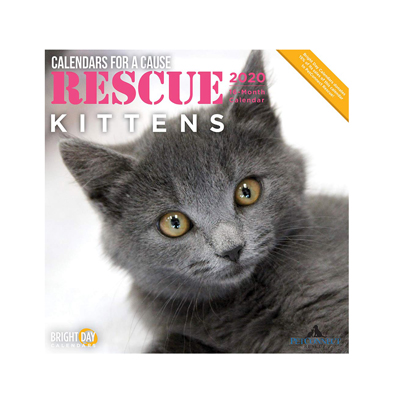 This 2020 16-month wall calendar features an adorable rescue cat, along with their story, for every month, making it a Christmas gift that lasts all year long.
Just Home Fun Print Soft Cozy Lightweight 50 x 60 Fleece Throw Blanket (Mint with Grey Kitty Faces)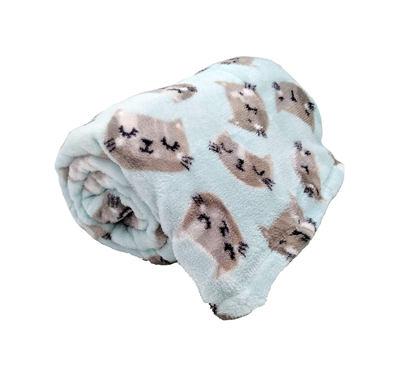 This fluffy fleece blanket features lots of grey cat faces on a mint green background, and it measures 50 x 60 inches.
Meow As Fluff: The Special Cats Coloring Book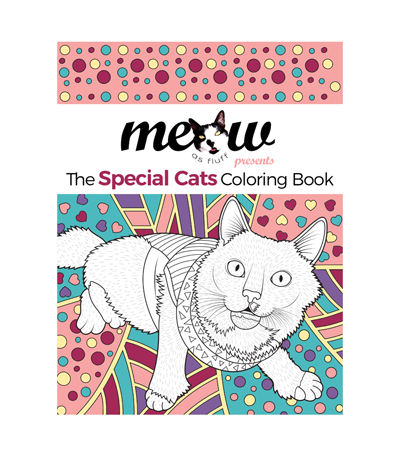 Our coloring book features 20 incredible special cats, including stories about each kitty, making it a fun and informative gift cat ladies are sure to love.