If you're a cat lover who likes to read, then you have to check out these fantastic memoirs about felines! These non-fiction books feature inspiring tales about lots of different types of kitties, including special needs cats, rescue kitties, feral felines, homeless kitties, emotional support cats, and foster felines.
Oscar: The Bionic Cat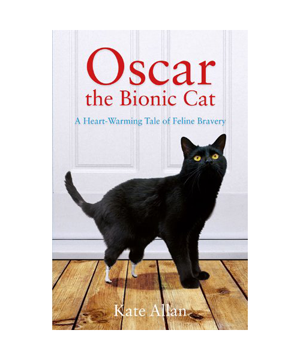 This inspiring non-fiction book tells the remarkable story of Oscar, a stunning black cat who regained the ability to walk after suffering a serious injury that severed both of his hind legs.
Via Amazon
When Fraser Met Billy: An Autistic Boy, a Rescue Cat, and the Transformative Power of Animal Connections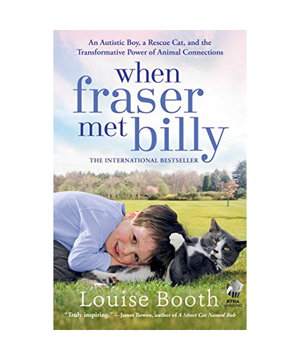 This memoir chronicles the remarkable relationship between Fraser, a young boy with autism, and Billy, a rescue cat who became the child's emotional support animal and best friend.
Via Amazon
Strays: A Lost Cat, a Homeless Man, and Their Journey Across America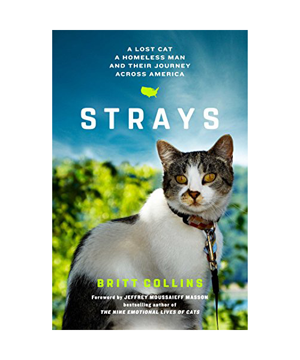 This non-fiction book tells the sweet story of the unbreakable bond between Michael King, a homeless man, and Tabor, the beautiful cat he nurses back to health after finding her injured and alone, and the pair's travels together across the United States.
Via Amazon
Homer's Odyssey: A Fearless Feline Tale, or How I Learned About Love and Life with a Blind Wonder Cat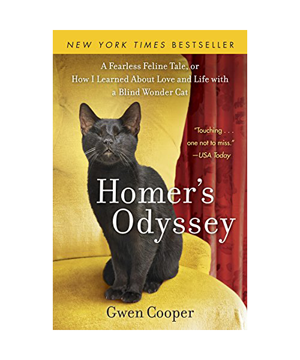 This inspiring memoir chronicles the life of Homer, a handsome black cat who was born blind, and Gwen Cooper, the woman who adopted him as a kitten, and their unwavering love for one another.
Via Amazon
Iris Grace: How Thula the Cat Saved a Little Girl and Her Family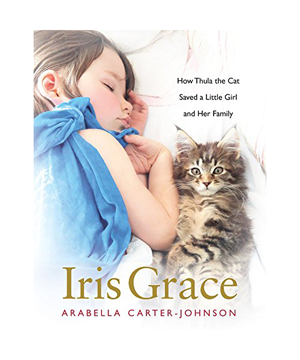 This sweet non-fiction book is about the incredible relationship between Iris Grace, a young girl with autism, and Thula, a gorgeous Maine Coon cat her family adopted as a kitten, and it includes beautiful illustrations by Iris Grace.
Via Amazon
Call of the Cats: What I Learned about Life and Love from a Feral Colony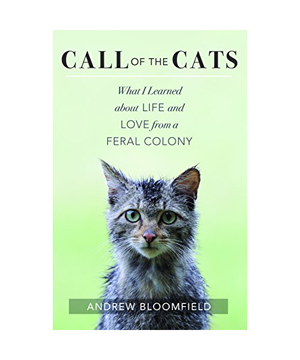 This touching memoir tells the story of Andrew Bloomfield, an aspiring screenwriter, and the life-changing experience he had caring for a colony of feral cats after moving to Hollywood to pursue his dreams.
Via Amazon
Bono: The Amazing Story of a Rescue Cat Who Inspired a Community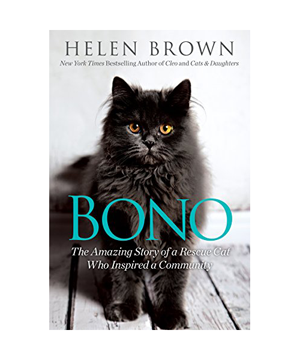 This inspiring non-fiction book chronicles the unique relationship between Helen Brown and her foster cat, Bono, a feisty special needs Persian who lost his home after Hurricane Sandy.
Via Amazon
A Street Cat Named Bob: And How He Saved My Life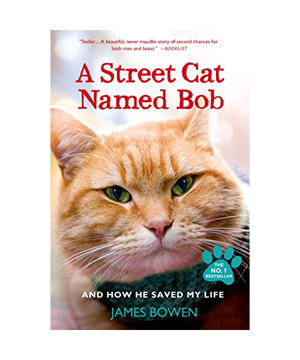 This touching memoir tells the story of James Bowen, a struggling musician, and his unbreakable bond with Bob, a homeless ginger cat he nursed back to health after the pair met on the streets of London.
Via Amazon
Alfie the Doorstep Cat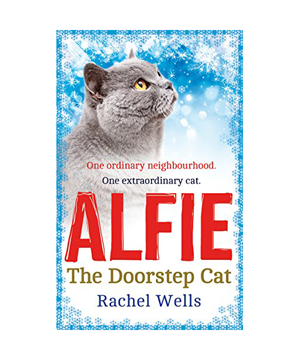 This sweet non-fiction books shares how Alfie, a cat who became homeless after his elderly owner passed away, helped transform and unite a community that initially shunned him.
Via Amazon
Rescued: The Stories of 12 Cats, Through Their Eyes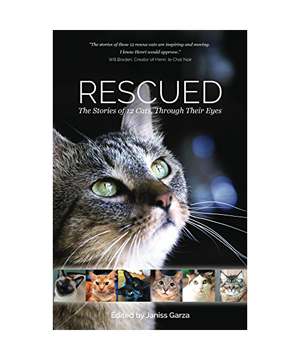 This collection of 12 non-fiction stories features tales about a dozen inspiring felines, all told from the points of view of these remarkable cats.
Via Amazon