In the summer of 2017, Florida resident Shannon Jackson and her wife Sarah saw a Facebook post about a tiny ginger and white kitten with a cleft lip and a chromosomal abnormality who had been found outside and all by herself. "Sarah and I saw her photo," remembers Shannon, "and just knew she was meant to be with us."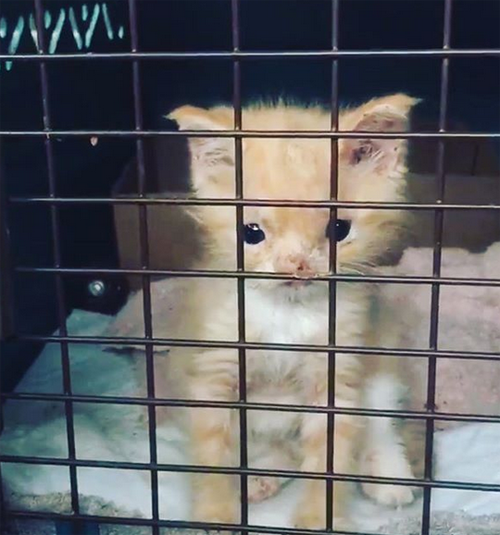 The kitten, who was just 10 days old at the time, was taken to the University of Florida College of Veterinary Medicine, and the school's faculty and students determined she was very sick and unable to eat on her own. Thankfully, one of the university's vet students wanted to help the tiny kitten — who was at risk of being euthanized — and she took the little cat home with her, naming her Smush.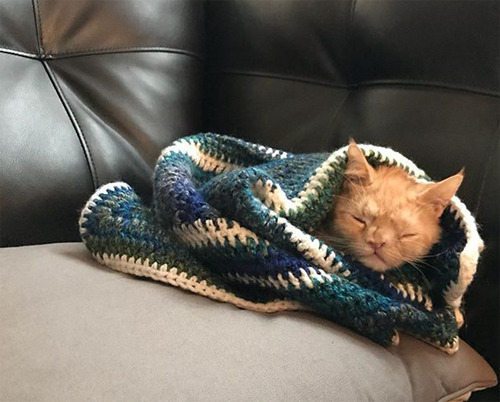 The veterinarian student treated Smush for an upper respiratory infection and a severe case of ringworm, and she also fed the sick kitten every four hours using a syringe. A month later, Smush was eating on her own, her upper respiratory infection was gone, and she was free from ringworm thanks to medication and lots of baths! Strong and in great health, this special ginger and white kitten was ready to find her forever home when Shannon and Sarah submitted an application to adopt Smush.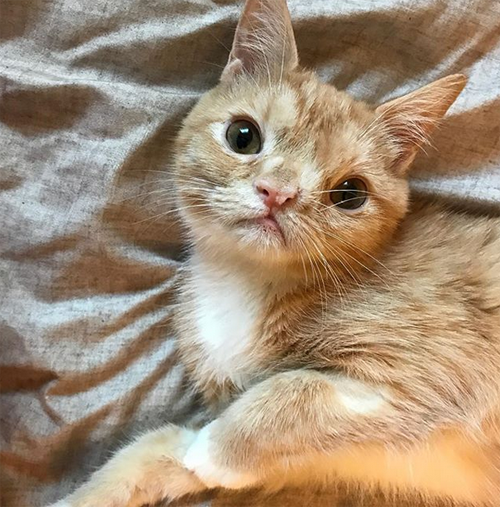 On November 12, 2017, Smush — who was severely ill when she was found just a few months earlier — joined Shannon and Sarah's family, which includes three other cats, three dogs, and a hedgehog. While this adorable orange and white cat no longer has ringworm or an upper respiratory infection, Smush does have some health issues which are related to her congenital conditions. "She is teething right now," explains Shannon, "and because of her squished face, she doesn't have a lot of room for her teeth to grow in." As a result, Smush's gums are inflamed, and it's possible she will need to have some of her teeth removed in order to alleviate this issue.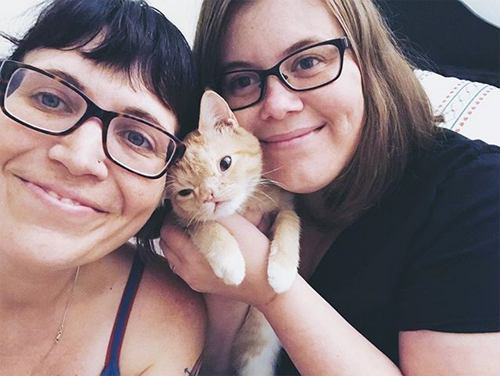 Also, Smush's unique facial structure, a product of her cleft lip and chromosomal abnormality, causes her to sneeze more more frequently than other cats. However, aside from these relatively minor issues, Shannon says Smush — and kitties like her — really aren't that different from typical felines. "They are just regular cats," explains Shannon, "and need love like any other homeless pet."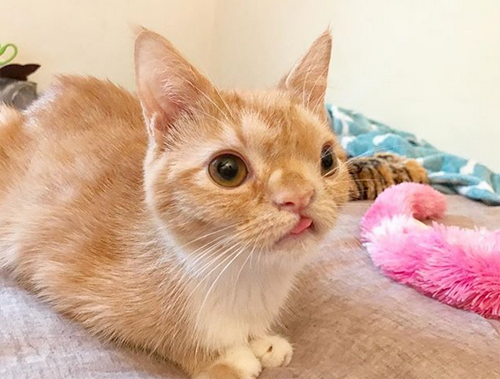 Thankfully, Smush found the perfect home with Shannon, Sarah, and their many pets, and this adorably different kitty spends a lot of her time hanging out in her cat tree and attacking her moms' feet. She also loves playing with random pieces of plastic, proving yet again that Smush really isn't all that dissimilar from the average cat. "She has tons of toys," explains Shannon, "but trash is her favorite."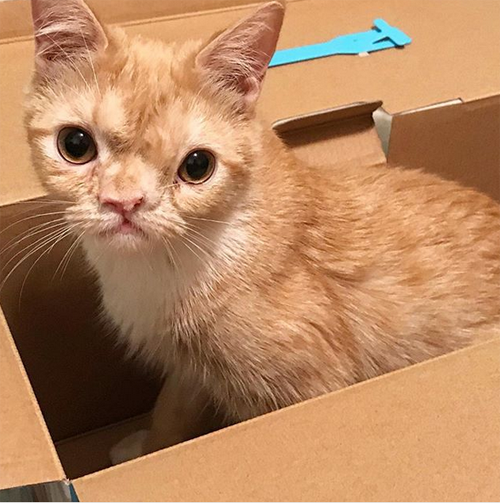 While Smush has proven time and time again that she's a typical feline, this beautiful ginger and white cat is very special to both her parents. "She is the first cat Sarah and I have adopted since we got married," says Shannon, making Smush's adoption a particularly significant milestone for the couple. Nearly two months after Shannon and Sarah brought Smush home, this sweet and spunky girl has settled in well with her moms and her many animal siblings. "She is precious," Shannon says, "and [she] fits in with the rest of the sassy girls in this family."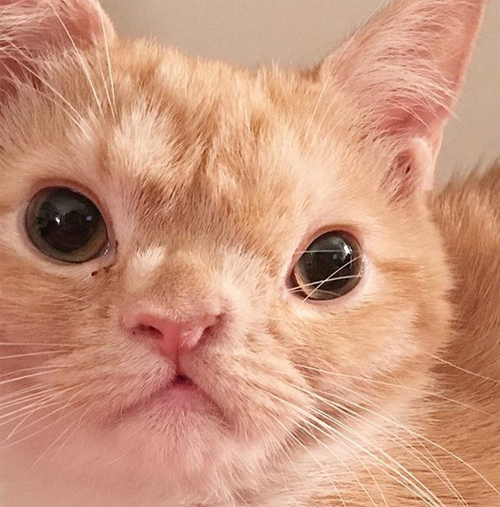 To learn more about this adorable cat, you can follow Smush on Instagram.