When Kate's friend posted a picture of a litter of kittens on Facebook in early September 2016, she was immediately drawn to a tiny polydactyl tabby with unusually short forelegs. Kate didn't have any cats at the time, nor was she was actively looking for a pet, but she couldn't deny that she felt a connection to the little kitten with radial hypoplasia (RH), a congenital condition that causes cats to have short and twisted front legs. While she was very interested in adopting the special needs kitten, Kate decided to leave it up to fate, thinking to herself, "If he becomes available, I'm going to have see if I'm his right person."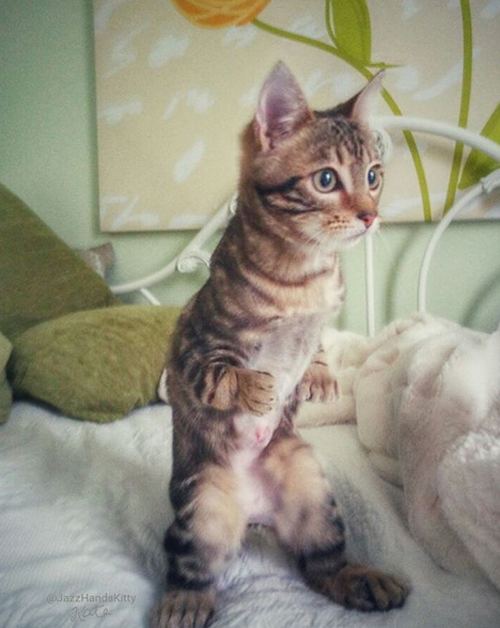 A few weeks later, Kate's friend posted another picture on Facebook of the kittens, asking if anyone was interested in adopting any of them, but the little cat with the short forelegs wasn't in the photo. "I thought to myself that it just must not be the right time to have another cat in my life," remembers Kate, "and put the idea in the back of my mind." However, on November 18, 2016, Kate's friend shared an image of the 11-week-old RH kitten on Facebook, saying that she had initially intended to keep the special needs cat, but she eventually realized he needed a quieter home with someone who would be able to give him the attention and care he deserved.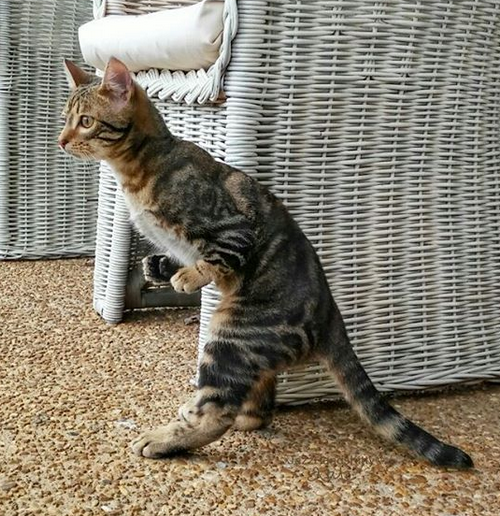 While the kitten had been born on a farm, filled with chickens, horses, dogs, and other cats, Kate had a far less busy home, allowing her to provide a calm environment tailored to the RH kitten's special needs. Thinking she would be able to give a great home to the tiny tabby, Kate contacted her friend and set up a meet and greet for the following day. On November 19, 2016, Kate went to her friend's home to meet the kitten she had been thinking about for weeks. "I visited her farm, took one look at him, and the rest is history!" says Kate.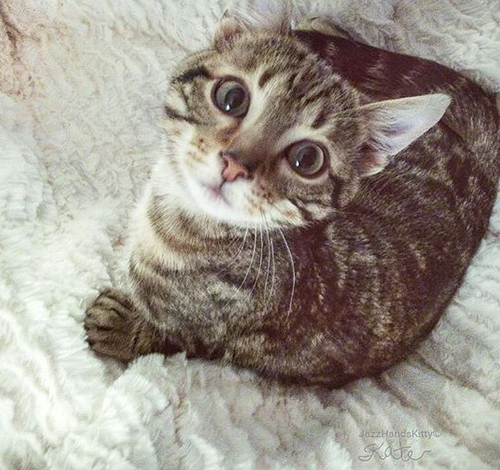 The tabby kitten, whom Kate named Jazz, went to his new home in Nashville, Tennessee, that same day, and he wasted no time showing his adoptive mom everything he was capable of doing. "There are some challenges," explains Kate, "but not as many as I thought there would be." In addition to having short and twisted forelegs, Jazz has unusually narrow hips, which can make it difficult for him to have bowel movements. Consequently, Kate had to experiment with different ratios of wet and dry food until she found the right balance for Jazz.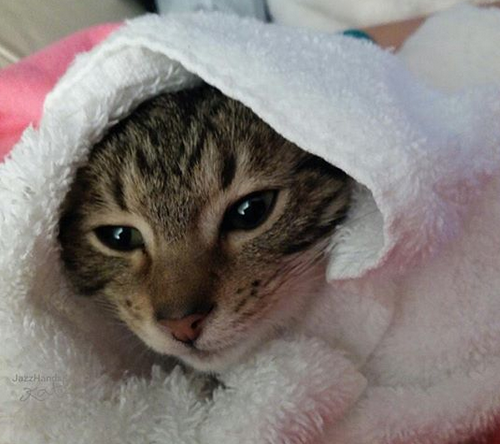 Also, while Kate thought Jazz might have some issues getting around, she didn't anticipate that because her RH cat's back legs are like those of a kangaroo, he can jump really high. Consequently, Kate has to keep breakable items well out of his reach, and because Jazz has some difficulty getting down from high places, his mom makes sure he doesn't hurt himself. "I keep pillows everywhere for him to land on, which isn't really a challenge," says Kate. "[It] just looks like I play 'hot lava' games all over my home."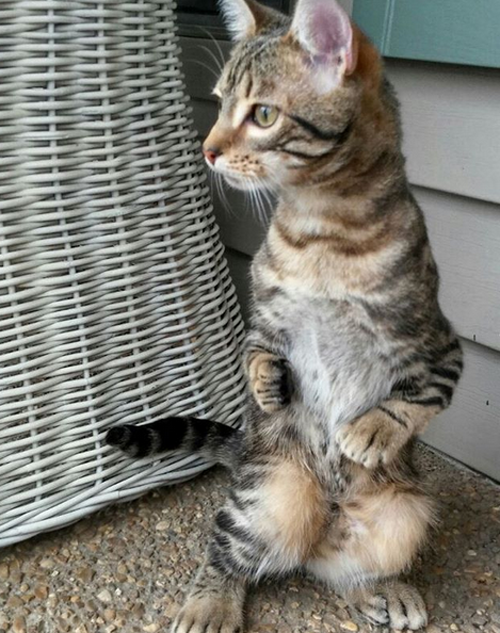 In addition to jumping, Jazz is extremely vocal, which has taken Kate a little while to get used to. "Instead of being annoyed at his sometimes almost constant conversations with me and anyone around him," says Kate, "we celebrate it and just count ourselves lucky he wants to talk." However, she hardly watches TV anymore because Jazz meows almost nonstop at the television. Like most cats, Jazz loves to play — he can even fetch — and he enjoys cuddling with his mom, taking naps, and looking intently out the window. "His physical challenges in no way make him any less of a full on-cat," explains Kate.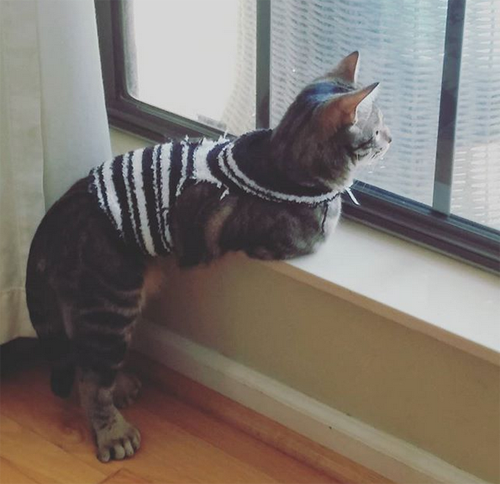 Due to his resilience, Jazz has become the mascot for The Growing Place Sanctuary, a non-profit organization Kate founded to help provide therapy to children and families who have experienced complex trauma. An important component of the The Growing Place Sanctuary is helping people build resilience, and Kate believes Jazz is a great inspiration to children who are struggling with the devastating effects of trauma. The Growing Place Sanctuary is also planning to use animal-assisted therapy as one of its many tools, and Kate hopes Jazz will eventually become a therapy cat, although she says it's a role he's already fulfilled in her home. "He's my therapy kitty," says Kate, "and truly my best lil buddy who puts up with — and seems to enjoy — my thousands of daily kisses and belly rubs!"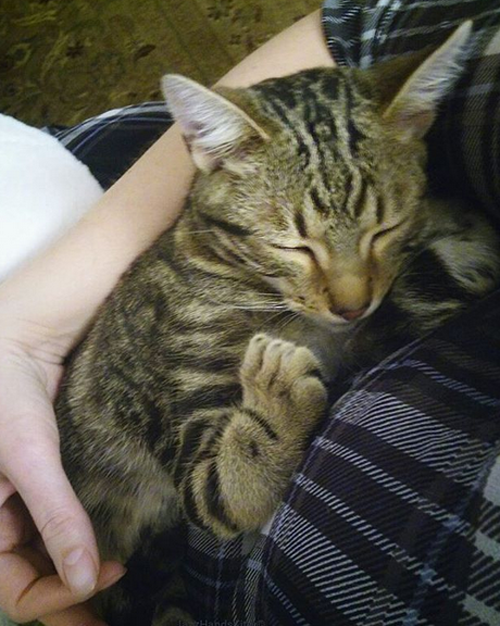 Like the people The Growing Place Sanctuary is dedicated to helping, Jazz has had more than his fair share of adversity, but Kate is adamant he — like children who have experienced complex trauma — needs safety, protection, and comfort, not pity. Whenever someone expresses sympathy for Jazz, Kate makes a point of showcasing his determination and fun-loving personality. "I always bring them around by showing them just how amazing Jazz and kitties like him are," says Kate, "with strengths and abilities they might not notice initially."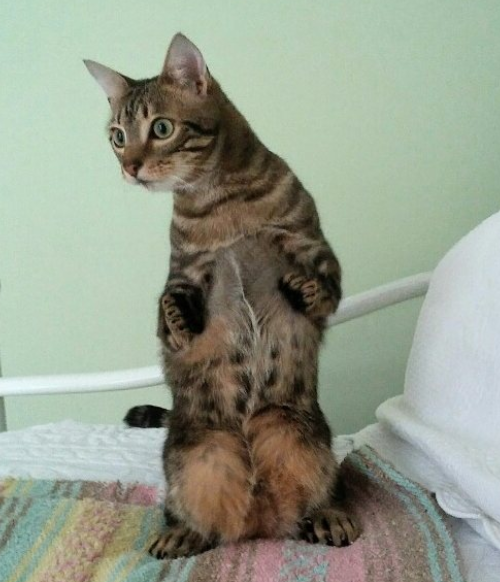 While Jazz serves as an inspiration to so many, there's no one he inspires more than his mom. "He's definitely my hero and my picture of resilience," says Kate, "and [he] teaches me every day how to be a better human being."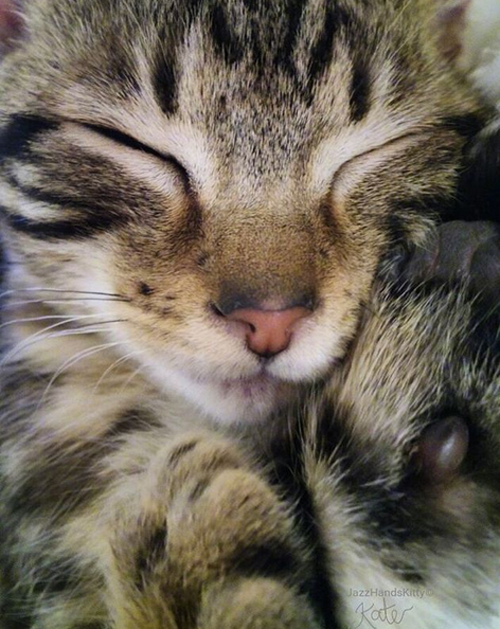 To learn more about this inspiring cat, you can follow Jazz on Instagram.